Kids love entertaining and educational quizzes, as it tests their abilities to recall valuable information within limited time. The right sets of quizzes for kids can engage them for hours as they try and figure out a solution to new & complex challenges.
Quizzes can also be multidimensional, challenging a child's ability to apply learnings from Math, English, & Science, all in the same question. Let's explore some of the best quizzes for kids that parents can curate for their children.
Quizzes for Kids to Improve Their Knowledge Base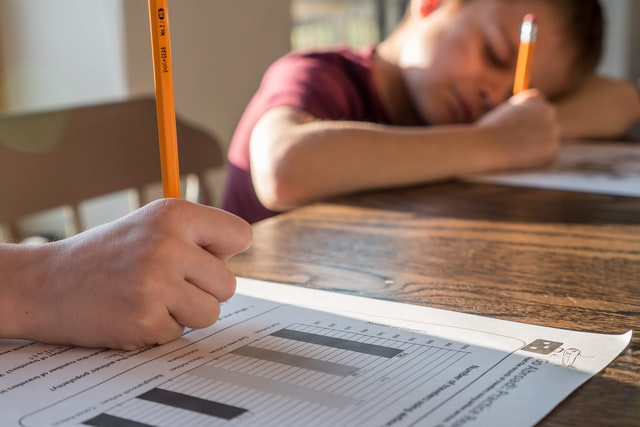 National Geographic's online quiz section is filled with exciting trivia-based questions that target specific subject areas in a fun and engaging manner. With rich imagery for each question, kids can play a multimedia quiz format and answer visually engaging quizzes.
Kids can also choose from a broader range of topics each day, which helps fuel their curiosity further. From the ecological impact of carbon emissions to the interesting lives of Pandas, there's a quiz for every kid in this one.
Does your kid love space? Let their dreams skyrocket with a Mars quiz here.
SplashLearn: Most Comprehensive Learning Program for PreK-5

SplashLearn inspires lifelong curiosity with its game-based PreK-5 learning program loved by over 40 million children. With over 4,000 fun games and activities, it's the perfect balance of learning and play for your little one.
Try for free
Britannica offers quizzes across functional domains, making it exciting for kids to explore and participate. Children can select the appropriate subject area and play relevant quizzes for hours.
They can even explore more advanced categories, such as Visual Arts and World History, that can help them strengthen their knowledge base. With tests being a great way to develop experiential insights, these quizzes can help build confidence across a broader range of topics.
Help your kids test their historical knowledge of The American Revolution, click here.
Math4Children offers simple math games that can teach kids from Pre-K to grade 7 about basic concepts of math. It gamifies the experience with simple animations, elementary games, and visual learning-based quizzes. Kids can select their difficulty level and start playing while learning through interactive quizzes.
Check out their interactive grade 1 quizzes here.
The CBC kids site offers younger ones the opportunity to learn freely with intuitive quizzes and fun images. The quizzes are designed to visually engage kids to test their skills on opposites, history, animal facts, food, geography, etc.
The quizzes are organized by category, making it easier to access and play. The questions emphasize contextual learning rather than trivia facts, which makes it more fun and engaging to participate in.
Does your kid love dolphins and sealife? Help them develop their love for marine biology with this test.
Dictionary.com has excellent grammar, definition, and comprehension-based quizzes for kids across grades 1 through 5. They are easily accessible and simplified question-based quizzes that test kids on their ability to recall meaning and identify missing elements within structures.
Students can also access unique quizzes based on critical areas within ELA, such as synonyms, nouns, conjunctions, etc., to strengthen weaker areas.
Test your 5th grader's knowledge here.
How do I Choose the Correct Quizzes for my Kids?
Several factors go into selecting the right quizzes for kids, namely –
1. The right quiz for your child is centered around their grade and learning capabilities. You should quiz your kids on subjects that they're previously focused on.
2. Finding topics your child is interested in is also a good strategy. Kids love to play games centered around their ability to recall and organize thoughts.
3. Quizzes shouldn't be straightforward. They should be complex enough to make kids think outside the box to find the correct answer.
4. If your child has any weak areas, then quizzing them in those subjects will also be beneficial.
5. Focusing on leveling up and making quizzes harder will also help strengthen a child's aptitude toward a subject.
Kids that love brain teasers, quizzes, and fun activities, will love gamified learning!
SplashLearn's integrated online educational platform offers exciting worksheets, games, and activities that make Math and English more fun and engaging. Kids can choose from new lessons each day and play games that test their knowledge and make them sharpen their application skills.
If you want your kids to enjoy learning and be immersed in a lesson plan crafted by educators and experts, then SplashLearn is the right platform for you.
Parents can gain instant access here. Send us a question at help@splashlearn.com.
Play live math games here at SplashLearn
Frequently Asked Questions
What are the benefits of quizzes for kids?
Children love to play, whether it be with toys, ideas, or concepts. Quizzes help children understand topics from a holistic point of view, as they can apply their knowledge in real-time while solving questions. This also helps them retain information much better long term.
What is the best quiz app for kids?
There are several quiz apps available for kids of all ages. It is best to opt for a learning platform that offers quizzes and educational tools and worksheets.
What are some good ways to find quizzes?
Quizzes can be subject-based or mixed depending on the objective of the quiz. You can create fun comprehension-based questions testing Math, English, and analysis within a specific time limit.
Where can I find online quizzes?
You can find online quizzes on learning platforms, such as SplashLearn, on video sites, and on kid's platforms.