SpringBoard 2018 kicked off on March 5, 2018. Teachers and students across the USA have been uber excited about the 10-week math contest. So are we!
During the second week, over 20% schools achieved all the contest milestones and went on to win bonus rewards. The sheer percentage of winners speaks volumes about the enthusiasm in math classrooms.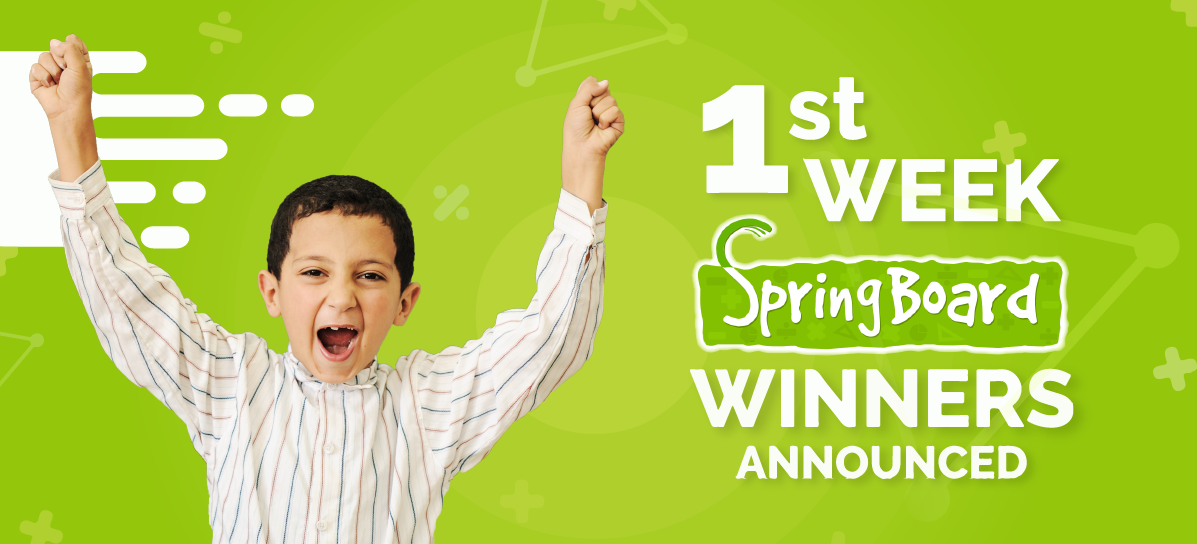 Going further into the contest, teachers can continue this momentum to bring out the best math outcomes by the end of this year. SplashLearn provides numerous tools to motivate your students at the individual level. Some tips from our side:
Educate the students on the importance of SpringBoard
SpringBoard comes with an opportunity to collaborate with peers as well as establish a disciplined math practice during Spring. Not just that, students get rewarded with a multitude of fun characters as they achieve their weekly practice milestones. Let the students know that they can access SplashLearn on any device, and can continue to use it at home as well. This way, classroom performance continues to log on the SplashLearn dashboard, and students will emerge strongly on the other side of spring break.
Use SplashLearn dashboard to get insights and motivate students on a personal basis
Nothing moves a young child further than timed guidance in the well-identified area. SplashLearn dashboard provides student and skill level information in easy-to-view dashboards. You can take advantage of the teacher dashboard to monitor class activity at a granular level, and help students at precise moments when they need it the most.
Leverage 'Student Certificates' to celebrate small wins each week
For young students (aka our littlest math learners), small wins mean a lot. And over a period of 10 weeks, while contesting for this SpringBoard math challenge, these students unfold/ turn out from being 'tentative' to 'confident' math champions. Further, SplashLearn provides digital versions of 'Student Certificates' each week for top performers. We believe that your students will appreciate receiving those certificates in print in front of the whole class. It not just boosts [their] 'math morale,' but also motivates their peers to work towards achieving similar goals.
Display SpringBoard banner in the class – Create your own jungle
Most of all, SpringBoard quintessentially showcases your classroom's math performance in a story-like fashion through a classroom-wide collaboration activity. When each student's efforts come together to create a personalized jungle for their respective classrooms, they become a part of creating a memorable math experience for their school and community. And so, to celebrate the love of math, we encourage you to prominently display the SpringBoard banner and the fun characters that go on it each week, so students are continuously in-tune with the co-creation opportunity SpringBoard brings.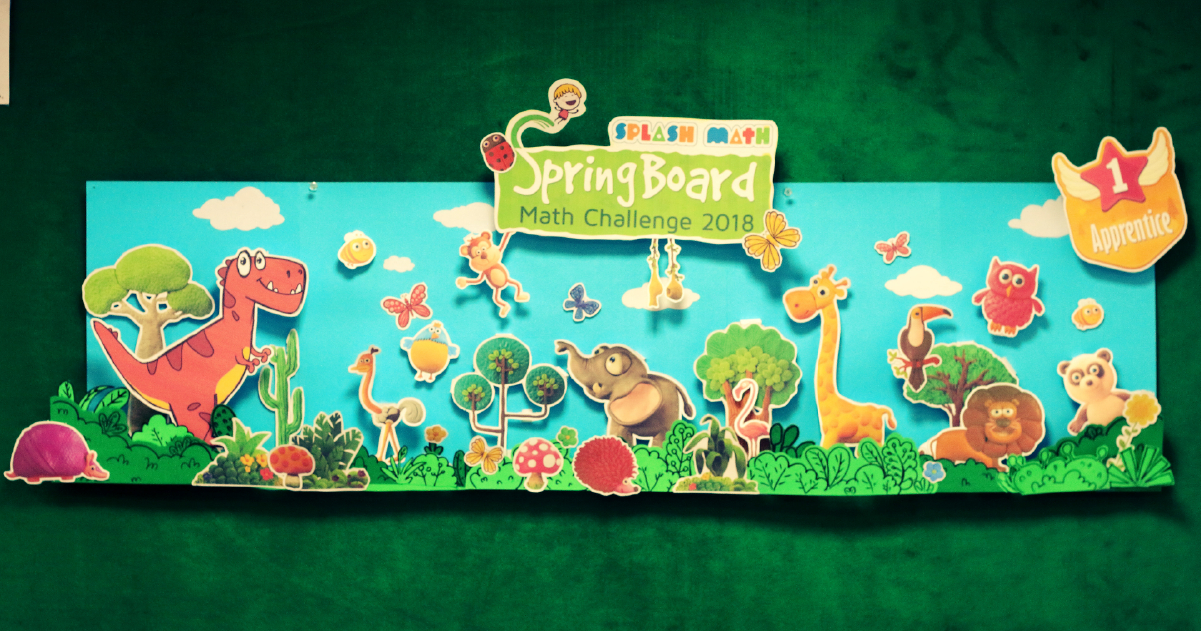 SpringBoard also has nationwide leaderboard showcasing top performing classrooms across USA and Canada. The board is updated in real-time, and you will receive an email every Monday so you know where your classroom stands.
Keep up the good work. We hope to see your classroom shine!
Why not encourage other schools by showcasing your classroom's enthusiasm. Share some pics of your students with SpringBoard banner. Don't forget to tag us on Facebook (@SplashLearn), Twitter (@SplashLearn).