One of the most critical areas of child development is nutrition. A nutritional diet ensures that kids remain active and productive throughout the day. It also elevates moods and reduces the likelihood of afternoon crashes or mood swings. You can also radically transform the interaction with their surroundings by introducing healthy snacks for kids to keep them satiated.
A significant challenge for many parents is preparing healthy snacks consistently for their kids. They can be challenging to prepare, complex, and time-consuming, so parents often opt for packaged snacks as an alternative. The key to making healthy snacks is to keep things simple. You can make health and nutrition a proper lifestyle decision if you know exactly what you're preparing.
Prepare These Top 10 Healthy Snacks for Kids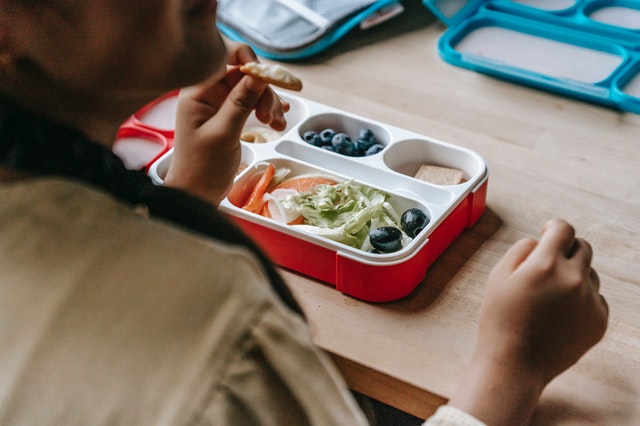 You can prepare these healthy snacks in a short time and store them in the fridge without worrying about them going bad. They also maintain their taste and can be enjoyed by even the pickiest eaters in your home.
1. Toast with Fruit Jam & Nuts
You can make this snack healthier by using organic bread, local fruit jam, and nuts to make it a nutrition-rich snack for kids. To make it naturally sweeter, you can also add aromatics, such as cinnamon.
2. Healthy Protein-Rich Salads
You can make protein-rich salads by introducing green leafy vegetables, corn, carrots, and a range of healthy produce. Protein sources can include tofu, cheese, meat, fish, and peas, mixed in a healthy salad dressing. You can also add croutons to make it more appealing for kids.
3. Crunchy Wraps
Crunchy wraps are perfect on-the-go snacks that parents can make in multiple ways. You can add different ingredients, vegetables, and meats, to make it flavorful for kids. By experimenting with various sauces, you can significantly widen your child's palate.
4. Mini Sandwiches
You can get creative when it comes to mini or half sandwiches. The key to a healthy sandwich snack for kids is to make it nutrient-rich and filling. You can add potatoes, peanut butter, and rice to have it slowly digest in the system for sustained energy.
Related Reading: 

Tasty Yet Healthy Lunch Ideas for Kids That Kids Will Love
5. Fortified Cereal and Fruits
In limited quantities, fortified cereal can be a great snack option. You can supercharge cereal with fruits to round off the nutritional needs of your kids. You can add some honey to bring out the natural sweetness in the cereal without it requiring artificial flavoring to make it palatable.
6. Air-Fryer Cookies
Kids love cookies, and they can be made healthier by air frying them at home. You can add a range of ingredients, such as nuts, seeds, and chocolates, to make them tastier and healthier at the same time.
7. Energy Chocolate Balls
To dissuade grabbing a chocolate bar or packaged snack from the vending machine, you can make energy balls made of rich chocolate and hazelnut at home. You can add chia seeds, natural grains, almond butter, and other healthy ingredients while making it fulfilling and tasty.
8. Yogurt Cups
You can make yogurt more nutritionally balanced by adding fruits and fresh cream while serving it with a toast to make it a complete snack option. They are ideal probiotics and can be served at any time of the day to kids of all ages.
9. Sweet Quesadilla
While quesadillas are generally prepared savory, you can make them sweet by adding bananas, apples, and peanut butter to make a perfect snack. You can also add raisins, raspberries, or fruit sorbet as dipping accompaniments.
10. Baked Sweet Potato Fries
Kids love fast food, and one of their top cravings is French fries. You can make-at-home versions of fries by cutting and baking sweet potato fries in the oven. You can serve these fries with vegetables and add seasonings in a bowl to mix it all up.
SplashLearn Fuels Your Children's Appetite for Learning, Through Interactive Games and Puzzles
Kids are naturally born learners and require the right system and learning approach to fulfill their need to explore. SplashLearn offers games, interactive quizzes, and worksheets to drive your kids to excel in math and language. With ELA games, kids can learn about verbs, tenses, and phonetics with animated teachers, guides, and play buddies. Our scientifically designed interactive experiences provide a stress-free approach to natural learning.
Learn more by clicking here.
Have a question to ask us? We're always reachable at help@splashlearn.com
Choose The Right Healthy Snacks for Kids to Relish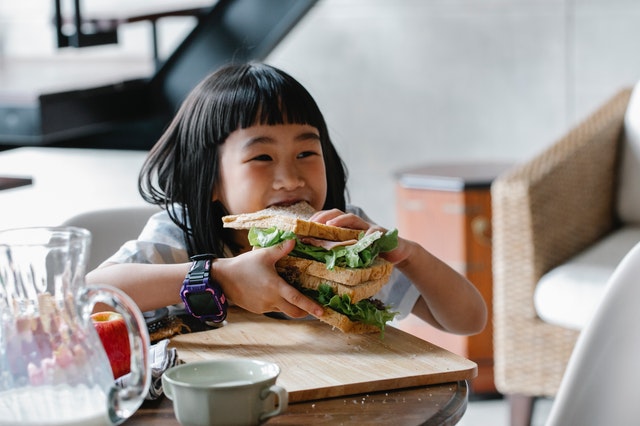 Related Reading: 

Exciting Tips & Activities to Prepare Your Child for the First Day of Kindergarte
You can focus on the following parameters when choosing snacks that your kids will love!
1. The essential factor to remember when making healthy snacks is to focus on the nutritional value of foods.
2. You should balance the macro and micronutrient composition of the prepared snacks. E.g. Broccoli is rich in calcium, iron, and vitamin K and can be paired with mushrooms and cheese to boost its protein and healthy fat content.
3. Snacks should be multifaceted flavors for kids to enjoy regularly.
4. You should introduce seasonal fruits and local produce to bring out natural flavors better.
5. Snacks should be compact so that your kids can carry them anywhere they go.
6. Let your kids participate in the process while empowering them with the correct information about nutritional balance.
Frequently Asked Questions
What is the healthiest snack to eat?
While there is no single healthiest snack out there, you should focus on maximizing macro and micronutrients. Salads, yogurt, almonds, and fruit can serve as healthy snacks for kids.
What foods are good for kids?
Foods that balance mineral and vitamin requirements for growing children are essential to introduce as snacks and meals. Leafy vegetables, dairy, fruits, and foods with the right balance of proteins, fats, and carbs, can boost productivity and overall feeling of wellbeing.
Should my child be snacking or only have food during mealtime?
Snacks are wonderful in smaller portion sizes if they are not highly processed, packaged, or unhealthy. Packaged snacks generally contain artificial flavoring and sugar that can dip blood sugar levels and introduce a feeling of crashing in kids.
How can I prepare snacks quicker?How can I prepare snacks quicker?
You can plan out your healthy snacks for kids for the week and keep ingredients ready through strategic grocery shopping. You can check out recipes online and replace premium ingredients with cost-effective alternatives to keep snacks within pre-set budgets.