Going to daycare can be a challenging experience for parents and kids, with feelings of stress, separation anxiety, and lashing out. Streamlining the transition with the right online tools and apps can be helpful for parents that want to ease their kids into the idea of daycare.
Finding the right daycare center can also be challenging for parents, so it is vital to research the best options available. Several factors can help parents choose the best daycare for their kids, from the proper infrastructure to the right caretakers.
Another important factor in streamlining the daycare transition is letting kids buy into the concept early on. With nannies, temporary daycare stays, and family-oriented care for a few days, parents can ease their kids feeling comfortable with longer-term daycare stays.
This, along with the right online tools, will help kids enjoy the idea of playing, meeting new friends, and interacting with providers and teachers. Let's check out the top online tools that can help parents streamline the transition to daycare.
Online Tools to Make Daycare a Breeze for Parents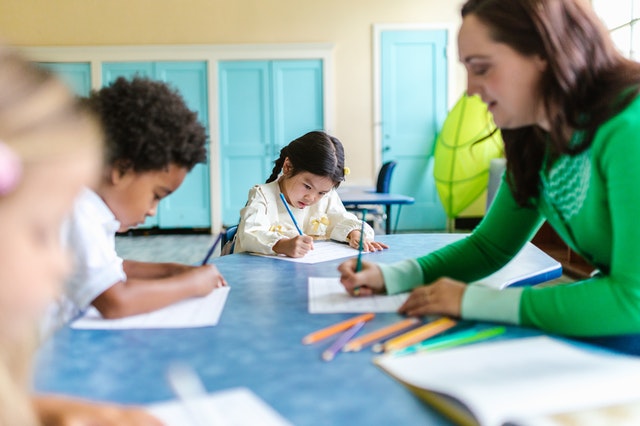 There are several tools, apps, and sites that can help streamline the process and provide direct communication when it comes to childcare. While parents are away from their kids, they can track activities, schedules, and events, directly from their smartphones. Here are some of the top online tools that parents and providers can use today.
SplashLearn
SplashLearn is the preliminary online learning platform parents use to teach children math and ELA through fun games and animated puzzles. Children can learn at their own pace while being productive on their devices for specific periods. The integrated puzzles and games are designed to improve cognitive learning, comprehension, and skill enhancement in areas they need to excel further.
Want to know more? Sign up for free here.
HiMama
HiMama is an integrated daycare application connecting parents, providers, teachers, and family members. Parents can gain an intelligent overview of upcoming activities, daily reviews, and planned initiatives. With regular photos and videos shared by staff members and parents, the app helps integrate daycare for streamlined transitioning.
CareLulu
The website offers parents a wide range of daycare options, organized by zip code, providing in-depth insights on availability, location, expertise, etc. Parents can also book appointments directly within the app with multiple daycare centers to find the best one for their children. Essential facilities information, such as transportation, multipurpose rooms, fenced facilities, etc., are also mentioned for each center.
KangarooTime
KangarooTime streamlines daycare management and communication for parents, making it ideal for seamlessly tracking, engaging, and updating. It can also be used to structure an informal daycare setup, as it provides payment, scheduling, and billing management capabilities. Parents can depend on apps like KangarooTime for better visibility and real-time updating.
Illumine
The Illumine app directly connects teachers and staff members, especially for real-time updates, photos, and progress tracking. With analytics, parents can also review the growth of the child's abilities across various parameters that are vital to learning. Parents can also access information regarding online lessons within the app.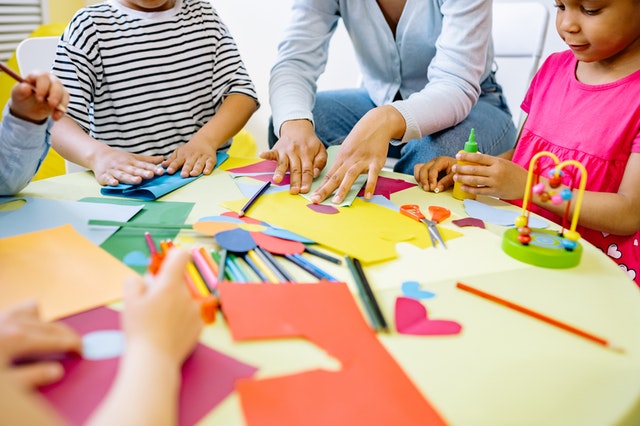 Img src – https://www.pexels.com/photo/children-doing-activity-in-art-and-crafts-8612990/
Why Daycare is Important Now More Than Ever
Daycare is quickly emerging as a hybrid childcare solution, empowering parents to continue working while staying connected to their children through providers. The right daycare center can also impart the right skills through a customized online and offline program.
1. Daycare Centers Provide a Secure Learning Environment
Daycare centers provide a highly secured environment for kids to feel comfortable and gravitate towards organically. This provides a sense of familiarity, protection, and safety for younger children that may be nervous to transition to a daycare setting.
2. Centers are Focused on Upliftment and Education
A key reason why daycare solutions are essential now more than ever is that they are centered around uplifting a child's sense of wellbeing, confidence, and self-esteem. Centers also leverage the best online tools and learning platforms to provide the right educational experience for kids.
3. Daycare Center Curricula are Highly Structured
Centers also have a highly structured curriculum that focuses on developing skills and improving educational outcomes. They're also an excellent place for kids to discover new hobbies, interests, and avenues of exploration.
4. They Empower Children to Develop Life Skills
Children can further hone critical life skills in daycare centers, such as social navigation, leadership, teamwork, and presentation. Kids that excel in these areas are more confident to go beyond their comfort zones and explore new opportunities.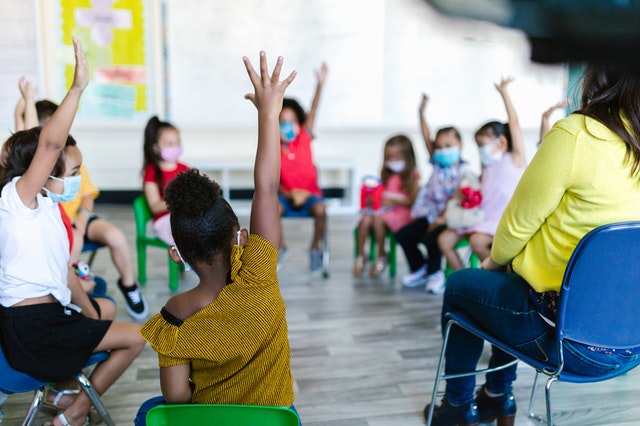 Selecting the Right Daycare for Your Kids
There are several strategies for selecting the right daycare solution for your kids. The main areas to focus on are –
Attentiveness of Teachers & Staff
If the staff at the center are actively playing and kids while being enthusiastic about their lesson plan, then that's an ideal daycare for your child.
Flexibility of Care Solutions
Daycare centers that offer flexibility in terms of hours, duration, etc., are ideal for parents that require these solutions.
Core Philosophy of Care
Centers that use negative reinforcement, punishments, and traditional methods of discipline, should be avoided as they may evoke a sense of stress in your children.
Inspiring Center Spaces
Daycare spaces that are artistically designed with bright colors, fun spaces, and imaginative areas are ideal for sparking creativity and curiosity.
Digitized and Hands-On
Centers that use online learning platforms for math, comprehension, etc., are better as teachers can provide a multimedia learning experience for kids.
Make daycare more exciting with fun games, activities, and online learning classes!
Providers and parents can make daycare more productive for kids by enrolling them in online learning courses. SplashLearn offers a range of math and ELA classes that are gamified for engaging kids at a younger age. This is a perfect solution for kids that love to be entertained while learning about counting, geometry, and comprehension for hours. SplashLearn also empowers kids to learn at their own pace and spend quality time with the subject material in a playful and gamified way.
Parents can learn more about SplashLearn here.
You can send us an email here.
Frequently Asked Questions
What do you mean by daycare?
Daycare is a broader term that encapsulates care for someone unable to take care of themselves. These can include children, older people, people that require assistance, etc. It largely applies to younger children that require the presence of a supervising adult.
What is the best age for starting daycare?
Specialists agree that daycare can be initiated after the age of 12-14 months, depending on how the child responds to it. Parents can try different daycare centers if their child isn't showing signs of playfulness or curiosity within a center.
What are the main types of child-care or daycare?
The four main types of child-centered daycare are –
Traditional daycare centers offering enrollment-based care
Family childcare, often with multiple kids within a complex
Preschool programs for kids between the ages of 3-5 years
Babysitter, nanny, friend, or family care
What is the most common type of daycare?
The most common type of daycare worldwide continues to be family-based care, where a family member or friend offers to take care of a child for several hours. This may also be on a part-time basis or a temporary basis until more formal care is selected.
Can I put my 18-month-old in daycare?
While there isn't a set age that is right for your child, you can enroll your child in daycare at 18 months. You will have to contact centers individually to confirm if they are equipped for handling kids at that age, as they will display separation anxiety, behavioral issues, etc.