The key to understanding developmental disabilities is the early identification of conditions. As a parent, you can determine the initial signs of developmental disability by analyzing non-responsiveness, delayed learning patterns, and other vital signs. You can consult with a developmental disabilities specialist and gain a diagnosis of the condition that your child may have after initial assessments.
With around one in six children being diagnosed with a developmental disability between the ages of three and seventeen, it is important to understand the childcare protocols needed for your kid. You can set schedules, provide new learning experiences, and introduce technology tools and other protocols that can help your child adjust to their environment.
Introduction to Developmental Disabilities in Kids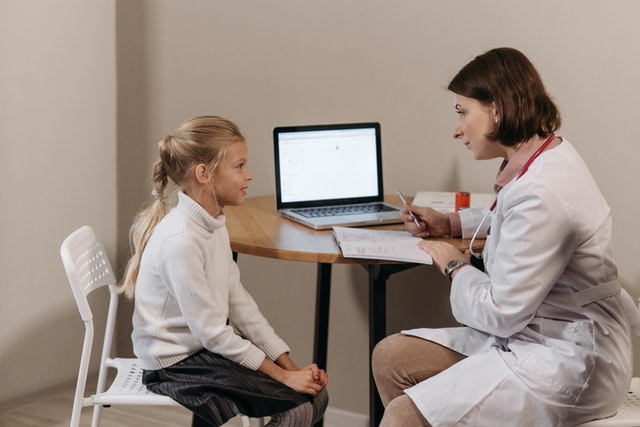 A developmental disability is a specific condition within a broad range of conditions that emerge from cognitive and physical limitations and impairments. They can be identified early, generally before your twenties, and can be a stable condition. There are multiple developmental disabilities, such as intellectual disabilities, autism, cerebral palsy, and down syndrome.
Developmental disabilities occur in children of all backgrounds and ethnicities, with more than seven million Americans having a developmental condition. A specialist can diagnose them through standardized testing and analysis and provide the correct type of assessment to determine the kind of developmental disability. Care protocols can be designed after initial analyses.
Understanding the Types of Disabilities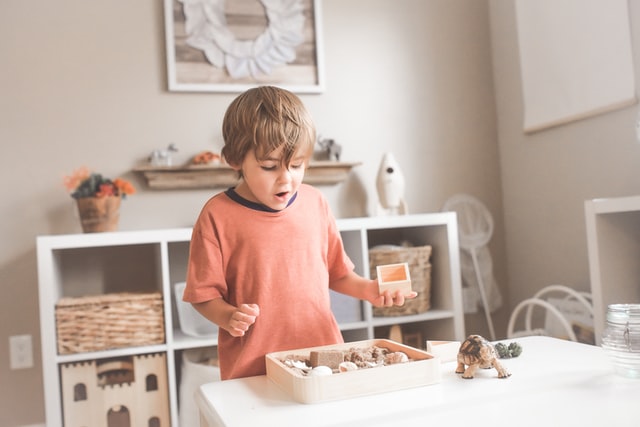 Parents should be aware of different developmental disabilities to provide the proper assistance and care for long-term management. You can understand your child's unique requirements after gaining a comprehensive diagnosis from your healthcare specialist.
1. Autism
Autism is a common neurodevelopmental disorder that shows symptoms of severe impairment in social communication, understanding, and reciprocation. There is also restricted movement, reaction, and response to certain stimuli. The autism disorder spectrum is broad, having kids that can't' communicate directly while others show advanced language learning skills.
2. Down Syndrome
Down syndrome is a genetic condition that is characterized by an extra chromosome. Children have an extra copy of one of these chromosomes, which is medically termed trisomy. This impacts how your child develops over time and their body and brain development through the early years. Children can have developmental challenges, requiring special care when they have down syndrome.
3. Asperger's' Syndrome
Asperger's syndrome is a condition on the autism spectrum, with generally higher functioning. Kids may showcase Asperger's' syndrome by being socially aloof or awkward while having higher than average knowledge about specific interest areas. Communication therapy, coupled with special treatment and care protocols, can help you manage your child's condition.
4. ADHD
ADHD (Attention-Deficit/Hyperactivity Disorder) is a neurological developmental disability characterized by low attention spans, difficulty focusing on individual tasks, and a lack of organization of thoughts or actions. There may be hyperactivity of impulse present and some impairment of functioning. Your child may require special attention and care if they are easily affected by stimuli for longer durations.
5. Cerebral Palsy
Cerebral palsy is a group of disorders that can impact movement and posture. Muscles in the body can be affected, thereby restricting motion and strength. Brain development and physical growth can also be affected by the condition.
Caring for a Child with Developmental Disabilities
Child development screening and monitoring via a specialist is one of the most critical steps in understanding your child's condition. Development screenings should be performed by doctors at the ages of 9 months, 18 months, 30 months, and older. If your child is at higher risk for ASD or other developmental disabilities through genetics or family history, a visit to a specialist is highly recommended.
It is crucial to establish the proper treatment and care protocols for children with developmental disabilities. Based on the type of disability they may have, you can design an at-home care schedule to introduce positivity, comfort, and fulfillment. Childcare will also have to be designed in conjunction with the recommendations of your doctor and care specialist.
You can also design an online and offline blended schedule for your child, with stimuli from both dynamic sides. You can introduce online learning platforms to help them learn new math concepts or improve their comprehension abilities at their own pace. You can also set up playdates virtually with kids with similar backgrounds. You can also schedule outdoor time, ensuring that they're' active throughout the day with something new to focus on.
Enrich Your Child's Educational Outlook With the Right Learning Platform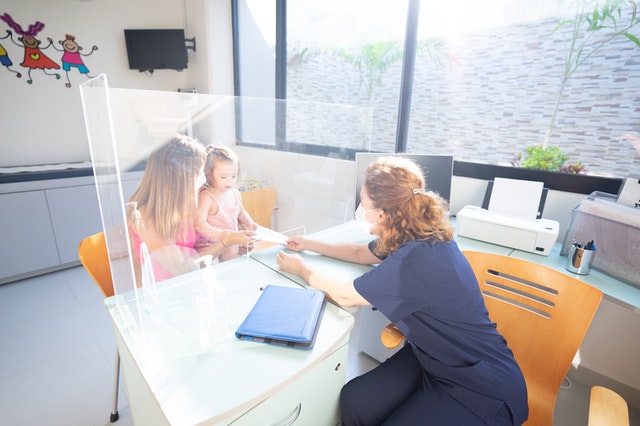 SplashLearn is perfect for kids of all backgrounds, with games and animated puzzles to educate children as they play. Kids love our cute animals and fuzzy mascots, as they encourage children to learn at their own pace and reward them for positive reinforcement. Our scientifically designed COPPA certified program is a preferred learning solution for 1 in 3 US schools, giving children a new way to learn through engaging games.
Parents can sign-up for free here.
You can talk to us about whether our platform is right for your child at help@splashlearn.com. We're' happy and excited to have you use our learning solution!
Frequently Asked Questions
What is considered a developmental disability?
A developmental disability is a term given to a group of conditions wherein there is impairment in learning, physical, language, and behavioral areas. This can impact your child's day-to-day functioning, ability to focus, or physical limitations. Neurodevelopmental disabilities can include ADHD, autism, dyslexia, etc.
What is the most common type of developmental disability?
The most common type of developmental disability is intellectual disability, which requires specific care protocols to ensure optimal wellbeing. There may be difficulties with understanding and proactive thinking, which can be experienced in children with developmental disabilities.
Is ADHD a developmental disability?
Attention-Deficit/Hyperactivity Disorder (ADHD) is a developmental disorder that can initiate during preschool and persist over the individual's lifetime. Specialists can determine the signs of ADHD in young children and provide the proper care on time.
Is autism a developmental disability?
Autism is considered a developmental disability as it can be detected during the early years of childhood. It is a neurological and developmental disorder that affects communication, learning, and understanding, among other areas.