Paradigm shift
The pandemic has changed the world in ways that we wouldn't have envisaged before. Education going entirely online has been one of those many changes. While it had its challenges over traditional "in class" education, there were its cons too.
Now, as schools are reopening, is there a way we can bring together the positives of both modes and curate an enriching learning experience for the students? The answer is "hybrid classes."
Hybrid class"s bring together the best of both physical and online teaching methods and create an active learning experience for the students where they are more involved in the learning process.
Let us see in detail the benefits and challenges of hybrid learning.
What is Hybrid Learning?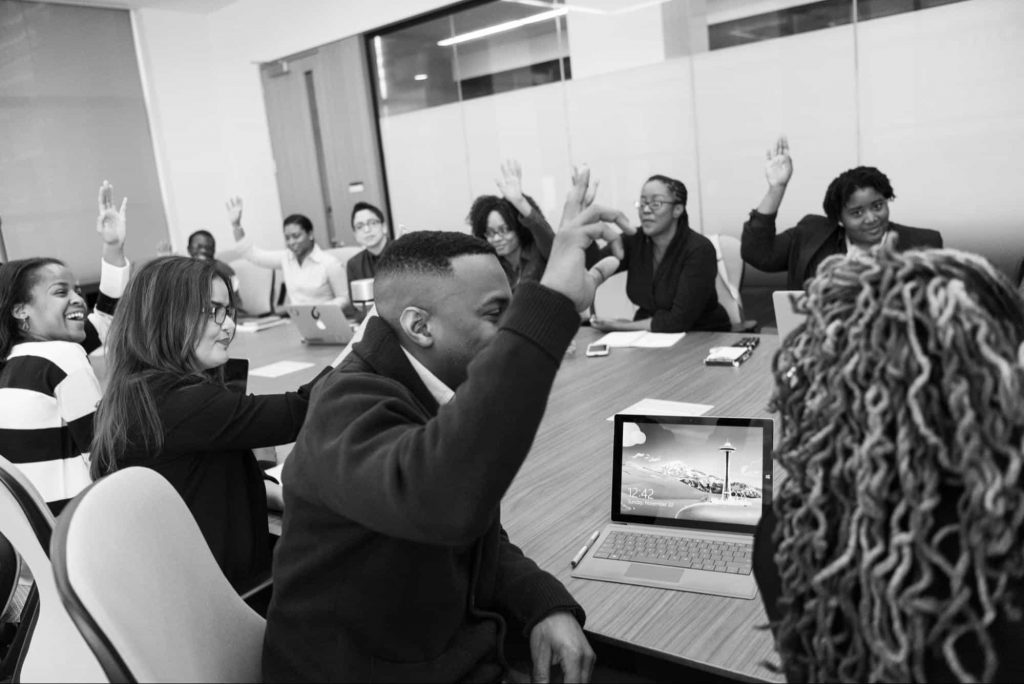 A hybrid class integrates online learning with traditional physical classes. It brings together the advantages of both methods and allows the students to interact with the teaching process actively.
There can be multiple ways to implement the hybrid model. But before we go into them, let's see what is let'sabout this method.
Advantages
Active Learning – The students become involved in the learning process rather than just consuming information. They participate through virtual classes, class plays, case studies and group projects.
Flexibility – It provides the flexibility of an online course where students have some control over the pace of learning.
Time Management – The students learn the art of time management as they have to catch up with the online activities in time for the physical classes.The regular timelines and meetups ensure the course is on track.
Human Interaction – The in – person classes ensure that students are interacting and not feeling isolated.
Computer Skills – They also learn computer skills naturally as they attend virtual classes, submit assignments and take exams online.
Related Reading: 

How to Build Effective Project-Based Learning Plans for Classrooms
Disadvantages
Equipment – All students are required to have access to good equipment and the internet. Lack of this can hamper a student's progress.
Teaching Strategy – Unlike physical classes, they cannot read the room and adjust their teaching styles accordingly. The teachers have to deliver the online lectures in engaging ways otherwise the students might tune out.
Now that we know the benefits and shortcomings of hybrid learning, let's look at ways to implement hlet's classes.
Some Ways to Implement Hybrid Classes
1. Days In / Days Out
This is one of the widely used hybrid systems. There is a rotation between online and in-person learning, either weekly or in a day. For example, students might take the first half of the day online and the second half offline, or there can be two or three offline classes in a week, other days being online.
2. Face-to-Face Driver
In this model, the teacher enables engaging activities like quizzes during the physical classes, and students are required to complete their homework and group activities online.
3. Online Driver
This is also a widely adopted method. The lectures and some assignments are published online on platforms. Some of the courses also allow online discussions in forums.
The students are given time to digest the lecture content, explore and process it. They can then discuss the learnings, get their doubts resolved offline during the physical classes.
4. Lab Rotation
A regular schedule of online learning and physical lab experience is set for the course. Students learn online and practice hands-on in the labs.
5. Flex
The learning duration (semester or quarter) is divided into online and in-person segments in this system. There are also online and physical check-ins to provide the student's required support.
Notes for Teachers on Running a Hybrid Class
1. Belief
You have to believe that student'sare capable of learning on their own anstudent'scourage them to become independent.
Related Reading: 

Benefits of Reading Aloud in Classrooms

2. Connections
The base of this "blended" mode of teaching like any other method is your relationship with the students. Make time to connect with the children one – by – one initially. Getting to know each other will help you create personalized experiences for them and them to get involved with the process.
3. Data
Use data to track their progress in the online and in – class activities. Analyze it and use those insights to improve the teaching strategies.
4. Progress over Perfection
The sudden changes can be overwhelming for both the young students and you. Start small and focus on growth rather than getting everything right at the first attempt.
Now that we know everything about hybrid classes, let's make full use of this system as we return to the "new normal" of education.
With SplashLearn, you can easily combine the benefits of both online & offline learning. Sign up today and use for free!
Related Reading: 

Examples of Universal Design for Learning in the Classroom