Co-parenting can be challenging in the 21st century, especially with lockdown mandates and restrictions across states. Balancing the dynamics of co-parenting and managing interpersonal relationships simultaneously can be demanding from both parents. The digitization of co-parenting and children's education management is also helping streamline the journey for several co-parents.
The main objective of co-parenting should be to strengthen their bond with their kids. All activities, events, play sessions, and educational activities should revolve around what is best for little ones, especially during lockdowns.
As kids grow older, they will require greater attention as they navigate through their challenges in life. Both parents need to use the right strategies, online tools, and educational support platforms to provide the most enriching experiences for their kids.
The Positive Role of Co-Parenting in Your Child's Development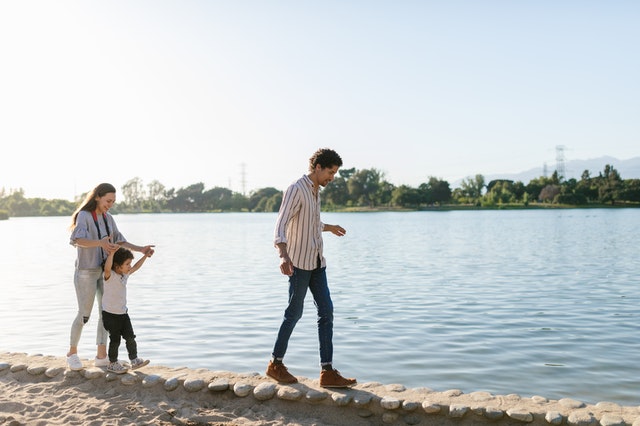 Related Reading: 

Types of Parenting Styles and Their Effects on the Child
While co-parenting can be complex, especially with multiple kids, the impact of having both parents being actively present is significant. Kids can learn from both parents equally and learn the right lessons about empathy, kindness, health, growth, and work ethic. Kids absorb more information subconsciously, and having both parents around makes them feel empowered.
1. Sense of Security and Growth Mindset
When both parents are involved collaboratively, kids experience a sense of security. With several challenges in kids' lives these days, creating an environment that nurtures a growth mindset is essential.
The right parenting tools, strategies, and scheduling apps can help streamline the process of co-parenting, which ultimately allows kids to flourish. They start enjoying learning and actively participate in group discussions and online learning sessions.
2. Shift in Perspective Towards Co-Parenting
While kids may have stronger feelings against co-parenting situations, they can transition towards a more accepting state if both parents are present. Parents can bring a sense of positive reinforcement by being there for their kids through their challenges and successes.
Their performance in school will improve significantly and their outlook towards their future. Children can develop and grow securely when spending quality time is prioritized.
3. Positive Impact on Your Kid's Health
One of the most essential impact areas that can be immediately noticed is the positive impact on your kid's health. Kids experiencing issues at school or in their personal lives will immediately feel uplifted, loved, and appreciated when co-parenting situations are streamlined.
Parents can ensure that their kids are never affected by co-parenting dynamics by using the best digital tools, online learning platforms, and co-parenting scheduling apps.
Related Reading: 

Best Must-Read Parenting Books for This Year
4. Developing a Robust Co-Parenting Plan & Strategy
The right co-parenting plan can streamline many of the challenges experienced by both parents at the beginning of their co-parenting experience. It can also establish clarity for both parents as they navigate the new world of co-parenting in the 21st century. It starts with having clear goals for co-parenting situations.
5. Establishing clear goals for co-parenting
Setting long-term and short-term goals are essential for co-parenting situations, which is why the right strategy starts with setting milestones. Parents should put the right educational goals for kids, the right scheduling goals, and the overall expectations from both parents in writing. Both parents should aim to remain compliant with the outlined goals in the agreement while also spending quality time with kids.
6. Having the right parenting style for kids
A robust plan involves a specific style, which is critical for kids that want a sense of guidance from both co-parents. Parents can develop nurturing and trust while supporting kids through their schoolwork and online learning assignments as a part of their overall style.
Parenting styles also evolve, which can emerge as hybrids of supportive, authoritative, and collaborative parenting. The right parenting style can also significantly improve your kid's output at school and how they perceive challenging situations in their lives.
7. Using the Right Teaching Aids
The right teaching aids can help establish a sense of structure for kids struggling with learning or participating in school. With more kids learning through laptops and computers, it has become increasingly important to set the right strategy for incorporating teaching aids for better learning. Teaching reading and learning is another challenging area, especially for younger kids, so teaching aids help as well.
Why Online Learning is Essential for Co-Parenting Kids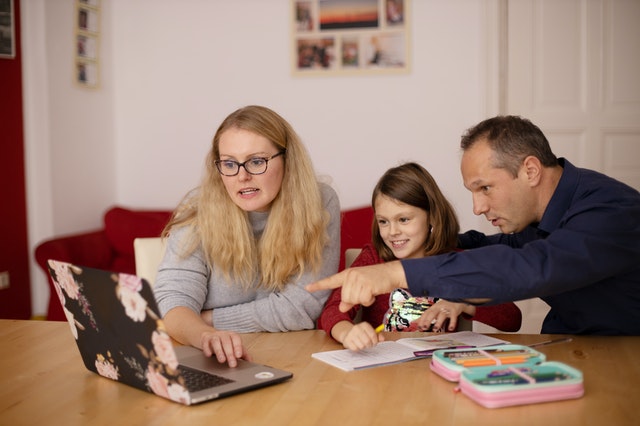 Related Reading: 

Best Positive Reinforcement Tips For Teachers & Parents
Co-parenting is now a more digitally enabled phenomenon for several families worldwide. Kids today are also experienced with using apps, digital devices, and smartphones. One of the best ways to manage your kid's time is to empower them to learn through online teaching solutions.
But what kinds of online learning platforms are best for kids?
Online platforms that are certified and have structured programs work best for kids. Co-parenting individuals can also track performance and engagement with these programs through regular analysis and reporting.
Here are some crucial points to remember when selecting the right online learning platform to nurture a sense of wonder for learning.
1. Choosing a Platform That Evolves With the Child is Key
There is a feeling of abandonment and boredom when platforms only cater to early learning. The right platform will provide educational content and fun worksheets for all elementary school learning experiences.
2. Right Mentors and Teaching Tools can Transform Learning
The main reason why watching online videos and playing with single-use apps is not beneficial for kids is their lack of structuring. A well-structured platform with the right mentors and support can help significantly.
3. Having the Right Balance of Education and Games is Important
Gaming can involve a large section of a child's time, which is why platforms are also designed to infuse lessons. Games are only as effective as their impact on a child's ability to learn the subject better.
The Top 5 Tips for Successful Co Parenting in the 21st Century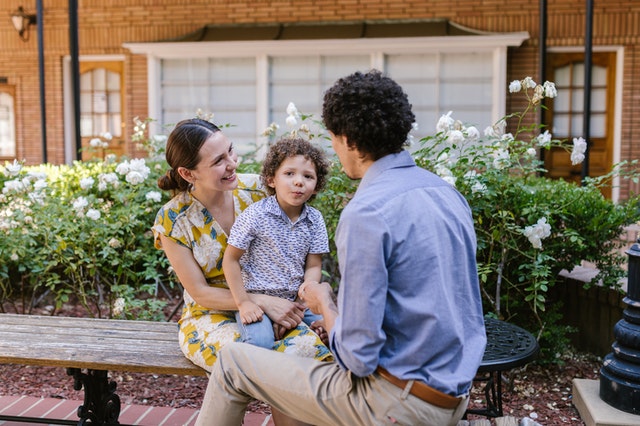 Related Reading: 

Major Benefits of Parallel Parenting
If you feel overwhelmed with managing your kids and your co-parenting situation, these best practices can help significantly, especially during the worldwide lockdown.
1. Finding Mutual Respect When Communicating
While it's easy to bring emotions into conversations, especially around co-parenting, it is vital to prioritize mutual respect. Having an open dialogue about each other's opinions and feelings can help ease communication between co-parents. While one parent may feel insecure or confused about something, it is up to the other parent to ensure mutual respect when communicating.
2. Avoiding Fights in Front of the Kids
Co-parenting can be complex and is often driven by the motivation to provide the best life possible for the kids. Fighting in front of your children or drawing them into fights can be detrimental to their development. Their output at school will be impacted negatively, and their overall feeling of security or protection can be affected as well.
3. Strengthening Focus on Educational Development
It should be the responsibility of both parents to strengthen the focus on their kid's education long-term. Both parents should be equally involved in their school, online learning, and play learning experiences, especially when they are younger. Kids need their parents to support them when dealing with challenging problems when learning about math, English, logical reasoning, etc.
4. Scheduling Ahead but Remaining Flexible
Scheduling is one of the best digital tools co-parents can use to streamline their lives. Using the best scheduling tools that can be accessed anytime and anywhere can help parents manage their time, especially with the kids. However, ensuring that schedules are flexible is essential as well.
5. Being Present During Changing Dynamics
With both parents experiencing changes in their lives, such as moving, new partners, lifestyle changes, etc., it is important to be open and available for these shifting dynamics. Both parents need to be honest about evolving relationships and work-life dynamics, which is why they need to be aligned early on.
Related Reading: 

Best Parental Control Apps to Ensure All-Time Safety for Kids
Summing Up
One of the best ways to improve your child's appetite for learning is to provide them with the best online learning tools.
SplashLearn enables co-parents to digitally manage and improve their children's educational growth through worksheets and gamification.
Parents can learn more and get started at – https://www.splashlearn.com/features/parents.
Kids can be engaged for hours on end with the exciting and educational games available at SplashLearn. Our COPPA-certified programs are ideal for home-schooling, online learning, and interactive learning for kids from Pre-K to grade 5.
Have any questions? Reach out to us at – help@splashlearn.com
What are the best tools for co-parenting?
Co-parents need the best tools available to streamline their journey. Here are some of the top tools necessary:
Scheduling tools
Communication/chat tools
Photo/data sharing tools
Kids' educational learning tools
Password manager tools
Financial/legal management tools
What are the types of co-parenting?
There are many types of co-parenting situations, but some of the most common ones are listed below –
Equal parenting, where both partners invest equal time across responsibility areas
Conflicting parenting, wherein decisions are made more from an emotional standpoint
Collaborative parenting, where co-parents make decisions together for their kids
What is healthy co-parenting?
Healthy co-parenting is necessary for kids in the 21st century, with the world becoming more digitized and busier than ever. There are certain rules and boundaries that both parents can set, as well as enforce throughout their journeys as co-parents.
What should co-parents never do?
Co-parents should never try to manipulate children, or situations around their kids that can impact them negatively. They should never make decisions without consulting each other. They should also never let their kid's educational development become impacted due to conflicts in their co-parenting situation.