When it comes to tough career choices, teaching definitely takes one of the topmost spots. While working long and tiring hours, teachers have to ensure they train students for an ever-changing world, answering the question; why are educators important.
Their contribution goes beyond teaching lessons and imparting knowledge kindly and respectfully. Over time, students reciprocate, respect, and appreciate their teachers for their guidance and support.
But most importantly, teachers enable children to stand on their own and stand a firm ground against life's challenges. As each struggle differs, teachers have to teach spontaneity and rationality. How exactly do teachers do that?
Why are Educators Important? To Think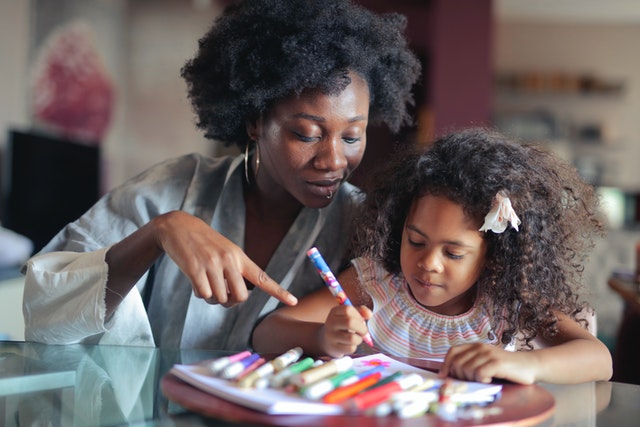 Related Reading: 

Self-Care Tips for Teacher
Educators hold particular respect, admiration, and gratitude in our hearts, which is no surprise. However, what's even more wonderful is that every generation of teachers understands how tough it is to shape young minds, yet they always rise up to the challenge.
With changing technologies and alarming global concerns every few years and decades, teachers have to stay updated with their skill set and information, among many other things. So let's delve into what marks the importance of educators and understand the actual benefits of having mentors that guide you through your academic career.
Why are Educators Important: The Technical Answer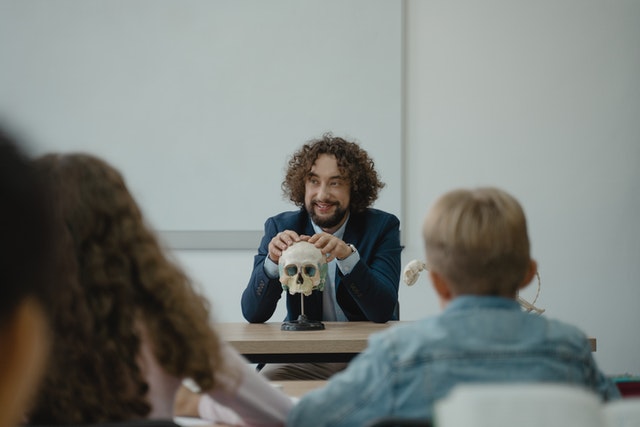 1. Teachers as Role Models
When children start their education, they have a hard time looking up to other role models apart from their families. This void is first filled by their teachers and then by friends they make.
As children do what they see, they try to base their behavior on their elders. Once parents pass that baton to teachers, teachers have to be supportive, respectful, and friendly to gain their trust.
Children respond to this behavior by modeling their educators and have a better time learning new things, including socializing to build new relationships.
2. Teachers as Mentors
As children grow older, they face new challenges which they don't always know how to handle. Teachers can provide an elders' perspective while better understanding the child and their peers.
As more and more obstacles come in their way, children pick up the pattern to face them. This develops their instinct, and sharing these issues with teachers makes them a deep confidant.
Educators must also teach the proper charisma for character development as they move forward in life. These morals start to form at an early age, and such core beliefs are easily influenced by teachers, educators, coaches, etc.
Related Reading: 

Best End of Year Teacher Gifts to Thank Your Educators
3. Teachers as Family & Friends
Even as teachers take on a more positive role of a confidant, they have to start acting and treating their children as their own family. Since students take such a deep appreciation for their teachers, they start being more open and candid.
Teachers come up with ways to blend being an educator, parents, and friend into one while teaching them something new. Teachers engage in activities that can help express and channel thoughts and emotions to familiarize students with the world.
4. Teachers as Facilitators
Teachers also have the responsibility of building the foundations on which students start their academic and professional careers. Educators are entrusted to help children dream and choose what they want to become when they grow up.
Teaching values to kids and how the world works is tough. Students are bound to disagree with each other and their teachers, but as professionals, educators have to work on maintaining a healthy teacher-student relationship.
5. Teachers for Opportunity
Being kind and giving back is the most genuine essence of teaching. Teachers show children a brave new world where they can create and become what they want. They can be scientists, artists, or teachers if they'd like.
They also open the doors for students to embrace teaching as a profession and consider it at different levels. Some students may be motivated and skilled to teach at highly competitive levels, but they need the proper guidance at the right time.
In Conclusion: Here's Why are Educators Important
Related Reading: 

Best Educational Goal Examples that Matter for Students & Teachers
"There was a math teacher, Fred Wright, who asked me to push a little bit harder. And Ann Stephens taught English and also drama. There's no way there'd be a Microsoft without them doing what they did." Microsoft co-founder Bill Gates said this in an interview, highlighting how profoundly educators can affect their students.
From the most applauded to the most discrete achievement by people, there is an educator who showed the importance of skill and knowledge. With teachers paving a way that is equal parts progressive and cautious, children are prepared for greatness and taught a humble demeanor whether they emerge victorious or face defeat.
As students grow and mature, teachers have to accordingly adjust, which they do all year round every year. Educators have an immense impact on students and an even greater responsibility to teach well. They have an extremely important role in society and one they have played commendably.
Now that we better understand the occupation of teaching and the struggles that come with it, here are a few more articles to understand teaching more deeply:
How to Build a Positive Teacher-Student Relationship
10 Innovative Strategies to Better Engage With Students