The best spring activities for kids bring out a sense of community, creative expression, and learning through different mediums. You can teach your kids about the value of caring, by having them design spring-themed cards. You can also promote creative exploration through different science experiments for kids.
You can also integrate different types of spring activities, by mixing up indoor, outdoor, sensory, and mindfulness exercises. These can help your child stay engaged during their break while strengthening cognitive and fine motor skills.
Let's check out some of the best spring activities for children of all ages.
Let's Explore the Top Outdoor Spring Activities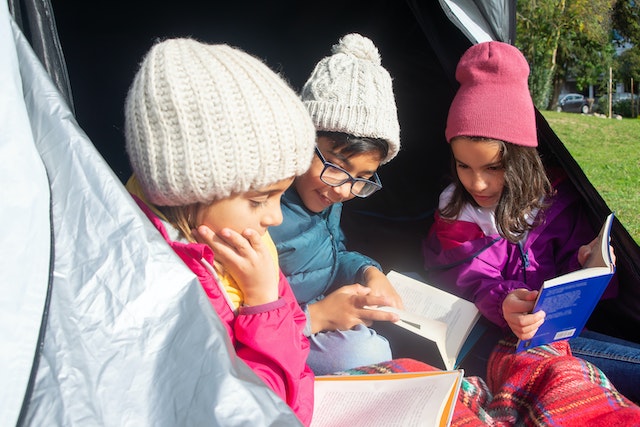 When you're planning on being outdoors for the season, you need a set of interesting spring activities for your kids. The best spring ideas for kids involve having fun, while learning something new about themselves.
1. A great spring activity is designing a birdhouse that can be painted in fun-filled spring colors.
SplashLearn: Most Comprehensive Learning Program for PreK-5

SplashLearn inspires lifelong curiosity with its game-based PreK-5 learning program loved by over 40 million children. With over 4,000 fun games and activities, it's the perfect balance of learning and play for your little one.
Try for free
2. You can prepare a list of spring flowers that bloom in your neighborhood and set out on an adventure to chronicle them with your kids.
3. You can visit a petting zoo or an animal farm, and have your kids play with the animals. This is a great social-emotional learning activity for kids that want to develop a relationship with animals.
4. Making DIY bubbles can be a great spring activity, involving some dish soap, glycerin, and water. It's one of the more fun group-based spring activities for 1st graders.
5. An outdoor picnic can be the perfect activity for kids. You can pack lunches, bring some toys, and talk about your days, as you prepare the spread on a blanket.
6. One of the best spring activities is to go on a long hike. You can carry a backpack filled with supplies and venture out to get some much-needed sunshine.
7. Planning a flowery spring-themed party for your kids can be one of the best spring activities, especially if they love dressing up and hosting.
8. Kite flying is another excellent spring activity, requiring minimal setup or preparation. You can have your kids paint their own kites and have them soar across the skies.
9. Kids love camping, and one of the best spring activities is to opt for backyard camping with kids. You can tell short stories to kids at night, roast marshmallows, and sing children's songs that are spring-themed.
10. When it suddenly starts to rain, you can host a rain party outside with umbrellas, raincoats, jackets, and music. You can prepare some spring themed cupcakes and sandwiches as well.
Related Reading: 

Best Spring Crafts for Kids to Improve Their Skills
Here Are Some of The Best Indoor Spring Activities for Kids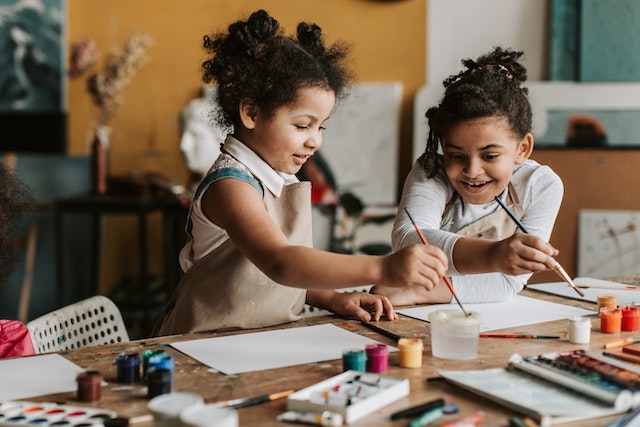 When you're inside during the spring season, you can continue to explore your child's innate abilities with the right activities. Some of the best spring activity ideas for kids involve simple household objects, props, toys, and a bit of imagination.
1. One of the best spring activities indoors for kids is painting flower pots. It teaches the value of aesthetics and patience when it comes to growing something.
2. You can encourage your children to keep visual journals that chronicle their spring learning experiences. They can leverage the ideas for drawings, adding flowers, pictures, and other mementos. These fun activities for kids will turn out to be memorable in the future.
3. A fun and easy spring activity is to make spring-themed homemade ice-cream for everyone. This is a great way to incorporate cooking, science, and artistic coloring.
4. Spring cleaning can be made more fun by providing different missions to kids. You can have them clean out their rooms to get clues to their next mission destination.
5. You can also design papier-mâché Easter eggs, and fill them up with gifts, toys, and chocolates. This can be a great spring project, and you can get painting ideas for kids like painting the egg in different colors. This can turn out to be a fun spring activity.
6. You can have your kids design a mural on a window in the theme of spring. They can add clouds, birds, rainbows, flowers, bees, and other fun-filled artistic elements.
7. Your kids can also volunteer at an animal shelter in the spring, and connect with animals of different types.
8. Rock painting is another classic spring activity, giving kids the chance to explore their creative side.
9. Your young ones can make paper bag puppets and put on a play about the magic of spring, and why the season is an important one in our history.
10. Making a time capsule is one of the best bonding spring activities for kids, as they get to stuff their capsule with interesting and unique things from this spring.
Related Reading: 

Funny Spring Jokes for Kids That Will Make Them Laugh
Practice These Introspective Spring Mindfulness Activities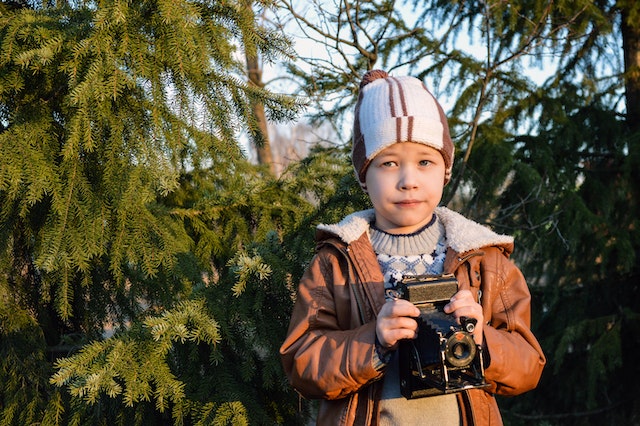 Practicing mindfulness is the key to more patience, introspection, and calmness in life. Your kids can benefit significantly with the right mindfulness spring activities for children. You can start slowly, and then progress gradually by extending the duration of the activity.
1. Playing with an animal can be a great mindfulness activity, especially when you encourage your child to feel the sensation of its fur and the calmness experienced by being in the present.
2. Feeling the breeze while being outdoors can be another excellent mindfulness activity.
3. Sitting mindfully on a park bench while observing different people, pets, and other natural objects can be a great spring activity.
4. Meditating under natural sunlight can help your child experience the calmness of mindfulness while getting their daily dose of Vitamin D.
5. Bird watching is a great mindfulness activity, requiring your child to be completely in the present moment while enjoying the birds.
6. Walking in the garden bare feet is another excellent mindfulness spring themed activity, as it involves feeling the sensation of the grass and connecting with nature.
7. Planting a garden and taking care of the seeds throughout the spring season can be a great way to teach your children about the rewards of patience. This is a fun gardening activity for kids.
8. You can teach your children about observational drawing and allowing them to fully immerse themselves in how they feel when they see the flowers spring.
9. Your kids can gather various aspects of nature and preserve them in a book, in a mindfulness spring activity.
10. One of the more fun spring activities for kids is a photo-walk, wherein you can encourage your children to take pictures of various sights and sounds that they find interesting.
Related Reading: 

Spring Activities for Preschoolers
The Top Spring Science Activities for Kids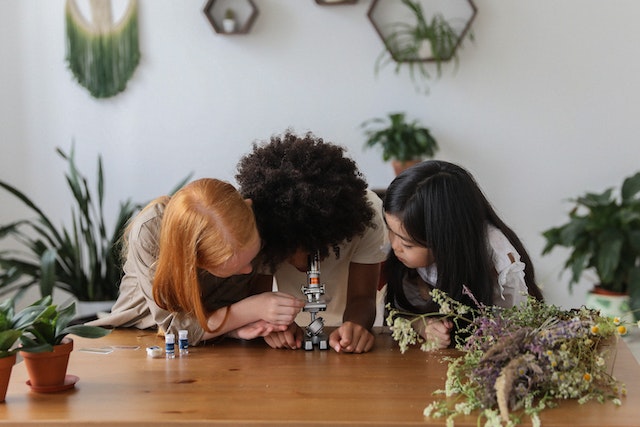 Easy scientific experiments for kids always turn out to be fun, and the spring season brings with it new opportunities to explore the natural world. You can perform experiments, conduct exercises, and capture nature in a bottle with these spring activities.
1. One of the best spring activities is to show germination. You can prepare seedlings of different stages and water them regularly. Your kids can remove the seeds and journal them to show different stages.
2. You can even showcase the role of respiration in plants by picking fresh leaves off the stem. You can submerge them in water and watch bubbles form after 3-4 hours.
3. You can have your children learn more about the role of worms by making a wormery. You can collect some soil in a fish bowl, add leaves, and watch the growth of worms inside the bowl.
4. Your kids can make their own rainwater measurement gauge, and track precipitation as it goes through various stages.
5. You can perform a color-changing experiment by taking flowers that are white and putting them in colored water. They can slowly start to absorb the color through the stem.
6. You can pick up a glass pyramid, some white paper, and showcase the different colors of natural light. You can also teach your kids about refraction and how light bends through different mediums.
7. Your kids can understand how different liquids dissolve solids at different rates, by having peeps be kept inside apple cider vinegar, water, and other household liquids.
8. Your young ones can also focus on developing rain cloud models with some basic household supplies.
9. You can also make Borax crystal flowers as a cool science experiment. Kids can visually marvel at the colors, sights, and sounds produced.
10. A great science experiment this spring is to dissect beans in different stages of germination. This can be a cool way of showing how the season impacts the growth of seed life.
Here Are Some of the Best Spring Sensory Bin Ideas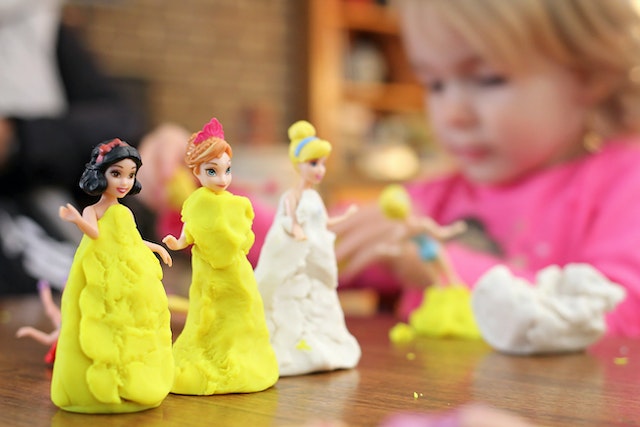 Spring is a unique time of the year, as it involves new sensory elements for kids to explore. From new sounds to interesting sights, there is much to explore during this season. You can create some unique sensory based experiences as a part of spring activities for kids.
1. You can make rubber duck sensory bins, keeping wooden chips, pebbles, blue gems, and aquarium plants. Kids can explore sensory experiences in this spring themed activity.
2. You can create sensory bins with colored ice as a unique way to encourage sensory play. Your kids can place large chunks of ice in a bin and use food coloring to make their own versions of pretty rainbows colors.
3. Water beads or jelly beads are excellent sensory based spring activities for kids, involving a range of sensory play experiences. You can have them make their own versions of water beads and place them in different bins.
4. You can also use shaving cream and large blocks to have your children focus on their building skills. They can create forts, castles, high-rises, and other structures by using blocks and foam.
5. A unique sensory bin idea is to cut out strips of paper representing the rainbow and adding salt on top of it. Your kids can write words by revealing the color through the salt for a spring themed sensory writing activity.
6. You can make spring flower sensory bins as well, coupling together different types of flowers that bloom in the springtime. Your kids can focus on smells, touch, and sights as primary sensory experiences.
7. You can also have your children design springtime landscapes using play dough. It's important to let them focus on the parts that they find the most enjoyable about springtime.
8. You can make spring themed sensory eggs that contain trinkets, glitter, frills, and other decorative elements that are based on the season. You can make them unique by having them be colored differently.
9. Kids love kinetic sand, and you can pick up some that are rainbow themed. You can encourage your children to start playing with the rainbow sand and making different objects.
10. You can make a teddy bear soup out of some water, a sensory bin, and mini bear toys. You can add 100 or more mini teddy bear toys into water and use blue beads to mimic the dark blue ocean appearance.
Related Reading: 

Best Indoor and Outdoor Team Building Activities for Kids
What Are The Best Things to Eat and Drink During Spring Activities?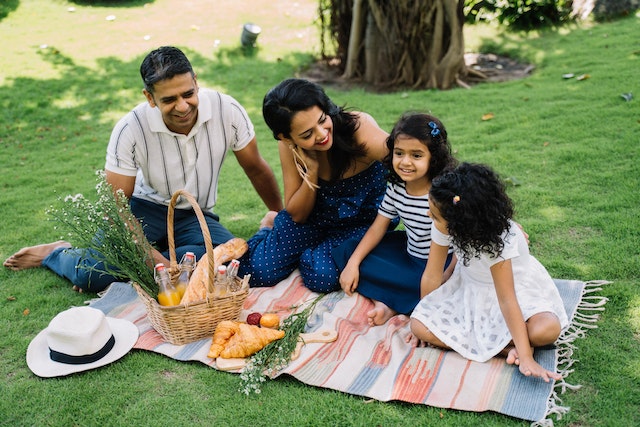 How do you make spring activities more engaging and fun? By focusing on food and drinks, of course. You can make outdoor and indoor activities more exciting by packing some spring themed meals. You can also boost participation in spring break activities for kids by energizing them with the right food.
You can also make designing the perfect menu for spring more inclusive by involving your kids early on during the decision-making process. Spring themed activities can include making deviled eggs, baking festive cupcakes, making apricot pie, and picking fresh strawberries at a farmer's market.
You can get inventive with artichokes and asparagus, by adding them in stews and roasts. You can have some of your activities involve apricot seeds that can be recycled when participating in spring themed activities.
Conclusion: Make Spring One of The Best Times to Express Yourself Creatively
The best spring activities can be planned and organized keeping in mind what your child finds most interesting. You can also incorporate different types of activities that are outside of your child's normal routines. You can mix it up with some mindfulness, indoor, and outdoor activities.It's also important to remember to have fun when engaging in spring themed activities. You want to include these activities in the middle of a day or during break time when homeschooling. This will help them continue to learn while they're not actively studying a subject or following along in a lesson.
Explore more online educational resources for kids that will help with their learning experience and make them smarter.
Frequently Asked Questions (FAQs)
What is the most common spring outdoor activity for kids?
The most common spring activity for kids is a picnic. You can also add some new activities alongside, such as birdwatching, hiking, and flower painting.
Why are springtime activities important for kids?
It's important to have children get a sense of nature, while learning about the world through different lenses.
What's the most popular spring activity?
Walking and hiking are some of the most popular spring activities with kids.
What are some spring crafts that younger kids enjoy?
Little ones enjoy painting, cutting, and taping based springtime activities.