Good Vibes Quotes for Positive Energy
These good vibe quotes will lift your mood, inspire you & definitely bring a smile to your face! Please share these positive vibes quotes with someone you love & make their day! Spread positivity in your life & uplift others!
No bad vibes.
Let it challenge you to change you!
Let your thoughts go. Why focus on something you can't control?
Also read:  

life quotes to attract the best vibes in life
Do life with love!
Stop when you're happy with what you've achieved!
Everyday is a day to be happy!
Recoginze your struggle to recognize your progress!
I don't know how I will do it yet, but I will do it!
You deserve happiness!
Be you. Truly & unapologetically you!
Your excuses have no control over you. Challenge them!
You can only love others to the extent you love yourself.
Have a purpose, seek a goal, aim it out. You know you can do it.
Take care of that soul.
I am ready for my next big adventure.
Some storms can be a blessing in disguise. Learn from it & heal from it.
The energy you attract makes all the difference. Think positive & let good vibes flow!
Action > Thoughts. Don't think about it, just do it. It's either one day or day one!
Each one can make a difference. Be kind. Stay grounded.
What you're seeking shall be yours. Just believe in it.
Some days are hard. On those days, I never forget to pat myself on the back and tell myself I am going to be okay!
Be you. There's no one better you can be!
You are doing the best you can!
Related Reading: 

Best Winnie the Pooh Quotes That Make Life Easy
It's okay to outgrow people & situations you thought would always stay with you.
The more you put your heart into things, the better it feels when something yeilds results.
Good Vibes Quotes for Instagram
These savage good vibes quotes are fun, interesting & are sure to elevate your day!
P.S: You can totally use these as good vibes quotes for Instagram!
You can be down for a minute, but then you gotta get up and rule the day!
Bad vibes don't go with my personality!
My body is capable of doing so much!
Radiate kindness like confetti.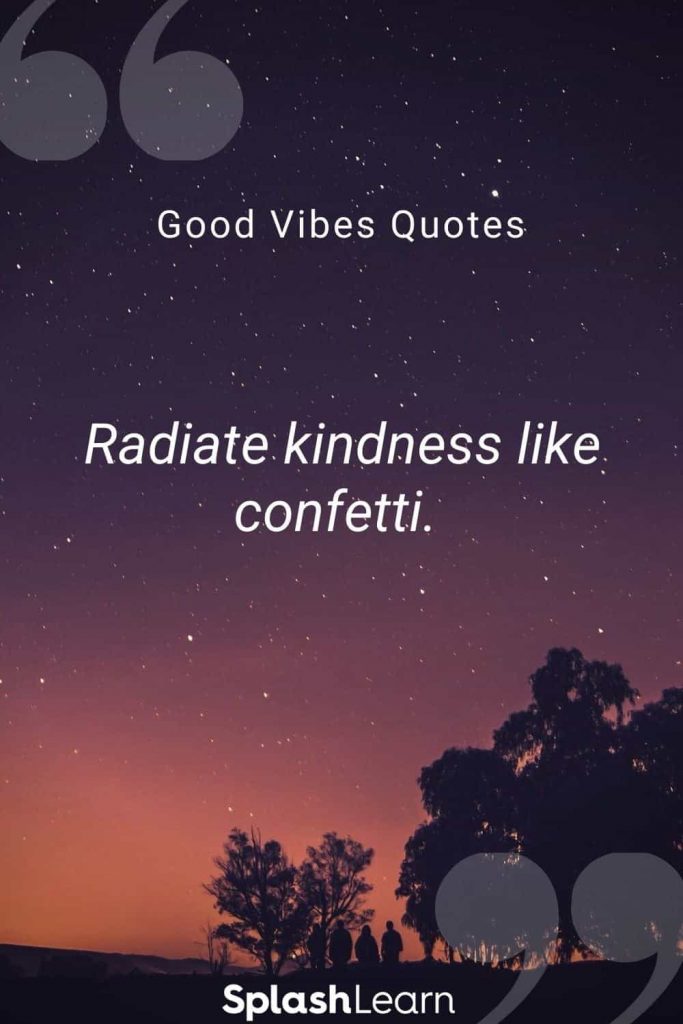 I am like sunshine on a cloudy day!
Needless to say, I am rocking the day!
Life is short – buy those shoes, have a sense of humor & take a break when you want!
I hear what you're saying but honey, vibes don't lie!
Too happy being occupied loving the ones who love me!
Don't scroll past life. Life is this very moment.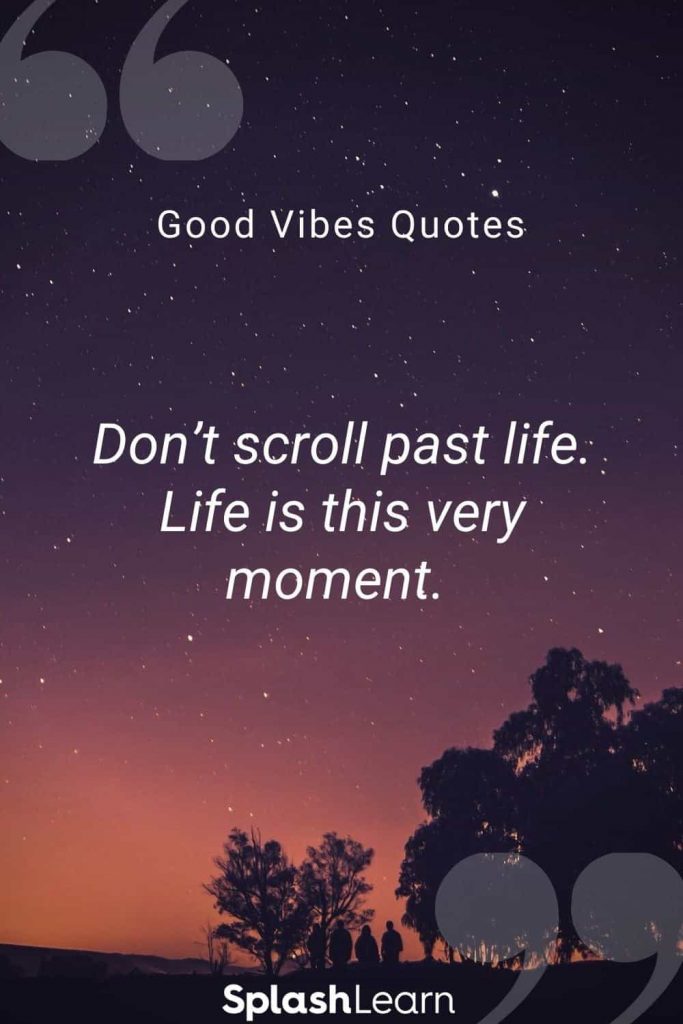 Adjust your focus when life gets blurry.
Related Reading: 

Inspiring Quotes for Kids to Help Them Skate Through Life
You need no filters.
In the end, it's all about finding your own game and conquering it!
I am me and there's absolutely no one else I'd rather be!
I can rule at anything that I want!
We hope that the above-mentioned, specially-curated good vibes quotes give you some positive vibes and make your day better (even if just a little bit). Feel free to use any of these good vibes captions on Instagram and tag us!