Inspiring quotes for kids – Skyrocketing your kids' self-esteem!
Growing up has its ups and downs but saying the right words at the right time can help kids work through anything. Inspiring quotes for kids can help them develop a positive outlook towards life. So, here's to raising kids who are inspired, encouraged, and have a wholesome mindset.
Check out these inspiring quotes for kids, bifurcated by different categories!
Success Quotes for kids to help them believe in themselves
"Don't let what you can't do stop you from doing what you can do." – John Wooden
"I think I can. I know I can." – Watty Piper
"When you know better you do better." – Maya Angelou
"Do what you can, with what you have, where you are." – Theodore Roosevelt
"You always pass failure on the way to success." – Mickey Rooney
"Make each day your masterpiece." – John Wooden
"Nothing is particularly hard if you break it down into small jobs." – Henry Ford
"You must be the change you wish to see in the world." – Mahatma Gandhi
"Only those who dare to fail greatly can ever achieve greatly." – Robert F. Kennedy
"Success means we go to sleep at night knowing that our talents and abilities were used in a way that served others." – Marianne Williamson
"Success is not how high you have climbed, but how you make a positive difference to the world." – Roy T. Bennett
"Success is a state of mind. If you want success, start thinking of yourself as a success." – Joyce Brothers
"The more that you read, the more things you will know. The more that you learn, the more places you'll go." – Dr. Seuss
"Anything is possible. Anything can be." – Shel Silverstein
"You can steer yourself any direction you choose." – Dr. Seuss
Related: 90+ Best Kids Jokes for a ROFL Time
Happiness Quotes for kids
"Always be a first-rate version of yourself, instead of a second-rate version of somebody else."– Judy Garland
"When one door of happiness closes, another opens."– Helen Keller
"Never let the odds keep you from doing what you know in your heart you were meant to do."– H. Jackson Brown
"One day the people that don't even believe in you will tell everyone how they met you."– Johnny Depp
"Learn from yesterday. Live for today. Hope for tomorrow."– Albert Einstein
"Happiness can be found, even in the darkest of times, if one only remembers to turn on the light."– J.K. Rowling
"Be yourself; everyone else is already taken."– Oscar Wilde
"Only surround yourself with people who will lift you higher." – Oprah Winfrey
"You have to be unique and different and shine in your own way." – Lady Gaga
"Happiness is not something ready made. It comes from your own actions."– Dalai Lama XIV
"Yesterday is history. Tomorrow is a mystery. Today is a gift. That's why we call it 'The Present'." – Eleanor Roosevelt
"Row, row, row your boat. Gently down the stream. Merrily, merrily, merrily, merrily, life is but a dream." – Alice Munro
"Life itself is the most wonderful fairy tale." – Hans Christen Andersen
"Climb ev'ry mountain, Ford ev'ry stream, Follow ev'ry rainbow, 'Til you find your dream." – Sound of Music
"To live is so startling it leaves little time for anything else." – Emily Dickensen
Kindness Quotes for kids to instill good behavior in them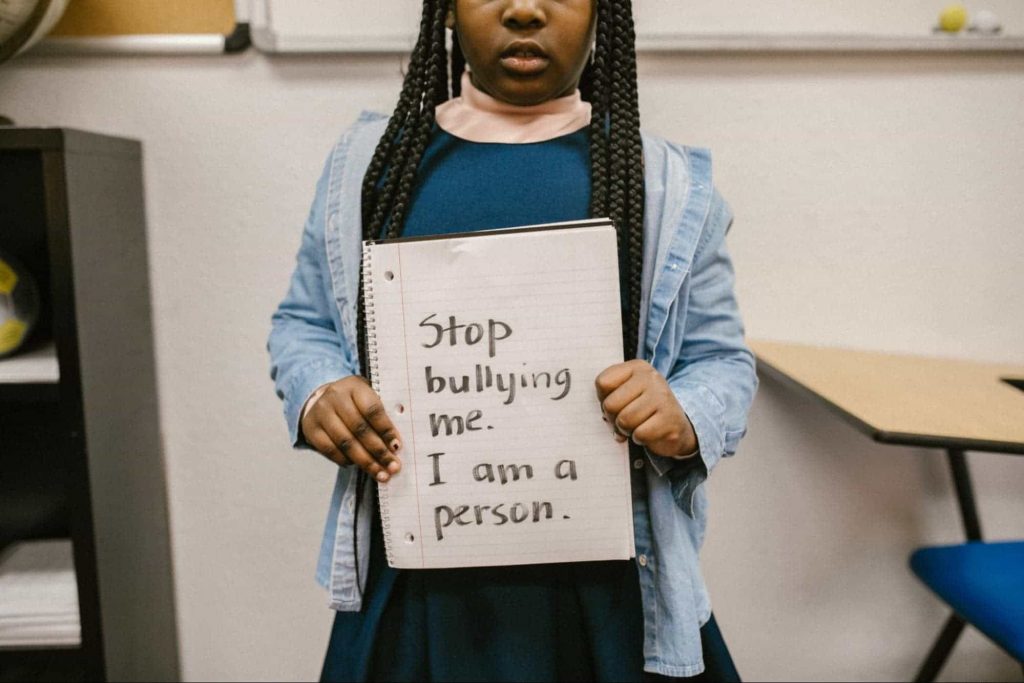 "If you see someone without a smile, give them one of yours."– Dolly Parton
"Be kind whenever possible. It is always possible."– Dalai Lama
"Try to be a rainbow in someone's cloud."– Maya Angelou
"It takes a great deal of bravery to stand up to our enemies, but just as much to stand up to our friends."– J.K. Rowling
"Never look down on anybody unless you're helping them up."– Jesse Jackson
"Work hard, be kind and amazing things will happen."– Conan O'Brien
"The time is always right to do what is right."– Martin Luther King, Jr.
"If you attach to the negative behavior of others it brings you down to their level."– Guru Singh
"The truth is we're all a little bit broken. We must learn to love the broken pieces of ourselves – be gentle and empathetic with ourselves, and others."– Karen Salmansohn
"Just imagine how different the world could be if we all spoke to everyone with respect and kindness."– Holly Branson
"Tough times never last but tough people do."– Robert H. Schuller
"Three things in human life are important. The first is to be kind. The second is to be kind. And the third is to be kind."– Henry James
"Kind words can be short and easy to speak, but their echoes are truly endless."– Mother Teresa
"It's not what happens to you, but how you react to it that matters."– Epictetus
"It is our choices that show what we truly are, far more than our abilities." – J.K. Rowling
Related: Enjoyable Kids' Activities for a Whoopee Time!
Love Quotes for kids
"Only love can truly save the world. So I stay, I fight, and I give, for the world I know can be." – Wonder Woman
"Remember you're the one who can fill the world with sunshine." – Snow White, Snow White and the Seven Dwarfs
"What is a friend? I will tell you…it is someone with whom you dare to be yourself." – Frank Crane
"Have a heart that never hardens, and a temper that never tires and a touch that never hurts." – Charles Dickens
"Wheresoever you go, go with all your heart." – Confucious
"How do you spell 'love'? – Piglet "You don't spell it, you feel it." – Pooh
"Whenever you feel lonely and need a little loving from home, just press your hand to your cheek and think, 'Mommy loves you. Mommy loves you."- The Kissing Hand by Audry Penn
"Always remember, you are braver than you believe, stronger than you seem, smarter than you think, and loved more than you know." – Pooh
"The giving of love is an education in itself." – Eleanor Roosevelt
"The supreme happiness of life consists in the conviction that one is loved." – Victor Hugo
"I have decided to stick with love. Hate is too great a burden to bear." – Martin Luther King, Jr.
"The more one judges, the less one loves." – Honoré de Balzac
"Love yourself first and everything else falls into line. You really have to love yourself to get anything done in this world." – Lucille Ball
"Life without love is like a tree without blossoms or fruit." – Khalil Gibran
"There is only one happiness in this life, to love and be loved." – George Sand
Skyrocket your kids' self-esteem with the above inspiring quotes for kids. With just the right upliftment, your kids can achieve so much and sail through life like rockstars!