As going out and participating in outdoor activities have been minimal in the last year due to the pandemic, kids have become more dependent on the screen. So to take away their screen time, indoor activities for kids can be a savior for your kids that can entertain them and spark creativity simultaneously.
Do your kids spend most of their time playing video games or lazing around the house?
Some studies have even found that increased screen time and limited outdoor activities have surged myopia and many other health problems. Read on to know about the easy indoor kids' activities that you can organize by putting in minimal effort. So, let's have some indoor fun!
Indoor Activities for Kids that are Creative & Entertaining
It is pretty easy to host an indoor play party for your kids to keep them entertained and engaged without digital screens. Here are the quickest indoor kids activities that you can plan!
SplashLearn: Most Comprehensive Learning Program for PreK-5

SplashLearn inspires lifelong curiosity with its game-based PreK-5 learning program loved by over 40 million children. With over 4,000 fun games and activities, it's the perfect balance of learning and play for your little one.
Try for free
Bake and Decorate – Indoor Fun for Kids
You can use indoor playtime to pass on your baking skills to your little ones. Whipped cream, colorful sprinkles, and yummy cookie dough can definitely entice your kids' interest.
You can organize a small bake and decoration competition to make this indoor activity more fun for your kids. Divide your kids into two teams and let them bake and decorate delicious treats while you can play the role of a judge. Also, announce a small reward to make the competition a bit competitive.
Also read: Enjoyable kids activities for a whoopee time!
Indoor Camping
Do your kids miss camping under the stars? Then, you can bring all outdoor camping fun inside for your kiddos. This indoor activity for kids requires a bit of work, but it will entertain your kids to no end.
Material Required: Tents, sleeping bags, glow star stickers, and lots of snacks.
How to Plan Indoor Camping
Step 1. Create some space in your living room. Push sofas to the walls, place the coffee table and other living room furniture somewhere else.
Step 2. Now put a tent and sleeping bags in your living room.
Step 3. Turn off all lights and stick glowing star stickers on your roof for an outdoorsy feel.
Step 4. Now you can invite over your kid's friends or keep it only a family indoor camping night with loads of yummy snacks.
Tissue Box Monster
If you want to stimulate the creative senses of your kids, create a craft area in your home to do cute DIY projects. The tissue box monster is an indulging indoor fun for kids as they learn to make the best from the waste!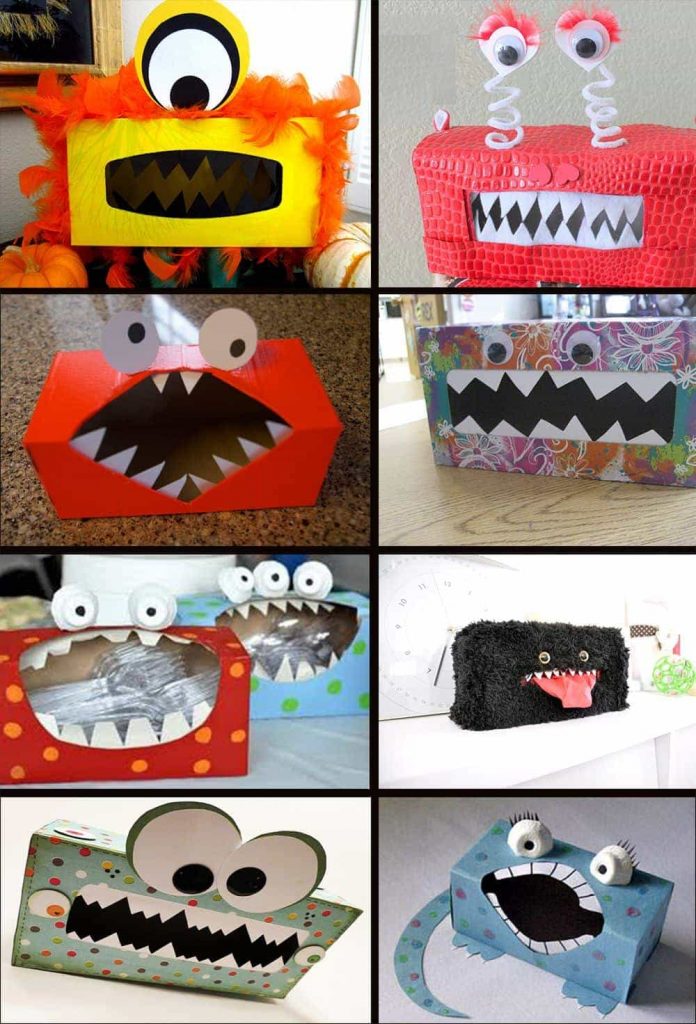 Material Required: Tissue box, acrylic colors, craft knives, googly eyes, a glue stick, pom-poms, and a popsicle stick.
How to Make a Tissue Box Monster
Step 1. Take an empty tissue box and remove its all internal lining.
Step 2. First, use white acrylic color to paint the box and coat your favorite color over it.
Step 3. Draw a mouth shape around the tissue box's opening and cut it out using a craft knife.
Step 4. Stick googly eyes on the popsicle stick and glue to the box.
Step 5. Let your kid use his or her creativity to add more character to the monster using pom-poms, googly eyes, sharp paper teeth, and other elements.
Drawing on a Giant Paper
This one is the best indoor activity for toddlers, especially if you don't want your little fella to turn your walls into the canvas. Having a big paper piece in your home will keep your walls, furniture, and rugs clean while entertaining your kids.
Instead of your rugs, place big paper sheets on the floor. Now hand over washable sketch pens to your kids and let them have a blast. Don't worry about the mess they made because washable sketch pen's ink stains are easy to remove with a wet towel.
Tape Shape Game
Tape shape game is a fun and educational indoor play for kids. You can teach different shapes like geometric patterns, animals, birds, etc.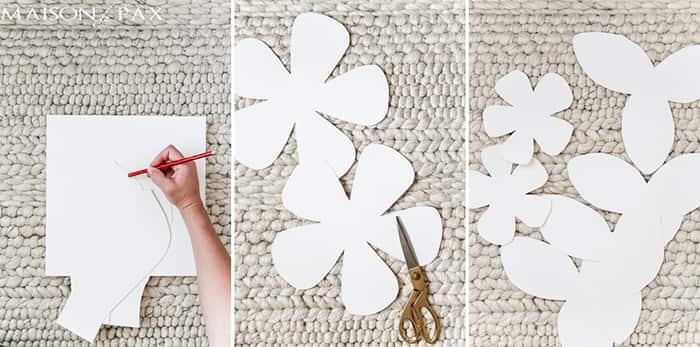 Material Required: Printed out different shapes, and tape.
How to Play the Tape Shape Game
Step 1. Cut out different shapes from the printouts and tape them to the floor all over your home.
Step 2. Now give commands to your kid like 'run over to the red rectangle,' 'stand on the yellow bear,' and so on.
Jigsaw Puzzle Hunt
Jigsaw puzzles are the best way to tease your kid's brains and keep them engaged. The jigsaw puzzle hunt game will exercise your kids' mental and physical muscles without stepping a foot out of your home.
Mix up 2-3 jigsaw puzzles and hide their pieces all-around your home. Set the timer on and ask your entire family to hunt for the jigsaw puzzle pieces. The person who creates the puzzle picture fastest will win the game.
Makeover Party
If you want to plan an indoor play party for your little princess, nothing more than doing a makeover will please her. You can get her a mini makeup kit or give permission to use your old makeup stuff. This indoor activity is a perfect opportunity to bond with your teenage daughters and learn what's new is happening in their life.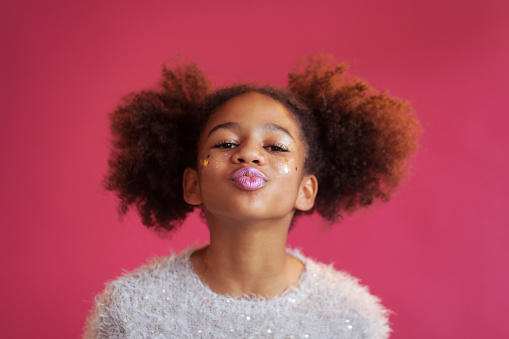 How to Plan a Makeover Party
You should lay all your old makeup items on your vanity table. Allow your little girl to do her magic makeover. You can also return the favor by putting makeup on your daughter's face or styling her hair. During all this makeup process, you can share laughter and create lots of new memories with your girls.

Do not forget to click some pictures!
Connect Dots to Dots
This is yet another educational and entertaining indoor activity for kids. With this simple activity, you can teach different colors and number counting game to your toddler.
Material Required: Washable sketch pens, crayons, paper, scissors, and a glue stick.
How to Play Connect Dots to Dots
Step 1. First of all, cut small circles from paper using a scissor.
Step 2. Next, color those circles with different sketch pens, or you can also put numbers on the circles.
Step 3. Now stick all the circles on a big piece of paper and let your kid connect dots of the same colors or numbers like 1 to 1, 2 to 2, etc.
Button Stamps
Do you have a huge collection of buttons? Then, you can use those buttons to create a fun indoor activity for your kids. Also, you can show off your button collection to your kids and motivate them to create their own collection.
Material Required: Different shapes of buttons, a thin cardboard sheet, and a glue stick.
How to Create Button Stamps
Step 1. Cut a square shape out of a cardboard sheet and roll it to form a cylindrical box. Next, cut out small circles from the cardboard to place on both sides of the cardboard cylinder.
Step 2. Stick different buttons to one side of the cylinders. Your kids can now dip buttons into acrylic paint and stamp their letters.
Mini Leafy Friends
You can help your kids create cute leafy friends for themselves. This is a very intruding indoor activity for kids, which includes outdoor involvement too. You simply have to take your kids to your backyard or the nearest park to collect some dry leaves. This activity will help better connect your children to nature.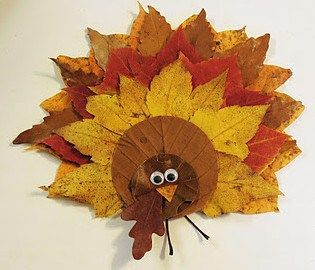 Material Required: Dry leaves and sketch markers.
How to Create Mini Leafy Friends
This is the simplest indoor creative activity. Once your kids collect different leaves, give them a sketch pen to draw faces on them, and their little leafy friends are ready to play with them.
Let's Make Home Fun with Indoor Play for Kids!
Indoor activities can be fun and entertaining. You simply have to use your creativity to create unique and fun indoor activities for your kids.
We have already shared the top 10 indoor fun activities for kids to reduce your workload. You can pick any of the mentioned activities or take inspiration from our suggestions to plan something different for your kids.
Explore more online educational resources and printable worksheets for kids that will aid in their learning experience.
Frequently Asked Questions (FAQs)
What are the best indoor kids activities near me?
The best indoor kids activities are those that can entertain and educate your kids. Indoor activities should stimulate your kids' creativity and give them the opportunity to learn new things.
What are the benefits of indoor activities for kids?
Improves eye-hand coordination 
Boosts creativity
Increases social skills
Develops imagination
Enhances physical fitness 
Why is creativity important for students?
Creativity drives a zeal to learn new things among students. When kids are engrossed in learning new things, they can perform better and grow in their lives. So, creativity is important for students to learn, develop cognitive skills and imagination.
What are the best indoor sports activities for kids?
Some of the best indoor sports activities for kids are – chess, carrom, ludo, table tennis, swimming, badminton, backyard basketball, etc.