Kids love playing with art supplies, crafts, and paint, as it allows them to express themselves creatively. Art is also a critical medium for kids to explore new ideas, concepts, and aesthetics. You can channel their need to express themselves with good ideas for a summer craft for preschool kids that can keep them stay engaged.
Your kids can also learn about organizing, meta-learning, and creativity through detailed summer craft ideas. They can explore different painting styles and enjoy an immersive art session without feeling rushed. You can also use some recyclable supplies at home and turn them into something fun by giving them an artistic twist.
Want to download some fun coloring pages for kids? Check out our free printable packs here.
7 Must-Do Summer Craft Ideas for Preschool Kids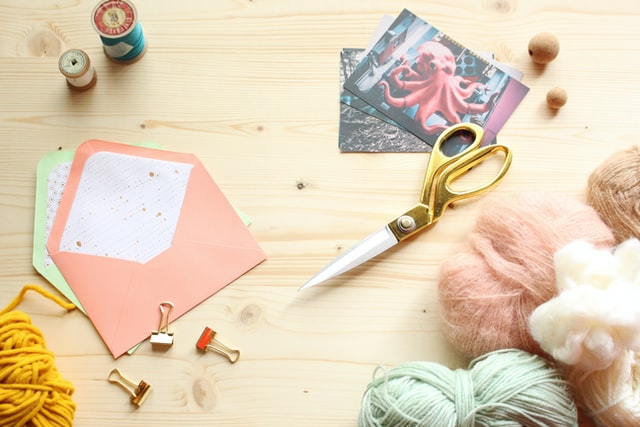 These summer craft ideas are perfect for kids who love hands-on with their material. It can also excite visual learners as they draw out various animals, objects, and emotions.
1. CD Redecoration
One of the best ways to upcycle old technology at home is to make something unique. You can bring out your old CDs, some buttons, chart paper, crayons, and googly eyes. You can make all types of cute animals and bugs from the combination of the shape of the CD and the versatility of the chart paper.
SplashLearn: Most Comprehensive Learning Program for PreK-5

SplashLearn inspires lifelong curiosity with its game-based PreK-5 learning program loved by over 40 million children. With over 4,000 fun games and activities, it's the perfect balance of learning and play for your little one.
Try for free
You can stick buttons on the CD and create cutouts of turtles, snails, and hamsters while giving them googly eyes. You can finish the design by adding a cute smile on the face of the animal while mesmerizing them with different shiny objects found around the house.
2. Boat on a Plate
You can make cute pirate boats with paper, ice-cream sticks, velvet, and glue. You can start by having your preschool kid color some sheets of paper black, blue, red, and green. The next step is to cut the pieces up into different shapes that can make up parts of the ship.
You can cut out a bowl shape from the blue-colored paper to represent the ocean and add a few lines of waves. You can also cut out the pirate flag from the black sheet of paper to stick onto the ice cream stick. You can make a rich and exciting story out of the craft activity and have your preschooler narrate along the way.
3. A Smiling Sun
This is an excellent summer preschool crafts idea involving designing the sun. You can start with a yellow sheet of paper and cut out a circle. You can add googly eyes to it to give it some personality and a happy smile with its tongue out.
The next step is to cut out long strips of sun rays made up of different colors. You can loop them to add a three-dimensional appearance to it and stick both ends to the back of the sun. You can add about twenty of these loops and have your sunshine positivity all through the house.
4. Painted Hot Air Balloon
You can craft a papier mâché style hot air balloon, with the base of the balloon engineered to be strong and stable. You can have your preschooler fill up a real balloon and add colors, frills, and extensions. Your little one can also add a few cutouts of people inside the balloon for added effect.
You can then cut out a flame-shaped piece from the cardboard and paint it yellow for a realistic look. The hot air balloon can be added to any room as a great mantle piece or an achievement décor for kids to keep in their rooms. Another way of designing hot air balloons is below.
5. Summer Themed Art Pieces
You can make a summer-themed preschool DIY craft scene with ice cream trucks, flowers, rainbows, and children playing outside. You can use green chart paper and cardboard as the scene's base, with rainbow-colored sheets folded above the lawn. You can also ask your preschooler to think of new things they'd like to see during summer.
You can paint the children playing and add cotton balls to represent basketballs and soccer balls and cut out cars and people from newspapers. You can extend their imagination with this summer craft for preschool kids, as it involves them hunting for the correct visual elements to add to their masterpiece.
6. Paper Plate Ice Creams
You can color paper plates to resemble ice-cream flavors and stack them on top of each other to make a double-scoop special. The cone can be made from folded chart paper, colored brown, and stripped with a paintbrush.
You can also make a sundae treat with different materials found around the house. A mix of red apple slices, bananas, cherries, and other representations can be made with colored paper, erasers, and other objects.
7. Cardboard Binoculars
You can make cardboard binoculars from old packaging sheets, newspapers, and chart paper. You can staple them together by rolling up the form to make two sides of the binoculars to hold them correctly. From here, adding colors, camouflage, and cases will help bring out the realism within the subject.
Your kids can also use this summer craft for preschool levels and have a great time spotting birds and finding new objects within their yard. You can make binoculars even more enjoyable by letting kids design them with different styles, such as unicorns, ice creams, butterflies, etc.
SplashLearn helps unlock the creative genius within every child, with animated games designed to help boost innovative thinking
SplashLearn makes learning fun with the right set of games and quizzes to spark creativity and engaged learning. You can teach kids about the wonders of counting, colors, and object recognition through song and dance. Our scientifically designed games empower kids to spend quality time on their smart devices to learn something new each day. With a judgment-free, highly structured course, it is the perfect support system for Pre-K kids that are homeschooled.
Click here to learn more by visiting.
Reach out to us at help@splashlearn.com
Frequently Asked Questions
What are good art activities?
Animal crafts, paper crafts, DIY activities, egg carton crafts, and solar system crafts are perfect for kids that want to create. These crafts also help children explore their sense of self-expression and aesthetic at a young age.
How do I make summer crafts for preschool fun?
You can make summer craft activities more engaging and inclusive with the right types of colors, paints, supplies, and props. Kids also enjoy group-based activities, so settling them into teams is another way to make activities more fun.
What are some great DIY activities for kids?
A. Kids enjoy DIY activities that involve hands-on effort. You can make stick men, fairy houses, nature bug holes, flower decorations, and other unique crafts that can involve them for hours.
How do I plan a preschool summer craft class?
The best approach is to always be stocked up on art supplies, especially those consumed faster than others. You can also add multimedia formats, such as fun learning games, animated characters, videos, and online classes.