Spring is here! It is bringing along all its bloom, sunshine, and happiness. So we need to be ready with some spring activities for preschoolers!
Spring is simply the best season. Kids are energized, the weather is warm, and nature is lushing. It is the perfect time to indulge your preschoolers in different activities and make them learn new things.
This guide is all about spring activities for preschoolers. You will learn all the fun and easy activities your class can enjoy this spring season. So, let's note down amazing spring activities for preschoolers.
Garden Spring Activities for Preschoolers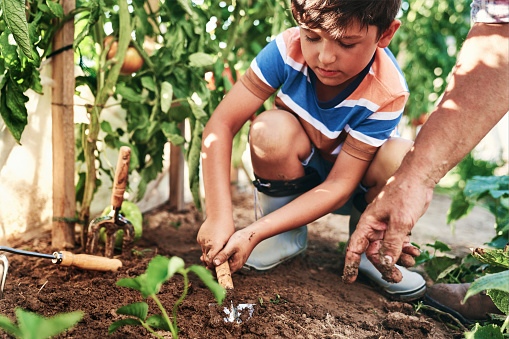 Do you want your preschoolers to learn new things and love the spring season? If so, take them outside and let them have some fun in your school garden. Here are some intriguing spring activities for preschoolers that you can organize in your school's blooming garden:
1. Plant Something That They Can Eat
You can set up a small vegetable garden inside your school with the help of your class. You can ask each student to bring a vegetable seed and sow it in the park. This way, you can take your class outside for half an hour every day so they can water and feed their plants. It will teach your preschoolers patience and appreciation for all vegetables.
2. Leaf Art
In this spring activity, you can introduce different types of leaves to your students. Take your class to the garden and ask them to draw a painting of any leaf present there. After that, request them to gather fun facts about the leaf they have drawn and share them with the entire class.
Related Reading: 

Best Indoor and Outdoor Team Building Activities for Kids
3. Garden Lunch
Spring is too lovely to have lunch indoors. Therefore, you can organize a garden lunch for your preschoolers. You can ask your students to gather mats, water bottles, and umbrellas to have lunch outdoors while appreciating nature. You can also onboard parents and request them to pack special spring dishes in their children's lunch boxes.
Pool Spring Activities for Preschoolers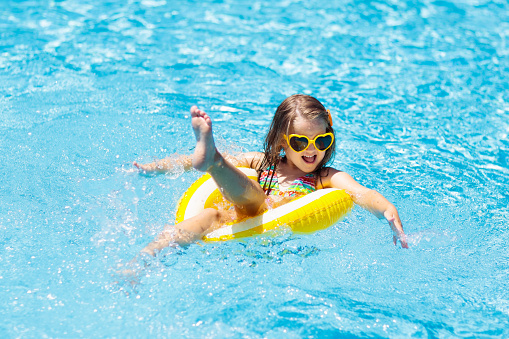 The best way to keep your preschoolers cool in scorching spring heat is by taking them to the pool. You can have some fun playing educational and entertaining games in the pool with your preschoolers, such as:
4. Count or Dunk
This is a fun pool activity that you can use to teach counting to your preschoolers. You can set up a kiddy pool in the school garden and ask your students to stand in the middle of the pool and count to 100. They have to dunk whenever they forget a letter and start counting again.
5. Pool Hunting
If you want to teach your preschoolers different marine species names, you can order small marine toys and put them in the pool. Then, you can send your students on a hunt to find different toys floating on the water. For example, you can ask them to find "Jellyfish," "John Dory," or "Octopus."
6. Ice Painting
This spring activity is going to create a lot of mess. Therefore, ask students to bring an extra pair of clothes whenever you organize this activity. So, put lots of dry ice in a pool and give water guns containing colorful water to your students. And let them splash color on ice and create a rainbow on ice. To make this game educational, you can ask your students to splash specific colors on the ice, like "Splash red color."
Art Spring Activities for Preschoolers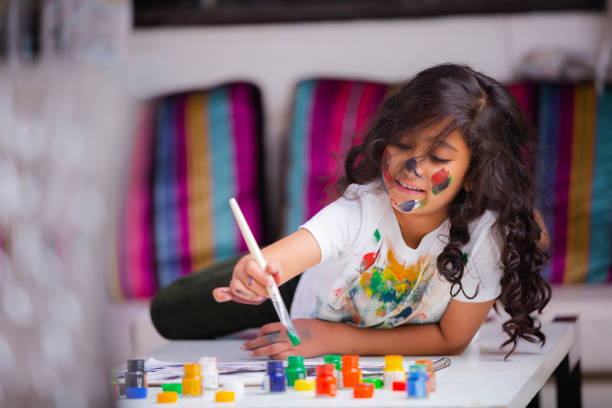 Related Reading: 

Creative Kindergarten Graduation Ideas for a Fun Party Day
There are many interesting art activities that you can organize for your preschoolers this season, such as:
7. Paint the Sidewalk
Painting on a piece of paper is too dull. This spring season, you can take your students outdoors and let them paint sidewalks around your school. You can give them those colorful chalks and let them draw whatever they want.
8. Popsicle Sunflowers
For this activity, you need colorful clay and waste popsicle sticks. Simply ask your students to make vibrant and cute sunflowers using clay and stick them to popsicle sticks. This way, your preschoolers can create a sunflower garden in the classroom.
9. Make a Pebble Friend
Take your class outside to gather different shapes and sizes of pebbles. After that, set up an art station in your class and request your students to paint rocks with smiling, goofing, or other expressions. This will teach your students how to identify different emotions.
Miscellaneous Spring Activities for Preschoolers
Spring is a vibrant, happening, and relaxing season. Therefore, you can use this season to teach different educational and social lessons to your students. Here are some innovative spring activities that you should try out in your class:
10. Visit Botanical Garden
Spring is a blooming season. Many different types of flowers and plants bloom during this season. Therefore, you can take your class to a local botanical garden to show and tell them facts about various flowers and plants. Your students will better remember different plant names and characteristics when they get a chance to see and touch them.
11. Spring Project
You can give a small spring project to stimulate responsibility among your students. For example, give them a flower pot to take care of for the whole season. This project will make your students learn responsibility and accountability. They will understand the responsibility of feeding and watering the plant to keep it alive.
12. Bird Watching
Just like plants, spring is also a favorite season of birds. Many migratory birds travel during the spring season to find their new home. This is an excellent opportunity to show different bird species to your students. You can either take your student to the zoo or the local garden where they can easily watch birds.
Related Reading: 

Best First Day of School Activities for Students
Let's Celebrate Spring!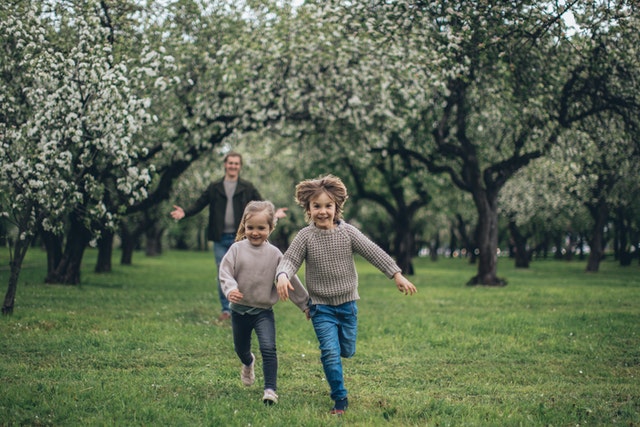 Spring is simply amazing. There is greenery everywhere, and the weather is pleasant to go outside and relax. Therefore, you should use the spring season in your favor to teach new values and lessons to your students.
However, we highly recommend that teachers take students outside during spring to have some fun in the garden, pool, or observe nature. You can start celebrating spring with 12 fun activities discussed in the post now!
Frequently Asked Questions
What should you teach preschoolers in spring?
Spring is the best time to teach preschoolers things like life cycles (plants, insects, birds, frogs, etc.), rainbows, needs of and caring for plants, gardening skills, etc. In short, you should use the spring season to teach all about nature and its different creations to your students.
How do you explain spring to a toddler?
You should tell your toddler that ice melts during the spring season, and nature starts to bloom. During this season, animals and plants also reproduce to create a new life cycle. The weather gets a little warmer, and in some parts of the world, heat waves also start in the spring.