Spring is here! It is bringing along all its bloom, sunshine, and happiness. Kids are energized, the weather is warm, and nature is lushing. It is the perfect time to indulge your preschoolers in different activities and introduce them to new learning experiences. So we need to be ready with some spring season activities for preschoolers!
This guide is all about spring activities for preschoolers. You will learn all the fun and easy activities your class can enjoy this spring season. So, let's note down amazing spring activities for preschoolers.
Here are more ideas to make this spring more fun and learning-oriented with worksheets for preschoolers.
10 Best Nature Spring Activities for Preschoolers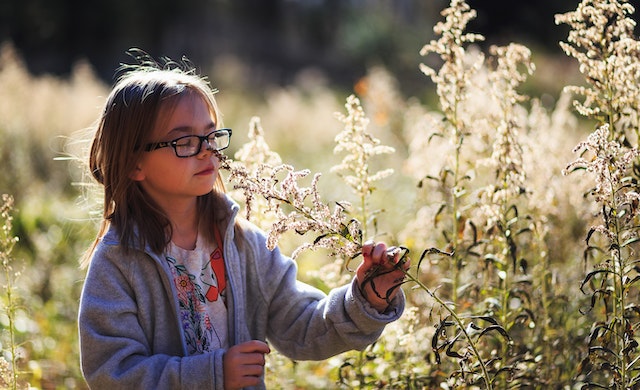 Little kids love being outside in nature. It helps them connect with the environment and brings a sense of exploration and energy. The top spring activities for preschoolers introduce that sense of connection with the wonders of nature while allowing your children to learn more about the natural world. You can also enhance their creative skills with the right spring art activities for preschoolers.
SplashLearn: Most Comprehensive Learning Program for PreK-5

SplashLearn inspires lifelong curiosity with its game-based PreK-5 learning program loved by over 40 million children. With over 4,000 fun games and activities, it's the perfect balance of learning and play for your little one.
Try for free
1. Going on a nature walk or a hike can be one of the most rewarding spring activities for preschoolers. It allows them to tap into new experiences and visually unique sights.
2. Make herb gardens as a meditative practice for your kids. You can plant some thyme, rosemary and other herbs in this spring activity. This can also teach them the value of patience and daily routines.
3. You can host a tea party in the wild, making it a spring theme for preschoolers. You can have rose tea, make an apricot pie and serve spring themed cupcakes to keep your preschooler engaged. This is a great spring activity for preschoolers that want to know more about the season's gifts.
4. You can take a photo walk through a trail of cherry blossoms. Your preschooler can point out the different trees and take creative shots of them through their own cameras.
5. Another amazing springtime activity for preschoolers is finding insects. Your little ones can go on a hunt to spot different types of insects across a park or yard.
6. A great spring activity for preschoolers is stick art. Your little ones can collect sticks, leaves and other natural elements, and make creative art by using them in different ways.
7. Your kids can make pinecone bird feeders that can be designed easily. You can take a walk outside in the grass and collect the best-looking pine cones available for your feeder.
8. One of the easiest spring activities for kids is collecting spring flowers. You can give a list of flowers to your preschooler and have them find them in different gardens and parks.
9. Your preschooler can also paint pots and plant seeds and saplings into them when they're done. They can choose a spring theme to make the flowerpots stand out and paint one for each type of plant.
10. Kids love animals, which is why one of the best spring activities for preschoolers is visiting a petting zoo. They can sing songs, feed the animals, and play with them for a more enriching connection with nature.
Related Reading: 

Best Spring Activities for Kids
10 Best Spring Math Activities for Preschool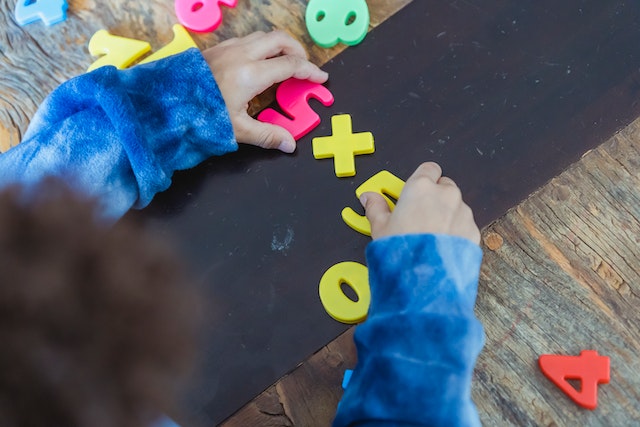 Some of the fun and easy spring activities for preschoolers involve math games and exercises. You can use math-based spring activities for preschoolers to educate your children while engaging them in different projects. These math-based spring ideas for preschoolers can be done relatively quickly as well.
1. One of the best spring math activities is to count the number of flowers that have fallen on the ground. You can encourage your preschooler to keep a journal of the numbers and types of flowers.
2. You can also teach multiplication to kids by asking them to estimate the number of trees blooming in a park. This can help them practice their quick math capabilities at a younger age.
3. You can infuse math into art by having your child draw ladybugs with different numbered legs. You can also introduce odd & even, skip counting, and multiples within this spring activity. These drawing ideas for kids can be a really fun activity.
4. You can draw a maze for a ladybug to follow and pass through. The paper maze can contain simple math questions for your child to practice their skills on. You can also make a life-size version of this if you have empty space available.
5. Your preschooler can paint numbers on garden rocks and perform addition and subtraction based on the colors painted. This is a great spring activity that is both creative and highly engaging.
6. You can introduce geometry by having your preschooler draw different animals using simple shapes. They can draw bees with ovals, rabbits with rectangles, and birds with triangles.
7. You can create a 3D number line using some wooden spoons and cupcake paper by adding slits in a long sheet of paper. You can help your preschooler learn the basics of counting using this spring math project.
8. One of the best spring activities for preschoolers is to get them started on math worksheets. Spring themed sheets can be immensely fun to work on, especially if your preschooler loves flowers, bees, birds, etc.
9. You can make a paper nest and add chicks with different numbers written in them. You can replace the chicks and have your child sum up the numbers on the chicks.
10. Counting beans is another amazing spring activity for preschoolers. You can create a sensory bin filled with beans of different colors and have your child practice their counting skills to a certain number.
Related Reading: 

Best Spring Crafts for Kids to Improve Their Skills
10 Best Sensory & Science Spring Activities for Preschoolers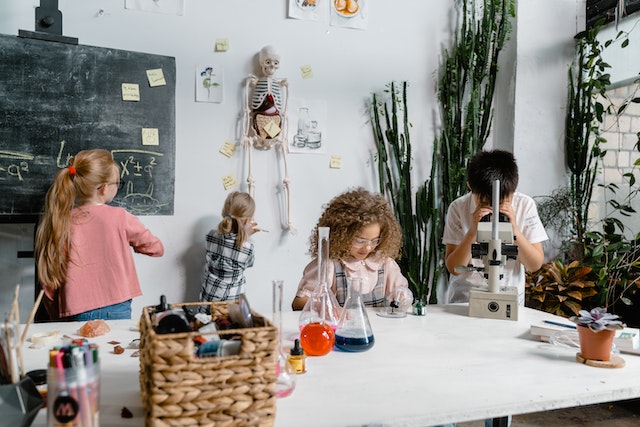 Spring for preschoolers is a unique time wherein there are a lot of changes happening all around them. The flowers are blooming, the birds are chirping, and the weather is perfect for walks and hikes. You can explore some of the best scientific and sensory spring ideas for preschoolers and help nurture their curiosity.
1. Showing transpiration is probably one of the most visually stunning science experiments that preschoolers can witness. You can add some white flowers in colored water and watch as the colored water enters through the stem into the petals.
2. You can create the lifecycle of a butterfly in a spring science activity for your child. This can include all the stages of the butterfly's lifespan.
3. You can pick up a science dissection kit and start cutting through some of the local flowers that bloom in the spring. You can cut out the different parts of the flower and have them laid out on some graphical paper. Even science kits can be entertaining for preschoolers.
4. You can make the colors of the rainbow erupt inside a bin using soda, vinegar, and colored food dyes. The combination will allow the colors to bubble out and mix into each other, creating the perfect rainbow.
5. A great spring science activity for younger kids is germination. You can collect seeds of different types, plant them, and track their growth in a scientific way. You can tape the different plants to journal them.
6. You can make a unique sensory spring project by constructing paper based Easter eggs. Preschoolers can color them, add glitter, and decorate them any way they choose. They can also interact with it in multiple ways.
7. The perfect spring sensory project involves recreating a thunder shower with some shaving cream, water, and blue dye. Your preschooler can also add some rice inside a small container to recreate the sounds of raindrops.
8. You can track the precipitation in the air by holding a Ziploc bag to check the water cycle. This is a great spring science activity for kids as it teaches them about the world of experimentation.
9. An excellent sensory preschooler spring project is a flower bottle. You can collect beautiful flowers with your preschooler and preserve them in plastic bottles.
10. Another interesting spring activity for kids is to recreate the lifecycle of a plant. You can split a paper plate into four equal sections while showing the different seasons and their role in the growth of a plant.
Related Reading: 

Funny Spring Jokes for Kids
10 Best Literacy Spring Activities for Preschoolers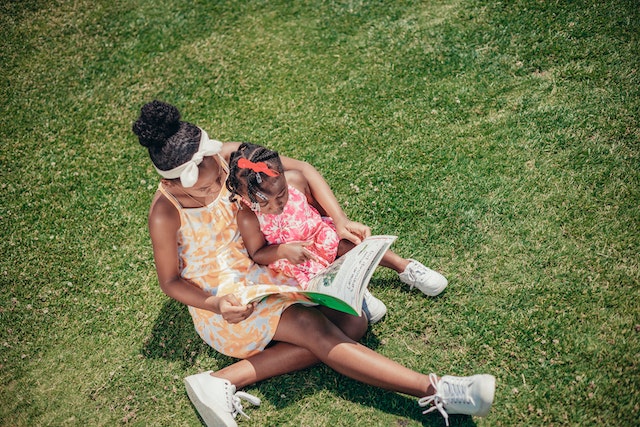 Your kids can improve their reading skills with the right literacy activities. The best spring activities for preschooler kids include reading, writing, reciting poetry, and improving comprehension through fun exercises. The best springtime activities for preschoolers can help your kids improve their ability in grasping more complex reading concepts.
1. You can print out some spring themed worksheets and reading cards to help your kid improve their abilities. Spring themed worksheets can be a great way to keep your kids productive through the season.
2. You can make a reading rainbow by having your child's name written out on a rainbow with different colors. You can make one for every family member and hang it up on a wall. This can introduce a sense of pride and joy within a creative venture.
3. Your kid can make word bands by threading letters together to form a word. They can create different words and go for more complex words when they can. They can also make bands for spring, celebrating the different emotions they experience.
4. You can paint some letters on garden rocks and have your preschooler make words out of the jumbled pile of rocks. They can write down the words that they find by searching through the different rocks.
5. Your preschooler can focus on their writing skills by working on tracing worksheets. These spring themed writing sheets are great for preschoolers to practice their alphabets. They can also practice more advanced words with new worksheets.
6. You can add some food coloring to pasta pieces and have your little one spell out different words. These words can be multi-syllable depending on the comprehension capabilities of your child. You can also have your kids paint in the color of the pasta pieces.
7. You can make a sheet of "What do I see?" questions with pictures as clues. Your kids can color in the picture to determine what they see. These can be spring themed, in which case they would see flowers, birds, bees, etc.
8. One of the best ways to improve literacy is to read your children some spring themed books. You can pick out the best ones available that include poetry, stories, narratives, etc.
9. You can help your child practice their spelling by getting some spring themed magnetic letters. You can have them spell out different words that are derived from spring themes.
10. You can have your preschooler write labels that represent different spring elements and have them paste it on different things around the house. They can add labels for flowers, birds, apricots, raindrops, and other things.
3 Best Garden Spring Activities for Preschoolers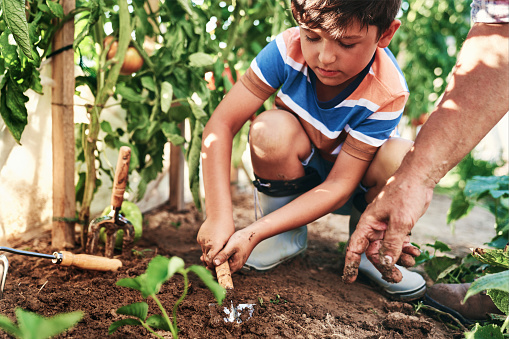 Do you want your preschoolers to learn new things and love the spring season? If so, let's make gardening fun for kids. Here are some intriguing spring activities for preschoolers that you can organize in your school's blooming garden:
1. Plant and Nurture Something That They Can Eat
You can set up a small vegetable garden inside your school with the help of your class. You can ask each student to bring a vegetable seed and sow it in the garden. This way, you can take your class outside for half an hour every day so they can water and feed their plants. It will teach your preschoolers not only patience and appreciation for plant life, but also the life skill of growing their own food that they can eat.
2. Leaf Art
In this spring activity, you can introduce different types of leaves to your students. Take your class to the garden and provide them with drawing ideas to paint any leaf present there. After that, request them to gather fun facts about the leaf they have drawn and share them with the entire class.
3. Garden Lunch
Spring is too lovely to have lunch outdoors. Therefore, you can organize a garden lunch for your preschoolers. You can ask your students to gather mats, water bottles, and umbrellas to have lunch outdoors while appreciating nature. You can also onboard parents and request them to pack healthy lunches for their kids.
Related Reading: 

Best Indoor and Outdoor Team Building Activities for Kids
3 Pool Spring Activities for Preschoolers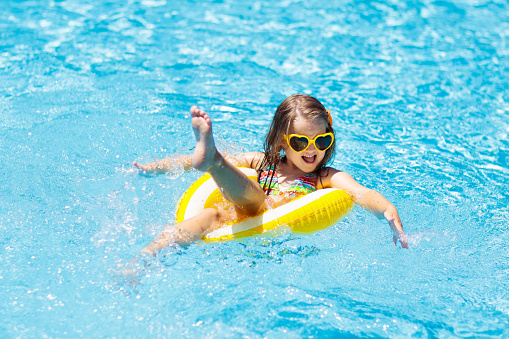 The best way to keep your preschoolers cool in scorching spring heat is by taking them to the pool. You can have some fun playing entertaining and educational games in the pool with your preschoolers, such as:
1. Count or Dunk
This is a fun pool activity that you can use to teach counting to your preschoolers. You can set up a kiddy pool in the school garden and ask your students to stand in the middle of the pool and count to 100. They have to dunk whenever they forget a letter and start counting again.
2. Pool Hunting
If you want to teach your preschoolers different marine species names, you can order small marine toys and put them in the pool. Then, you can send your students on a hunt to find different toys floating on the water. For example, you can ask them to find "Jellyfish," "John Dory," or "Octopus."
3. Ice Painting
This spring activity is going to create a lot of mess. Therefore, ask students to bring an extra pair of clothes whenever you organize this activity. So, put lots of dry ice in a pool and give water guns containing colorful water to your students. And let them splash color on ice and create a rainbow on ice. To make this game educational, you can ask your students to splash specific colors on the ice, like "Splash red color."
Related Reading: 

Best Running Games For Kids
3 Best Art Spring Activities for Preschoolers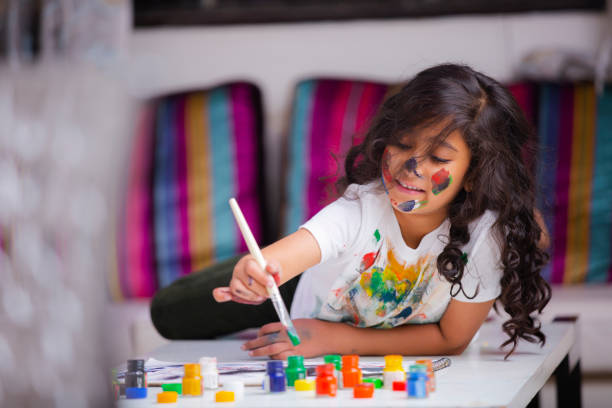 There are many interesting art activities that you can organize for your preschoolers this season, such as:
1. Paint the Sidewalk
Painting on a piece of paper is too dull. This spring season, you can take your students outdoors and let them paint sidewalks around your school. You can give them those colorful chalks and let them draw whatever they want.
2. Popsicle Sunflowers
For this activity, you need colorful clay and waste popsicle sticks. Simply ask your students to make vibrant and cute sunflowers using clay and stick them to popsicle sticks. This way, your preschoolers can create a sunflower garden in the classroom.
3. Make a Pebble Friend
Take your class outside to gather different shapes and sizes of pebbles. After that, set up an art station in your class and request your students to paint rocks with smiling, goofing, or other expressions. This will teach your students how to identify different emotions.
Related Reading: 

Creative Kindergarten Graduation Ideas for a Fun Party Day
Miscellaneous Spring Activities for Preschoolers
Spring is a vibrant, happening, and relaxing season. Therefore, you can use this season to teach different educational and social lessons to your students. Here are some innovative spring activities that you should try out in your class:
1. Visit Botanical Garden
Spring is a blooming season. Many different types of flowers and plants bloom during this season. Therefore, you can take your class to a local botanical garden to show and tell them facts about various flowers and plants. Your students will better remember different plant names and characteristics when they get a chance to see and touch them.
2. Spring Project
You can give a small spring project to stimulate responsibility among your students. For example, give them a flower pot to take care of for the whole season. This project will make your students learn responsibility and accountability. They will understand the responsibility of feeding and watering the plant to keep it alive.
3. Bird Watching
Just like plants, spring is also a favorite season of birds. Many migratory birds travel during the spring season to find their new home. This is an excellent opportunity to show different bird species to your students. You can either take your student to the zoo or the local garden where they can easily watch birds.
Related Reading: 

Best First Day of School Activities for Students
Let's Celebrate Spring!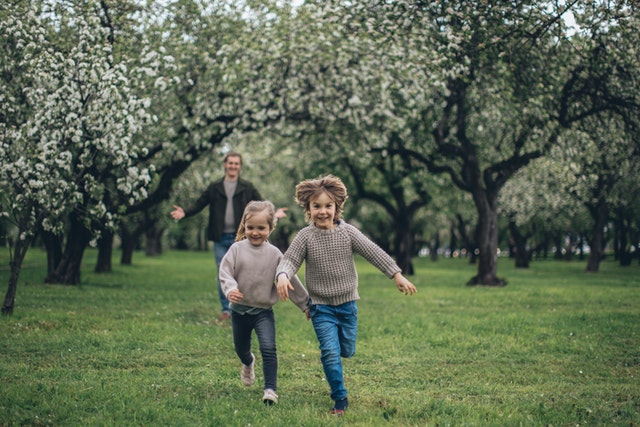 Spring is simply amazing. There is greenery everywhere, and the weather is pleasant to go outside to play and relax. Therefore, you should use the spring season in your favor to teach new values and lessons to your students.
However, we highly recommend that teachers take students outside during spring to enjoy in the garden or pool, or to observe nature. You can start celebrating spring with fun activities discussed above!
We are bringing you more online educational resources to get your kids practice effortlessly!
Frequently Asked Questions (FAQs)
What should you teach preschoolers in spring?
Spring is the best time to teach preschoolers things like life cycles (plants, insects, birds, frogs, etc.), rainbows, needs of and caring for plants, gardening skills, etc. In short, you should use the spring season to teach all about nature and its different creations to your students.
How do you explain spring to a toddler?
You should tell your toddler that ice melts during the spring season, and nature starts to bloom. During this season, animals and plants also reproduce to create a new life cycle. The weather gets a little warmer, and in some parts of the world, heat waves also start in the spring.
How do I make my child more excited about spring activities?
You can boost participation by incorporating different types of activities in one session. This will help your kids remain engaged throughout the session.
When can I start spring activities for my preschooler?
You can start activities immediately if you have the necessary supplies ready with you.
What skills will improve as a result of spring activities for preschool kids?
You can improve their reading, writing, math, and fine motor skills significantly.