Are you teaching preschoolers? If so, you have a massive responsibility on your shoulders. You are responsible for providing all the basic pre-skills to your students like reading, writing, math, science, etc.
You are responsible for setting a strong academic and intellectual foundation for your students. So, it is not easy to teach preschoolers, especially in this digital learning environment.
Therefore, you should use all the available tools and resources for teaching preschoolers. This article is a small step to assist preschoolers with helpful teaching tips and tools.
Quick Tips for Teaching Preschoolers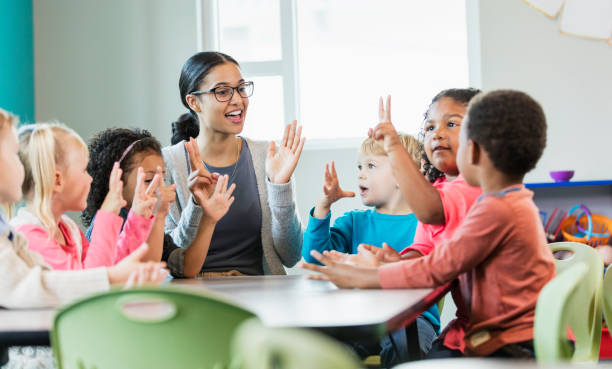 You can expect urgent bathroom breaks and lots of tantrums and tears when teaching preschoolers. Teaching preschoolers is not less chaotic than an animal safari ride. Thus, with an abundance of patience, you need some solid strategies to set up your preschool classroom, such as:
1. Organize Your Classroom
Preschoolers are messy. So, your first challenge is to organize your preschoolers and set them in a proper routine. To do so, you can start by organizing your classroom. First, you should set up different stations in your class like art stations, reading, writing, etc.
This will help you teach your students how to behave in certain areas. For example, you can set up a different play and sleep area. This way, your students will know that they have to rest when in the sleep zone. They will come in a routine and learn to organize their stuff.
2. Understand Your Students and Their Parents
There is no manual book to teach preschoolers. That's because every child is different and special. You cannot use the same teaching methods and styles to prepare all your students. Therefore, you should first try to understand every student's needs, intellectual level, and special needs before teaching them.
Parents are the most important people in a preschooler's life. Parents' behavior and ideology help build a preschooler's characteristics. Thereby, you should make efforts to interact with parents and guide them to create a better developing environment for their children.
3. Provide Them with Emotional Outlets
Preschoolers are still learning to express their emotions. They don't know how to react when sad, angry, or happy. It is one of your essential responsibilities while teaching preschoolers to provide them with adequate outlets to express their emotions.
Preschool art activities can help you teach your students how to express their emotions better. Activities like drawing, singing, dancing, and others will provide an excellent opportunity for preschoolers to express their emotions.
4. Adopt a Growth Mindset
Never hesitate to experiment in your classroom. You should try different learning methods and processes to create an interactive environment in your classroom. Without worrying about failure, develop a progressive mindset to learn something from every failed or successful classroom experiment.
5. Initiate Stimulating Conversations
Preschool teachers play a critical role in developing speech and language skills. Engaging children in full conversation at an early age is important for their communication skills.
Therefore, you should interact with your preschoolers as often as possible. You can ask stimulating questions to motivate your students to speak more. For example, you can ask questions like "what have you brought for lunch today" or "how was your weekend."
6. Practice Dialogic Reading
Dialogic reading is a great strategy to improve reading skills, interaction, and interest in books. For example, you can make your class sit in a circle and ask students to read a phrase from their favorite storybook. This will make your students read aloud and improve their pronunciation. They even learn to speak in front of a crowd without feeling nervous.
Best Classrooms Tools for Teaching Preschoolers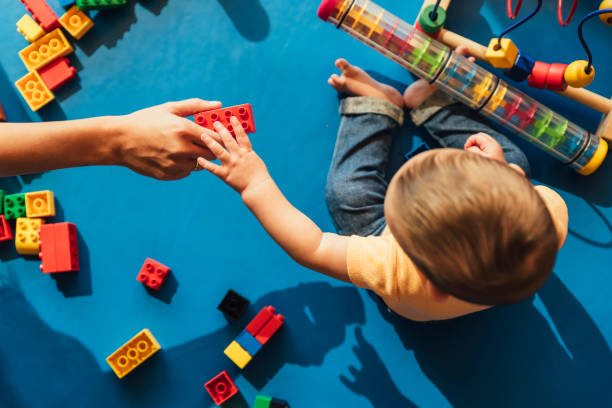 To build an engaging classroom for preschoolers, you need to equip your classroom with some stimulating toys and tools, such as:
1. Softer Ruby Cubes
Ruby cubes are simple tools that can teach multiple lessons to preschoolers, like–identifying colors, strengthening motor skills, and improving hand and eye coordination. Plus, it is a brain-teasing game and fun to solve a Ruby cube challenge. First, however, ensure to get soft Ruby cubes as kids can throw and hurt each other with hard Ruby cubes.
2. Magnetic Alphabetics
Do you want to teach the alphabet to your students? Then, the magnetic alphabetic games are the perfect way to do it. You can put a magnetic board in your class and give colorful alphabetical blocks to them. Your students can stick different blocks to the board and learn the alphabet without much fuss.
3. Multicolor Pom-Poms
Pom-poms are the must-have accessory for teaching preschoolers. Pom-poms are soft and multicolor and can be used in many ways. You can put them in a jar, give children to play with, or throw them on the floor to make your students move around, picking pom poms.
4. Lots of Crayons
No preschool classroom is complete without crayons. You need to stock up a bundle of colorful crayons in your class because your students will lose them a lot. Also, don't show them all the crayon boxes at once. Let them learn how to organize their things if they want to use them again.
Best Digital Classrooms Tools for Teaching Preschoolers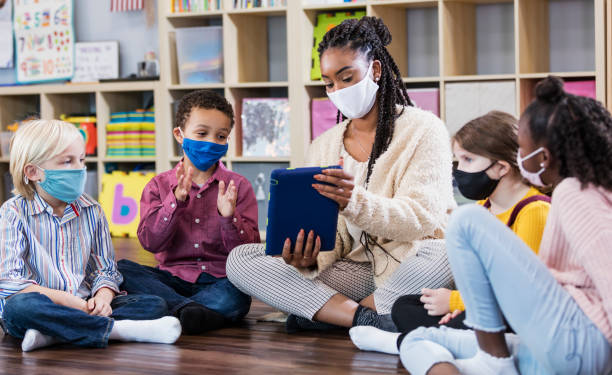 Setting up a digital classroom for preschoolers is not an easy task. It is impossible to keep preschoolers sitting in front of their mobile or desktop screen for more than two minutes. However, if you use the best digital classroom tools, you can seamlessly improve your students' attention span.
SplashLearn is a wonderful digital learning platform for preschoolers to learn with interactive games. It is a free tool that teachers and parents can download on their mobiles or use directly from the web. In addition, teachers can find many great preschool curriculums to make digital learning accessible and impactful.
ClassDojo is a tool to monitor the behavior of your preschool students. The application allows you to send real-time notifications to your students for the good behavior or grades that they have received in the class. In addition, teachers can instantly provide feedback to parents and students with this simple tool.
eduClipper allows you to create digital resource books for your students and parents. Teachers can link all the different materials that they find online to help their students and share with them through this tool.
Parting Thoughts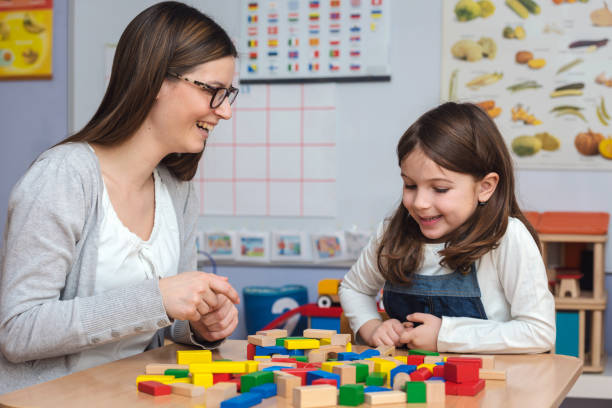 Teaching preschoolers is not a child's play. You need patience, strength and a calm personality to deal with a class full of toddlers all day long. But, it is also satisfying to know that a preschooler's future depends upon you. Your teaching and valuable lessons will help your students throughout their life.
So, gather all the preschool classroom tools and strategies to build a better future for your nation.
Frequently Asked Questions
What is the first thing that you should teach to preschoolers?
On priority, teachers should start developing communication, understanding, and empathetic skills among preschoolers. After that, teach them how to read words, spell them and use their imagination to draw different things on a piece of paper.
What are the critical responsibilities of a preschool teacher?
Preschool teachers have to create a dynamic learning program that can stimulate different senses among students, including reading, writing, speaking, and more. In addition, the preschool teacher has the responsibility to build the overall character of a child.