Scavenger hunt for kids is fun, especially when carefully planned out with surprise elements and detailed maps. They can engage kids for hours and have them spend some much-needed time outside in the garden. Your little ones can also role-play as pirates, treasure hunters, and discoverers to immerse themselves in the activity.
You can make scavenger hunts even more impactful by introducing learning into the activity. Giving them puzzles based on math, science, and geography can be more challenging, enabling them to find the next clue. Kids can also be encouraged to ask for help if they are stuck in finding the correct answer to a hunt question.
Ideas For Super Fun Scavenger Hunt for Kids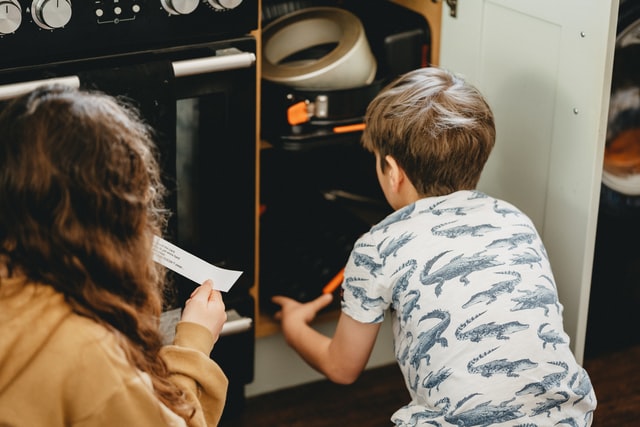 1. Five Senses Scavenger Hunt
The five senses identify clues based on touch, sight, hearing, smell, and taste. These hunts can be played outside and inside, with more engaging hints to excite kids. Clues could include – "Something you can touch but can't see (Air)," "What can you smell but can't hear (Fruit)," and "Something smooth and something red (tomato)."
SplashLearn: Most Comprehensive Learning Program for PreK-5

SplashLearn inspires lifelong curiosity with its game-based PreK-5 learning program loved by over 40 million children. With over 4,000 fun games and activities, it's the perfect balance of learning and play for your little one.
Try for free
2. Math-e-Magic Hunt for Kids
Kids that love Harry Potter, and all things magic-related, can have hours of fun playing in a magical world. You can create a mini fort and transform it into a magical school, giving the kids clues to find their magic wands. They can answer questions about the chemistry of potions and the geography of the planets and test their poetry skills with simple clues to craft an immersive story.
3. Space Exploration Scavenger Hunt
If your child wants to become an engineer or an astronaut, this hunt will make them go over the moon with joy. You can set up the home as a base station with the lawn as an unexplored planet. You can hide clues based on math questions, with the answers giving them the item they need. The end goal of all the things would be to build a solid spaceship to survive the conditions of outer space.
4. Spring Themed Scavenger Hunt
You can incorporate the elements of the spring season, such as birds, flowers, clouds, leaves, caterpillars, etc., into a fun-filled hunt activity. Clues can include – "Where can I see kids play, but the sun shines for hours? (Lawn)", and "Who chirps all day but stays quiet at night (Bird)." Kids can take their camera phones and click pictures of their answers.
5. Birthday Scavenger Hunt for Kids
The birthday-themed hunt revolves around the favorite things of the child. It is a great way to celebrate someone's birthday by making an activity out of their personality traits, favorite toys, favorite movies, etc. Clues can revolve around what they're good at and what they find interesting. By making the hunt about your child, you can make them have a truly memorable birthday.
Fun-Filled Scavenger Hunt Themes for Kids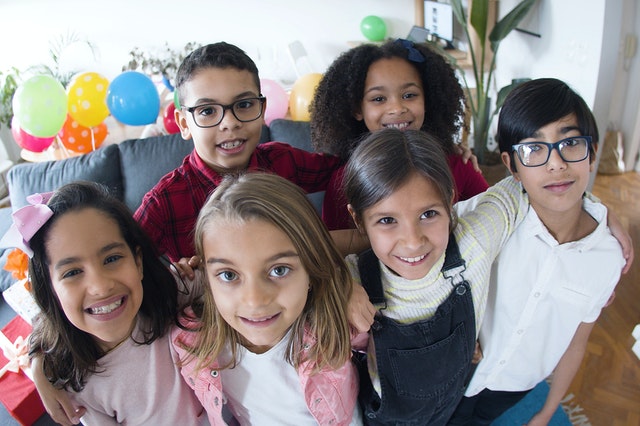 One of the essential aspects of scavenger hunts is to embed a fun theme. A fun-filled theme makes the hunt more engaging, whether Mars exploration or traversing through the Amazon Forests. Here are some of the top themes that you can plan your scavenger hunt around –
Related Reading: 

Types of Parenting Styles and Their Effects on the Child
1. The Things They Love
These scavenger hunts are made to develop confidence in presenting the things they love. You can design hunts to focus on questions such as their favorite toy, something that reminds them of mum, their favorite color, etc.
2. The Elements
A theme around the elements of science can be fun-filled and exciting for older kids. Hunts on Iron, Oxygen, Bases, etc., can stimulate their mind and focus the hunt on science.
3. Rhyming Theme
The scavenger hunt clues will revolve around rhyming words that will connect to form a larger story. This strengthens their sense of creativity, comprehension, and understanding of language constructs.
4. Virtual Scavenger Hunts
You can also plan virtual themed hunts with kids to hunt for items at their homes. These activities can also be pre-planned by giving printable worksheets, item lists, and gold stars.
5. Nature-Themed Hunts
Scavenger hunts that revolve around nature are some of the most fun and engaging ones that kids can partake in. Quests that ask kids to go outside and collect leaves, grass, bugs, or soil can help create a real connection with nature.
Make scavenger hunts educational and fun with SplashLearn's games and activities.
SplashLearn offers intuitive games and worksheets for kids from Pre-K to grade 5, strengthening their innate ability to master math and ELA. You can design scavenger hunts using hundreds of worksheets available, from counting objects to tracing animals. Access worksheets, educational games, and a rich library of math and ELA insights today with SplashLearn.
Parents can learn more by clicking here.
Want to know more about our platform? Send us an email here.
Frequently Asked Questions
What are some good scavenger hunt ideas?
There are several scavenger hunt ideas that you can opt for –
Nature-themed scavenger hunt where each participant finds the most colorful leaf, seed, or grass.
House zone hunts where clues are based on kitchen items, living room décor pieces, kids' room toys, etc.
Fill in the blank clues where the item to hunt for is the answer to a riddle that kids must solve.
Color hunts where kids must find items in the house that match a specific color, such as orange, maroon, magenta, etc.
What is a scavenger hunt?
A scavenger hunt is where teams or individuals hunt for specific items listed within a worksheet. They can be clue-based or direct items to scavenge for, which makes the activity more interesting and engaging.
How do you make a scavenger hunt?
You need to determine the right goal for the hunt, add the right theme, and introduce educational-based elements to make it more fun and challenging. Kids can be paired off as well to help expedite the activity.
How do you make clues for scavenger hunts?
The best approach is to make printable sheets, with all clues and example types within. It is ideal to make the clues as innovative and unique as possible to help kids find the most interesting items.