Summer is here, and kids are ready to go outside and spend hours under the sun. It can get challenging to plan activities for summer camp kids can enjoy, especially as a parent while making them fun and engaging.
You can maximize the time spent in summer camp activities through digital games, unique twists on classic activities, and innovative themes. Camps can be educational, fun, and fulfilling for kids when you structure them well.
20 Fantastic Summer Camp Kids Activities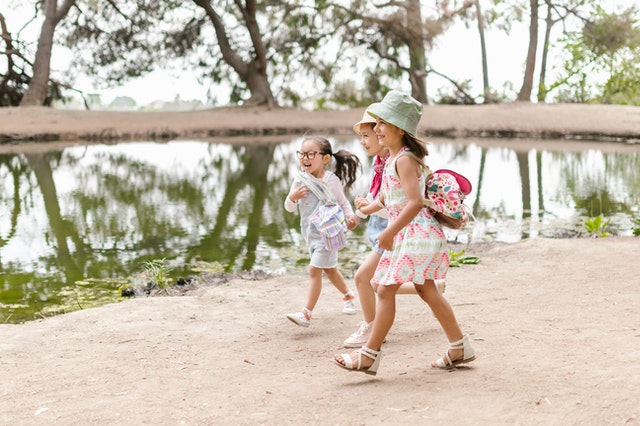 Let's check out the best summer camp activities for kids that you need to include this season.
1. Minute-To-Win-It games
These games focus on quick thinking and the ability to act within a short period. You can have math puzzles, language games, science quizzes, and other exciting activities incorporated into the game.
SplashLearn: Most Comprehensive Learning Program for PreK-5

SplashLearn inspires lifelong curiosity with its game-based PreK-5 learning program loved by over 40 million children. With over 4,000 fun games and activities, it's the perfect balance of learning and play for your little one.
Try for free
2. Scrapbooking
Kids can be encouraged to collect memorable items from around the camp area, both inside and outside, and add them to their journals. The memorable scrapbook can be made in the form of an experiential art piece, with kids learning how to preserve precious items.
3. Arts & Crafts
Kids can make unique paintings incorporating elements of nature. They can find leaves, pebbles, sticks, and other items to make their creations come alive.
Related Reading: 

Awesome Ideas for Summer Craft for Preschool Kids You Can Do Right Now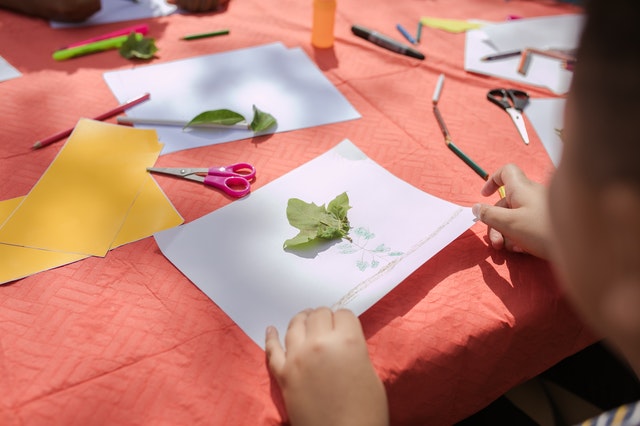 4. Scavenger Hunt in the Grass
Outdoor summer camp kids' activities are incomplete without some form of scavenger hunt. Making a summer camp-themed list of items to hunt for makes it more exciting and appealing for kids. You can also add math puzzles to make your list more challenging.
5. Indoor Digital Learning
Using online learning platforms, you can have kids play educational games around solving fractions, finding verbs, and filling in the blanks. These learning games are bundles of fun and can be designed to improve the application of textbook learning.
6. Outdoor X-O
You can make a giant tic-tac-toe board with some rope and some frisbees for kids to enjoy. You can have team members make strategies around where to place the X and the O if the kids playing can't see the entire frame.
7. Talent Show
Kids can put on a talent show for their friends at camp and display a range of abilities, including playing guitar, singing, dancing, and comedy. This is a great way to bring out innate creativity and social development while improving self-confidence and teamwork skills.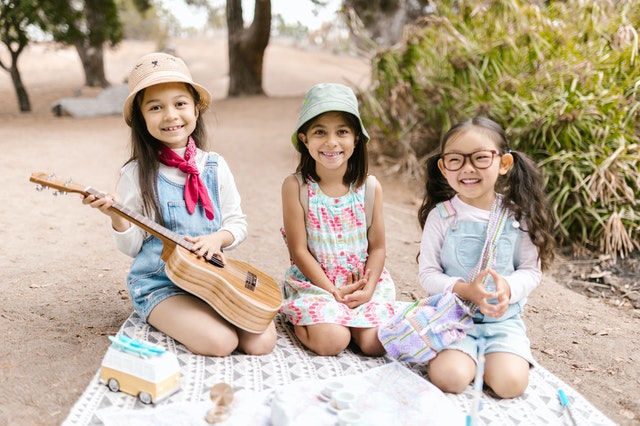 8. Photography Session
You can host a photography session, teaching kids about the basics of shooting in nature. They can learn about the art of framing, forming perspectives, and the right way to take pictures of nature. You can bring a professional camera or teach via 4K smartphones.
Related Reading: 

How to Make Kids Camping Experiences Fun and Enriching
9. Math Tug of War
This twist on a tug of war involves answering math questions and having a team member added or subtracted from either side. Teams get to pull in more members if they answer more questions correctly.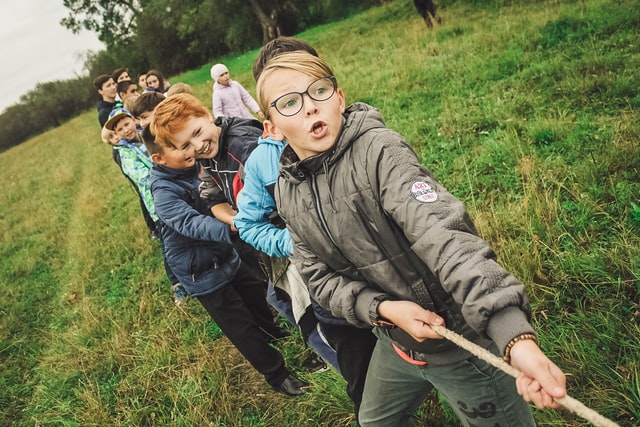 10. Book Reading Sessions
Books can be an immense source of inspiration for kids, making the outdoors the perfect environment to listen actively. You can read picture books, novels, and nonfiction works to engage kids in an open atmosphere.
11. Bird Watching and Nature Trails
If you can explore the nearby trails, bird watching and documenting sights can be a great summer activity. You can carry notebooks, pencils, binoculars, and other accessories to make the experience more attractive.
12. How Tall is That Tree?
This activity focuses on the power of estimation, the role of angles, and the impact of perspective. Using the tree's shadow, you can teach your kids to estimate the length of a tree with geometry concepts.
13. I Spy With a Twist
You can play I-Spy and have the clues answer math or science questions. Questions can be prepared in advance, with kids having to guess quiz-based questions that begin with intriguing math problems.
14. Camp Map
This summer camp kids' activity asks children to draw a map of the entire camp area. Through trial and error or by providing them with the proper techniques, they can create a map of the site and any trails walked through.
15. Rock Painting
Finding rocks that look like specific items and painting them to look like objects is a great summer camp kids' activity. Children can run around the yard or out in the garden to find stones that resemble a house, an ice-cream cone, and other interesting objects.
16. Ice Pops
Kids can make ice pops with water, food coloring, juice, and other interesting liquids, to make the most creative ice pops in camp. You can also prepare unique molds that kids can use to add liquids inside.
17. Outdoor Scrabble
This activity requires printing out giant letters and having teams play giant scrabble to form words on grass. The activity can strengthen your kids' abilities in forming words, pattern recognition, and collaborative play.
18. Spray Painting
Spray painting on chart paper, cardboard, T-shirts, and walls can be a fun and creative activity for kids to play. You can prepare a reward for the team with the most creative art piece.
19. Hold the Maze
You can have two rows of 10 kids holding strings that resemble lasers. Kids from the other teams must pass through these lasers to get to the other side.
20. Friendship Bracelets
This is a great activity to end the summer camp, as it involves hand-eye coordination and an eye for creativity and fashion. You can provide bracelet kits to kids and have them work in teams to make bands for everyone.
Tips for Making Summer Camp Kids Activities Exciting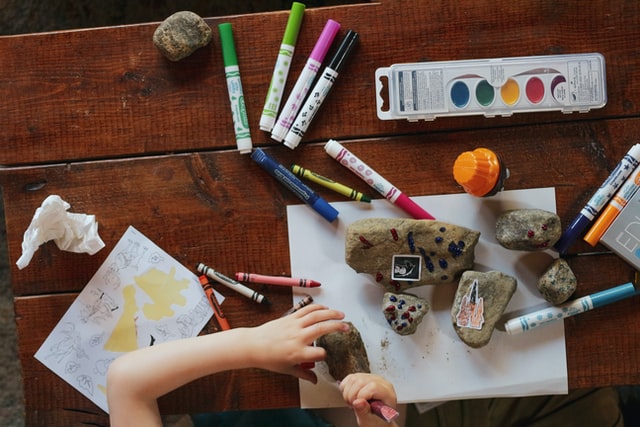 One of the most important things to remember is to make summer camp kids activities a fun and exciting experience. This ensures that children take away positive learnings while putting their best foot forward when participating.
1. Making Summer Camp Kids Activities Multisensory
A great way to make summer camp activities more exciting is to use props, multimedia games, online learning platforms, puppets, and toys, to make activities fun. Your kids can get excited about the best activities in the camp and form memories that will last them a lifetime.
2. Improving Participation Through Collaboration
Activities that ask kids to collaborate in the process actively will outperform passive one-to-many focused activities. Whether painting or playing tag, activities should be active and collaborative for kids to participate organically.
Related Reading: 

Best Summer Activities for Kids to Have A Blast This Summer
3. Incorporating Time Off & Self-Reflection Time
Summer camps are only effective when kids get to take away something transformational each year. Children can accomplish this with some self-reflective time with activities such as meditation, kids' yoga, mindfulness, etc.
Summer camp activities can be made educational and fun with SplashLearn!
You can incorporate indoor activities with the correct math and ELA games with animated characters, engaging stories, and interactive point-and-click adventures. Kids can balance outside and inside time with online learning platforms, such as SplashLearn, and enjoy enriching educational experiences for maximizing productivity.
Learn more about the platform here.
Send us an email here if you have any questions.
Frequently Asked Questions
What is the best age to go to summer camp?
If your kids are 6 and older and want to explore overnight camping and camp activities, then that is the right age for summer camp. Younger kids may also show affinity towards camp environments but may require special assistance.
What is the purpose of summer camp for kids?
The primary goal of summer camp is to provide a community learning experience that helps kids grow outside of scholastic influences. Camp should also be about collaboration, fun, and excitement to energize kids for the rest of the year.
What lessons do summer camps impart?
Summer camps teach kids about the importance of collaboration, intuitive learning, physical-mental connection, and trusting your camp squad.
What are the advantages of summer camps?
Summer camps provide unique experiences to kids, who can't learn these skills in traditional settings. By including activities throughout the day, summer camps can stimulate your child's mind and keep them engaged.