Kids' animated movies are not just a way to keep your child busy; movies with the proper storyline and message can even teach some valuable life lessons to your little person.
Many studies have shown that educational kids' animated movies help to teach a life-altering lesson. Plus, every child learns differently. Not everyone can process written information. Some children are auditory learners, i.e., they learn better when seeing and hearing.
In the past, there have not been many options available when it came to kids' animated movies. Sure, you had 101 Dalmatians, Pinocchio, Aladdin and some other Disney movies, but today, things are different. Animated movies for kids are aplenty, and they're available on so many online channels that it might even make you feel overwhelmed. Thus, to help parents find the best cartoon movies for kids to teach something valuable to their kids, we have curated twenty of the best kids' cartoon movie list.
So, start binging with your kiddos!
Related Reading: 

Educational Kids Shows to Watch
20 Best Animated Movies for Kids That Your Whole Family Can Enjoy Together
Kids' animated movies are a perfect way to spend quality time as a family. But you should not look only at the entertainment value while selecting the movie; you must also make sure that the movie has something meaningful to offer. A perfect animated movie can teach your kid a valuable lesson without even realizing it.
SplashLearn: Most Comprehensive Learning Program for PreK-5

SplashLearn inspires lifelong curiosity with its game-based PreK-5 learning program loved by over 40 million children. With over 4,000 fun games and activities, it's the perfect balance of learning and play for your little one.
Try for free
Here is a list of the best kids' cartoon movies that can teach a lesson to your kids and entertain your whole family:
1. Toy Story
Rating: G
Ages: 5+
Stream On: Disney +
Lessons: Friendship, bonding, and jealousy are bad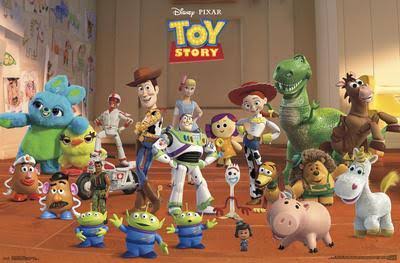 It is a classic kids' animated movie released in 1995. It is a story of a cowboy doll and other familiar toys that will make your child learn about friendship and jealousy. The movie is about a toy named Woody and how his jealousy of the new toy—Buzz Lightyear—puts him in danger. So far, there are five movies in this series, so you're in for quite a treat if a marathon is what you're in the mood for.
2. Ratatouille
Rating: G
Ages: 6+
Streams On: Dinsey +
Lessons: Never stop chasing your dreams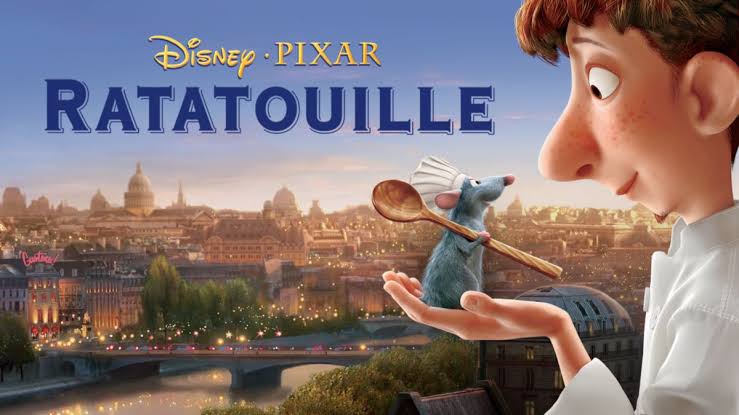 A rat that can cook! Could there be a stranger premise for a movie? Well, strange or not, this heartwarming story is about Remy's dream to become a world-class French chef. Despite being a rat and his family's disapproval, Remy finds a way to achieve his dreams with the help of an unlikely friend who works at his idol's famous restaurant. The Paris culinary world is turned upside down in this fun and beautiful animated movie.
3. Coco
Rating: G
Ages: 7+
Streams On: Disney +
Lessons: Family bond and love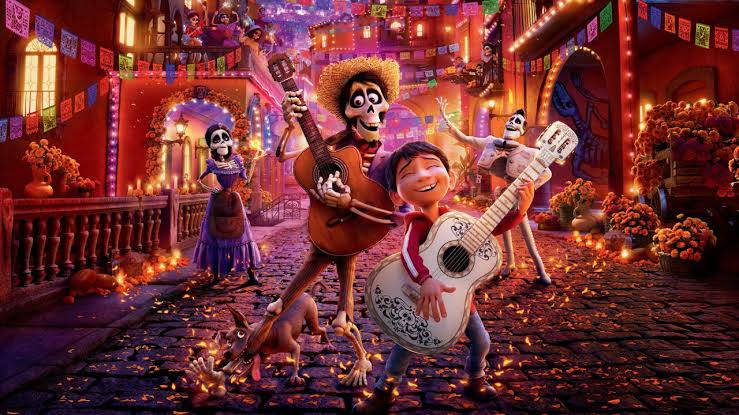 Miguel is an aspiring musician, but his family banned him from playing music. Nevertheless, Miguel is desperate to show off his talent. Thus, when mysterious events take him to the beautiful and vibrant Land of the Dead, he meets Hector, a charming trickster. And the two of them embark on an epic trip to discover the truth about Miguel's family history.
4. The Little Prince
Rating: G
Ages: 6+
Streams On: Netflix
Lessons: Love, friendship, and loneliness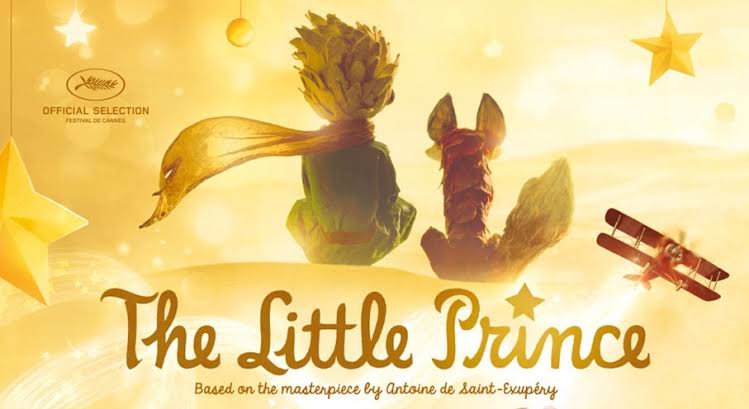 This cartoon movie is an adaptation of Antoine de Saint-Exupéry's iconic masterpiece. The story is about a young prince who travels across planets. Themes of loneliness, companionship, love, and loss make this one a charming movie.
5. Song of the Sea
Rating: PG
Ages: 5+
Streams On: IMDB
Lessons: Brother and sister bond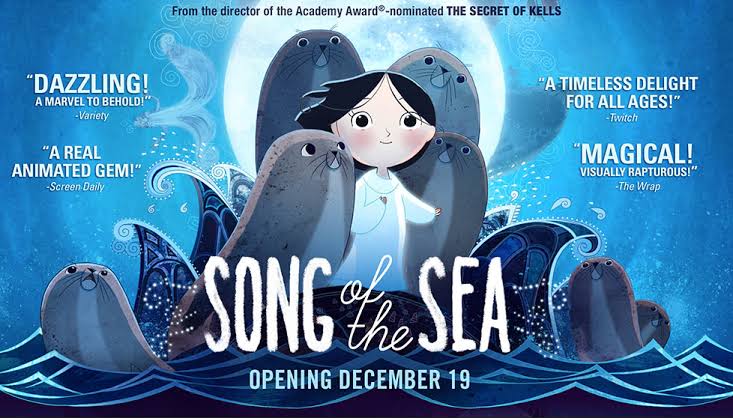 Saoirse is a young girl who is the last of the selkies—a woman who transforms from a seal into people in Irish and Scottish legends. She flees her grandmother's house along with her brother to the sea and frees fairy creatures imprisoned in the modern world.
6. Finding Nemo
Rating: G
Ages: 6+
Streams On: Disney +
Lessons: Friendship and parental love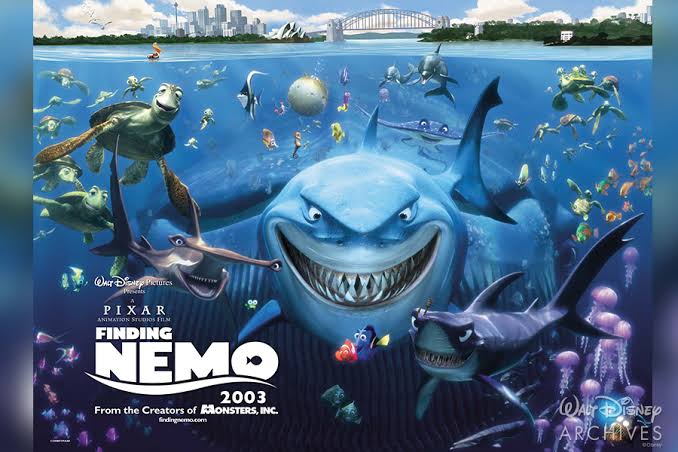 This movie can make your kid laugh and understand the depth of your love for them. This is a touching story of an overprotective clownfish, Marlin, and his search for his kidnapped son, Nemo. The adventure will keep the kids interested, and the father–son bond will tug at your heartstrings.
7. The Boss Baby
Rating: G
Ages: 6+
Streams On: Amazon Prime
Lessons: Sibling bond, unity, and togetherness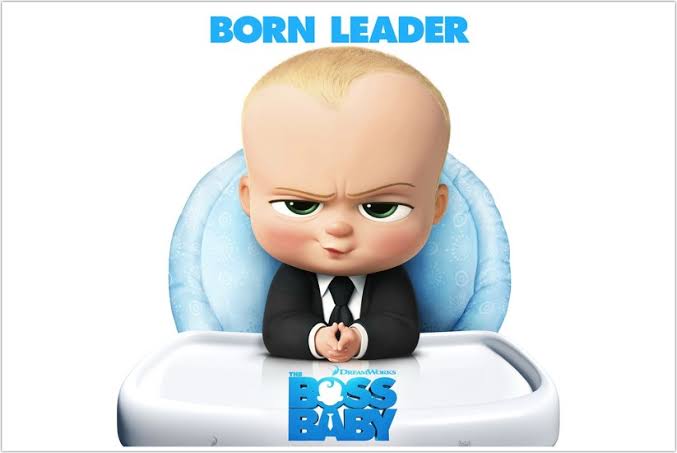 It is the classic sibling tale to which every kid can relate. Tim Templeton had a perfect life, receiving all the love and affection from his caring parents for the past seven years. However, Tim gradually realizes that the cute newcomer has taken over the entire house, robbing him of his happiness. But, soon, Tim and the new boss in diapers will have to put their differences aside and work together against a sneaky scheme of Puppy Co.
8. The Angry Birds Movie
Rating: PG
Ages: 6+
Streams On: Netflix
Lessons: Friendship and compassion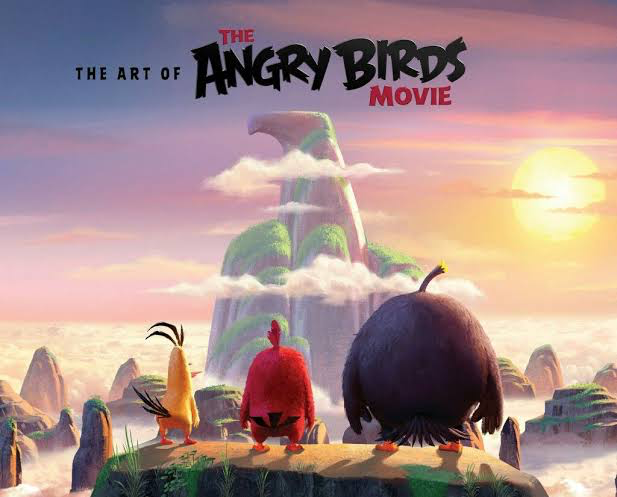 Does your kid love to play the Angry Birds game? Then this is the best kids' animated movie for them. This 3D animated comedy movie will finally reveal why the birds are always so angry. It is a fun and light-hearted film that your family can enjoy on the weekend.
9. Inside Out
Rating: PG
Age:s 7+
Streams On: IMDB
Lessons: How to express emotions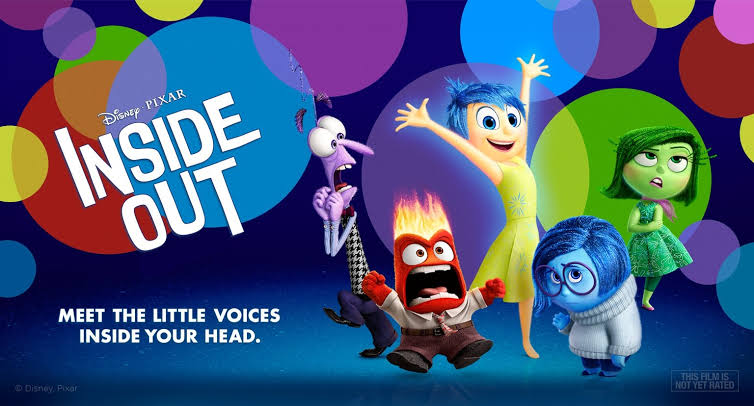 Riley, an eleven-year-old girl, moves to San Francisco with her parents but struggles to cope with her emotions. This moving, original story teaches how to deal with strong emotions such as sadness, joy, anger, fear, and disgust.
10. WALL-E
Rating: G
Ages: 8+
Streams On: Disney + Hotstar
Lessons: Survival and robotics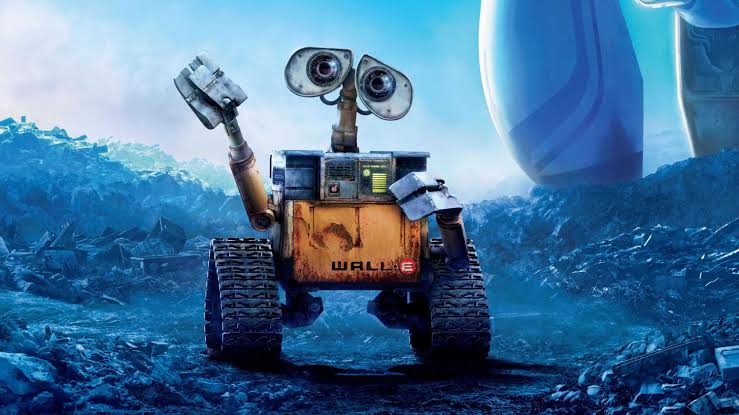 This is a sci-fi kids' animated movie with an adventurous storyline. There isn't much dialogue in this Pixar film, especially in the first half, but kids will be captivated. WALL-E is the last robot on the planet. His main job is to pick up old trash, but when he meets a female robot named EVE, he discovers a new passion. They embark on an exciting galactic adventure that leaves children with an important message about the importance of environmental preservation.
Related Reading: 

How to Make Gardening With Children Fun and Educational
11. Cinderella
Rating: PG
Ages: 5+
Streams On: Disney + Hotstar
Lessons: Empathy, passion, and kindness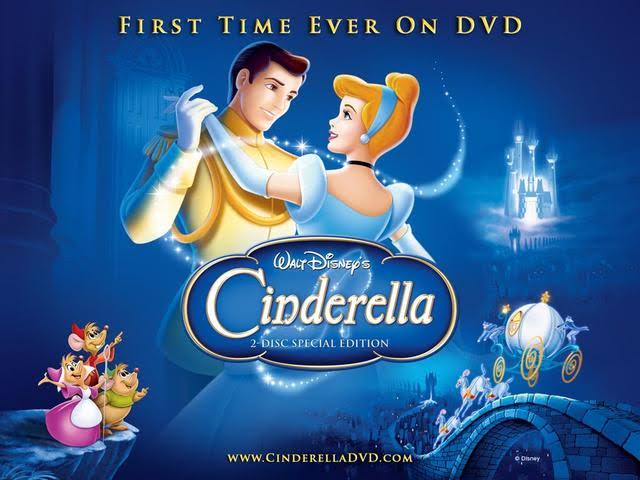 Cinderella is a story about a lovely young lady who falls in love with a prince. The movie even includes spirited mouse friends, a bumbling hero dog, a fairy godmother, beautiful songs, and an evil stepmother to enchant you. Children will enjoy watching the birds and mice make Cinderella's ball gown and rescuing Cinderella from the attic.
12. Despicable Me
Rating: PG
Ages: 5+
Streams On: Netflix
Lessons: A person can change with kindness
Gru is preoccupied with stealing the moon. However, his evil plan is upended when he becomes responsible for three orphan sisters. The evil scientist doesn't seem to mind his new role as a father, but how will this affect his evil, otherworldly adventures?
13. Up
Rating: PG
Age: 6+
Streams On: Disney +
Lessons: Bonding with elders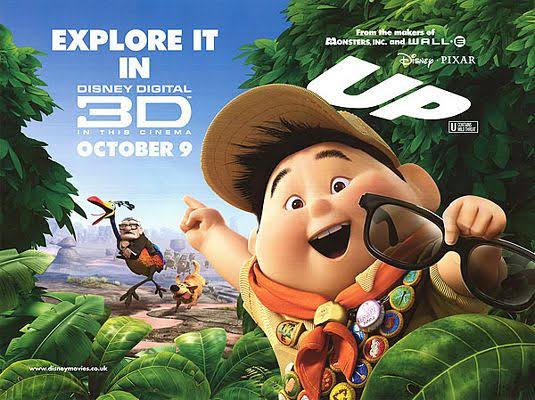 This Pixar classic takes fun to new heights. When a grumpy senior ties a bunch of balloons to his house and takes off for South America in that very house, something he's wanted to do for a long time. Everything is fine … until Carl discovers he has company in the form of an overly enthusiastic Boy Scout.
14. Frozen
Rating: PG
Ages: 5+
Streams On: Disney +
Lessons: Be bold and unity from change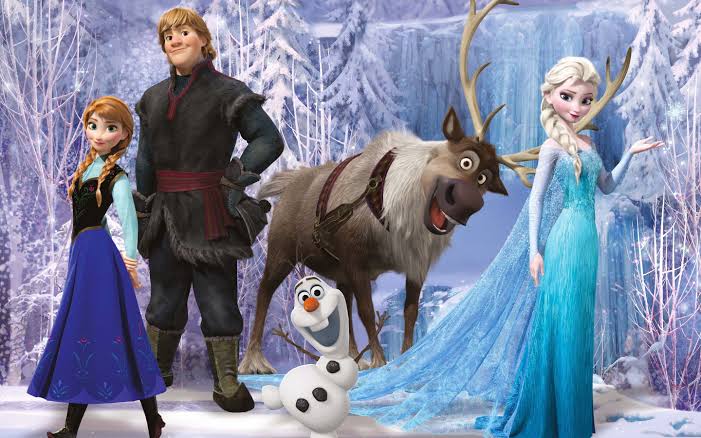 Is there a sister duo more well known than Anna and Elsa? When Elsa's powers froze the entire kingdom in 2013, the two rose to Disney fame. Anna embarks on an adventure to end the never-ending winter and free her big sister from her self-imposed isolation.
15. The Secret Life of Pets
Rating: PG
Ages: 5+
Streams On: Amazon Prime
Lessons: Friendship and jealousy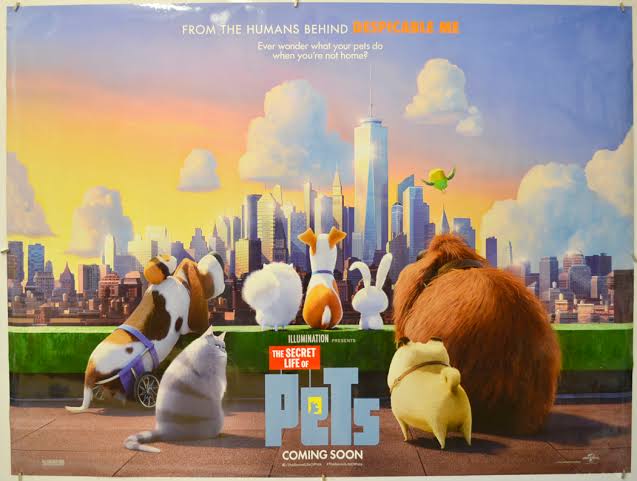 You haven't met Max, the mischievous dog who thinks he's the king of the house. But Max is taken aback when his owner brings another puppy, Duke. So how does Max cope with a new pet? Well, watch and find out.
16. Moana
Rating: PG
Ages: 5+
Streams On: Disney +
Lessons: Female empowerment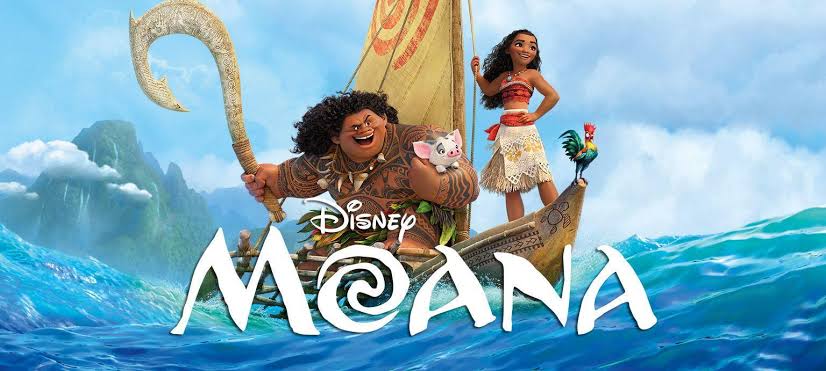 This top-tier adventure follows Moana, the young daughter of a Polynesian tribal chief, as she sails away from her island to face unknown dangers to save her home from a terrible curse. She is aided by Maui, a hulking goof of a demigod voiced by Dwayne Johnson.
17. The Little Mermaid
Rating: G
Ages: 5+
Streams On: Disney +
Lessons: Compassion, friendship, and truth always wins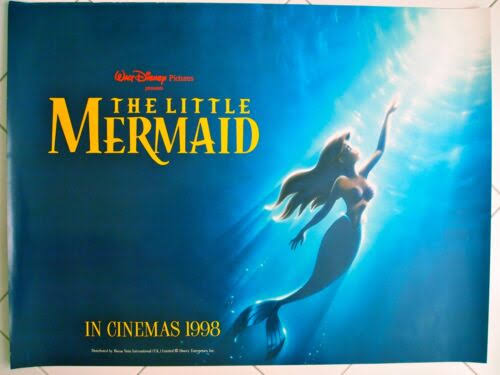 In this Disney film, we travel beneath the sea to meet Ariel, a young mermaid who wishes to become human after falling in love with a prince. As a result, Ariel strikes a deal with the evil sea witch Ursula. Ursula grants Ariel legs in exchange for her beautiful singing voice so that she can find true love on land. This film is filled with fantastic songs and a cast of characters, including Ariel's pal, Flounder, the tropical fish, and Sebastian, the crab.
18. Happy Feet
Rating: PG
Ages: 5+
Streams On: Amazon Prime
Lessons: The value of dedication, environmental issues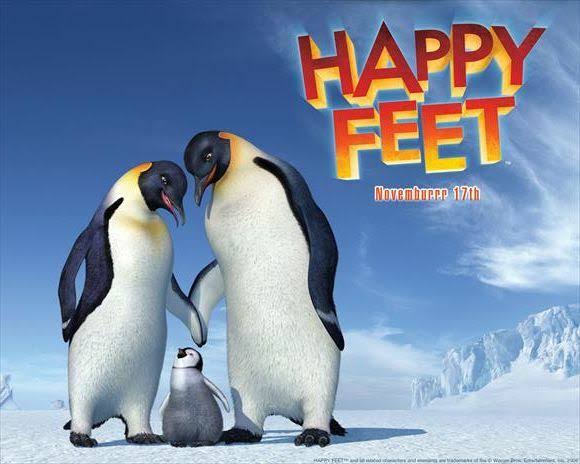 Mumble is a young emperor penguin who lives in Antarctica but has a problem. Mumble can't hold a tune, unlike the other penguins who can woo a mate with their melodic singing voices. Kids will surely enjoy watching him tap dance his way to acceptance and love.
19. Tangled
Rating: PG
Ages: 5+
Streams On: Disney + Hotstar
Lessons: Internal strength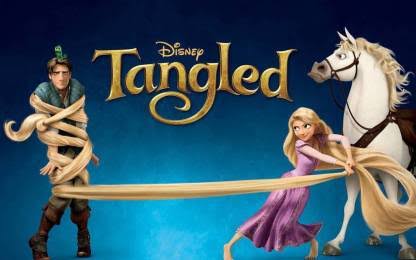 This empowering retelling of the classic Rapunzel story is a must see. Mandy Moore plays the sassy, clever princess who longs to escape her mundane life in the tower. But when she flees with an outlaw named Flynn Rider, she discovers the truth about her real family, what she's capable of, and that her strength has no bounds, with or without her stunning hair. A strong female empowerment story for all ages!
20. Bambi
Rating: G
Ages: 5+
Streams On: Disney +
Lessons: Friendship and unity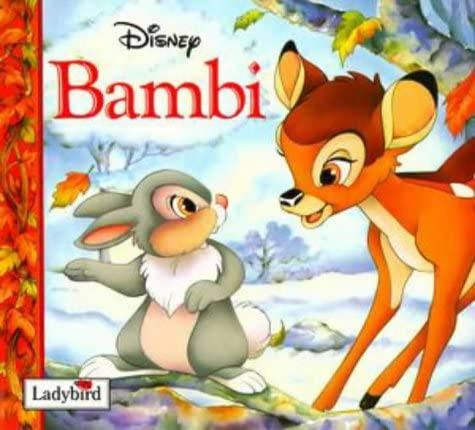 Bambi is a young fawn who is discovering his surroundings. Along the way, Bambi is drawn to a young doe (Faline), as well as new friends Thumper (a bunny) and Flower (a skunk). Bambi's seemingly peaceful forest life is disrupted by tragedy, forcing him to learn a valuable lesson about the dangers of hunters. Overall, a carefree forest life with colorful characters will delight young children.
Related Reading: 

Compassionate Vs. Empathetic – Why Both Are Important for Kids
Let's Select Your Movie Now!
Cartoon movies are fun, entertaining, and a learning tool for young kids. You can teach life lessons to your kiddos effortlessly with movies. However, you need first to pick the right movie depending on your child's age and interest.
With this list of kids' animated movies with strong lessons, you can make your pick, and start binge watching with your kids!
Frequently Asked Questions (FAQs)
What can movies teach children?
In children's movies, it is usually clear who is good and who is terrible, who acts correctly and who does not. As a result, children learn appropriate behavior and critical thinking skills to serve them well in adulthood.
Why are cartoons so crucial for children?
Cartoons are an essential part of every child's life. They are, without a doubt, the most popular form of entertainment for children, but they are also much more. Children can learn about the world around them, new emotions, life issues, and other essential things by watching cartoons.
How do I choose which movie to watch?
List five to ten movies that fit your situation, audience, and mood. Then you should talk to the other people watching the movie with you. Inquire about their reactions to each film. After noting their responses, choose a movie you know everyone will enjoy.
What can my eleven-year-old watch on Netflix?
Your eleven-year-old can watch the following shows on Netflix:
Little Baby Bum
Word Party (they have shows about everything from nursery rhymes to math)
Cocomelon
Baby Shark's Space Adventure
Talking Tom and Friends
The Wiggles
Blue's Clues
Charlie's Colorforms City