How to teach reading is a question every parent asks themselves at the early stages of their kids' lives. 
All parents wish to say – "My child loves to read and he/she can comprehend easily what they are reading." Every parent aims for their child to reach their full potential in reading. Learning to read can be a challenging task for children as well as parents.
Reading is not just identifying letters and connecting them to spell out a word. Phonics and phonemic awareness are the building blocks. It is the implementation of these strategies in addition to a couple more that makes all the difference. Reading shouldn't become a drill for children. It should be the one thing that the child looks forward to during the day.
Here are some online reading games to educate and engage your kids!
The strategies for reading adopted by parents and teachers are similar.
Let's explore these 10 strategies that will help to make learning to read a surreal experience for both parents and kids at home.
SplashLearn: Most Comprehensive Learning Program for PreK-5

SplashLearn inspires lifelong curiosity with its game-based PreK-5 learning program loved by over 40 million children. With over 4,000 fun games and activities, it's the perfect balance of learning and play for your little one.
Try for free
How to teach reading: Proven strategies for parents
1. Read aloud
Children learn best when they listen and imitate. Parents must take out 20 minutes of their time during the day and read to their children. It is the voice modulations, pointing at the word and expressions that will spark the interest.
Start with reading a story to the child and let them look at each word as they read. You can gradually increase the reading time.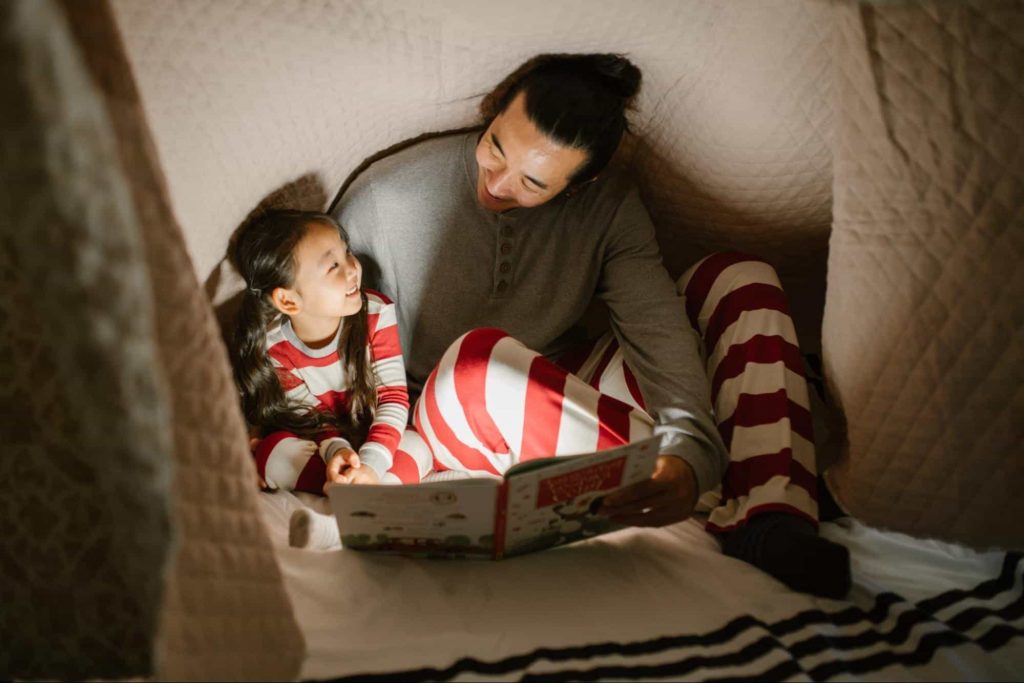 2. Print familiar words and stimulate visual learning
Visual learning is one of the key aspects of learning to read. Whether at home or outside, encourage your child to spot the common letters, pictures, and words on posters, billboards, road signs, etc.
Let them read aloud the word. Whether you are in a park, at home, or in a mall, encourage them to spot the word!
At the door of your child's room or any other personal belongings of the child, write their name on it in 'print script'. Children become aware of certain signs on billboards, posters, magazines in print even before they learn about different letters.
Print script means labeling the things in the house by taking a print, as children will be able to spot the letters easily anywhere they see them. The print script helps children visually learn and identify letters around them. Children learn to recognize their own names even before they know the letters.
In the print script, different things in the house can be labeled and a fun activity to spot them in a book can be encouraged. Later, from one word move to short sentence labeling at home. This may work especially if the child is still developing an interest to hold the book and read.
Games are a great way to encourage visual learning and SplashLearn's reading games help kids retain concepts and develop fluency.
3. Reading Time = Fun Time
Make reading a part of your daily routine. Along with breakfast time, lunchtime, dinner time, and playtime, how about introducing some 'reading time'?
To make this reading time even more fun and interesting, ask your child about alternate endings or how he/she would have wanted the story to end. For example, what if Cinderella had not lost her shoe?

Each time you read a story together, add an interesting element to the activity. If there are more than two characters, pick one for the child and one for yourself. For example: try out funny noises and sounds at the end of each page or a part of a story. Change your voice for different characters.
Choose a word of the day before you start reading, each time the child spots a word like 'look' say the word out loud.

Based on the story/book you are going to read together, keep props ready. These props can be hats, scarfs, wands etc.
4. Focus on core skills
As you read with your child, focus on strengthening the following skills:

Vocabulary – once you stumble upon a difficult word then that's the moment of learning to pounce on. Read the words around the main word with the child and guess the meaning. Then check in a dictionary to see if it was correct.
Phonics -the child should be able to recognise the connection between letters. One should be able to understand the sounds these letters make.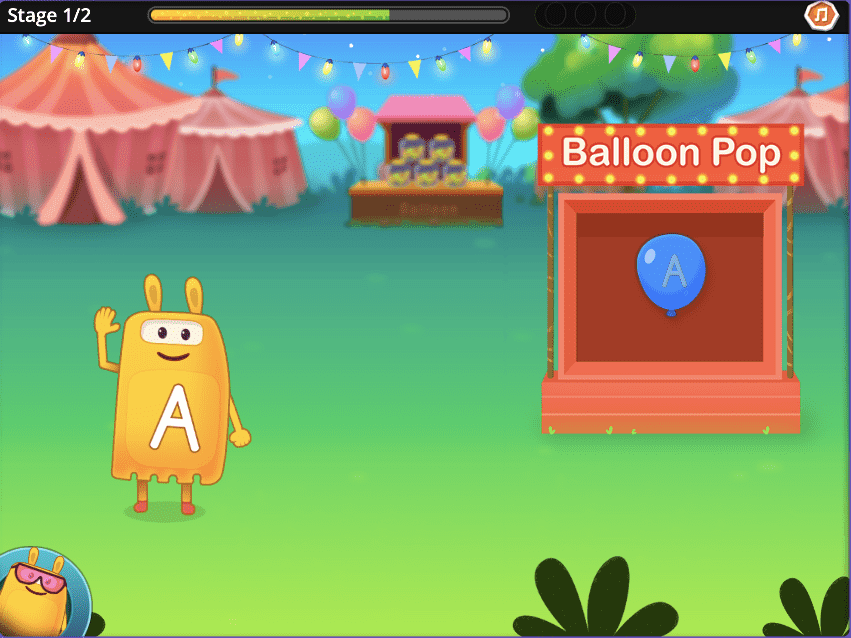 Phonemic awareness – the child should be able to hear and manipulate the different sounds in words.
5. One step at a time
It is important to know if the child is ready. In order to ensure this, some of the following tips might help spark interest.

Familiar words – there must be words that your child is already familiar with. Begin with recognising and looking for such words while reading. Express interest in knowing the meaning of familiar words from the child so that when you come across unfamiliar words, the child aims to do the same.

Follow the steps – let your child look at the print. Ask them to slide their fingers under the word they are going to read. Get them ready to speak the word and sound it out by using their phonics and phonemic awareness skills.
6. Self check – reading a book
Reading can be challenging for many children. It is important to pick the right book/story for reading. This decision is important as it is the deciding factor to develop a liking towards reading.

To ensure that the book/story selected for the child is level appropriate, here is a quick tip: let the child read a sentence from the story. If the child finds it difficult to read five or more words, it means another book/story needs to be picked up.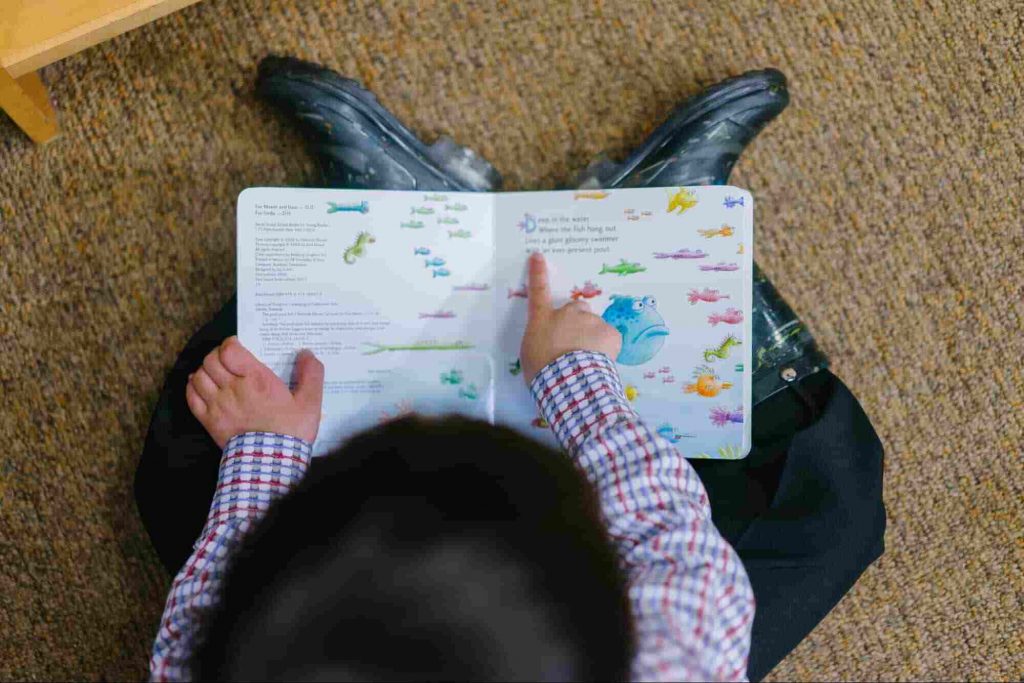 The books or stories selected for the readers must be as per their Lexile scores which can easily be checked online. The books selected must be graded as that ensures that the books picked are as per the reading level. This will help parents know the kind of text to introduce to kids.
7. Introduce variety
When developing an interest in reading, introduce fiction as well as nonfiction books. Include nonfiction books that can entail information about places, animals, people, and more.
Include fiction books that include magical stories of make-believe animals like unicorns. Include realistic stories where the situations are realistic even though the story is fiction.
8. Ask and answer questions
Comprehending the story is very important. Encourage your child to interact with the book, so that the child is able to comprehend what they are reading.
Some students can decode words but not comprehend what they are reading. It's important to promote active reading.

In the beginning, children might focus just on words but later they will move on to comprehending what they are reading.
Enroll students in virtual reading courses by SplashLearn for grades 3 – 5.
9. Incorporate technology
Children these days are growing up in a technology-driven world. Exposing them to different mediums of reading develops their interest in their favorite medium. You can introduce reading on a tablet or a phone and a book.
Incorporate word and letter games in your tablet to ensure multisensory practice with children.
10. Be patient
Whether your child is ready to read or not, ensure to not implement the above strategies all at once. Take one step at a time.
All the strategies can be implemented as and when the child is ready. Start from the child's immediate environment and then move slowly towards the different mediums.
Lastly, all good things take time. Learning to read should be a fun journey for the child as well as the parents. Making reading a daily habit by using the strategies mentioned above can make a lot of difference.
With SplashLearn, reading can become an activity that kids enjoy and cherish!
Discover more online educational resources for kids that will help with their learning experience and make them smarter.