Reading at the right level is essential for toddlers and preschoolers that want to learn more about the world. Your children can actively pick up more books and be involved in different subjects at a young age if they start with the proper reading levels. If provided with adequate source materials at the right time, they can cultivate a habit of regular reading.
At the same time, reading at too advanced a level can introduce stress and frustration for kids, especially if they find it hard to comprehend. You can measure the reading levels of your preschooler to let them start with the right books that both engage them naturally and instill a sense of curious learning.
What are the Major Reading Levels for Preschoolers?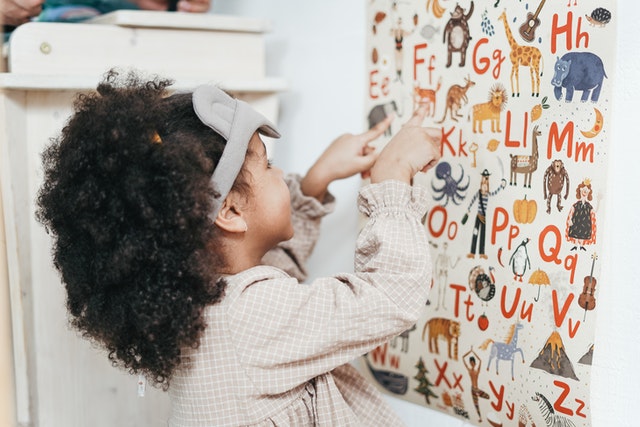 You can reference several reading levels to understand your child's reading proficiency, especially in crucial texts and types of books. While they may fall anywhere within the reading chart, it is vital to continue instilling the love for reading in them.
1. Guided Reading Levels (GRL)
The GRL is a comprehensive early reading assessment that you can use for several years after your children start school. Reading levels are classified from A-Z, with Z being the highest reading level for grade 8 students. You can use the earlier levels of the GRL to assess what types of texts your preschooler can read to continue expanding their understanding levels.
2. Developmental Reading Assessment (DRA)
DRA focuses on your child's fluency and comprehension abilities by giving them a graded number between 1 and 80. You can use this for kids that are adept at reading at a young age and want to explore reading further at higher levels. Reading accuracy is also a key metric for DRA, so it's beneficial for older children who wish to study science and math textbooks sooner.
3. Lexile Framework
Pre-K kids will generally fall under the BR level of Lexile, as they are just beginning to understand texts and sentences with essential fluency. The level measures between 0 and 2000L and is a complex scale to determine college readiness at the highest levels. You can reference the Lexile framework throughout your child's academic life to ensure that they're ready to learn effectively.
Pre-K Reading Skills That All Children Should Have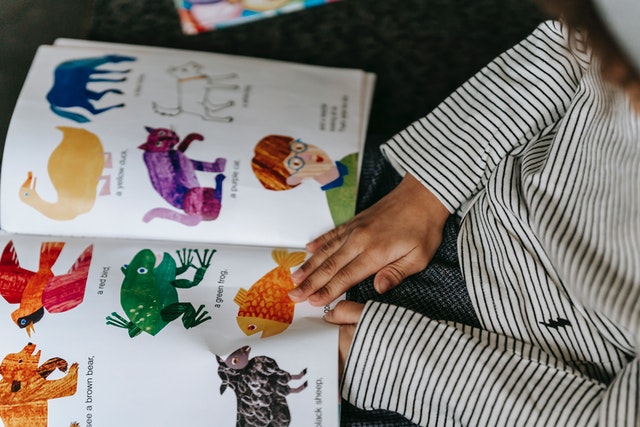 Kids in Pre-K should be able to have the following reading abilities before they are set to join Kindergarten. You can use this reference to check if your kid is quick to share their responses in the following areas –
1. Recognizing uppercase, lowercase, and letters of the alphabet.
2. Knowing sounds and phonetics of words and letters.
3. Understanding storytelling elements and recalling key events.
4. Knowing names of objects, shapes, animals, etc.
5. Writing names and understanding different essential terms for objects.
6. Knowing the starting sounds and ending sounds of words.
7. Counting days of the week, months, and other important information.
8. Drawing with a mix of writing words, letters, and phrases.
Key Strategies Teachers Employ to Optimize Reading
Teachers can accommodate different reading levels and kids of varying reading proficiencies with multiple teaching styles. They can use technology tools, songs, videos, animations, books, and learning sessions to optimize reading for younger children. Teachers often use the following strategies to improve reading.
1. Using sounds of letters rather than the name or terminology of each character.
2. Differentiating uppercase-lowercase and uses of each for objects, animals, etc.
3. Phonics and phonetic interpretations of different words that are commonly used.
4. Sight words utilization and teaching their importance.
5. Word games, puzzles, online learning games, etc.
6. Communicating frequently through books to boost engagement with kids.
What Can Parents do to Improve Kids' Reading Levels?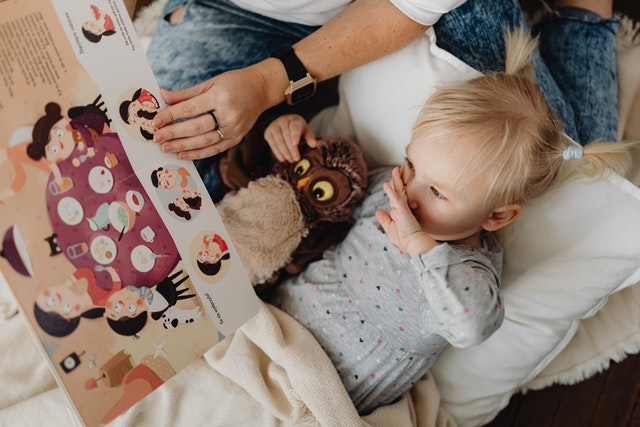 One of the most important things that parents can do is make reading fun. By removing the inherent stress of understanding complex words, you can make it easier for your child to fall in love with reading. You can also establish a culture of reading books, texts, and online papers, within the household to encourage your child to pursue reading at higher levels.
You can also find the right books, based on their levels, and use storytelling as a medium of improving interest. Kids that love going inside magical worlds and mysterious elements can use books to develop a closer relationship between reading and writing.
Reading can also be made more interactive for kids with online learning platforms. You can use some leading reading comprehension educational games that can teach kids ELA organically. Kids that already love playing fun games can learn how to read letters, understand phonics, sight words, etc.
SplashLearn improves reading levels for preschoolers by engaging them in fun-filled English games
As a parent, you can give your preschooler the right tools to help them understand cases, phonics, sight words, object detection, early comprehension, etc. Through songs, games, puzzles, and click-and-play animations, your children can improve their English skills while they play. With complete data analytics offered to parents, you can also track the progress of your preschooler's score and compare results with core reading abilities.
Ready to start your child's journey to English language success? Click here!
Send us an email at help@splashlearn.com
Frequently Asked Questions
What are the reading level colors?
Reading level colors indicate proficiency with reading. E.g., for AR book levels, it can start at Yellow and go further till Green and beyond. You can also review the average number and determine your child's reading capabilities. A 2.4 is ideal for second graders in the middle of school years.
What are the four levels of reading?
Elementary, inspectional, analytical, and syntopical reading are considered the four levels of reading that increase difficulty. Analyzing reading levels aims to ensure that children are on the right path to better understanding the meaning of texts provided.
What can I do if my preschooler is struggling with reading?
It is important to make reading more fun and engaging, and secondly, to use multisensory strategies. You can add props, puzzles, games, songs, puppets, and videos to make reading more interactive and engaging for preschool kids. Reading aloud is another excellent way of making the activity more fun for preschoolers.
How can I find books that are right for my kid's reading levels?
You can go through popular bookstores, online libraries, and archives and search via any standardized reading level measurement. Lexile and other frameworks are usually mentioned in the book to give you a better idea of the reading match.