Planning a new lesson every day is never an easy task for teachers. It doesn't matter how experienced you have; planning an engaging curriculum for your class is always hard. Therefore, many teachers are today using a project-based learning model as it offers extensive benefits to students. PBL makes students critical and logical thinkers who can quickly solve real-world problems.
Table of Contents
According to The Autodesk Foundation research, project-based learning helps to improve students' test scores, attendance rate, and classroom engagement. It also allows teachers to establish strong relationships with their students.
Overall, the PBL approach can benefit both teachers and students today. So, let's dig deeper into this learning model and see how to practice project-based learning activities in your classroom.
What is Project-based Learning?
Project-based learning, aka PBL, is an engaging learning model in which students learn through well-structured projects. Under the PBL, a group of students or individuals work on a project for a significant period to solve an actual problem. Students present their skills and knowledge via a real product or by creating a presentation for the audience.
SplashLearn: Most Comprehensive Learning Program for PreK-5

SplashLearn inspires lifelong curiosity with its game-based PreK-5 learning program loved by over 40 million children. With over 4,000 fun games and activities, it's the perfect balance of learning and play for your little one.
Try for free
PBL allows students to develop a deep understanding and knowledge about a topic. It is a perfect learning activity to stimulate 21st-century skills among students, such as:
Cognitive skills
Critical thinking
Analytical behavior
Communication
Collaboration
Creativity, etc.
Project-based learning is different from traditional classroom learning methods. Therefore, educators need to create project-based learning plans carefully after understanding this concept.
Why Is Project-based Learning Important for Modern Classrooms?
PBL allows students to learn a topic in depth. They can gain the ability to use their skills and knowledge base to solve a real problem. Besides improving education level, project-based learning can help with:
Related Reading: 

Best Vocabulary Games to Play in Your Classroom
1. Collaborative Learning
Project-based learning helps students learn how to work in a group. PBL allows students to lead a team, express their viewpoints and use the strengths of individual team members to complete the project. Further, PBL strengthens positive bonds between students and teachers to improve learning standards.
2. Solve Real Issues
Project-based learning empowers students to solve real-world issues. Students can bring a change to the community via PBL activities. For instance, a social studies project can allow students to solve waste management problems in their locality.
3. Creative Ideas
Students get the opportunity to use their unique ideas and creativity via projects. In traditional textbook learning, students learn from reading projects other people accomplish. But in PBL, they have a chance to go beyond textbooks and use their creativity to solve a problem.
4. Self-learning
Project-based learning is self-learning. Teachers provide a topic and basic guidelines to students in it. Rest, students have to find different resources to complete the project. This, in return, will reduce teachers' workload as students can learn on their own.
5. Project Management
Students learn to lead a team and solve minor problems without teachers' help in the PBL environment. They can learn how to delegate work and manage their timelines. This learning model can shape students into responsible and accountable individuals.
6. Practical Learning
There is a possibility that students will forget your lectures and video lessons after a point. But when they experience a lesson in real-world conditions, they will never forget a thing. Students will remember lessons lifelong after understanding and experiencing them in depth.
Characteristic of an Effective Project-based Learning Plan
To leverage PBL benefits in your classroom, you have to create a proper project-based learning plan that can provide some value to your students. Here's how a good PBL plan looks:
1. Significant Goals
A project-based learning program is designed to meet significant goals. The content of a project should teach some values or lessons to students. For example, an art teacher can request students to create a collage showing different achievements of women leaders to celebrate women's day in the class. This way, students can use their art to tribute women leaders and learn about their excellent work.
2. Spike Curiosity
The whole purpose of project-based learning activities is to create an engaging learning environment for students. A project should have some exciting elements that can motivate students to participate. For example, you can include guest lectures, videos, and other creative components in the project.
3. Interactive Question/Problem
Through a project, students will be attempting to solve a problem or question. It will be a topic that students learn while working on a project. Thus, the project should focus on a challenging yet solvable problem. If the problem is too complex or simple, it will not engage students for a more extended period. Thus, you should select a problem based on your class's understanding level.
Related Reading: 

Indoor Games For Kids that Improve Memory, Cognition, & Creativity
4. Innovative Research
Research is a crucial part of project-based learning. It is the part where students learn and acquire new skills. Thus, make sure that the project allows students to navigate through different websites, books, videos, and articles to go into the depth of a topic.
5. Engaging Presentation
This is the fun part of project-based learning for students. It is where students will present their findings and research to teachers. Therefore, you should include engaging project presentation methods to spike your students' interest. Some common project-based learning examples are – infographics, videos, posters, resumes, etc.
6. Revision and Feedback
At this stage, students will take notes from the teacher's feedback. Using the feedback data, they can further improve their project assessment. Thus, you should provide instant feedback to your students to learn faster and better.
Innovative Project-based Learning Strategies for Teachers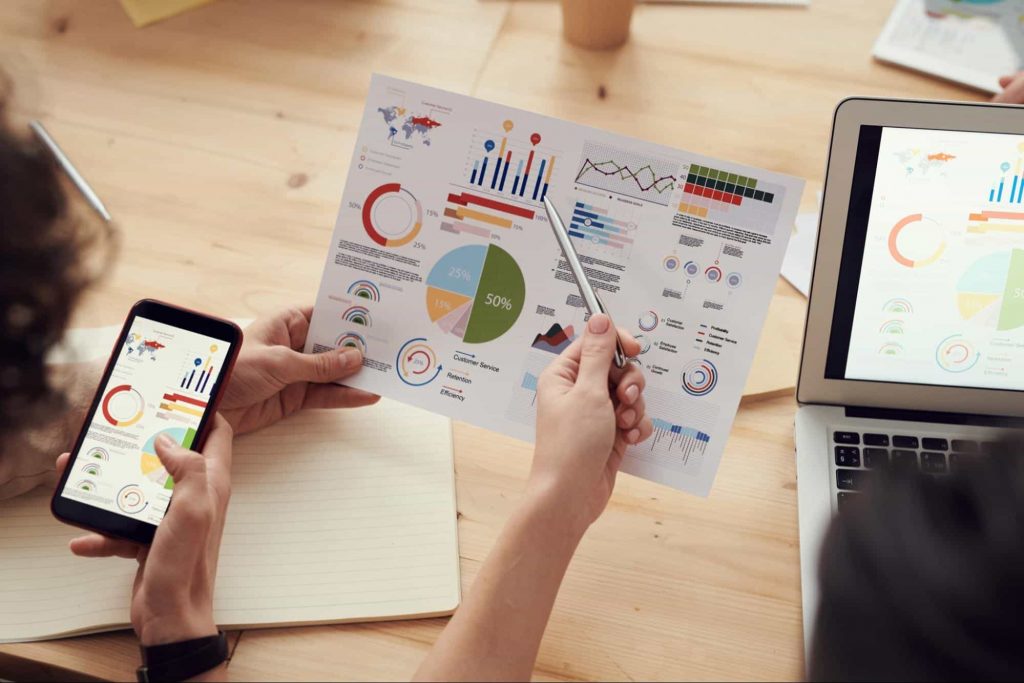 Designing project-based learning activities requires intellectual as well as creative skills. Teachers have to use their knowledge and expertise to build a PBL curriculum that can allow students to learn something new. Therefore, teachers should practice innovative strategies to honor the PBL, such as:
Strategy 1. Active Learning
Active learning is learning through doing. In this project-based learning strategy, students will learn by doing things. Teachers can include different activities in the project to help students understand a topic better.
Also, children are energetic people. When you limit them to a classroom, you restrict their potential. Thus, take your class outside the classroom and let them learn through different activities like group discussions, stage shows, etc.
Strategy 2. Inductive Learning
Under inductive learning, students learn through observing things. In this PBL strategy, teachers can demonstrate case studies or create an environment in the classroom, which students can observe to learn. This type of learning helps students become better observers and analyzers.
Related Reading: 

Best Classroom Math Games That Will Make Your Students Excited for Math Class
Inductive learning is flexible learning that builds towards a rule or lesson. It revolves around different events, experiences, and studies at a particular stage.
Strategy 3. Experiential Learning
An experiential learning strategy is the backbone of project-based learning. Under this strategy, you can leave your students free to use their creativity and imagination to find an innovative way to approach a problem.
You can ask your students to experiment with unconventional methods to solve a particular problem. When students explore different techniques and procedures, they will learn many new things. It doesn't matter whether the experiment fails or succeeds; students will learn abundance at the end.
Strategy 4. Haptic Engagement
This project-based learning strategy combines active learning and experiment learning strategies. Under haptic engagement, students learn after doing things with their hands. They experiment with different techniques to achieve the desired results.
For example, a student can learn about food safety after observing commercial kitchen operations or cooking in the kitchen.
Strategy 5. Retrieval Practice
This is a learning method in which embedded resources share passive information. Instead of reading books or class lectures, teachers can use visual notes, peer-to-peer teaching methods, or other exciting concepts. For example, you can use video lessons to show internal human body parts to students instead of a book.
Strategy 6. Problem-Solving
Problem-solving is the main foundation of project-based learning assignments. But unfortunately, most PBL tasks have straightforward solutions, which provides little room for students to think and use their creativity.
Thus, you should think of a problem that can give your students a chance to be creative. For example, you can ask students to create a visual presentation on how they imagined life after death. Or you can ask them what they would do if they were the only living person on the planet.
Project-based Learning Examples
1. Write a Letter to Congressman
A good project-based learning example can teach different things to students. This PBL example will improve your students' writing skills and enhance their research and thinking abilities. They will learn to express their opinion without any hesitation. They can better understand local issues and develop unique ideas to address them.
2. Create a Business Plan
Students can learn only basic business concepts through economics or financial management books. But, when they create a proper business presentation, including financial plans, incorporation structure, registration details, and other documents. In that case, they learn about all the practical work that goes into setting up a business venture in their state.
3. Start a Blogpost or Podcast
Blogging and podcasting will provide a creative outlet to your students. They learn to express themselves using their own words better. Students can start a blogging website or podcast show to demonstrate their learnings to other people. This will also stimulate peer-to-peer learning and improve students' confidence to share their thoughts freely.
4. Write a Book Review
You can make reading and writing interesting for your class. You can assign a PBL project to read a book from the class curriculum and review it. This way, students will read a book with interest and use their analytical skills to find flaws in the writing.
5. Comparison Chart
This project-based learning activity is a great way for an economics class to learn different brands' economic structures and marketing strategies. In this project, you can assign different companies to your students and ask them to review and compare them with one another. For example, you can ask them to compare different pizza chains present in their locality.
6. Spend a Day with Professionals
This activity will help students select the right career path for themselves. You can request students write down a career path they want to explore after high school. After that, you can arrange a day with a particular professional for your class so they can better understand the career path.
Let's Start with PBL Today!
Project-based learning is an intellectual and interesting method to engage your students. You can explore different learning methods like visual, audio, and others with the PBL approach. It allows you to teach in a fun way.
So, if your class is being unresponsive to your traditional learning methods, try PBL activities today. You will observe an uplift in your class performance after introducing project-based learning in your class.
Related Reading: 

Indoor Games to Play With Kindergarteners to Have Fun in the Classroom
Quick FAQs
What is the key element of project-based learning?
The critical element of project-based learning is dynamic and flexible pedagogy that may look different for every group of students in every classroom. The main purpose of PBL is to promote deeper learning and high engagement in the classroom. It should provide a piece of deep knowledge on a particular topic to students in an interactive environment.
How is project-based learning used in the classroom?
Project-based learning is used in different manners to teach students new skills or information. It is designed after thorough consideration so that students can learn via different learning modules, creative outlets, and more.
How does project-based learning motivate students?
Project-based learning motivates students to engage with content areas while enhancing their topic knowledge. It is a simple way to engage students and let them take ownership of their own learning programs.