Best Storybooks Online for Kids of Different Age Groups
Do you remember when our parents used to read us stories during the leisure period or before bedtime? As parents ourselves in the 21st century, we have become so swamped that we hardly get time to read stories to our little ones. But you must know that reading storybooks to kids have many benefits. So, here is the best list of storybooks online that you can read out to your little one, whether at bedtime or during the day!
Here are some online reading games to educate and engage your kids!
1. Mr. McKay – the Winter Coat Thief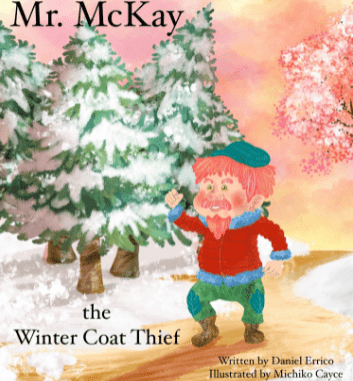 If you ever feel a warm breeze on a freezing winter day, keep your coat on because it could be Mr. McKay at work! The best part about this story is that it is a rhyming bedtime tale about keeping your jacket on when it's bitterly cold outside.

Recommended for ages 5-7

Read it here
SplashLearn: Most Comprehensive Learning Program for PreK-5

SplashLearn inspires lifelong curiosity with its game-based PreK-5 learning program loved by over 40 million children. With over 4,000 fun games and activities, it's the perfect balance of learning and play for your little one.
Try for free
2. Becca's Wild Moose Chase
Related Reading: 

Amazing Short Stories for Kids That Teach Beautiful Lessons
The narrative of Becca's Wild Moose Chase is about a bumblebee and a moose. Following an unfortunate first encounter and a chase across the prairie, the pair forgets their differences and become best friends, viewing each other as family.

This raucous rhyming story of love and forgiveness will appeal to preschool children. 
3. The Guardians of Lore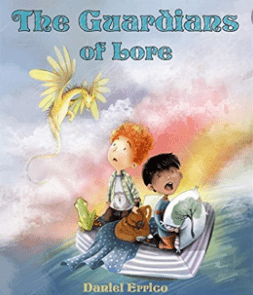 While drawing in class, Cal, a 12-year-old student at Stanwood School, observes a frog staring at him through the glass. The actuality that this frog is wearing spectacles is even weirder. Cal and his best friend, Soy, investigate that the frog known as Deli has shown up to them for a reason. Filled with mystery, action & much more, this storybook promises heaps of fun to your little ones!

This story is recommended for elementary school students.

Read it here

4. The Rescue
The plot revolves around a lonely street dog who has no friends & is alone. But soon, he meets a companion. Read this story to your kids and help them discover the true power of Jesus Christ's love.
Suitable for kids aged between 3 to 5
5. The Hike
In this story, Mandy and Grandpa explore the woods together. They also learn to be in harmony with nature and discuss important issues. To help kids understand the special bond of grandparents & grandchildren, read this fantastic & free illustrated children's book to your little one.
Suitable for ages 3-5
6. The journey of the Marmabill
Follow Marmabill on her journey through the rainforest, where she encounters fantastical creatures such as wugs, tankadiggies, and flying feathers. Through her journey, Marmabill discovers the true meaning of home.
Recommended for ages 3-6

Read it here
7. Fox + Chick: The Sleepover
This collection of short stories follows two friends – Frog and Chick as they work out their differences and eventually come to terms. Fox and Chick have a sleepover, look for a lost hammer, and throw a surprise party in this third book in the series. The relatable storylines and humorous tone make this an enjoyable way for young readers to learn about friendship.

Suitable for ages 5-8

Read it here
8. Gemma
Gemma is a middle-grade novel about a curious explorer and her ring-tailed lemur, Milo, as they search for the world's greatest treasure. Gemma's adventures take her from a young girl to a brave captain whose only limits are the stars, as she solves riddles, battles a bell-wearing jaguar, and travels the Eight Seas.
A story for ages 5+

Read it here
9. Thumbelina
A couple who cannot have children is miraculously blessed with a baby girl—but not just any baby girl. This Hans Christian Andersen classic, updated by Tom Roberts, will encapsulate your child's heart and fantasy.
A story for ages 2-6

Read it here
10. Sofa Boy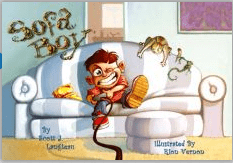 A young child discovers that spending all day on his sofa playing computer games is fun. His disregard for good hygiene, clean air, and exercise wreaks havoc on his young body, and before long, the little lad becomes a prisoner of his design. Sofa Boy is a humorous and beautifully illustrated narrative that teaches children moral values & promises laughter.
Related Reading: 

Best Bedtime Stories for Kids of Every Age Group
A story for ages 4-8

Read here
11. Ivy+ Bean
Bean, one of the story's protagonists, pulls a prank on her sister, and she receives unexpected support from Ivy, the new neighbor. Characters that are vibrant and full of humor make this a charming and addictive start to a new series.
Suitable for ages 5-7

Read here

12. The Calico Cat
Carmen, a rather mean and demanding cat, is distraught when a new family member arrives. She is even more upset when a very active kitten joins the household. A beautifully illustrated story with rhymed text that demonstrates the benefits of treating pets with love and patience.

A story for kids of ages 5-10

Read here
13. Diary of the 5th Grade Outlaw
This is a hilarious diary-style illustrated novel. A bully at school rules recess with an unfair playground tax in this first book. After a disastrous summer, all Robin can think about is regaining her best friend, Mary Ann. But to do so, she must become a legendary outlaw at Nottingham Elementary at any cost.

Suitable for ages 8-12

Read here

14. Anne Bonny: Pirate Queen of the Caribbean
According to many sailors, women were once considered bad luck on ships. But Anne Bonny quickly disproved them! This fearless pirate holds her own during raids and battles, wielding a pistol and a dagger to dispatch foes.

Suitable for ages 8-12

Read here

15. Book 1 of Unicorn Island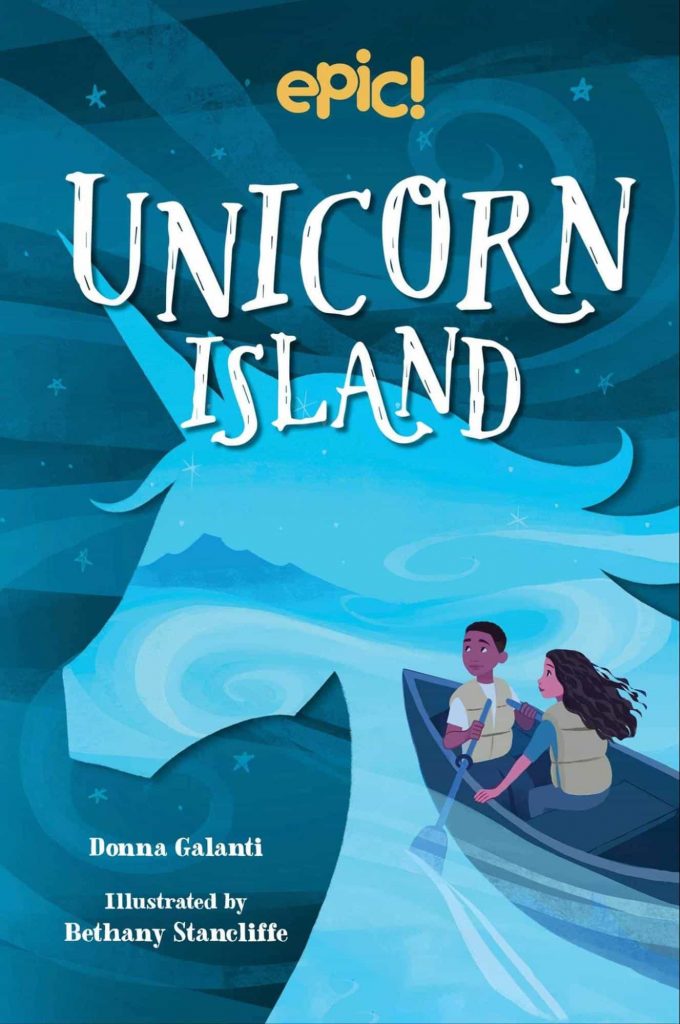 The story's protagonist, Sam, first emerges in Foggy Harbor, a suburb of only 3,230 people. All she sees is a tiny, boring town far from home. And knowing she'll be stuck there all summer with her grumpy Uncle Mitch only adds to her misery. Read this fascinating storybook & help your kids explore their adventures.
Suitable for ages 8-10

Read here
16. Opposites! And The Life Lessons They Teach Us
This one-of-a-kind book dives deep into the idea of opposites by investigating the life lessons that opposites can teach us. What, for example, can we learn from the opposites, build and destroy? We cry when something is damaged, but we don't give up: we rebuild it, bigger and better this time! With this charming book, you can give your child a simple beginning to significant life lessons.

Suitable for kids ages 4-8

Read here
17. Topaz and the Plum-Gista Stone
When the great owl is struck by a mysterious illness, Topaz and his companions enter a forbidden land to search for the stolen magical cure. This story is sure to keep young readers turning pages from beginning to end.
Suitable for ages 6-12

Read here
18. Hide and Seek
Hide and Seek is based on the adventures of a girl (Sally) and her friends, who first fell into a deep dark hole in the ground, and then they found a treasure.

Suitable for ages 2-5

Read here
19. The Little Gingerbread Man
An older woman, who lives with her husband, bakes a gingerbread man, who escapes from the oven and runs away. The woman and her husband follow him but are unsuccessful in catching him.

Suitable for ages 18 months – 2 years

Read here
20. Stop & Go
This fun book explores the words' stop' and 'go' in various situations to develop a feeling of caution in the kids.

Suitable for ages 5-7

Read here
21. Learning about 'No'
This story is about the word 'No.' Many individuals believe that "No" is not a positive word & that children should not use it. Although the world is increasingly becoming a "Yes" world, "No" may still have a place.
A story for ages 2-8

Read here
22. Jessie The Rabbit
The forest animals tease Jessie, the rabbit, about his shy behavior. However, when a friend is in danger, the nervous Jessie saves the day because of his bravery and quick thinking.

Suitable for ages 2-8

Read it here
23. Invisible Alligators
Little Sari realizes that unseen alligators are silently causing problems for her and everyone else.
Suitable for ages 3-8

Read it here
24. Catch a moon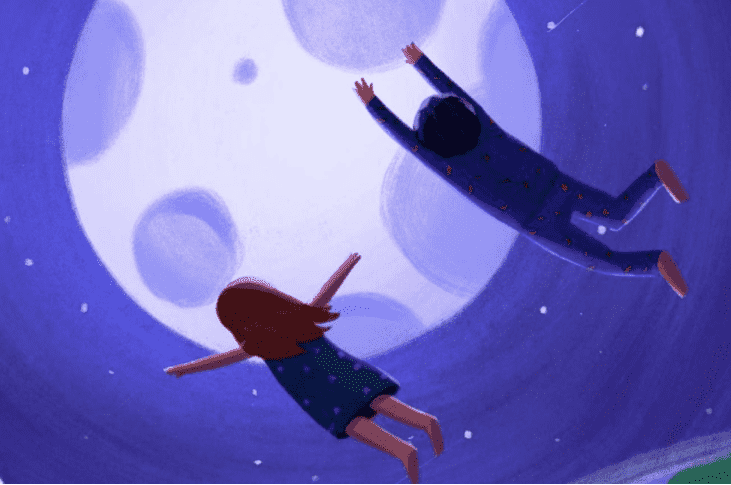 This is a story of a brother and sister who desire to catch the moon and discover an innovative way to fly using their imaginations.
Related Reading: 

Storytelling for Kids: Benefits, Books, and More
Suitable for ages 6-10

Read here
25. Up in the Air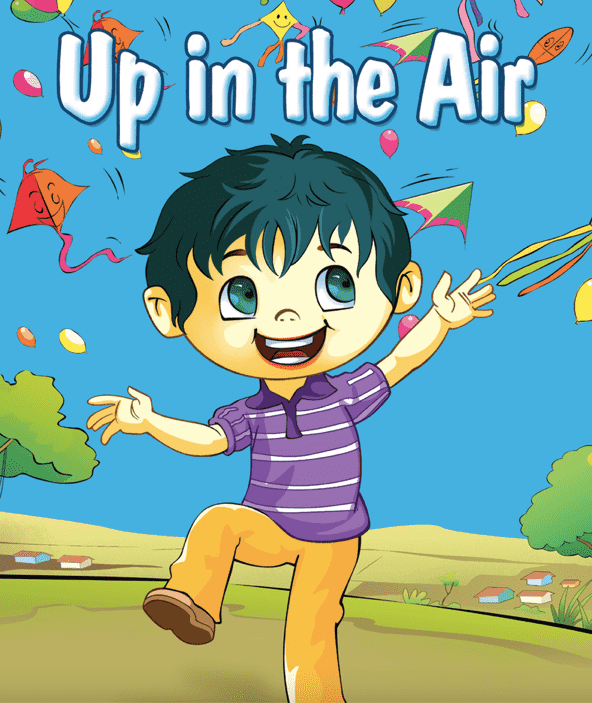 This is a story about a little boy who loves all the things that can fly. It will undoubtedly make your kids wish for a pair of wings & give them the confidence to fly in life.

A story for elementary school students

Read here
26. The monkey and The Crocodile
Once upon a time, the monkey and the crocodile became friends, but the crocodile's evil wife had other motives. She desires to eat the monkey's heart.

Suitable for ages 3-5

Read the full story here.
27. I found a Frog
I found a frog is a fairy tale about a tadpole's transformation into a frog. It's entertaining, educational, and will bring a wide smile to your child's face.

Suitable for ages 4-10

To learn more about this story, read it here.
28. A Dog on a Log
Once upon a time, on a lovely sunny day by the sea – a dog, flea, and hog met.

Suitable for ages 3-8

Read the full story here to know what happened on a bright sunny day.
29. Buzzy Bee's Night Out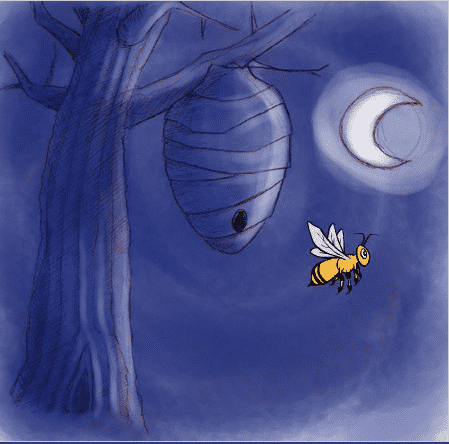 This is the fantastic story of a buzzy bee, who is unlike any other and travels out at night searching for a delectable flower.

Suitable for ages 3-5

Read here
30. Jimmy's first day of school
Jimmy's first day of school is a story of a boy 'Jimmy' who starts school for the first time. It is a story that prepares young readers for different life transitions that they will face.

Suitable for ages 2-6

You can read the full story here.
Finally,
Reading isn't the only solution to assist your child in developing their language and literacy skills. Telling stories and singing songs together are also excellent practices for developing early literacy skills, and your child will most likely have a fun time doing it.

You and your child may enjoy making up stories or sharing family stories. The songs, stories, and interactions you share with your child will help them learn words and develop language skills. There are numerous advantages to reading stories to children. The 30 storybooks mentioned above are free & you can read them with your little ones at any given time! 
Here are more online educational resources and printable worksheets your for kids that will help with their learning experience and make them smarter.