It may surprise you, but studies have shown that reading bedtime stories to kids increase their intellectual behavior and helps their proper cognitive development.
SplashLearn: Most Comprehensive Learning Program for PreK-5

SplashLearn inspires lifelong curiosity with its game-based PreK-5 learning program loved by over 40 million children. With over 4,000 fun games and activities, it's the perfect balance of learning and play for your little one.
Try for free
Bedtime stories for kids must include children in the narration process to stay interested and still learn something valuable while playing or having fun. To make tales more fascinating and amusing, apply experiments with fresh concepts accordingly.
Explore some online reading games to educate and engage your kids!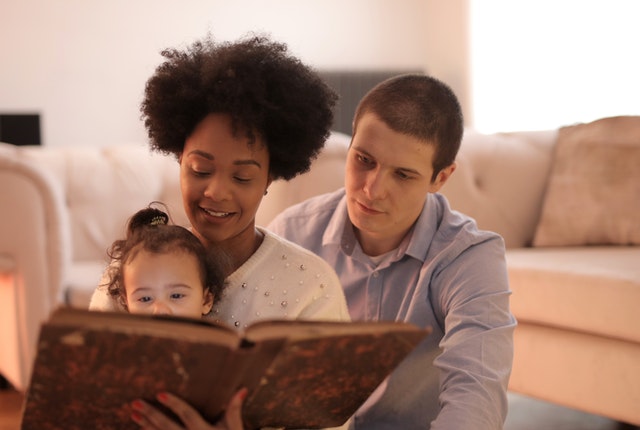 15 Top Bedtime Stories for Kids
Try to read stories to your child to help them relate and find them funny. Apart from all such benefits, bedtime stories increase parent-child bonding, forming the foundation of a parent-child relationship. This article will discuss the best 15 bedtime stories for kids of different age groups.
1) King Midas and The Golden Touch
by Charlotte Craft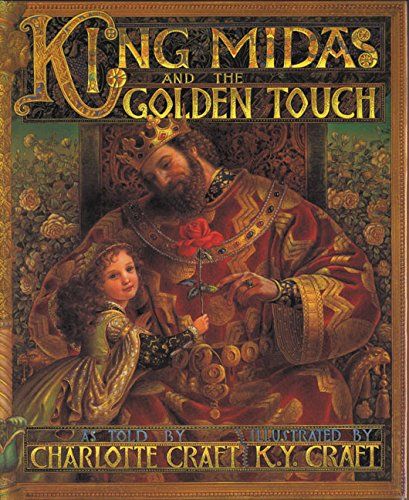 King Midas, despite his immense wealth, was not content and craved even more. His wish for everything he touched to turn to gold was initially thrilling but soon became a curse, as he accidentally transformed his beloved daughter into gold. This tragic turn of events led him to a profound realization about the true value of life and love over material wealth. The fable of King Midas and his golden touch is a beautiful bedtime story for kids that teaches them a valuable lesson.
Moral – In life, one should never be greedy since the desire to be greedy does not provide productive results in the future.
Age – 4 to 8 years
You can read it here.
Related Reading: 

5 Amazing Short Stories for Kids That Teach Beautiful Lessons
2) Alice in Wonderland
by Lewis Carroll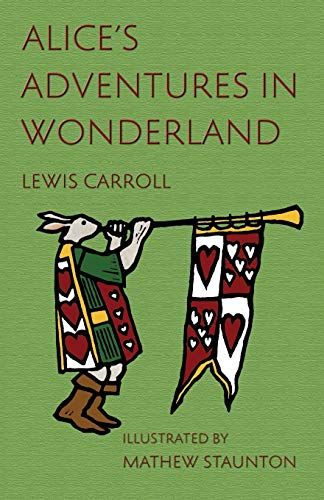 The first real children's book never ceases to enchant and perplex. Lewis Carroll's book celebrates a child's amazement and curiosity, as well as their worries about growing up, which is perfect for kids' bedtime stories. It invites you to discuss your dreams and nightmares, to accept the strange and exceptional, and, most importantly, to conjure up your rabbit hole trip. It's a shared rite of passage.
Moral- We can't grow up unless we take chances and challenge.
Age – Ages 8 and above
You can read it here.
3) Winnie The Pooh
by A. A . Milne
When climbing a bee tree doesn't work, Winnie the Pooh takes Christopher Robin's balloon to the top of the honey tree anonymously after immersing himself in mud small black rain cloud. There are brilliant lessons disguised as engaging tales that teach youngsters anything from critical thinking to the dangers of poor spelling without ever giving them a hint. As a result, it's one of the ideal kids' bedtime stories, as it teaches them valuable life skills.
Moral – The values of creating solid and long-lasting friendships.
Age – 7 to 12 Years
You can read it here.
4) The Cat in the Hat
by Dr. Seuss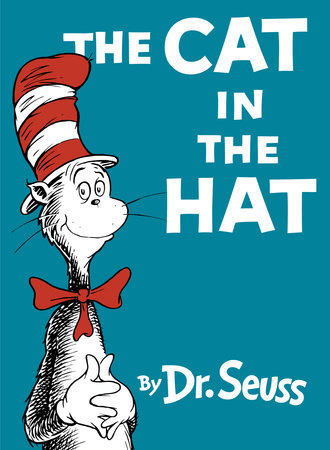 Related Reading: 

Storytelling for Kids: Benefits, Books, and More
Dr. Seuss, an American cartoonist and novelist, wrote The Cat in the Hat, a novel about two youngsters, Sally and Sam, who are home alone and experiencing a very dreary day. Their mother is out, and when the Cat enters wearing a red hat, he promises the children that their mother will not be bothered by him or his antics! He wreaks havoc in the house, leaving it in shambles until his pals arrive to assist him in cleaning up before their mother returns from her trip, which is a great bedtime story for kids to enjoy.
Moral – Be the creators of your own amusement.
Age – 3 to 7 years
You can read it here.
5) Fantastic Mr. Fox
by Roald Dahl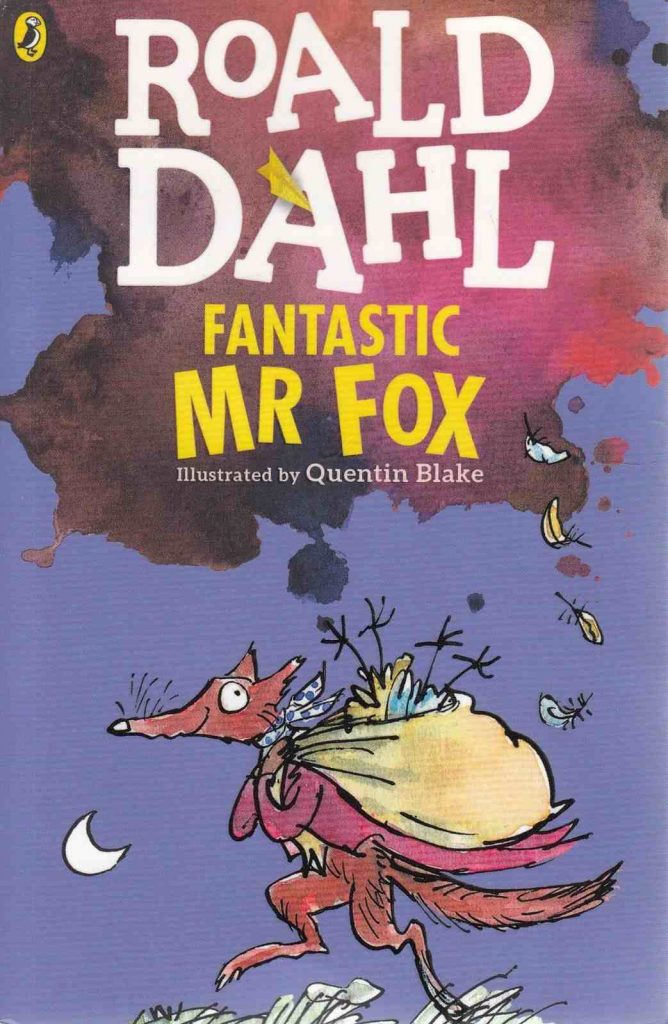 The narrative opens when three farmers have their animals stolen for food by the cunning Mr. Fox, who is striving to support his family. Boggis, Bunce, and Bean conclude that they must devise a strategy to capture the fox.
When the farmers force Mr. Fox and his company deep underground, he has to resort to his natural craftiness to rise above the opposition. An amusing work of innovation, intuition and the perfect introduction to the interesting works of Roald Dahl.
Moral – We must be self-sufficient and improvise mindful solutions for hardships and challenges.
Age – 5 to 7 years
You can read it here.
6) The Iron Man
by Ted Hughes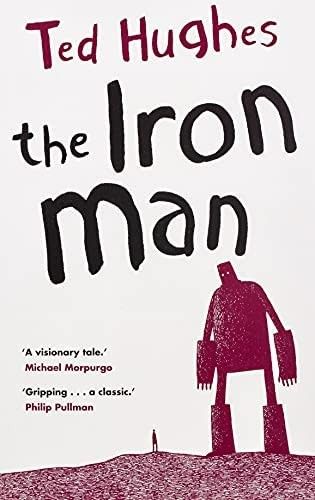 The Iron Man is a science fiction-fairy tale hybrid that is very different from the superhero we know today. It's the story of a massive metal robot that emerges from nowhere, crashes into a beach, and shatters into several pieces. Hogarth, a small boy, discovers the robot while fishing in the local stream.
The Iron Man eats the locals' machinery, and to catch him, the people set up a trap for him, but he cannot be kept down. When a terrible monster from outer space threatens to lay waste on the planet, it is the Iron Man who finds a way to save the world.
An excellent kid's bedtime story.
Moral – Even if you are disliked or misunderstood, you should always do what you can to help others.
Age – 8 to 12 years
You can read it here.
7) Artemis Fowl
by Eoin Colfer
It follows Holly Short, a Lower Elements Police (LEP) reconnaissance officer when she is abducted by criminal mastermind Artemis Fowl II for a hefty ransom of gold with his bodyguard Domovoi Butler (and his younger sister Juliet Butler) to reclaim the Fowl family's riches. This makes for a great kids' bedtime story.
Moral – In the battle of good vs. evil, good always claims victory. So, be good in life & do deeds that bring you good.
Age – 9 to 11 years
You can read it here.
Related Reading: 

Classic Mom Poems to Make Mothers Feel Special

8) The Invention of Hugo Cabret
by Brian Selznick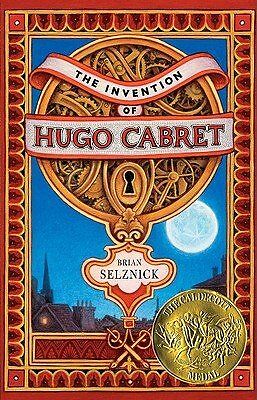 Hugo, a 12-year-old orphan, is alone at a train station under the streets of Paris. His cruel guardian uncle has vanished, and his father has died. Hugo's battle to survive, understand his origins, and eventually find his new place in the world with a new family is chronicled in this legendary narrative, a great bedtime story for kids.
Moral – Sometimes, all we need to do is live in this brutal world alone, reminding ourselves that there are people who love us, and we must endure all hardships for them.
Age – 8 to 16 years
You can read it here.
9) Goodnight Mr Tom
by Michelle Magorian
The story revolves around a child named William who is evacuated to the countryside to live with a sad widower named Tom during WWII. After being mistreated and beaten by his mother, William needs some time to adjust to a life with more freedom and happiness, which makes for a fantastic and educational bedtime story for kids.
Moral – A small act of kindness may transform someone's life or brighten their day.
Age – 9 to 12 years
You can read it here.
10) The Chronicles of Narnia: The Lion, The Witch and The Wardrobe
by C. S Lewis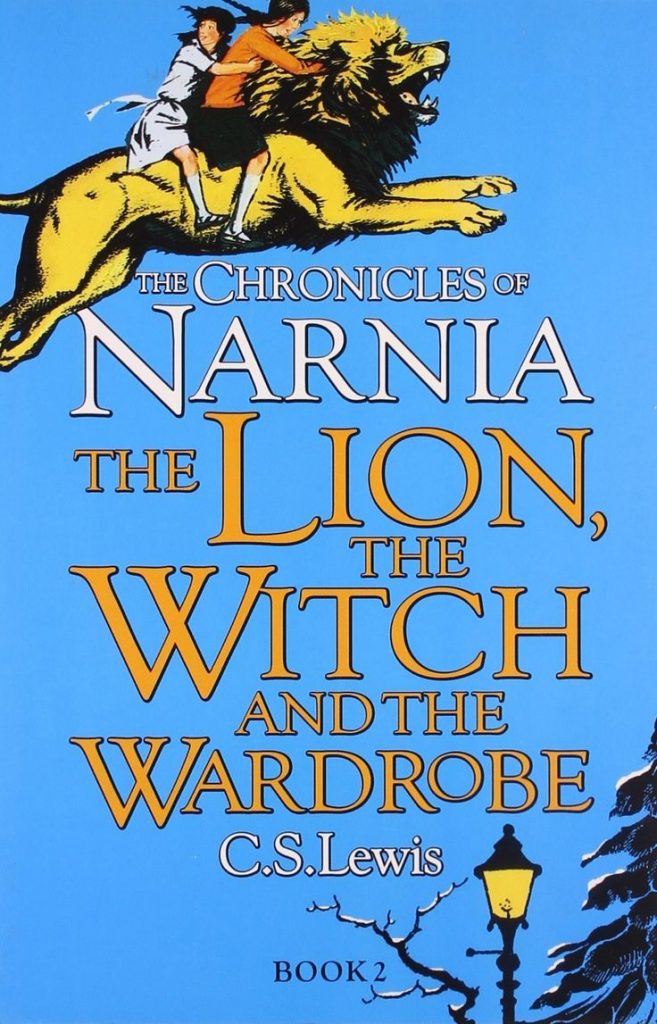 Those looking for a modern spin on The Chronicles of Narnia will love this book. This lovely narrative, the most beloved of all the Chronicles, can be enjoyed repeatedly, making it an ideal bedtime reading for youngsters.
Lucy enters the Professor's wardrobe, and then exits into a cold woodland. She's stumbled into Narnia, the mythical country of unicorns, centaurs, and fauns, as well as the evil White Witch, who terrorizes everybody.
Moral – It shows the importance of courage, the value of friendship, standing up for what you believe in, having an open mind, and never lying or deceiving.
Age – 9 years and up
You can read it here.
11) The Moomins and The Great Flood
by Tove Jansson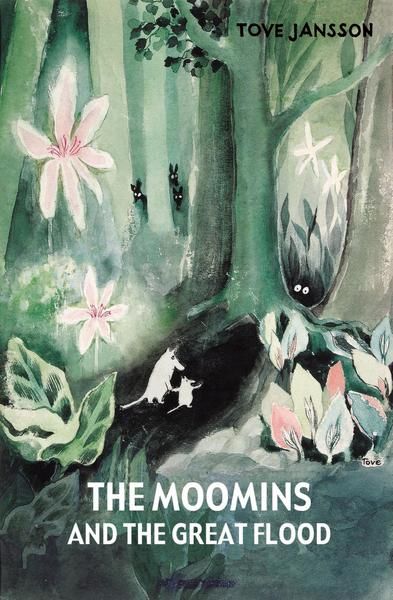 It's a story of Moominmamma and Moomintroll's search for the missing Moominpappa, who has gone off with the Hattifatteners, and how they end up in the lovely Moominvalley, which was created as a consequence of a vast flood. It's a terrific bedtime story for kids.
Moral – We should place higher importance on personal traits like empathy and compassion than on outward appearances.
Age – 9 years and up
You can read it here.
12) Cinderella
by Brothers Grimm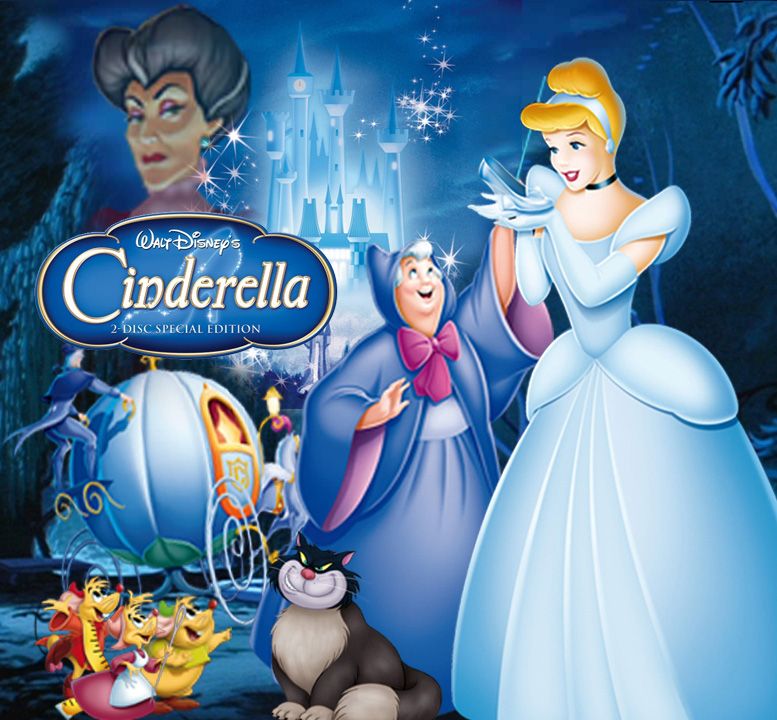 Cinderella is a story about envy, Cinderella's virtues and sorrows, and her elder sisters' hatred. Cinderella's fairytale has enchanted many generations teaching that true beauty and goodness must be rewarded and acknowledged. All will agree that this is the ideal bedtime story for children.
Moral – We should always treat people with compassion and kindness.
Age – 5 years and up
You can read it here.
13) Pinocchio
by Carlo Collodi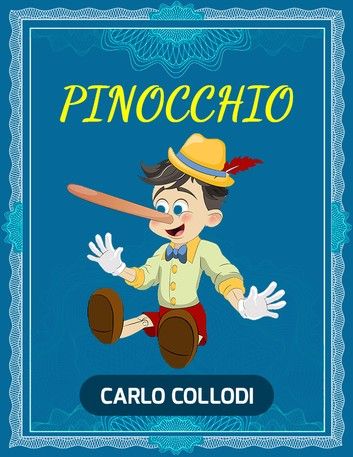 Geppetto, a poor man who aspires to make a living as a puppeteer, wants to carve himself a marionette. As soon as Geppetto carves the puppet, which he names Pinocchio, it comes alive and starts troubling the older man.
Moral – Instead of taking the easy road in life, make an effort to serve & help others. Acts of kindness help you get far in life.
Age – 5 to 8 years
You can read it here.
14) Snow White & The Seven Dwarfs
by Jacob Grimm and Wilhelm Grimm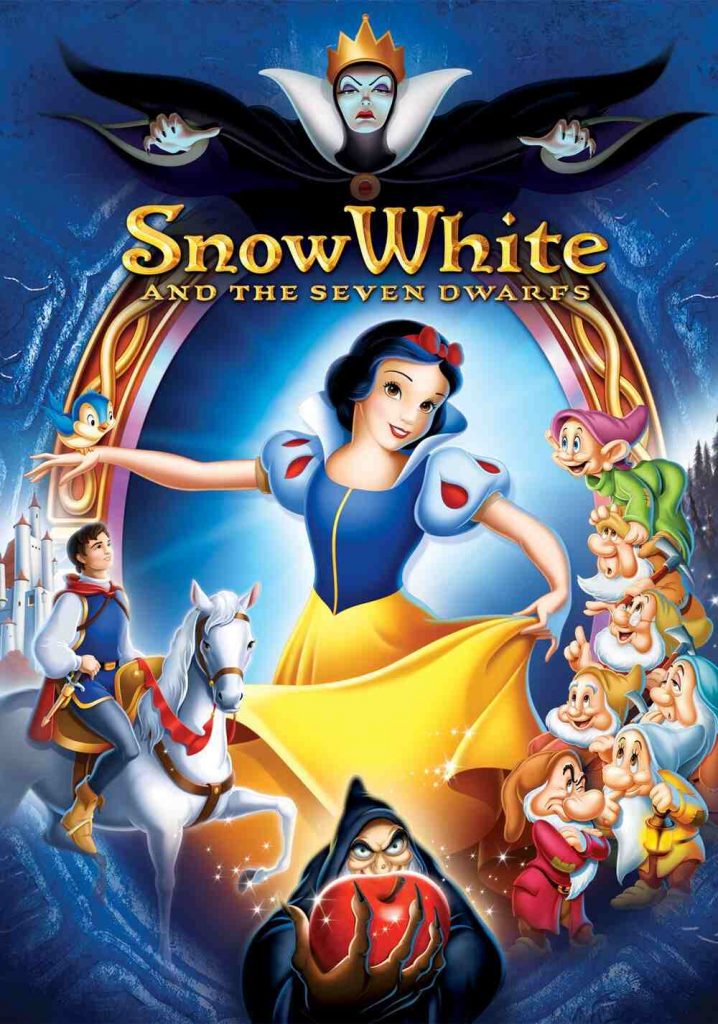 When a vain, cruel queen examines her magical mirror, she discovers that her lovely stepdaughter, Snow White, has become the "fairest in the realm." The enraged queen hires a woodsman to murder Snow White, but he cannot commit the crime. He advises the little girl to flee, who then meets the seven dwarfs, making for an entertaining bedtime story for children.
Moral – True beauty comes from within and if you live with kindness, you can appeal to the goodness in everyone.
Age – 5 to 8 years
You can read it here.
15) The Beauty and The Beast
by Gabrielle-Suzanne Barbot de Villeneuv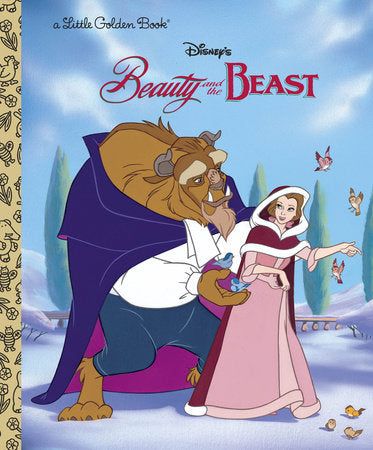 The narrative of Beauty and the Beast follows a young prince who is cursed. Only real love has the power to break his spell. After many ups and downs, he fell in love with Beauty, and she reciprocated his feelings over time. They marry, the prince's magic is broken, and they live happily ever after, making this a great bedtime story for kids.
Moral – We should place higher importance on personal traits like compassion than on outward appearances.
Age – 8 years and above
You can read it here.
Related Reading: 

10 Best Classic Fairy Tales For Your Kids' Early Development
Benefits of Reading Bedtime Stories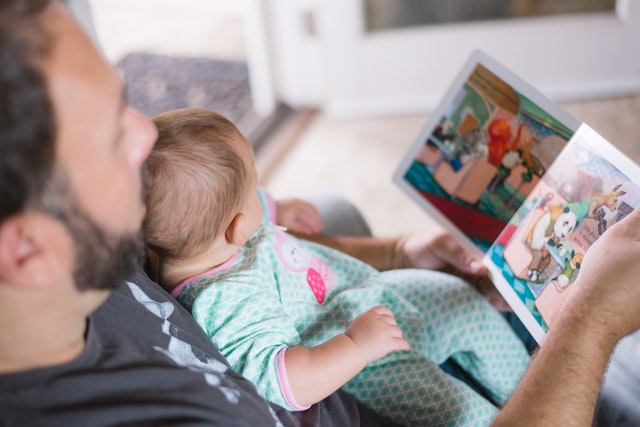 Bedtime tales help children's development. The stories allow parents to strengthen bonds with their children and establish a healthy and consistent sleep schedule. Parents can interestingly teach their children new things by narrating different stories.
Parents should read stories slowly and with dramatic expressions to make stories more fascinating. Bedtime stories for kids must include the children in the narration process to stay interested and still learn something valuable.
While playing or having fun, children quickly pick up new skills. To make tales more interesting, apply experiments with fresh concepts. Try to read various stories and thoroughly describe the characters so that children comprehend the plot and acquire the essential character traits.
Aids In The Development Of A Child's Brain
Parents reading to their children has been demonstrated in studies to positively influence their brain development and activation of brain regions that enable mental imagery and narrative comprehension.
Excellent Opportunity To Spend Time Together
Regardless of their age, sharing a bedtime tale with your child gives them a chance to have you all to themselves, which may not often happen at other times of the day.
Helps in Reducing Stress Levels
Reading-based stress management can be just as helpful in children as in adults. Reading allows your child's thoughts to roam to new places and takes them on a journey that's beyond their everyday surroundings. Cuddling with a parent for a bedtime story lowers cortisol levels in children, allowing them to relax and focus better.
Bedtime Stories are Just the Best!
Some warm, cozy stories that put the kids happily to sleep are the perfect antidote for wrapping up a nice, tiring day and making memories that last a lifetime. Parents and children get to have a good time with each other, and it's a fun part of the routine no matter how old the children are.
Whether their classes are online or offline, or they're in different grades, there's a good bedtime story for everyone. Get started by reading these bedtime stories for kids, and you'll discover what stories the children enjoy and what you can have fun with, too.
Explore more online educational resources and printable reading worksheets for kids that will help with their learning experience and make them smarter.