Mothers are simply amazing. They are sweet as a dove and can be scary as a tigress for someone who hurts her child. You should teach classic mom poems to your child so that they can learn to respect all mothers and develop an interest in poetry.
There is nothing in this world with which you can repay your mother for every pain she adorns to give you a beautiful life. However, since poetry is the language of the soul, you can use some poetic words to thank and appreciate your mother.
But, you are not a wordsmith? No need to worry about it. You can borrow words from famous poets and present them to your mother using your feelings.
Over the years, many famous poets have crafted beautiful words to appraise and honor mothers. And some of the best timeless mom poems are mentioned ahead.
Mother's Day Special Poems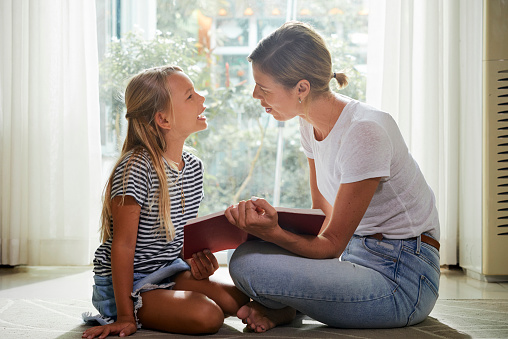 One day is not sufficient to appreciate a mother who has spent her entire life making sure that you are always happy. But Mother's Day is still a great way to show your child how to respect all the mothers out there. So, to make Mother's Day memorial, your little one can memorize the following classic mom poems.
1. "Only One Mother" by George Cooper
"Hundreds of dewdrops to greet the dawn,
Hundreds of bees in the purple clover,
Hundreds of butterflies on the lawn,
But only one mother the wide world over."
This is a simple and short mom poem that your children can quickly learn. It is a perfect Mother's Day poem that tells how the world is so big and embellished with beautiful things. But there is only one mother in the world who will always be there for you–no matter what happens.
2. "Everything Mom" by Joanna Fuchs
"How did you find the energy, Mom
To do all the things you did,
To be a teacher, nurse, and counselor
To me, when I was a kid.
How did you do it all, Mom
Be a chauffeur, cook, and friend?"
Do you want to show your child how mothers are superhuman and step into several roles in your life? Then, this is the perfect mom poem to pay your tribute to all the mothers who are everything to their children.
3. "To My Mother" by Edgar Allan Poe
"Because I feel that, in the Heavens above,
The angels, whispering to one another,
Can find, among their burning terms of love,
None so devotional as that of 'Mother.'"
This poem might not be one of the most famous poems of the poet. But, it is still the most heartwarming and expressive poem that you can find from Poe. He has written this beautiful poem for her mother-in-law to pay tribute to all the hardships she has gone through to raise his lovely wife.
4. "Rock Me to Sleep" by Elizabeth Akers Allen
"Backward, turn backward, O Time, in your flight,
Make me a child again just for tonight!
Mother, come back from the echoless shore,
Take me again to your heart as of yore."
Rock Me to Sleep will take you to the nostalgic memory of your child when your mother used to sing lullabies and rock you to sleep. This mom poem narrates a beautiful message that a mother can embrace all the harshness of this world to protect her child from everything. You can sing this poem to your child and remember your sweet childhood memories.
5. "What Mother Means" by Karl Fuchs
"Mother" is such a simple word,
But to me, there's meaning seldom heard.
For everything I am today,
My mother's love showed me the way."
This mom poem has simple vocabulary and sentences. Therefore, you can easily teach this poem to your young children and tell them how a mother contributes everything to build good characteristics in her child.
Paying Respect to Mom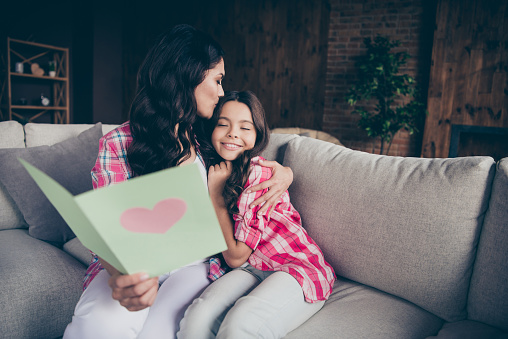 Do you want to introduce a feeling of empathy among your child for orphans? Then, you can recite some emotional mom poems to them about people who don't have the privilege of having a mother. This will make your child realize how blessed they are to have a mom.
6. "To My Mother" by Christina Rossetti
"To-day's your natal day;
Sweet flowers I bring:
Mother, accept, I pray, My offering.
And may you happy live,
And long us bless;
Receiving as you give Great happiness."
This is an emotional poem by a famous 80's English poet. She has beautifully narrated how she prayed for her mother and felt blessed to receive great happiness from her. If you have a baby girl, you should teach her this poem.
7. "Tribute to Mother" by John Greenleaf Whittier
"A picture memory brings to me;
I look across the years and see
Myself beside my mother's knee.
I feel her gentle hand restrain
My selfish moods, and know again
A child's blind sense of wrong and pain."
This is a lyrical tribute that you can give to your mother. The poet remembers his childhood days and his mother's undying love in the poem. You can sing this poem with your child and pay homage to all the lovely mothers.
Show Love to Your Mom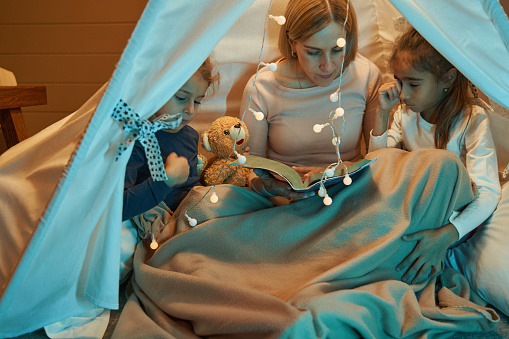 We all love our moms. But we often forget to say to our mothers how much we love them. So, let's change that by using the beautiful language of poetry.
8. "You Let Me Know You Love Me" by Joanna Fuchs
"You let me know you love me
In so many different ways.
You make me feel important.
With encouragement and praise."
Mothers never let go of an opportunity to tell their children how much they love them. And this mom poem is all about how a mother uses different ways to love and praise her child. With this meaningful mom poem, you can make your child realize how much you love them.
9. "A Mother" by Christy Ann Martine
"A mother wraps her love
around the heart of her child,
keeping each beat steady
through the rhythm of life
until wings take shape
and it's time for the soul
to take flight."
It is a beautiful creation that expresses how a mother nurtures and loves her child until one day it's time to make the little one fly. The poet has used modern English and simple sentences, so you can easily teach this poem to your preschoolers.
10. "My Heart" by Sharlynn N. Manning
"She's always been there for me.
Just talking to her can make me happy.
She tells me of the hard times she's been through
In hopes that I won't go through them, too."
If your mother also lives in your heart, this enticing mom poem will help you express your emotions perfectly. The verse is so catchy and easy that your kid will learn it in no time.
11. "Dear Mother" by Herman Vymislicky
"I'm writing to you to tell you that I love you
Something I hardly ever do.
I never tell you enough how much I love you and
It's something I must do."
It is a simple love letter to mom. If you don't say I Love You often to your mother, you can teach this poem to your child, and together, you both can say love to your mother.
Parting Remarks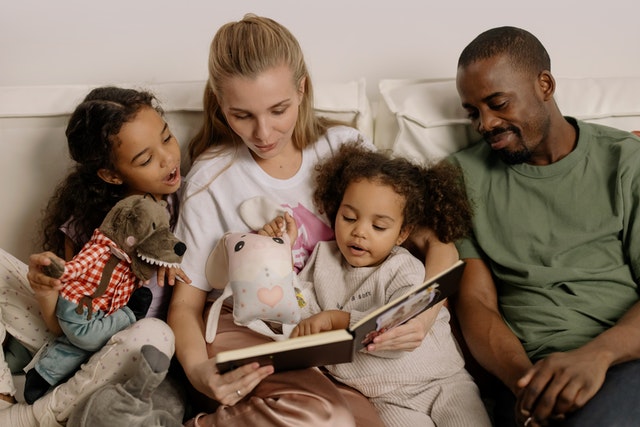 Poems are the best way to spark creativity and love for literature among your children. And when a poem is about mothers, it can make your child understand all the sacrifices that a mother makes for her children. In addition, mom poems develop emotions like empathy and love among children.
So, you can start with the classic 11 mom poems and let your child express their undying love for you through words.
Frequently Asked Questions
How is poetry helpful for a child's intellectual growth?
Poetry is extremely helpful for a child's mental development. It helps your child to understand patterns and sequences. This facilitates the brain to process and return information faster. Also, poetry is a simple way to learn new words, thought processes, and even a new language.
Why is poetry important at the early childhood and primary level?
The early introduction of poetry can help children learn new languages and sentence formation. It also teaches children to express their thoughts using rhythmic words and phrases. Poetry is the best for language training, creativity enhancement, and improving communication skills.