There is no way to keep your kids away from mobile phones today. Despite your best efforts, they will find one or another to use mobile devices. But, reading apps are here to save you.
In fact, the best thing you can do is install reading apps on your phone. This way, your kid can develop their reading skills while using mobile devices. It is a win-win situation for both parents and children.
In addition, reading apps can keep your kid entertained and develop their brain. This post will show you the best 10 reading apps for kids that you can install on iOS and Android devices.
How Can Reading Help Your Child?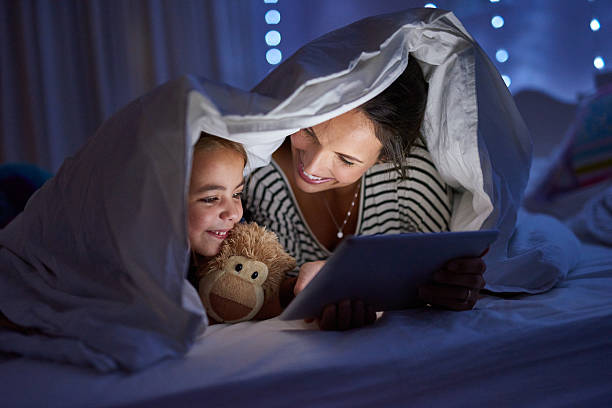 Be it reading fairy tales or classic poems, reading aloud can help children in every aspect of their development. Developing reading habits among your kids can benefit in:
Child's cognitive development and ability to process information.
Reading multilingual books can nurture a child's language skills.
Parents can develop bonds with their children through reading.
Reading helps to enrich kids' vocabulary.
Enhance concentration and discipline children.
Allows children to imagine and unleash their creativity.
Develops a kid's perspective and understands different people's points of view.
Set a strong foundation for academic excellence.
Related Reading: 

Best Math Apps for Kids
10 Best Reading Apps for Kids
Reading is a precious gift that every parent should give to their children. Since it is a digital era, you can give your kids the best reading apps to store, read, and manage their reading material.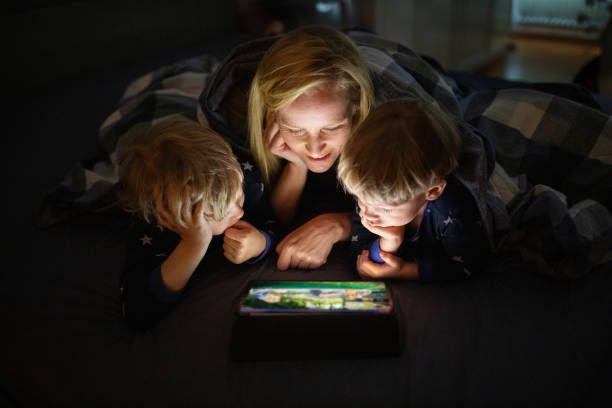 Here are some helpful reading apps for kids of all ages:
SplashLearn is an intuitive ELA gaming app. The app has over 2284 ELA games to help your toddlers learn new words and make complete sentences. For preschoolers to 5th graders, this tool has several great games to enhance the reading experience for your kid.
SplashLearn: Most Comprehensive Learning Program for PreK-5

SplashLearn inspires lifelong curiosity with its game-based PreK-5 learning program loved by over 40 million children. With over 4,000 fun games and activities, it's the perfect balance of learning and play for your little one.
Try for free
UniteforLiteracy is an excellent web application for early readers. It has over 400 non-fictional books in English and Spanish. Children can read with or without narration to improve their pronunciation skills. In addition, there are several categories available for your child to explore every day, like pets, nature, robots, etc.
Epic has a huge children's book collection for all ages. The parent or teacher has to create an account for children on the app. A parent can set up 4 accounts on the app for their children to personalize the reading library. Epic also offers visuals and music to make the reading fun.
Sight Words is a perfect reading app for 4 years or up children. It has detailed animations, stunning visuals, and soothing background to capture your child's interest. The app also contains some fun games tailored for different grades to stimulate reading habits among young kids.
Kindle requires no introduction today. It is an Amazon library from which you can download free or purchase a digital copy of popular kids' storybooks, poems, illustrations, and more. You can also find some classic children's books on Kindle like Peter Pan, Rapunzel, The Beauty & The Beast, etc.
Audible is a similar reading app to Kindle. The only difference is that it has audiobooks. Your children can read and listen to books simultaneously, which is good for improving their pronunciation skills. Without an adult's help, children can learn to read with Audible. However, the only downside is that the app is free to download, but some books are not. You have to purchase some books or get an Audible subscription to read two books free per month.
SNAP Learning is a prominent literary library aligned with Common Core. The app has more than 500 advanced reading levels up to K-12 books in English and Spanish. You will also find fictional, non-fictional, and other guided lessons for children of all ages.
Tales2Go is yet another audiobook library for kids. Listening to audiobooks motivates your children to read while developing crucial speaking and listening skills. Tales2Go has over 10,000 titles for individuals, schools, and public libraries. It's pay-to-play, so you can get in touch with Tales2Go for prices.
It is an app for young readers around 4 or above to teach them words by seeing. The application is designed to grab children's attention with animations and music. There are also digital flashcards available to assemble words and match them. It is a gamified app to entertain your young children and help them pick a few new words.
FarFaria offers a free story a day based on your children's grade level. You can download or purchase a subscription to access the entire stories catalog. Besides this, the app is integrated with Common Core, which helps parents pick age-appropriate books for their children.
Discover more educational resources for children online that can enhance their learning and help them become smarter.
Related Reading: 

Best Online Learning Platforms Gaining Traction These Days
Let's Make Your Children Read!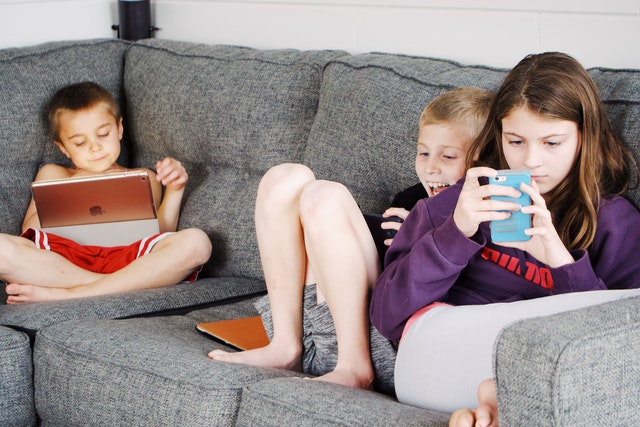 Today, you might not be able to make your kid sit and read a story from a book. But giving them animated and musical reading apps to read and play will hold their attention.
Thus, if your kids are young and won't stay away from smart gadgets, download the best reading apps on their phones. This way, they can develop an interest in reading without even noticing.
Frequently Asked Questions
How to find the best reading app for your kids? 
You have to consider some essential points while selecting the best reading app for your kids, such as age, your kids reading level, grade, etc. Moreover, you should first use the app and make sure that it is kid-friendly before introducing it to your children. You should also select the reading material for your children so they won't read anything inappropriate.
Are there any free reading apps for kids? 
Yes, most reading apps are free to download, like Kindle or Audible. However, you have to pay for the books that are not free or read the material available for free.