It is critical for a child's growth to instill a love of reading at a young age, not to mention how enjoyable it is! Stories for kids can teach them a lot about life, the world, and themselves.
SplashLearn: Most Comprehensive Learning Program for PreK-5

SplashLearn inspires lifelong curiosity with its game-based PreK-5 learning program loved by over 40 million children. With over 4,000 fun games and activities, it's the perfect balance of learning and play for your little one.
Try for free
Stories for kids with morals and exciting characters have numerous advantages and provide a bonding opportunity.
Here are some ELA games to educate and engage your kids!
Benefits of Short Stories for Kids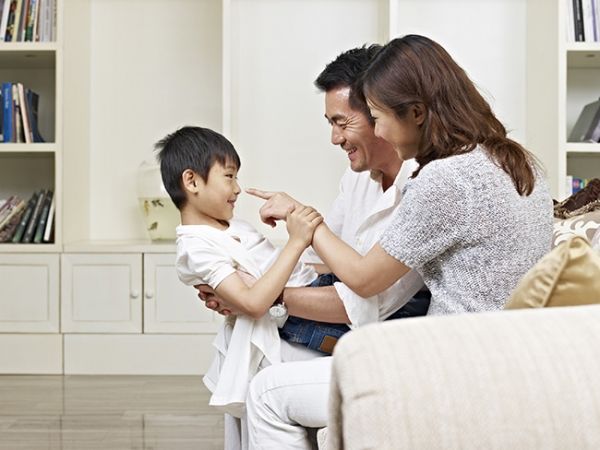 Cultural Understanding
Children can learn about the world, other countries, and traditions through listening to stories. It can help in the development and understanding of different cultures and countries. A good story for kids urges them to put themselves in the shoes of the protagonist of the story and evaluate their actions and emotions and why they made them.
Communication
Reading to a youngster can help them become more open to expressing themselves and communicating their feelings and views. It improves focus and listening skills because they miss out on important plot points if they don't listen.
Ask them questions about the storyline and characters in the story, how each character might advance the plot, and why they believe the character has acted in a certain way.
When reciting a story to kids, they should be encouraged to ask questions and express their feelings. Reading is an excellent approach to expanding your child's vocabulary because kids learn new words with reading. If they don't understand something, they will almost certainly ask for an explanation, so encourage them to do so.
Curiosity & Imagination
An intriguing story for kids also encourages them to be imaginative by seeing the environment, characters, and plot as the narrative unfolds.
Social Skills
Children are encouraged to listen to others through storytelling. They learn to be more patient and allow others to speak for themselves as they begin to realize that others may not see things the same way they do.
Story for kids opens doors to new worlds for children. It allows children to discover new concepts and knowledge; they are unknowingly learning essential life lessons by listening to an interesting, fascinating story.
Related Reading: 

10 Best Classic Fairy Tales For Your Kids' Early Development
Best Stories For Kids With A Moral
1. The Boy Who Cried Wolf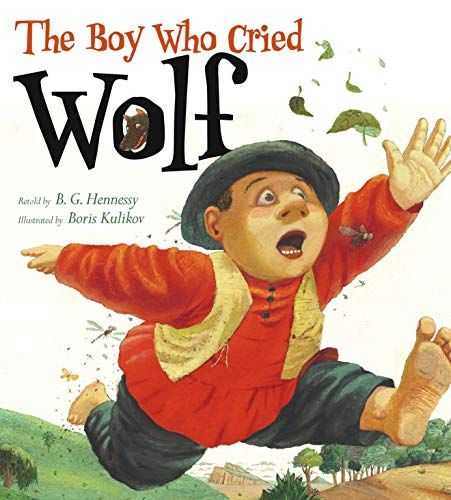 This classic tale is about a boy who grew bored while watching the community sheep grazing on the hillside. To entertain himself, he yells, "W" lf! Wolf!" "o the villagers would come running to the top thinking a wolf is on the prowl for the sheep.
The boy was amused when the villagers dashed up the hill only to find out there was no wolf. "D" Don'thout wolf, boy, when there isn't wolf!" "
The boy did this again until a genuine wolf started stalking his sheep. The boy started yelling as loudly as he could, "W" lf! Wolf!" "the villagers thought this time he was playing them again and did not rush to his aid.
Moral: Lying destroys trust because no one trusts a liar, even when telling the truth.
Age: 4-7 years
You can read it here.
2. The Milkmaid And Her Pail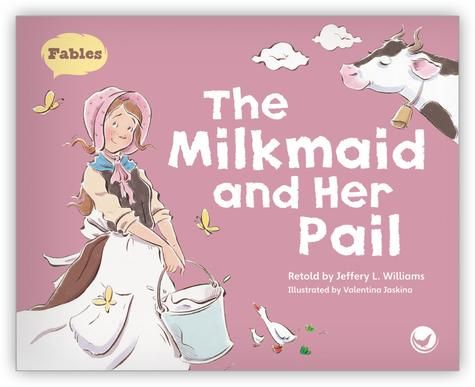 Molly, the milkmaid, had filled her pails with milk. Her job was to milk the cows and transport the milk to the market to be sold. Molly was often debating what she should buy with her money. She was thinking about everything she wanted to buy as she filled the pails with milk and went to the market.
She considered buying a cake and a basket full of fresh strawberries as she strolled down the street. She came across a chicken down the road and said, "I "I'moing to buy my own chicken with the money I earn today. When that chicken lays eggs, I'll be able to sell milk and eggs for a profit!"
"
Molly planned what else she'd buy and began skipping out of excitement. She completely forgot about the milk in her pails and was soon covered in milk as it spilled over the edges. Molly exclaimed, drenched, "I "I'll never be able to afford a chicken again." "
With her empty pails, she returned home. "O," my goodness!" "exclaimed her mother when Molly explained what happened. "O," Molly, my dear," "aid her mother. "D" Don'tount your chickens till they hatch; how many times do I have to say?"
Moral: If you plan for future achievements, your present tasks will suffer. Focus on completing your tasks successfully, and no harm shall befall you.
Age: 3-12 years.
You can buy it here.
3. The Snowy Day by Ezra Jack Keats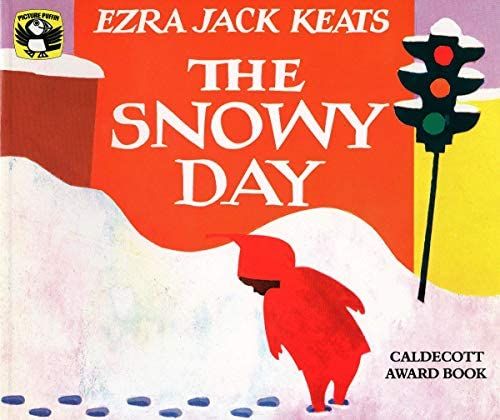 If you want to introduce your teenager to the journey of an African-American protagonist, the book "e Snowy Day" "s perfect. It illustrates the journey of Peter through a snowbound New York City.
If you want your kids to appreciate diversity, make sure they read this masterpiece by Jack Keats.
Moral: Diversity should consistently be recognized & valued. People of all backgrounds and walks of life should be treated equally.
Age: 3-10 years
You can read it here.
4. Black beauty by Anna Sewell
Although a classic tale, Black Beauty is timeless and full of life lessons. Children will learn many critical lessons while walking down the path of a black horse, such as that of hard work, the value of friendship, and confidence.
This is an excellent book for kids who can learn about life through the eyes of a carefree horse and an elderly mare.
Moral: Growing up is challenging and sometimes lonely, so one should always strive to be gentle and good.
Age: 10-16 years
You can read it here
5. Blueberries for Sal by Robert McCloskey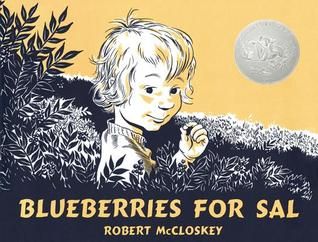 This story demonstrates to children how, despite their differences, all families are alike. It's the story of a young boy named Sal and a baby bear named Maine who are both on a blueberry search with their mothers.
This is an excellent read for kids who feel like rebels or parents who have ever felt like raising a rebel.
Moral: Regardless of our color, race, ethnicity, or location, we're all the same.
Age: 3-12 years
You can get the audiobook here or read it here.
Related Reading: 

Classic Mom Poems to Make Mothers Feel Special
Why Stories for Kids are Helpful
Sharing stories every day, talking, and being creative with your child benefits their development diversely.
Reading and sharing stories has the potential to:

Help your children in learning to recognize sounds, words, and language
Develop strong reading abilities
Learn to appreciate the significance of books, literature, and storytelling
Encourage your child's curiosity and imagination
Help the development of your child's brain, concentration, social skills, and communication abilities
Assist your child with comprehending new & terrifying experiences, and the intense emotions that accompany them

Enables children in distinguishing between real and make-believe situations.
Helps kids in learning about the world, as well as their own and other cultures.
How Parents Can Make Their Own Stories
Kids of all ages like hearing about you and your family. When did you first lose a tooth? Which of your teachers was your favorite? Thinking about Mothers or Fathers as a child may pique kids' interest. Perhaps you like to tell the story about the ghost who resided in your great-grandmother's attic that was passed down to you.
Nothing is more entertaining to children than a story about a time when a parent or elder did something stupid. Children like learning about a past that has a personal connection to them. Preschoolers and toddlers like hearing stories about their favorite book characters.
Storytelling for Parents
Extend the scope of your storyline. Make your own story with your youngster. Find photos of people or places or pets from your family or magazines that could be relevant to the story. Retell the narrative in your own words.
If no pictures are available, make your own. Act out the popular narrative using puppets or costumes involving the entire family. The options are limitless!
Please encourage your children to tell a story of their own! Encourage your youngsters to create their narratives after exposing them to several types of storytelling. Children must have the opportunity to explore ideas and tell stories using their imaginations. This improves communication, organization, and efficiency.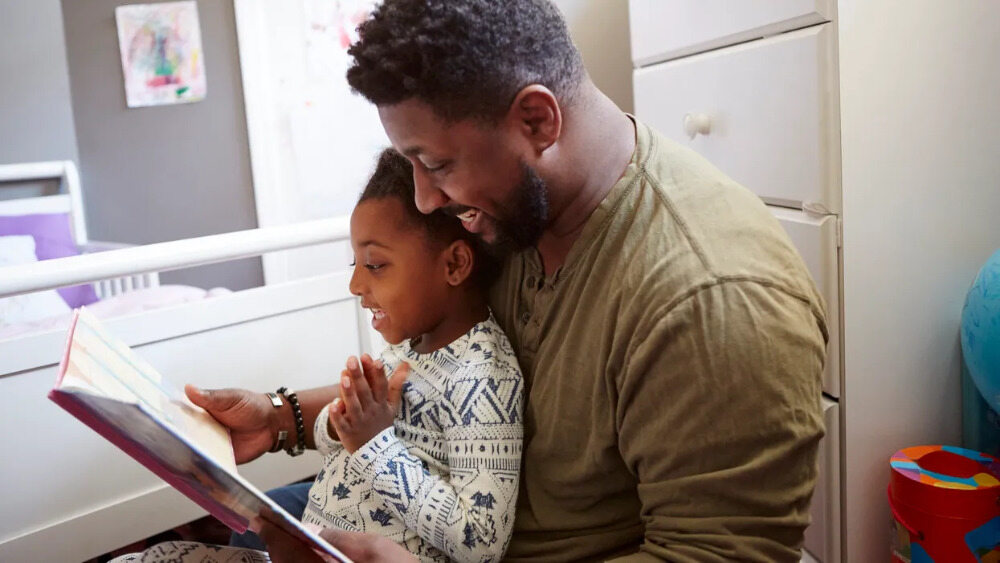 Reasons to Read Stories for Kids
It should come as no surprise that reading to children has a significantly positive impact on their development.
It benefits their language development in a variety of ways.
It broadens their horizons and increases their enjoyment of storytelling.
It allows them to express emotions like empathy.
It expands their vocabulary, allowing them to communicate effectively.
It invites participation and discussion.
It allows you to have some fun with your child.
Importance of Stories for Kids
Stories for kids greatly aid growth and development. They can make friends with the books they read and the characters they meet. ItIt'slso crucial for kids to understand that books are a valuable source of information and that solid reading abilities are essential for future success. Short stories also aid kids' self-esteem, emotional regulation, language acquisition, and learning.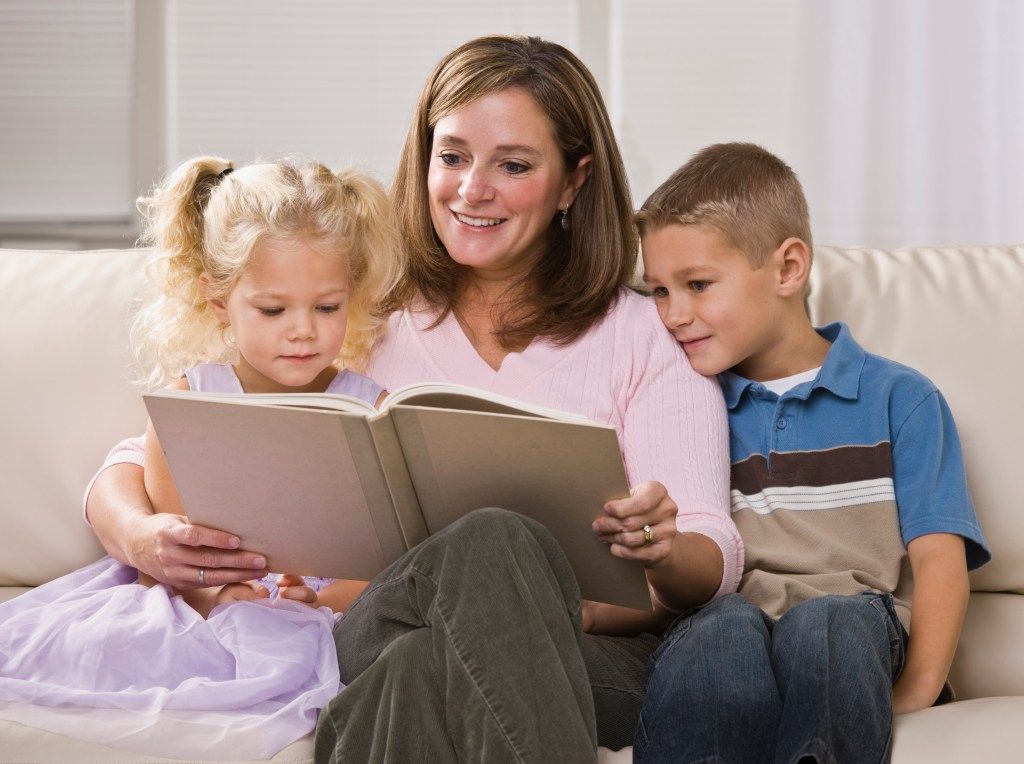 Confidence Levels
Children who can read fluently are more likely to be self-assured. This helps kids at school when they can fully participate in activities. Knowing your place in the world is another aspect of developing confidence and self-esteem. Short stories for kids can aid this process by demonstrating to youngsters what people's lives are like in their communities and different regions of the world.
Language & Learning
Short stories for kids are a great way to introduce new words and ideas into vocabulary – starting with picture books for the very young working up to more complex novels for teenagers. Stories help children learn about concepts such as shape, size, space, color, up and down, inside and outside, numbers, and the names of objects. They can also teach children about everyday tasks, such as brushing their teeth, taking care of animals, cleaning and sorting, and preparing food.
Short stories for kids are helpful to teach more complex ideas, such as the importance of sharing, the passage of time, and compassion for others. They can be beneficial when explaining traumatic events, such as family break-ups and bereavement. Fiction based on real-life can also help children with their own life experience – it shows them how diverse the world is and that some people's lives are vastly different from theirs.
Relaxation
Short stories for kids before bedtime can help children relax. They allow children to forget about the stresses of the day and engage themselves in fantasy for a while. The soothing familiarity of a well-loved story, rhyming, and repetition, along with the sense of security that comes with the time spent reading together, all contribute to the child's relaxation.
Coping with Feelings
Kids' short stories encourage a child's imagination by introducing new concepts such as imaginative worlds, other planets, various points in time, and fictional characters into their environment. It will instill in the kids that they can and should imagine whatever they desire.
The beauty of storytelling is that it can be immensely realistic and otherworldly. They can be reading about youngsters growing up in similar circumstances one minute and reading about alien species, such as Martians vacationing on Jupiter, the next.
Conclusion
Reading stories to children is always beneficial to their development, as mentioned, personally and socially. However, read these short moral stories to your children, and we are confident that they will love them and spark an interest!
Furthermore, these morally uplifting short stories will teach your children valuable lessons that they will remember for the rest of their lives.
Let's find more online educational resources and printable worksheets your for kids that will help with their learning experience and make them smarter.