Christmas is all about spreading cheer and happiness all around. One of the best Christmas activities for kids is doing something nice for someone. Whether it's helping out at home, volunteering at a soup kitchen together, or giving an unexpected gift to someone – it's a great way to teach kids how important it is to give back. 
SplashLearn: Most Comprehensive Learning Program for PreK-5

SplashLearn inspires lifelong curiosity with its game-based PreK-5 learning program loved by over 40 million children. With over 4,000 fun games and activities, it's the perfect balance of learning and play for your little one.
Try for free
Make someone's day by fulfilling their Christmas wishes by getting them to jot down their wishlist on this printable!
No matter how old you get, Christmas activities can always take you to your childhood days and fill your soul with new zeal and excitement.
Usually, every family has their set Christmas tradition, including gift unwrapping, Christmas tree decoration, and more.
However, suppose you don't have any particular family Christmas tradition or wish to do something new this year. In that case, we have some fantastic and extremely fun Christmas activities for kids that your entire family can enjoy.
18 Amazing Christmas Activities for Kids
1. Christmas Scavenger Hunt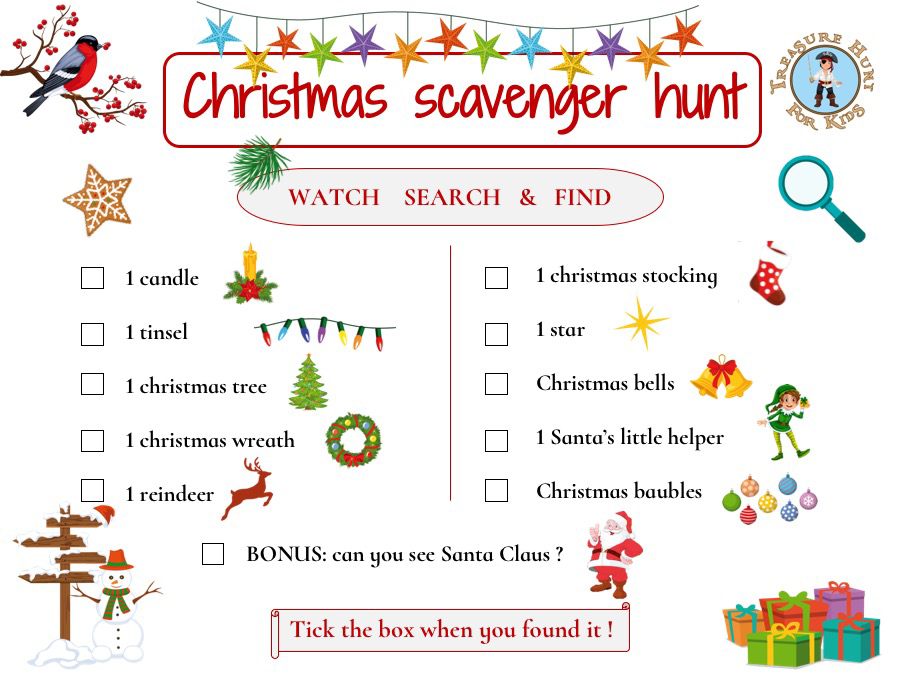 A Christmas Scavenger Hunt is a thrilling addition to your list of Christmas activities to do with kids. This engaging game can be played indoors, making it a perfect choice for Christmas activities to do at home. Hide various festive items around your house and create a list of fun clues for your family to solve. It's an excellent way for everyone to bond and enjoy the holiday spirit together.
2. Write a Letter to Santa
It is a classic Christmas tradition that you can celebrate with your children. You can encourage your kids to use their creativity to write unique letters to Santa with their wish lists. If your kids are too young to write, they can draw illustrations to convey their wish list to Santa.
Download these printables and let your kids write their letters to Santa!
3. Host a Karaoke Christmas Party
If you want to keep Christmas celebrations low-key this year, you can invite over your friends and your kid's friends to host a karaoke Christmas party.
You can sing classic Christmas songs like Jingle Bells, and All I Want for Christmas Is You with your family and friends all night and welcome Santa Claus.
Related Reading: Cheerful Christmas Poems & Carols for Kids
4. Organize a Christmas Craft Party
Set a craft station in your living room with all the fun craft elements and invite over your kids' friends to have a fun Christmas party. You can also make some snacks and milkshakes to feed your little guests. After a craft party, your house might look a little messy, but that big smile on your kids' faces will compensate for it.
Related Reading: Best Christmas Crafts Ideas for Kids
5. Christmas Family Photoshoot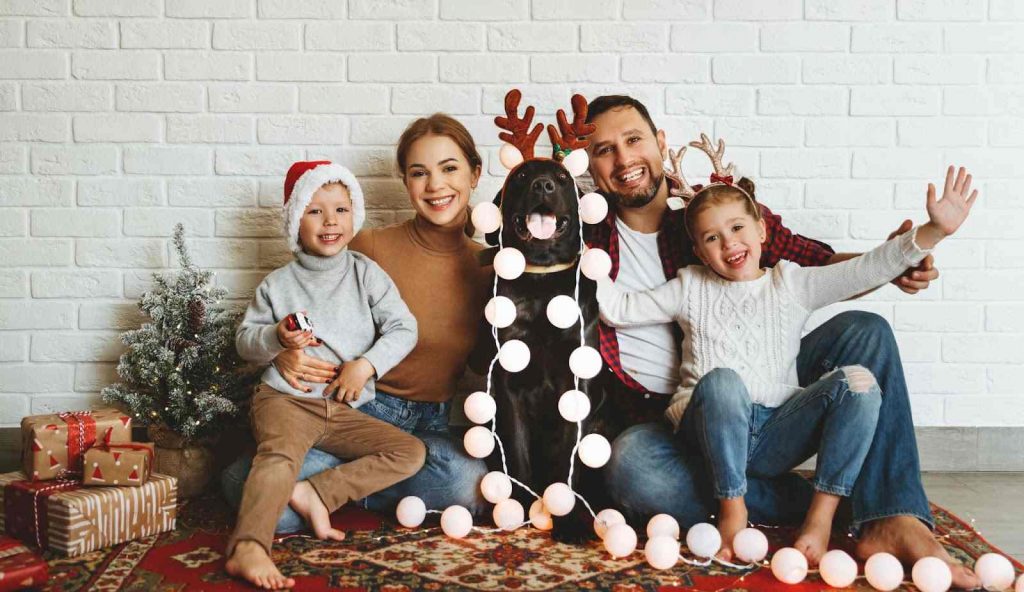 Getting a Christmas family portrait can be a great addition to your Christmas activity list. You can wear goofy Christmas sweaters and Santa hats and decorate your home with Christmas decorations to set a backdrop for your family photoshoots. If your budget allows, you can hire a professional photographer to capture your precious family moments. Otherwise, your smartphone camera is sufficient to capture candid family photos.
Related Reading: Funniest Christmas jokes for kids to let it ho ho ho!
6. Minute to Win It Cup Stacking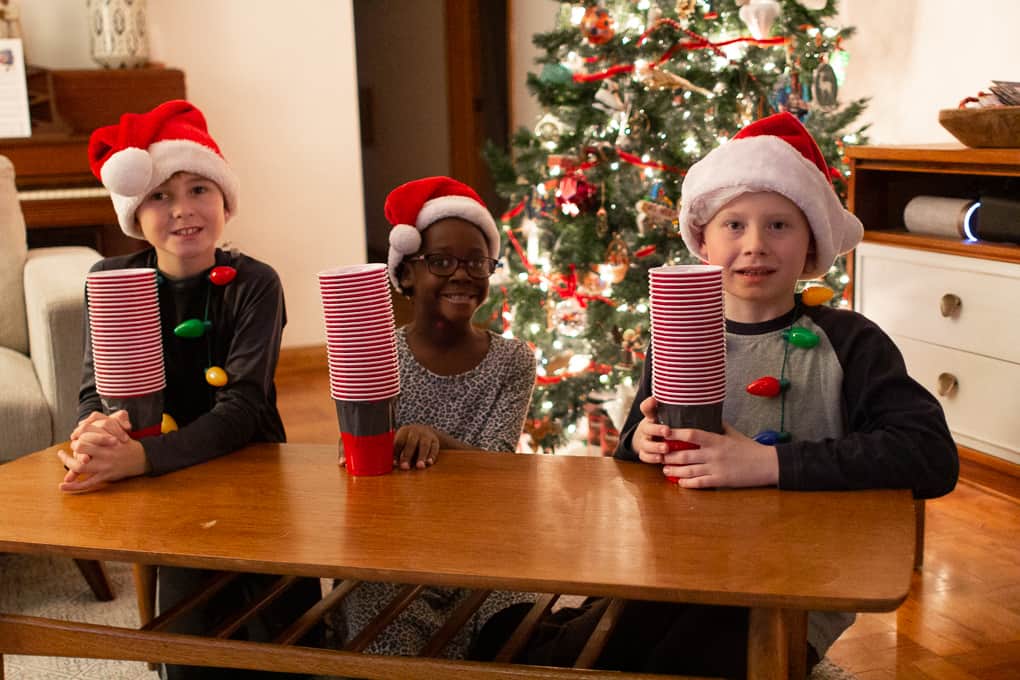 If you are looking for Christmas activity ideas, try the Minute to Win It Cup Stacking game. This game is a fantastic way to bring some friendly competition into your holiday celebrations. Each family member tries to stack cups into a tower as high as they can within a minute. It's a simple yet exciting game that can be enjoyed as part of your kids' Christmas activities, and it's just as fun for adults!
7. Salt Dough Ornaments
All you need for this fun Christmas activity is flour, salt, water, and lots of colors. Set a separate workstation for your kids where they can make cute ornaments to decorate the Christmas tree, like bells, candy canes, etc.

If you are hosting a Christmas dinner this year, this craft idea will help to keep all the kids busy while the elders can mingle and enjoy eggnog.
8. Visit a Christmas Tree Farm
Nowadays, you can easily buy a well-groomed Christmas tree from a shop or simply order one online. But when you visit a Christmas tree farm with your kids and cut yourself a Christmas tree, it will bring a lot more joy to your Christmas celebrations.
9. Decorate a Gingerbread House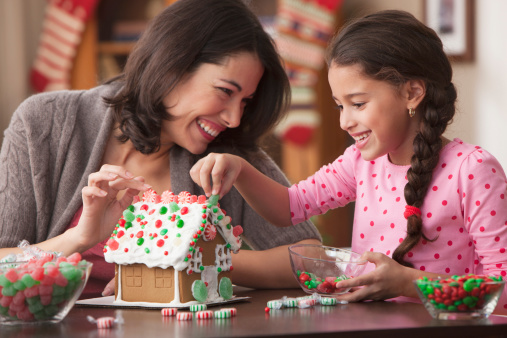 There is nothing better than a craft that you can eat later on. So, you can take your kids to the kitchen, put on your chef hat to make a gingerbread house, and decorate it with all the delicious candies you can find.
However, if you are not a good baker, there's nothing to worry about. Nowadays, you can buy gingerbread kits from shopping malls. These kits have ready-made gingerbread walls, you simply have to put the house together and decorate as you please.
10. Christmas Movie Trivia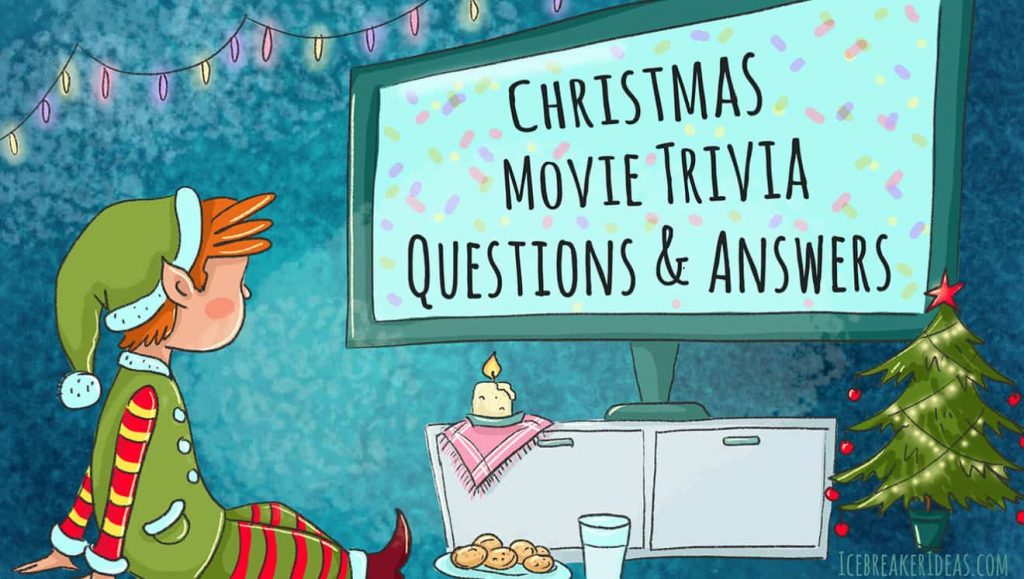 Christmas Movie Trivia night is a cozy and fun Christmas activity idea for the whole family. Gather around with some holiday snacks and challenge each other's knowledge of classic Christmas movies. This activity is a great way to spend quality time together, making it a memorable part of your family Christmas activities. It's perfect for those chilly evenings when staying in feels just right.
Related Reading: Best Christmas Trivia for Kids for a Fun and Memorable Holiday Time
11. Make a Christmas Tree
For a simple Christmas activity that brings out the creative side in everyone, try making a DIY Christmas tree. This can be a fun project where you use materials like cardboard, paper, and decorations to create a unique tree. It's an excellent way for children to express their creativity and it adds a personal touch to your holiday decor. This activity is not only enjoyable but also a great way to make lasting memories.
12. Make Paper Snowflakes
Making paper snowflakes is one of the most classic indoor Christmas activities that's perfect for all ages. With just some paper and scissors, you can create beautiful snowflakes to decorate your windows or Christmas tree. This activity is great for developing fine motor skills in younger children and allows for endless creativity. It's a peaceful and enjoyable way to spend time together indoors during the holiday season.
13. Put a Heart on Grinch
You can print out an angry Grinch photo using your printer and request that your kids make small hearts with a positive message.
Then, you can invite your friends and family over to put a positive message on Grinch but blindfolded. Such Christmas activities for kids will make Christmas merrier and more memorable for them.
14. Christmas Photo Cards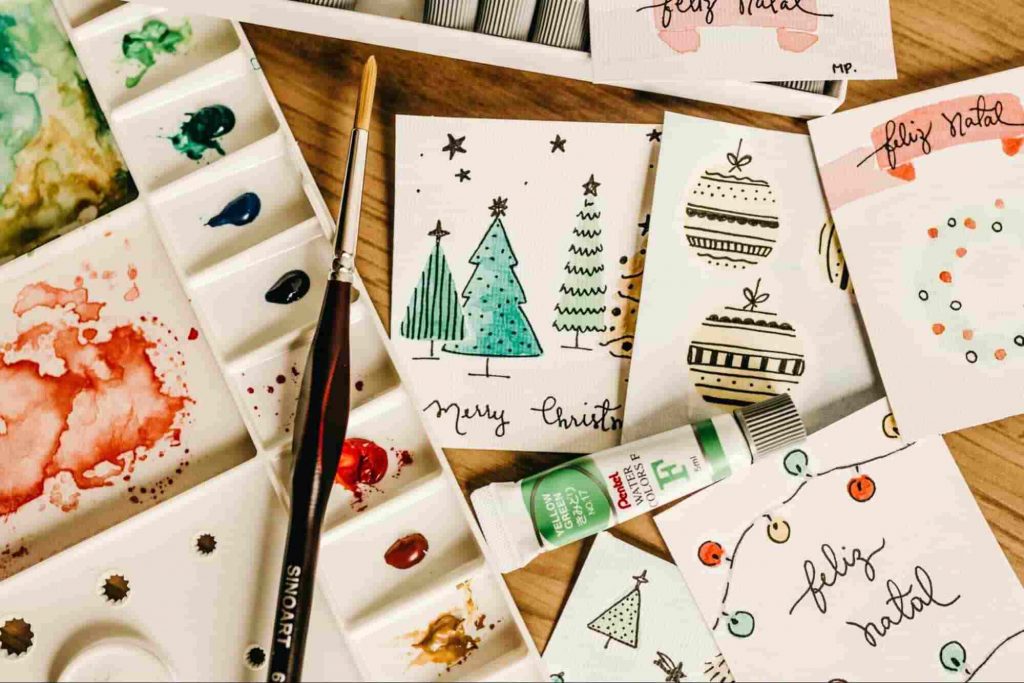 In this digital age, the trend of sending and receiving Christmas cards is considered outdated. But you can revive this Christmas tradition this year. You can grab some old family photos from your garage and ask your kids to make special family Christmas cards for all your loved ones with their photo cutouts.
Your kids can go crazy with sparkles, colors, and cute Christmas messages to spread Christmas joy to everyone.
15. Go Ice Skating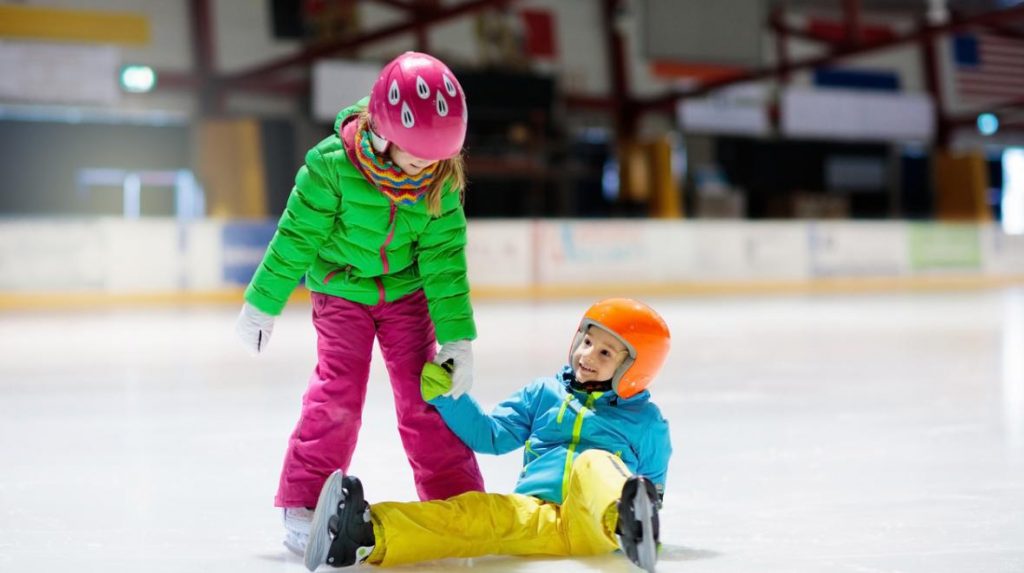 Ice skating is one of the quintessential Christmas Eve activities for many families. It's a wonderful way to enjoy the outdoors and get some exercise during the holiday season. Whether you're gliding gracefully or just trying to stay on your feet, ice skating promises a lot of laughter and fun. It's a great activity to enjoy on Christmas Eve, setting the mood for the festive day ahead.
16. Christmas Binge-Watching
The easiest Christmas activity is to select a few timeless Christmas movies like Home Alone and Elf to binge-watch with your family. You can make your Christmas movie marathon by making hot chocolate, caramelized popcorn, and candy canes.
17. Christmas Lights Gazing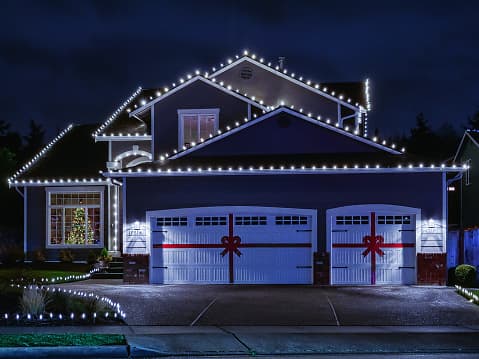 You can bundle up into your warm clothes and take a walk around the block with your family to gaze upon all the stunning Christmas decorations. You can even invite your friends along to watch Christmas lights and decorations in your neighborhood.
18. Build a Snowman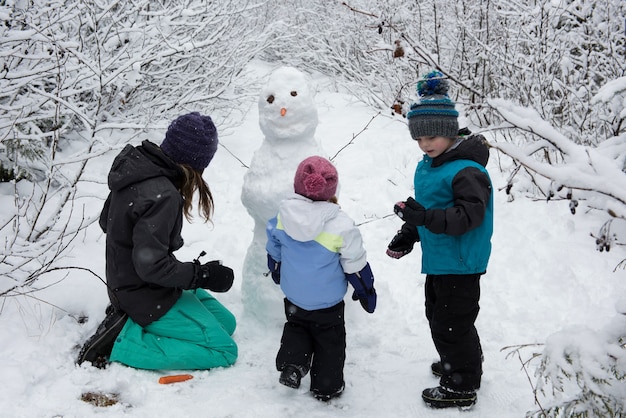 Building a snowman is one of the most fun Christmas activities for children that never goes out of style. If you're in a place where it snows, this is a fantastic way to enjoy the winter wonderland. Kids can get creative with how they decorate their snowman, using items like carrots, hats, scarves, and buttons. It's a fun and engaging way to play in the snow and enjoy the winter season.
Merry Christmas!
Christmas means merriment and joy. No matter how you celebrate your Christmas and what activities you do during Christmas, all that matters is having a good time with family and friends.
So, we wish you a Merry Christmas and hope you have an amazing Christmas celebration with your loved ones.
Frequently Asked Questions(FAQs)
Why is having a Christmas tradition important for kids?
Having a Christmas tradition teaches values to kids. They also learn to bond together and celebrate Christmas as a family. Some Christmas traditions help children become more creative and express their thoughts clearly, like creating Christmas crafts and ornaments.
How do you select the right Christmas activities for kids?
You should select Christmas activities for kids that can help them learn new things, be more creative and understand the real meaning of Christmas.
What are some of the best Christmas activities for kindergarten students?
Some of the best Christmas activities for kindergarten students include playing Reindeer Ring Toss, enjoying a festive game of Christmas BINGO, and engaging in lively rounds of Christmas Charades. These activities are fun, interactive, and perfect for young learners.