Give back with a good deed
Christmas is all about spreading cheer and happiness all around. One of the best Christmas activities for kids is doing something nice for someone. Whether it's helping out at home, volunteering at a soup kitchen together, or giving an unexpected gift to someone – it's a great way to teach kids how important it is to give back.
Make someone's day by fulfilling their Christmas wishes by getting them to jot down their wishlist on this printable!
No matter how old you get, Christmas activities can always take you to your childhood days and fill your soul with new zeal and excitement.
Usually, every family has their set Christmas tradition, including gift unwrapping, Christmas tree decoration, and more.
However, suppose you don't have any particular family Christmas tradition or wish to do something new this year. In that case, we have some fantastic and extremely fun Christmas activities for kids that your entire family can enjoy.
18 Amazing Christmas Activities for Families
1. Host a Karaoke Christmas Party
If you want to keep Christmas celebrations low-key this year, you can invite over your friends and your kid's friends to host a karaoke Christmas party.
You can sing classic Christmas songs like Jingle Bells, and All I Want for Christmas Is You with your family and friends all night and welcome Santa Claus.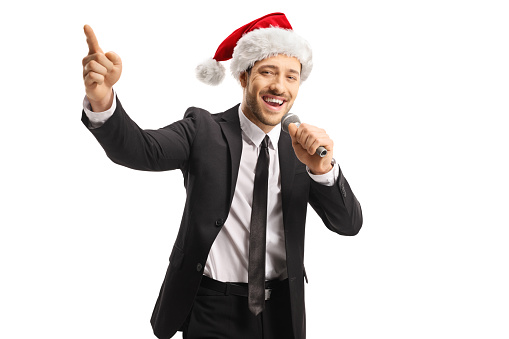 Also Read: 

Christmas movies for kids to binge-watch this merry December!
2. Write a Letter to Santa
It is a classic Christmas tradition that you can celebrate with your children. You can encourage your kids to use their creativity to write unique letters to Santa with their wish lists. If your kids are young to write, they can draw illustrations to convey their wish list to Santa.
Download these printables and let your kids write their own letters to Santa!
Dear Santa letter PDF Download
Dear Santa letter 2 PDF Download
3. Organize a Christmas Craft Party
Set a craft station in your living room with all the fun craft elements and invite over your kids' friends to have a fun Christmas party. You can also make some snacks and milkshakes to feed your little guests. After a craft party, your house might look a little messy, but that big smile on your kids' faces will compensate for it.
Also Read: 

Best Christmas decoration ideas that are budget-friendly
4. Christmas Family Photoshoot
Due to the pandemic, you might have missed many opportunities to go out with your family and get your family photos clicked. So, put a Christmas activity on your list to get your family photos clicked.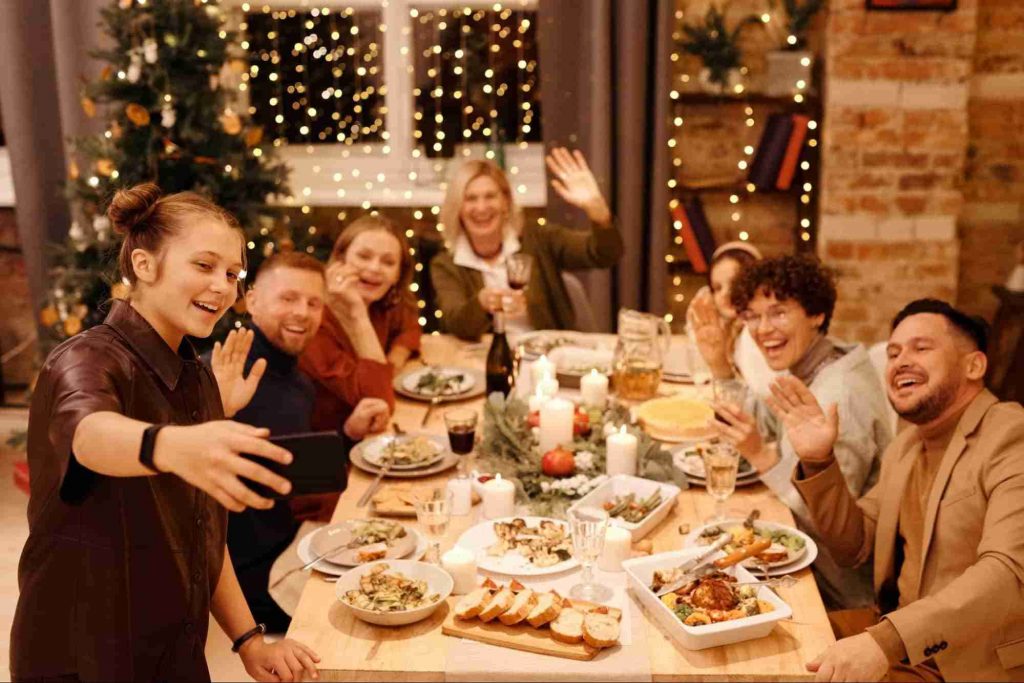 You can wear goofy Christmas sweaters and Santa hats and decorate your home with Christmas decorations to set a backdrop for your family photoshoots. If your budget allows, you can hire a professional photographer to capture your precious family moments. Otherwise, your smartphone camera is sufficient to capture candid family photos.
5. Create a Key for Santa
This Christmas activity is great for families who live in apartments without a fireplace. You might not have the option to hang stockings around the fireplace to welcome Santa through the chimney, but you can create a special key for Santa.
Also Read: 

Funniest Christmas jokes for kids to let it ho ho ho!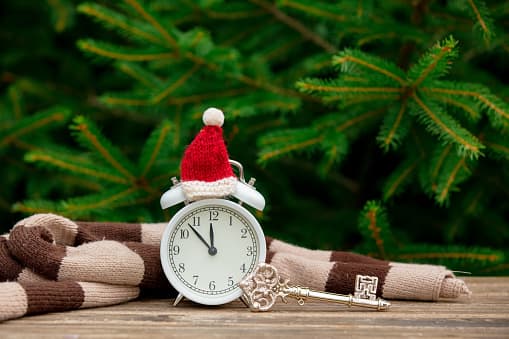 Here's how you can make keys for Santa:
Step 1. Give your house key to your kids and ask them to take its print on a cardboard sheet.
Step 2. Cut out the keyframe from the cardboard.
Step 3. Use old ribbons or keychains to make a special home key for Santa to come and leave presents for your little munchkins.
6. Bake Cookies
This classic Christmas activity can bring back a sweet nostalgia for your childhood Christmas celebrations. Baking cookies with your kids can make Christmas fun and happy.
However, you can spin up this Christmas activity by joining an online cookie-baking class with your family. Your entire family can learn new baking skills and recipes this year to celebrate Christmas on a sweet note.
On the flip side, you can recreate your mother's classic cookie recipes with your kids and pass on a family recipe to the next generation.
Also Read:  

Artsy Christmas crafts that are easy to make at home
7. Salt Dough Ornaments
All you need for this fun Christmas activity is flour, salt, water, and lots of colors. Set a separate workstation for your kids where they can make cute ornaments to decorate the Christmas tree, like bells, candy canes, etc.

If you are hosting a Christmas dinner this year, this craft idea will help to keep all the kids busy while the elders can mingle and enjoy eggnog.
8. Visit a Christmas Tree Farm
Nowadays, you can easily buy a well-groomed Christmas tree from a shop or simply order one online. But when you visit a Christmas tree farm with your kids and cut yourself a Christmas tree, it will bring a lot more joy to your Christmas celebrations.
9. Decorate a Gingerbread House
There is nothing better than a craft that you can eat later on. So, you can take your kids to the kitchen, put on your chef hat to make a gingerbread house, and decorate it with all the delicious candies you can find.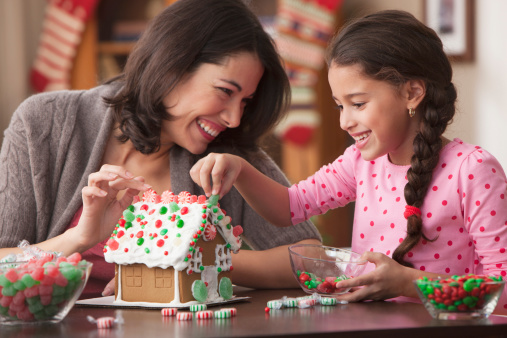 However, if you are not a good baker, there's nothing to worry about. Nowadays, you can buy gingerbread kits from shopping malls. These kits have ready-made gingerbread walls, you simply have to put the house together and decorate as you please.
10. Snowman Bowling Tournament
After opening gifts on Christmas morning, you can organize a small snowman bowling tournament with your family. First, get some old cans, paint them white, and draw snowman faces.
Once your kids have a blast making snowmen out of waste cans, you can divide your family into groups of two to start an epic Christmas bowling tournament.
11. Candy Cane Hunt
This Christmas activity is similar to Easter egg hunting, but your kids will hunt candy canes this time. If your kids adore Easter, there's no harm in recreating egg hunting with candy canes. In fact, it will keep your kids entertained while you prepare Christmas gifts and dinner for your family.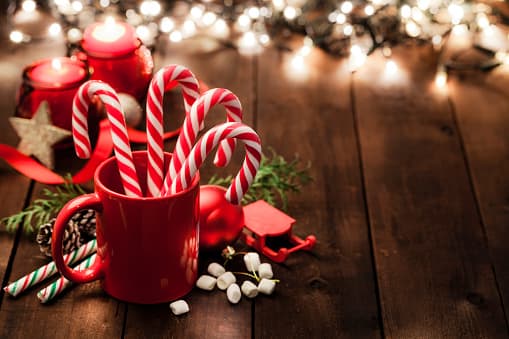 12. Christmas Slime
If your kids are obsessed with ooey-gooey slime, turn it into your Christmas activity.
Simply grab red and green colors with loads of glitter from your nearest supermarket. Set up a station for your whole family to create a slimy Christmassy mess and share laughter.
If your kids are teenagers, you can record your Christmas slime party and share it on social media to share your Christmas activity with the world.
13. Put a Heart on Grinch
Let's spread some joy this Christmas. You can print out an angry Grinch photo using your printer and request that your kids make small hearts with a positive message.
Then, you can invite your friends and family over to put a positive message on Grinch but blindfolded. Such Christmas activities for kids will make Christmas merrier and more memorable for them.
14. Christmas Photo Cards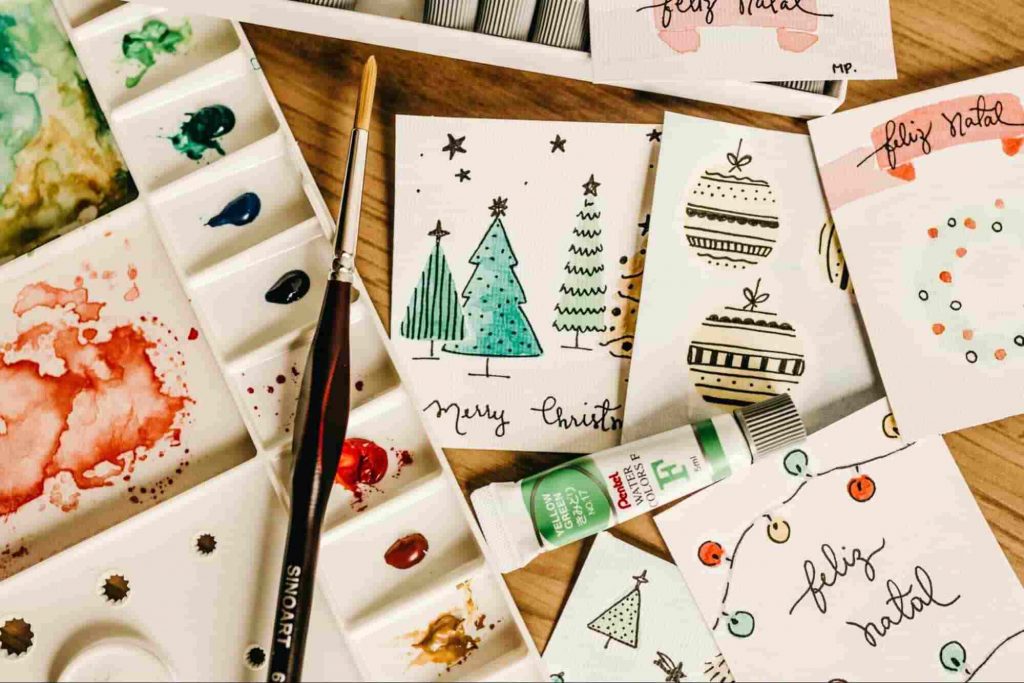 In this digital age, the trend of sending and receiving Christmas cards is considered outdated. But you can revive this Christmas tradition this year. You can grab some old family photos from your garage and ask your kids to make special family Christmas cards for all your loved ones with their photo cutouts.
Your kids can go all crazy with sparkles, colors, and cute Christmas messages to spread Christmas joy to everyone.
15. Give Back With A Good Deed
Christmas is all about spreading cheer and happiness all around. One of the best Christmas activities is doing something nice for someone. Whether it's helping out at home, volunteering at a soup kitchen together, or giving an unexpected gift to someone – it's a great way to teach kids how important it is to give back.
Make someone's day by fulfilling their Christmas wishes by getting them to jot down their wishlist on this printable!
Printable Christmas WishlistDownload
16. Christmas Binge-Watching
The easiest Christmas activity is to select a few timeless Christmas movies like Home Alone and Elf to binge-watch with your family. You can make your Christmas movie marathon by making some hot chocolate, caramelized popcorn, and candy canes.
17. Christmas Lights Gazing
You can bundle up into your warm clothes and take a walk around the block with your family to gaze upon all the stunning Christmas decorations. You can even invite your friends along to watch Christmas lights and decorations in your neighborhood.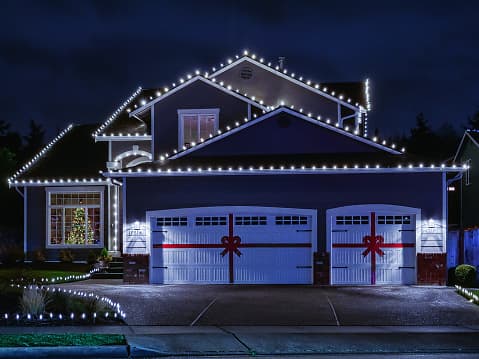 18. Attend Christmas Mass
It doesn't matter whether you are a religious person or not. You should give an opportunity to your kids to attend the Christmas Mass and experience the miracle of Jesus' birth.
A parent's responsibility is to show their kids different sides of the Christmas celebration so they can decide how they prefer to celebrate Christmas. Also, from a young age, this is one of the best Christmas activities for kindergarten students and older kids.
Just Have a Merry Christmas!
Christmas means merriment and joy. No matter how you celebrate your Christmas and what activities you do during Christmas, all that matters is having a good time with family and friends.
So, we wish you a Merry Christmas and hope you have an amazing Christmas celebration with your loved ones.
Frequently Asked Questions(FAQs)
Why is having a Christmas tradition important for kids?
Having a Christmas tradition teaches values to kids. They also learn to bond together and celebrate Christmas as a family. Some Christmas traditions help children become more creative and express their thoughts clearly, like creating Christmas crafts and ornaments.
How do you select the right Christmas activities for kids?
You should select Christmas activities for kids that can help them learn new things, be more creative and understand the real meaning of Christmas.
Is Christmas about spending time with family?
Yes, despite all the commercialization of the Christmas season, this festival is about celebrating your family. It is the special time of the year when the entire family comes together and shares happy moments. Therefore, you should always select Christmas activities to help your family interact better.