Every time you hear the classic song, "Jingle bells, jingle bells Jingle all the way Oh, what fun it is to ride In a one-horse open sleigh, hey!", you cannot help but sing along with it. An abundance of candles, candy canes, and gifts are all hallmarks of the Christmas spirit but Christmas songs for kids hold a special place in the list.
SplashLearn: Most Comprehensive Learning Program for PreK-5

SplashLearn inspires lifelong curiosity with its game-based PreK-5 learning program loved by over 40 million children. With over 4,000 fun games and activities, it's the perfect balance of learning and play for your little one.
Try for free
Christmas songs are a cherished tradition that evoke joy and warmth during the holiday season. These melodious tunes capture the spirit of giving, togetherness, and festivity. From classic carols to contemporary hits, Christmas songs create a musical backdrop that brings families and communities together in celebration.
Kids' Christmas songs come in the form of jingles, hymns, and carols, and are a great way to keep your kids in the holiday spirit. Arranging kids' Christmas songs may not figure on everyone's Christmas to-do lists as they make arrangements for this special season. Besides, with so many penned and composed specially for this holiday season, it can be daunting to find the ones you'd like to enjoy with your children and family. So why not let us do the heavy lifting for you?
Related Reading: Fun Christmas Activities for Family to Try in 2023
20 Best Christmas Songs with lyrics!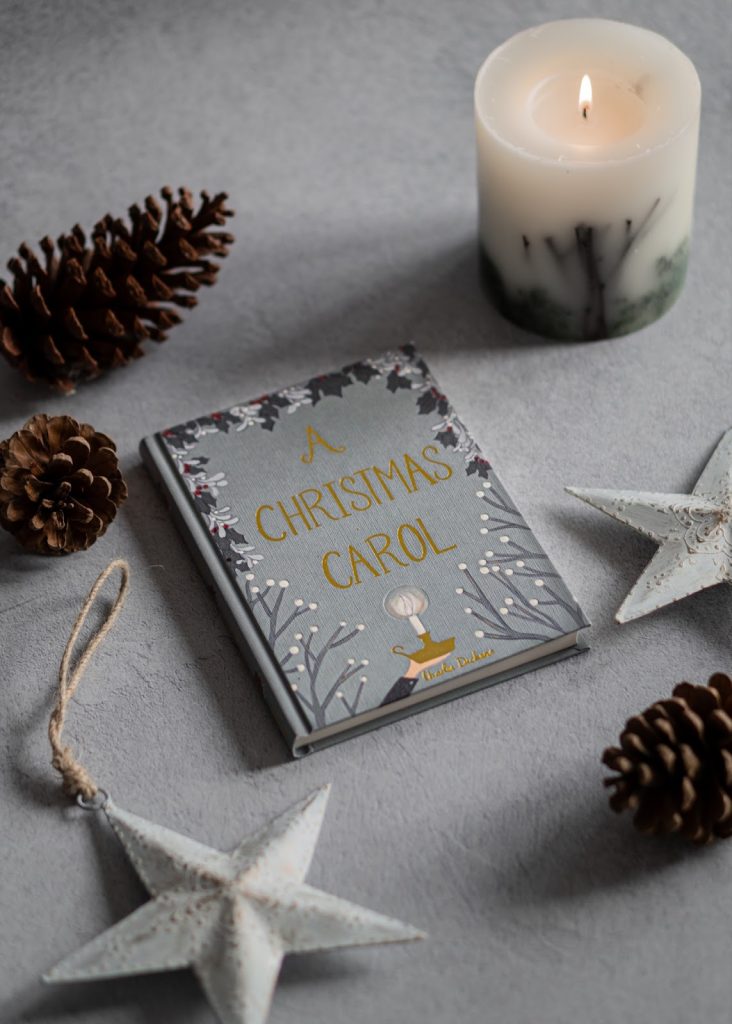 We've gone through some of the best Christmas songs for kids to filter out the ones that deserve a spot on your holiday playlist. They're all Christmas songs for kids to sing along to, but we wouldn't be surprised to see parents joining in on the fun. Without further ado, let's get singing.
1. Rudolf the Red Nosed Reindeer
To kick off this list of our favorite, fun Christmas songs for kids, it is only appropriate to begin with an old classic. Rudolph the red-nosed reindeer, as his name suggests, is about a red-nosed reindeer named Rudolph who is mocked by other reindeers because of his shiny, red nose. But to their dismay, and Rudolph's pleasant surprise, Santa asks Rudploh to pull his sleigh on Christmas Eve.
Conjured by Bob May in 1949, Rudolph's story has since been sung and performed countless times by different artists. We bring to you a relatively recent iteration of Rudolph's story by TinyDreams Stories, accompanied by a pleasant animated short based on the song to go along with the song. If you'd like the lyrics on screen to help you sing along, all you have to do is click on "CC," and you're all set.
2. Frosty The Snowman
Year: 1960
The incomparable Ella Fitzgerald spent her summer in 1960 recording classic Christmas songs alongside Frank DeVol, who conducted an orchestra for these recordings. Her iterations of these Christmas songs would welcome a bit of jazz to set them apart from other Christmas albums at the time. One of the songs she recorded was Steve Nelson and Jack Rolin's "Frosty the Snowman." And the rest is history.
Fitzgerald brings magic to this tale about a snowman named Frosty. The snowman's time with his other friends is short-lived, so they make the most of it playing and having fun before he melts away as winter comes to an end. We expect Fitzgerlad's version to be a hit among kids, with its hint of jazz guaranteed to get parents excited, too.
3.Christmas Time Is Here
Year: 1965
If your children are fans of Charlie Brown and the famous Peanuts comics, there's a good chance they may recognize this Christmas song. When it comes to fun Christmas songs for kids, this is the one to beat. Vince Guaraldi's "Christmas Time Is Here" has an infectious melody and conveys the craziness of the Christmas season in a way that lets everyone join in on the fun.
Vince Guaraldi wrote and composed this classic specifically for Peanuts, but it's adored by both fans of the show, and those unfamiliar with it. For parents familiar with Peanuts, "Christmas Time Is Here" should offer a nostalgic, bittersweet, and exciting walk down memory lane. If you're looking for a song to put on as your kids unwrap their presents on Christmas morning, this is one that's tough to beat.
4. I wish It Could Be Christmas Everyday
Year: 1973
Have you ever wished that it could be Christmas every day of the year? Probably. But you're certainly not alone in harboring that desire, because there just happens to be a song about it. Written by Wizzard in 1973, this is a song that should unite parents and kids through their unyielding love for Christmas and the wish for Christmas every day of the year.
But that's not all. The music video for this holiday classic sees the lead vocalist of Wizzard dressed as Santa Claus and jamming to an electric guitar. Don't get to see a lot of that, do you? If you're looking for Christmas songs with lyrics that you can jam to with your family this holiday season, your search ends here.
5. It's Beginning to Look a lot like Christmas
Year: 1973
Most kids may be too young to recognize Nat King Cole's voice, but we expect it to leave a lasting impression with his iteration of "It's Beginning to Look a Lot Like Christmas." Nat King Cole's baritone lends a warmth that's perfect for Christmas songs, and is best enjoyed with the family as you decorate the house and get in your festive spirits.
If your kids enjoy this iteration, then you should consider introducing them to Meredith Willson's original version of the song from 1951. With a timeless chorus that can make you feel like it's Christmas even when it isn't, Cole's take deserves a place on your playlist of the best Christmas songs for kids.
6. We Three Kings
Year: 1857
We expect many kids to be familiar with this classic Christmas carol, especially if they've ever sung as part of a choir in school, and even if they aren't, what better time than Christmas to enjoy the magic of "We Three Kings of Orient Are." Written by John Henry Hopkins Jr. in 1857, this famous carol is also known as "The Quest of the Magi," and "Three Kings of Orient."
To appreciate how popular this Christmas carol is, it would help to look at how many languages it's been translated into. English, French, Spanish, and German, just to name a few. If you'd like to introduce your children to an easy sing-along carol that teaches them about the three men who came to Bethlehem on Christmas Eve, then look no further.
7. I Saw Mommy Kissing Santa Claus
Year: 1970
Tommie Connor's unorthodox take on Christmas songs takes us back to 1952 and the hit "I Saw Mommy Kissing Santa Claus." Performed by the Jackson 5, the song tells the story of a young boy who sees his mother kissing Santa Claus on Christmas Eve, and is intended to remind us that parents, too, were once kids with a playful past full of silly moments and memories.
This song almost plays like an audiobook with convincing sound effects to help listeners visualize the story. Connor's Christmas hit intends to remind us that the joys of opening presents and enjoying the festive spirit of the holiday season are just a small part of Christmas and that creating lasting, new memories with your friends and family is what Christmas is all about.
8. Silent Night
Year: 1818
There are countless Christmas songs and carols that try to educate children about the true meaning of Christmas. If there's one song that's synonymous with this effort, it would have to be Silent Night. If you ever step out of the house during the holiday season, there's a good chance that you'll hear "Silent Night" being sung by choirs around you.
This modern Christmas choir staple was written by a French priest named Joseph Perrin in 1818. The original has since been translated into more than 300 languages, including English, and is about the wonder of a tender newborn child. It's been performed across different muscle styles, from gospel and pop, to heavy metal and country.
9. Jingle Bell Rock
Year: 1982
If you think your kids would enjoy Christmas songs that are peppy and infectious, then you can't go wrong with Jingle Bell Rock. This Christmas hit is sure to get you off the couch and grooving to the song. They may not be familiar with Bobby Helm's affable singing voice, but his words are delivered alongside dancy-worthy guitar riffs and some pleasant drums.
First performed in 1983 by Helm, this is the song you should play if you're looking for a "swell time." If your kids love "Jingle Bell Rock," they're in luck because this Christmas song has countless other iterations, including one by Hall & Oates, Miranda Lambert, and Blake Shelton.
10. The Christmas Song
Year: 1945
Written by Robert Wells and Mel Torme in 1945, "The Christmas Song" recounts the warm feeling of roasting chestnuts on an open fire on Christmas Eve. Even though it wasn't a chart-topping hit, this song found its way into many homes to remind families about the quiet warmth that something as ordinary as roasting fires can bring on Christmas.
Released during World War II, "The Christmas Song" was intended to brighten people's lives and distract from the bleakness of the times. It continues to find life as a modern Christmas staple that should appeal to both parents and children, alike.
11. Twelve Days of Christmas with Lyrics Christmas Carol & Song
Year: 1929
We've already shared plenty of Christmas songs for kids with lyrics for you to enjoy with your family this holiday season. How about one that they probably already know? If we had to bet on a song like that, it would have to be Francis Paul and Harry Stone's "The 12 Days of Christmas."
This iteration of "The 12 Days of Christmas" is performed by a choir of children and may be just the song you need to get your kids singing this holiday season. Don't be surprised if you end up joining in, too.
12. Santa Claus Is Coming To Town
Year: 1934
J. Fred Coot and Haven Gillespie probably didn't expect their 1934 collaboration "Santa Claus is Coming to Town" to become quite the phenomenon it is today. This Christmas classic is synonymous with the holiday season, especially so among children.
Coot and Gillespie make it clear to their young listers that Santa's coming to town, and he knows when they're awake, whether they've been good or bad when they're sleeping, and "to be good for goodness sake." If you'd like your kids to be on their best behavior this Christmas, you know what to put on come Christmas.
13. Here Comes Santa Claus
Year: 1950
Gene Autry And Oakley Haldeman's 1950 hit follows the same tradition as Coot and Gillespie's "Santa Claus is Coming to Town." This song also centers around and celebrates the arrival of Santa Claus for Christmas, while reminding kids why they ought to behave (presents, of course!).
All should be "merry and bright" with this classic playing in your home this holiday season. We expect parents to be familiar with Autry's Christmas offering, and "Here Comes Santa Claus" promises to be a nostalgic and sweet experience to enjoy with the kids.
14. Bing Crosby – Winter Wonderland
Year: 1934
While the 1936 musical "The Big Broadcast" may have disappeared from the consciousness of American pop culture, a Christmas song that it spawned certainly hasn't. "Winter Wonderland" was written by Felix Bernard in 1934 exclusively for this film, and is a man's expression of love for a woman. While the lyrics may not appeal to most kids as much as other Christmas hits that are explicitly about the holidays, the song carries an undeniable festive spirit.
But that's not all. It's presented with an animated music video packed with Christmas motifs that should excite children. Performed by Bing Crosby, "Winter Wonderland" should make an interesting addition to your family's Christmas playlist this year.
15. Up On The Housetop | Kids Songs | Super Simple Songs
Year: 1957
Have your kids ever wondered what Santa's sleigh rides feel like as he travels through the night sky, making his way down chimney chutes to award all the good children with presents? What do the nice kids get and what's left for the naughty ones?
Gene Autry's "Up on the Housetop" should answer all the questions they've ever had about Santa, and then some. Autry's calming voice is the perfect accompaniment to this short tale about Santa's busy Christmas Eve, keeping them excited to wake up on Christmas morning to unwrap the presents that Santa's tucked away for them under the Christmas tree.
16. Carol Of the Bells
Year: 2015
This classic Ukrainian-American melody was reinterpreted for the movie Krampus as "Karol of the Bells." Although the movie is a Christmas horror suitable for teens, this song is perfect for kids of all ages.The original lyrics for the song were replaced for the main character, Krampus!
17. Merry Christmas, Happy Holidays
Year: 2009
If you're a parent that grew up before or around the 80s, there's a good chance you're familiar with *NSYNC. And if you are, why not introduce your kids to a Christmas hit by the boy band sensation that ruled the world of pop in the 80s?
"Merry Christmas, Happy Holidays" comes with a music video that shuffles through the different moments that are characteristic of the holiday season. From dinner with families, to unwrapping presents, this song covers it all.
If you'd like something peppy to keep your spirits high and your kids dancing, let this play on repeat this holiday season.
18. Wonderful Christmas Time
Year: 2018
A slight departure from *NSYNC's holiday dance anthem, Diana Ross's slower but warm take on the magic of Christmas is sure to delight younger listeners and their parents. If you're looking for Christmas songs that children can sing, remember to add "Wonderful Christmastime" to the family holiday playlist.
This composition makes use of a tambourine that rings throughout the song. So if you've got a tambourine laying around at home somewhere, let your kids have a go and play along to the song.
19. All I Want For Christmas Is My Two Front Teeth
Year: 2010
If you're looking for a Christmas song to make the kids chuckle, then Alvin and the Chipmunks are up to the task. The lovable Chipmunk trio creates their iteration of a popular Christmas classic to a hilarious effect. In "All I want for Christmas (Is My Two Front Teeth)," the trio yearn for their front teeth.
Their delicate, high-pitched, but adorable voices should satisfy younger listeners familiar with Alvin, Simon, and Theodore while offering those unfamiliar with the chipmunks a gateway into their world.
20. Jingle Bells
Year: 2015
Possibly the most famous and recognizable modern Christmas song, we've saved Jingle Bells for the last. The iteration we bring is sung by the "Love to Sing" choir, is peppy and quick, but ultimately it's the same carol at its heart that we're all familiar with and love. If there's one last song you should add to the family holiday playlist to enjoy with your kids this year, it has to be this.
Related Reading: Best Christmas Movies for Kids in 2023
What Are You Singing This Christmas?
With so many wonderful Christmas songs to choose from, we expect a lot of singing this holiday season. So gather around the fireplace with your family and have a jolly time as you sing along with these Christmas classics.
Frequently Asked Questions (FAQs)
I can't see any lyrics for the songs that I'm playing. What should I do?
In case you're unable to see lyrics for any of the songs we've suggested and linked, you should try refreshing your browser and clicking on the "CC" button to turn on the subtitles. The subtitles are usually provided by the channel or artist to make it easier for listeners to follow and sing along and are usually enabled by default.
How can I check if a song I'd like to play for my child is appropriate for their age?
All the songs that have been curated in this Christmas collection are appropriate for kids of all ages.
What is the purpose of Christmas songs?
Christmas carols remind us that God sent his son Christ, the Messiah, to be one of us to save mankind. Just as that first Christmas was marked by singing, so christians through the centuries have celebrated the moment by singing carols.