Christmas means family time, and Christmas movies for kids capture the festive spirit the best way possible!
Every family follows different Christmas traditions to make their Christmas Eve special. But one thing that most families can relate to is snuggling under a warm blanket with a cup of hot chocolate and binge-watching special Christmas movies.
So, let's microwave some popcorn and watch these timeless Christmas movies with your kids.
Timeless Christmas Movies For Kids
IMDb Rating: 8.2/10
Klaus is a beautifully animated and heartwarming story. This movie follows a toymaker, Jesper, who is sent to the fictional Arctic island of Smeerensburg, the saddest place on the earth. Jesper is a bearded man who doesn't like kids, but he has an uncanny talent for making toys.
The story revolves around how people change and learn to take chances.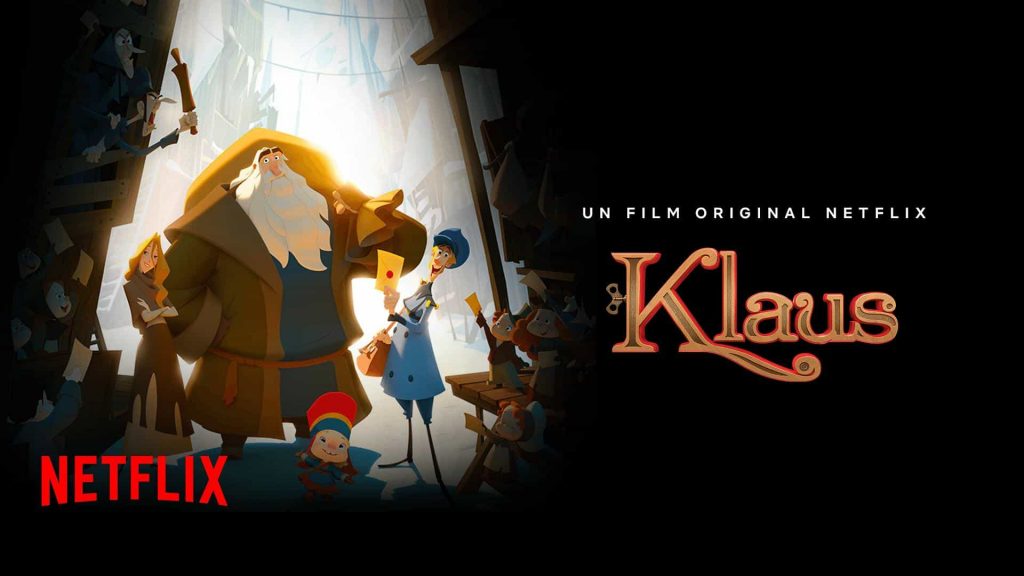 Moral: It is a perfect Christmas movie for kids because it provides lessons of love, kindness, and friendship, which Christmas is all about at the end.
Related Reading: 

Funniest Christmas Jokes for Kids of All Ages
IMDb Rating: 6.2/10
Almost Christmas is a drama-comedy movie that can make everyone laugh. It is a story of a family who unites together to celebrate Christmas for the first time after their mother's death.
All the family drama and holiday craziness unfolding in the movie will remind you of your crazy family and how much you love them all.
Moral: This move will tell your little ones that you always need each other to be a better person no matter how dysfunctional or weird your family is.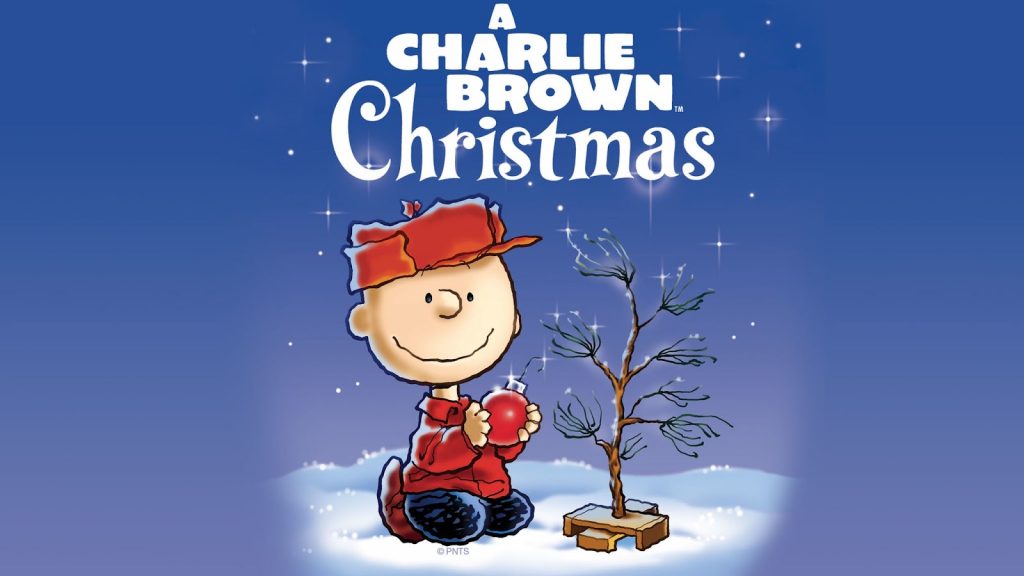 IMDb Rating: 8.4/10
A Charlie Brown Christmas is a classic animated Christmas movie based on a 1965 animated television adaptation of the comic strip Peanuts. This is a perfect Christmas movie for toddlers. Your kids will love singing classic Christmas songs and watching the entire Peanut squad performing different antics.
Moral: This story shows how joy comes from simple things. The movie will help your child avoid all commercial aspects of Christmas and focus on real and meaningful things.
Related Reading: 

Best Christmas Decoration Ideas That Are Budget-Friendly
IMDb Rating: 6.8/10
This is a Netflix original Christmas movie for kids. A young boy named Nikolas embarks on an adventurous journey to the snowy north in search of his father, who went to discover a fabled village of elves. He took a stubborn horse named Blitzen and his pet mouse along with him.
The way they complete this adventurous journey unfolds many heart-melting moments in the entire movie.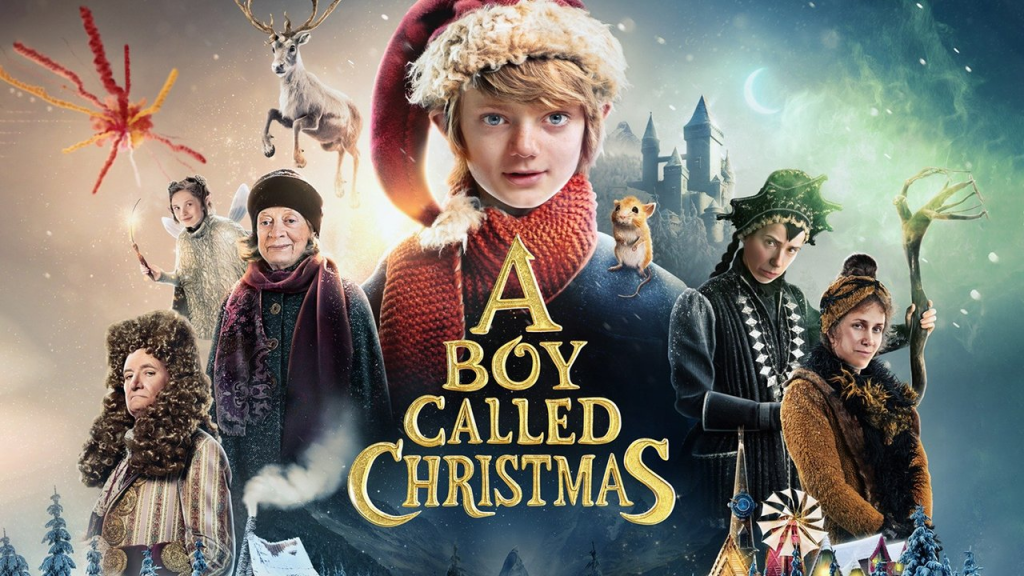 Moral: The movie emphasizes how every family should celebrate Christmas together despite all odds.
IMDb Rating: 7.2/10
Robin Robin is a stop-motion musical movie that you can watch just after Christmas dinner. It is a short Netflix series about a bird named Robin. The bird is raised by a family of mice, so he also wants to become a mouse to fit in the family.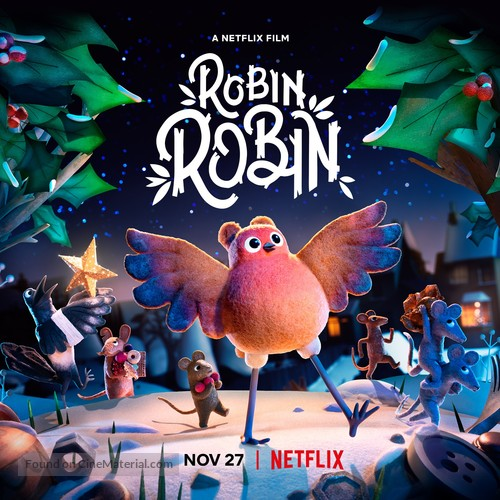 Moral: This series will help your children understand how your family will always accept you, no matter how you look.
IMDb Rating: 6.6/10
Have your kids ever asked you what the North Pole looks like? If yes, then play The Polar Express on Amazon Prime and send your kids to the North Pole.
In this Christmas movie, a young boy embarks on a train ride to the North Pole to meet Santa Claus. His life takes a 360 degree turn when he meets different people along the way.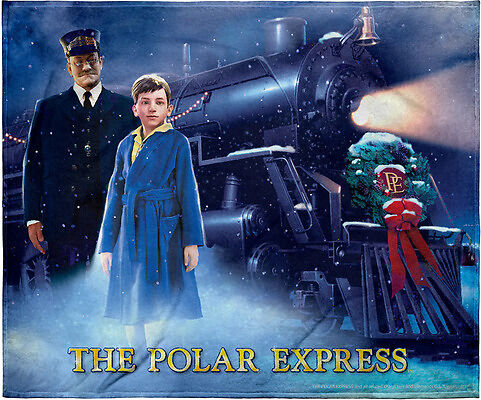 Moral: The movie has a beautiful lesson – don't allow others to judge you and believe in what you desire.
Related Reading: Artsy Christmas Crafts For Kids That Are Super Easy To Make At Home
IMDb Rating: 7.7/10
The Muppet Christmas Carol is a timeless Christmas movie for kids. It is a typical Muppet movie with Kermit, Miss Piggy, and musical drama set in the Victorian era.
The story revolves around Scrooge, an old miser who doesn't like Christmas. But when spirits visit him and foretell his past and present, he changes his liking towards Christmas.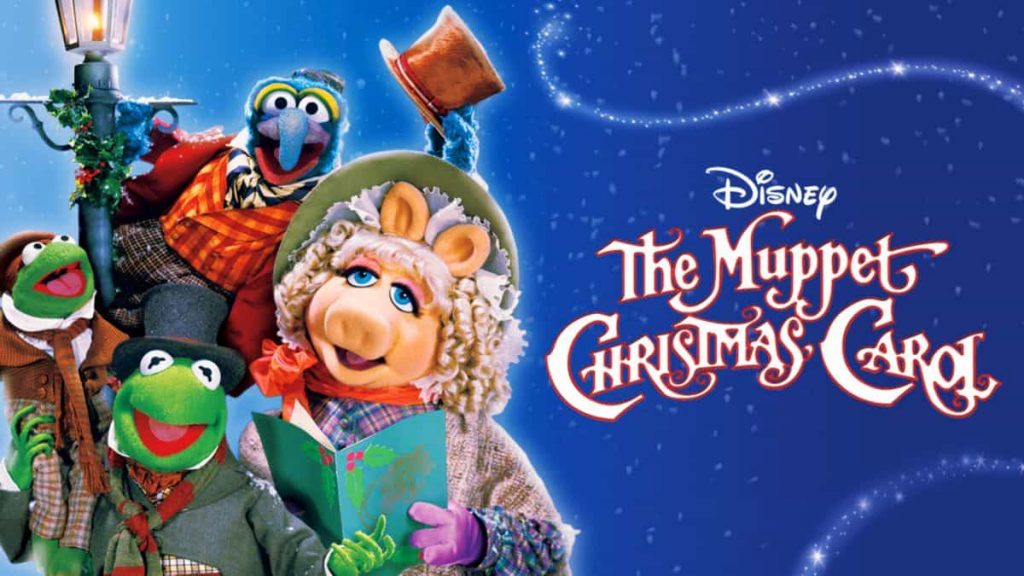 Moral: The movie shares a lesson that one can change society with generosity and compassion.
IMDb Rating: 7.6/10
Home Alone is one of the best Christmas movies for kids of all time. When the McCallister clan leaves to celebrate Christmas in the big city, they leave their notorious son Kevin behind and the real fun begins. Kevin makes full use of the situation by eating ice cream for dinner, troubling gangsters, and creating chaos around the city.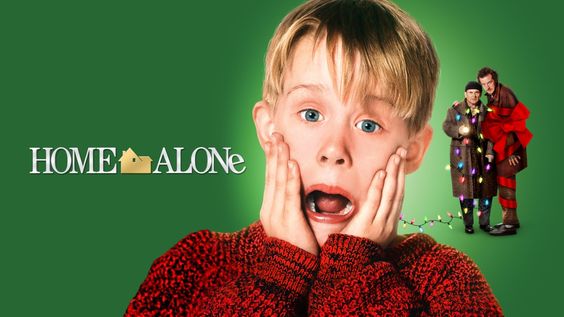 Moral: Home Alone is a classic Christmas movie with the message of family, independence, and resourcefulness.
IMDb Rating: 7/10
Elf is a story of a human, Buddy, who is raised among elves. He discovers that he was not an actual elf during Christmas but a human. So, he embarks on the journey to find his biological father in New York City but is unable to get the hang of the Christmas celebrations in the big city.
It is hilarious and emotional to watch Buddy try to celebrate Christmas in NYC style.
Moral: It is a story of finding your true self without losing your compassion and generosity in the way.
IMDb Rating: 8/10
If your kids are a bit older, they can have a blast watching The Nightmare Before Christmas. It is the story of Jack Skellington, who lives in Halloween Town. But one day, he found Christmas Town and became so obsessed with it that he abducted Santa Claus.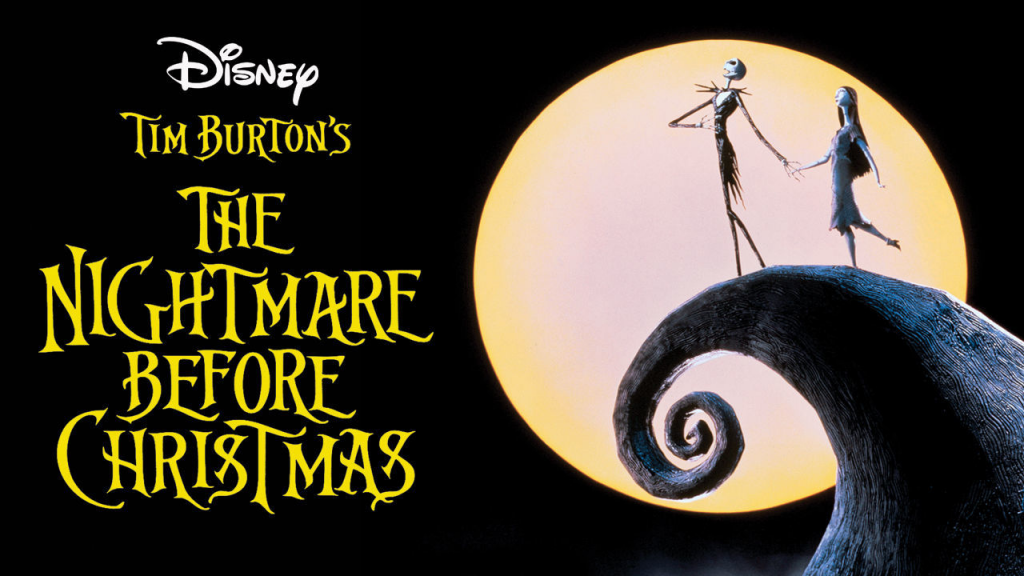 Moral: The movie has a simple lesson – we should never stop kids from trying new things. Jack might have abducted Santa, but when he realizes he can't keep Santa away from kids, he learns it is better for him to be a Pumpkin King.
IMDb Rating: 6.4/10
Let's save Christmas this year. You can fire up the classic Dr. Seuss's The Grinch and help Whoville villagers save Christmas. The Grinch is a scary green monster who gets annoyed by all the cheers and holiday bustle. So, he makes a plan to steal Christmas by posing as a Saint Nick.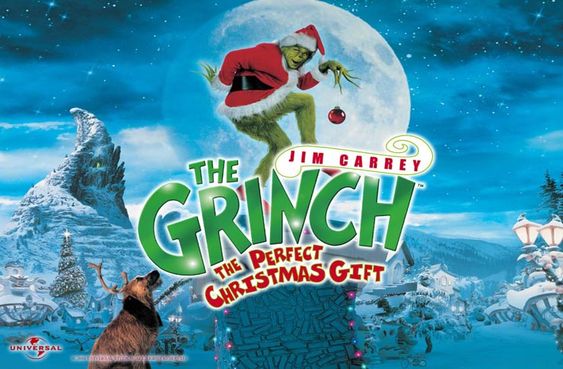 Moral: When The Grinch understands that Christmas is a feeling, not a price tag, this unfolds the main message behind the movie.
Related Reading: 

Cheerful Christmas Poems & Carols For A Mistletoe-y Festive Spirit
IMDb Rating: 7.9/10
This movie is a humorous Christmas movie following a youngster Ralphie Parker who spends most of his time dodging a bully and wishing for his ideal Christmas gift – a Red Ryder air rifle. With a cranky dad and comforting mother by his side, Ralphie Parker tries to intact his Christmas spirit.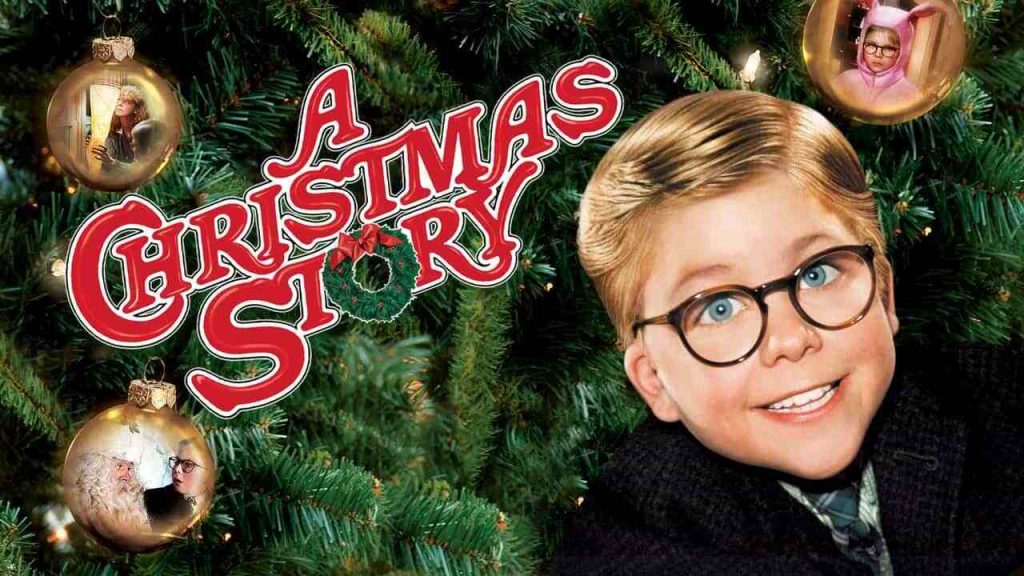 Moral: This movie is about people wanting things beyond their reach. It also shows that we should learn to live happily with whatever we get.
IMDb Rating: 7.1/10
Have you ever wondered how Santa can deliver so many gifts in one night?
This British 3D Christmas movie will show the high-tech process that Santa uses to deliver gifts to all his children using an army of elves. However, when Santa's son Arthur finds that a little girl's gift has been misplaced due to a technical glitch, he sets on a mission to deliver the gift before it's too late.
This movie will make your kids super excited for Mr. Santa with all the British accent and holiday charm.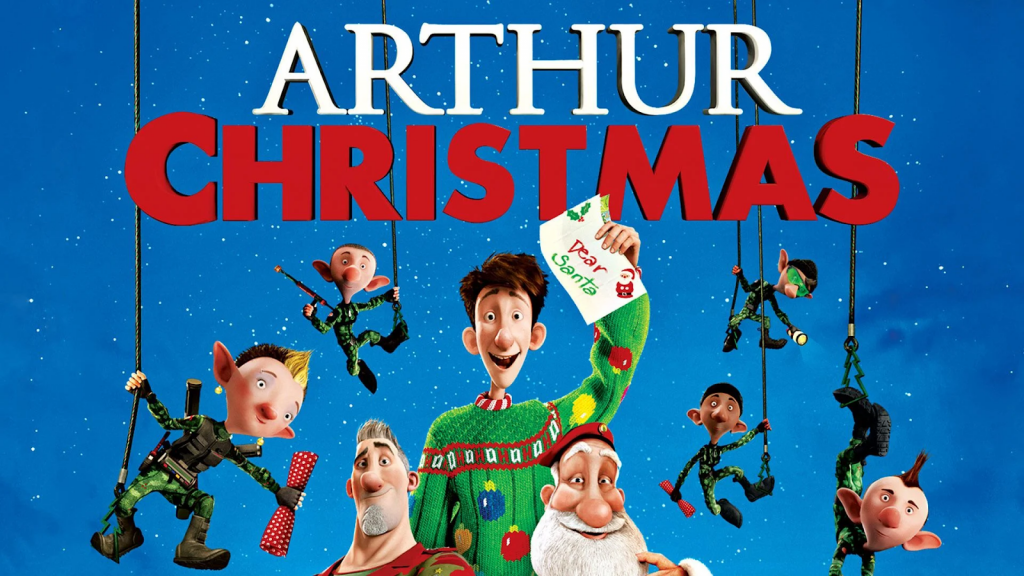 Moral: Arthur took responsibility and led the mission to deliver the little girl's gift on time. This delivers the message of leadership and making other people happy.
IMDb Rating: 7.3/10
It is a 30-min dialogue-free spin-off from the famous Shaun the Sheep series. This classic from Aardman promises to be a laughter chase for the little ones. The story revolves around how a farmhouse raid to get bigger stockings ends up being the lost track for Timmy followed by Shaun's hunt to find him before Christmas.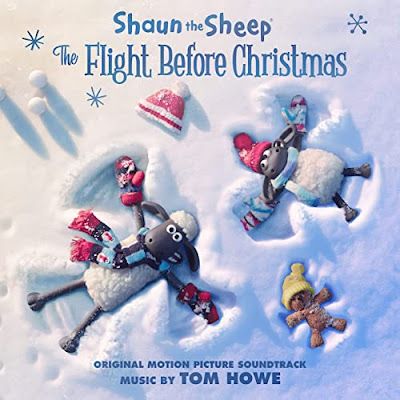 Moral: The story highlights how our loved ones are our ultimate presents on Christmas. It will strengthen the sense of belonging and family bonding in the kids.
IMDb Rating: 7/10
The Christmas Chronicles is a lovely movie showcasing two kids who horn in Santa's gift delivery trip, so much so that it lands Santa in jail. The movie is a blend of fast-paced events and funny moments that unfold in getting Santa out of jail. Don't miss this worthy 1 hour 44 min watch for your young ones.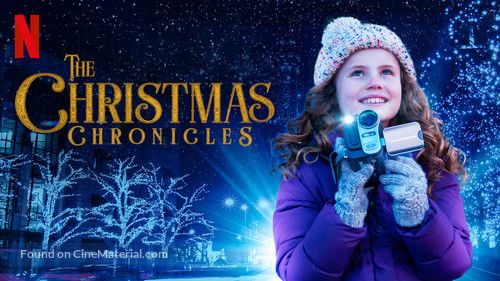 Moral: It shows that kindness and empathy go a long way in getting things straight in life. It also teaches kids not to get demotivated by the hurdles.
IMDb Rating: 6.4/10
A visual spectacle for families, Jingle Jangle is an American Christmas musical fantasy available on Netflix. The story is about Jangle, a brilliant inventor of imaginative toys who gets cheated on by his apprentice when the latter steals his book of inventions. Magic follows when Jangle's granddaughter arrives in surprise and shares the same passion as him. If you are looking for a change from monotonous Santa movies for your kids, then this one's for you.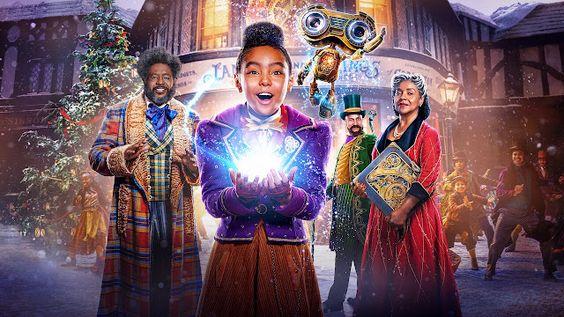 Moral: The biggest lesson that kids take home is that one should never belittle himself and always look on the positive side.
IMDb Rating: 7/10
Delivering an encouraging message with a remarkable animation, Angela's Christmas is perfect for your kids' warm blanket day. The movie is set against the backdrop of Ireland in the 1900s and is a treat to watch for the whole family. The film features many inspirational scenes that will give your child a taste of love and kindness. It is based on a children's book by Frank McCourt.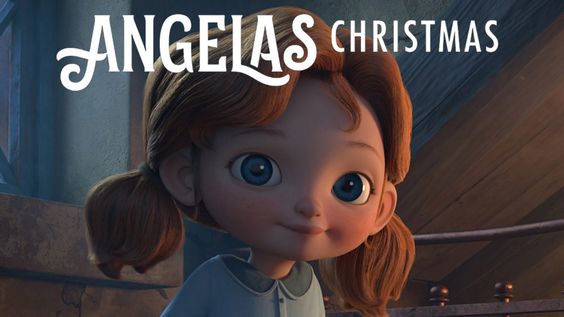 Moral: As heart-warming as it could be, the movie captures the lessons of love, humbleness, and the power of family.
IMDb Rating: 7.7/10
Have you ever wondered how elves prepare for the biggest arrival of the year- Santa's? It's time you go for Prep& Landing to get some.
It is an animated 2009 Walt Disney Animation Production that showcases how Wayne, Timmy, and Lanny team up to prepare for Santa's arrival and everything in between. Riding high on fun, wit, and energy, Prep & Landing will easily be your little one's next favorite.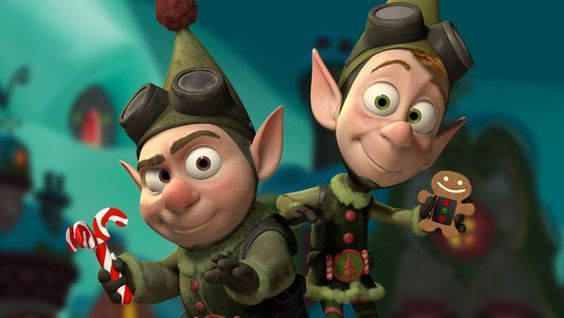 Moral: The film delivers a brilliant lesson for kids- teamwork and cooperation shine in every phase of life.
IMDb Rating: 6.2/10
A recent release by Netflix, Scrooge, is the modern adaptation of Charles Dickens's famous novel. The 1-hour musical animation revolves around the protagonist Ebenezer Scrooge who realizes his error of ways on Christmas Eve and how the events unfold to change his soul for good. Don't forget to witness your child's memorable sing-along moments as you watch the movie.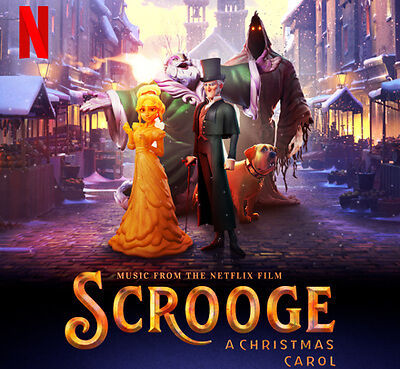 Moral: Keeping the moral of the original story intact, the movie shows that the pursuit of money does not buy all the happiness in the world. Kids will learn that the love of friends and family makes our lives worth living and not materialistic possessions.
IMDb Rating: 5.5/10
A film that's nothing but a fictional deep dive into the world of Santa's family and one of the good few new Christmas movies for kids. It is a Netflix original that shows Jules' journey to saving Christmas after his grandad Santa falls ill. The power of magic with some stunning visuals makes it a perfect watch for this holiday season. We are sure your kids will love watching The Claus Family!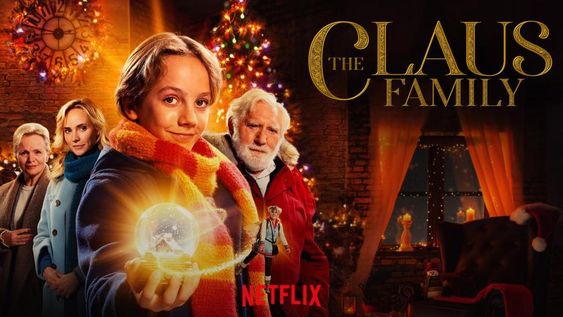 Moral: The story beautifully highlights that grief should not overpower the holiday spirit, serving as an uplifting moral for kids.
IMDb Rating: 7.5/10
It is no wonder that animated movies are closest to the real Christmas spirit. The Snowy Day is one such masterpiece. Based on Ezra Jack Keats's most loved picture book, the film revolves around Peter's adventures amidst the culture and ethnic diversity of his neighborhood. A great family watch, The Snowy Day, will tug at your child's heartstrings.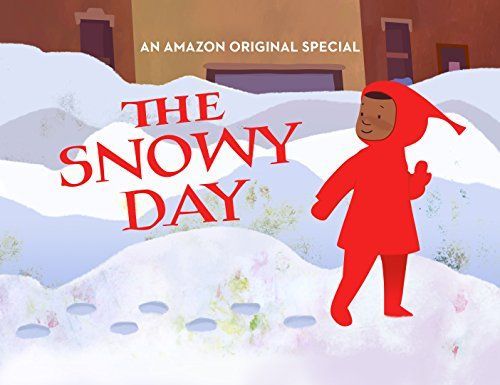 Moral: The story promotes character strengths like kindness and respect. It sends out the lesson of being grateful for all the love of your family and friends.
IMDb Rating: 6.4/10
It is one of the purest films for the purest heart of your kids. A 2008 Christmas comedy, this is a story about Muppets who accidentally interrupt three letters sent to Santa by children. The adventures in delivering those letters to Santa are sure to make your kids stick to the couch for an hour. Stream it now!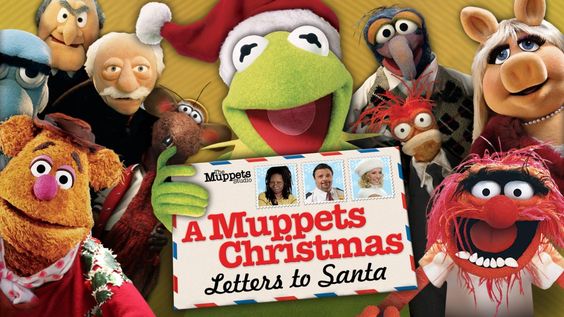 Moral: A Muppets Christmas weighs heavy on the lessons of honesty and kindness.
IMDb Rating: 7.8/10
The Year Without a Santa Claus is a 1974 stop-motion Christmas special. While the visuals may not look as fresh as the recent Christmas releases, the twists and warmth in the narration will keep your child hooked. The movie has been the most loved family watch for years, promising the right messages and entertainment.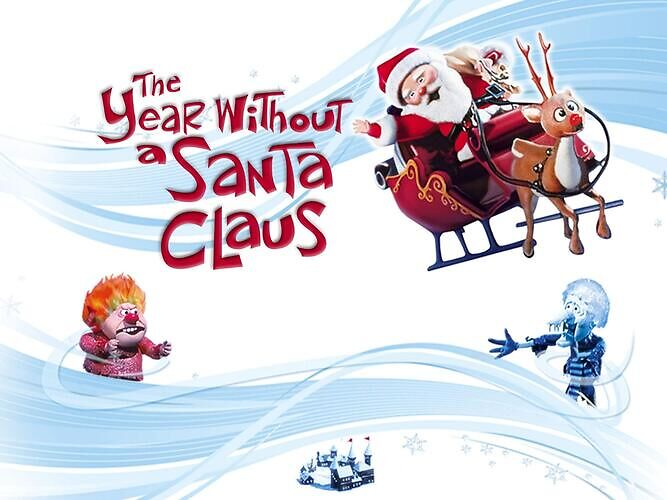 Moral: The film brings to the fore the themes of Christmas- faith, hope, joy, and love. It sends out not just one but many important messages to the young generation.
IMDb Rating: 6.3/10
Noelle is another heartwarming Christmas flick that you can watch with your children. Want to know how Santa's daughter takes over her father's business when he retires? Tune into this Disney production, cuddle up on the couch, grab a snack, and you're good to go!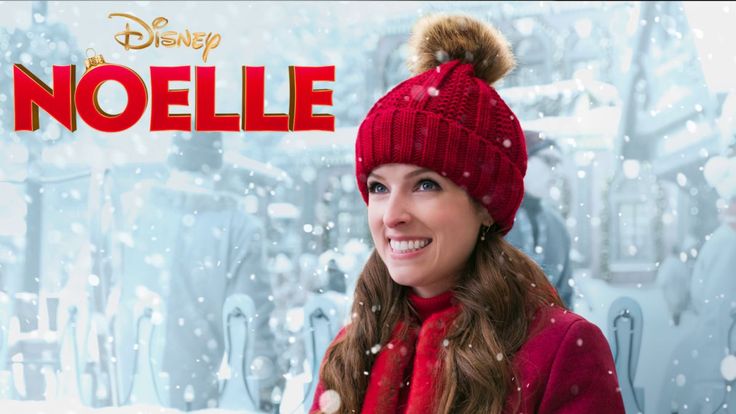 Moral: If you have a daughter, this film will empower her in the best ways. The story gives the moral that you can do anything if you carry the drive and brains.
IMDb Rating: 7.4/10
Not a typical Christmas special, Frozen is a must-watch for your kids this holiday season. Set in the snowy backdrop, this Disney musical is an endearing tale about two sisters who rise above all the hurdles with trust and support. The movie runs on stunning visuals and high emotions throughout, keeping your little ones in awe of the fantasy.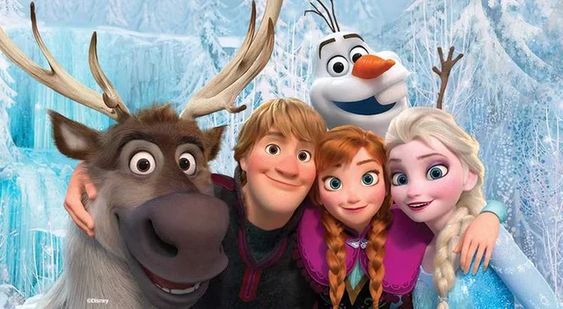 Moral: The movie beautifully captures the importance of staying true to our identities. It will strengthen self-love, feelings of acceptance, and sibling power among kids.
Let's Plug-In The Best Christmas Movies For Kids!
No matter how many times you watch some of the Christmas movies, they never fail to spike up holiday vibes inside you. So, select a good christmas movies for kids from these 25 great options and binge-watch with your family to learn the true meaning of Christmas.
SplashLearn wishes you all a Merry Christmas and a prosperous New Year!
Frequently Asked Questions (FAQs)
Which is the first Christmas movie ever?
In 1898, the first-ever Christmas movie, Santa Claus, was made by British hypnotist, illusionist, and filmmaker George Albert Smith. It was a silent movie about Santa Claus.
Who invented Christmas?
The first Christmas celebration is dated back to the Roman Empire in 336. This is the period of Roman Emperor Constantine. So, technically, Roman invented Christmas.
How old are Santa Claus and Mrs. Claus?
As per a rough estimate, Santa Claus is 1,750 years old, and Mrs. Claus is just 1,139 years old as of 2021.
Which is the most-watched Christmas movie for kids?
Home Alone is the most-watched Christmas movie of all time. After that, Elf is the second-highest watched Christmas movie for kids.
What are the top three grossing Christmas movies?
The top 3 highest grossing Christmas movies of all times are – The Grinch ($511,595,957), Home Alone ($476,700,000), and A Christmas Carol ($325,286,646).