Christmas is celebrated with great joy and merriment across the world. It is the time when families and loved ones come together to celebrate Christmas with good food and good music! So why not dig up some Christmas trivia for kids?
SplashLearn: Most Comprehensive Learning Program for PreK-5

SplashLearn inspires lifelong curiosity with its game-based PreK-5 learning program loved by over 40 million children. With over 4,000 fun games and activities, it's the perfect balance of learning and play for your little one.
Try for free
Families often indulge in fun activities with their kids around Christmas to spend quality time with them. Christmas trivia is a great way to improve your child's critical thinking skills and knowledge in a fun way. What's better than sitting around a lit Christmas tree with your kids, playing trivia games and drinking hot cocoa?
This article will share a detailed list of 70 handpicked Christmas trivia questions and answers that you can play with your kids. Before we begin, let's find out some of the benefits of trivia games:
Benefits of Trivia Games
1. Get to know your kids
In this busy digitized world, we barely get time to catch up with our kids and learn about their hobbies, interests, and skills. They are usually occupied with homework, and we help them through it. Playing kids' Christmas trivia can help you learn more about which Christmas stories they like or how they envision Christmas, and so much more.
2. Foster Critical Thinking
Christmas trivia games for kids are usually played in groups and are a great stimulant for your child's critical thinking abilities. Designed to sharpen your kid's focus, trivia questions can get them thinking and sharpen their strategic capabilities.
3. Nurture the bonding between kids and parents
While there is a great learning curve to playing trivia with your kids, it also helps you build that special bond with them as they learn about you. Spending quality time with kids is important and a must during Christmas! Hence, trivia games are a great way to accomplish that.
4. Helps kids value teamwork
When played in teams, trivia games help kids understand the true meaning of teamwork and how each player is equally important in a group. You can divide your kids into teams while they play to help them understand values such as cooperation, responsibilities in a team, supporting teammates, and so on.
A digital detox is much needed in a world where we can't live without our devices. Playing trivia games can be a great way to distance yourself from devices and help you and your kids indulge in fun trivia sessions that reduce stress and bring joy.
Now that we know the benefits of Christmas trivia for kids, let's learn how to play the game and dive into some exciting trivia questions!
Related Reading: 

Fun Christmas Activities for Family
How to Play Trivia
Playing trivia on a Christmas night with family, friends, and your kids is a great start to an exciting Christmas game night for family! The rules for trivia are really simple. So if you wish to flex those creative muscles, here's how you can play a good Christmas trivia game for kids and have an amazing evening.
1. Choose a topic or two
If you are playing Christmas trivia with your kids, narrow down the categories, such as trivia on Christmas movies, melodies, and so on. This will help you choose the trivia questions.
2. Select the game format
Get a pen and paper, and as you start writing down the questions (only the host gets to do this step) and choose a format, such as multiple choice questions, true/false, or one-word answers.
3. Decide on the number of questions and write them down
It is important to figure out the number of questions each team should be answering and then put them down on a list. That way, there will be less confusion during the game.
4. Role of the game host
The host starts quizzing the participants as the game begins and keeps track of the score. Alternatively, groups can be divided into teams of two or more, and once each round is over, the teams can switch the answer sheets and score the opponent teams.
The best part about kids' Christmas trivia questions is that there are no hard and fast rules! The idea is to have fun, so you can bend the rules or add some and make it more interesting and fun to play with your kids on Christmas!
Now, we will put forward five categories of trivia questions so that you can choose your topic and play with your kids!
Related Reading: 

Best Christmas Book for Kids
Easy Christmas Trivia for Kids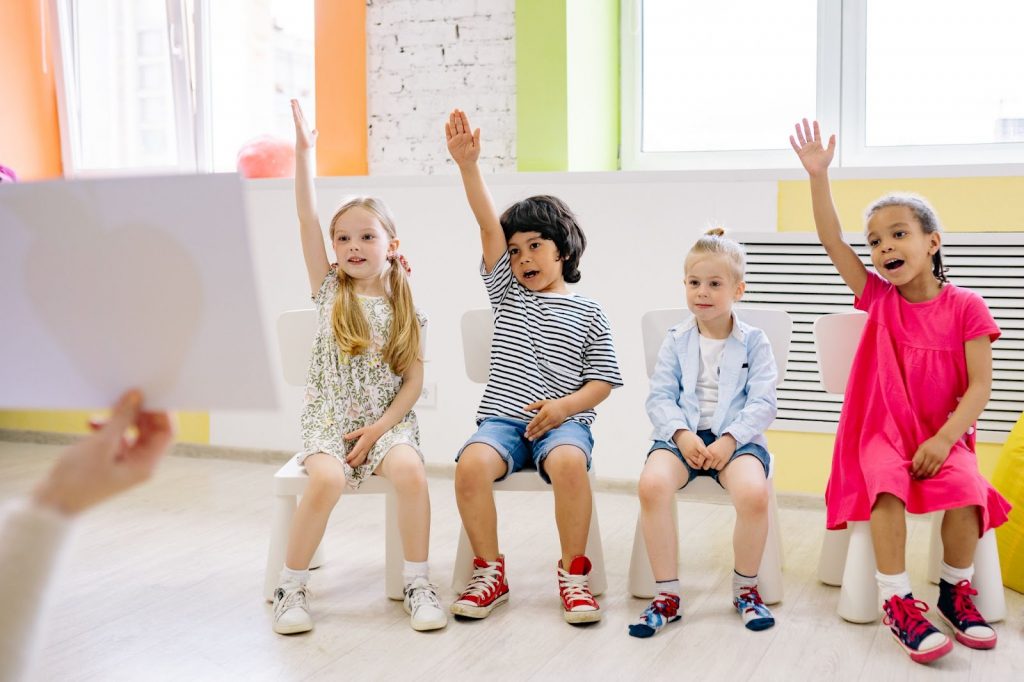 So we bring to you a list of Christmas trivia questions for kids that are easy and fun to answer!
1. What is the color of Santa's suit?
Red
2. Name the animal that pulls Santa's sleigh.
Reindeer
3. What are the names of Santa's reindeer?
Dasher, Prancer, Vixen, Rudolph, Blitzen, Comet, Dancer, Cupid, and Donner.
4. Why is Christmas celebrated across the world?
Christmas is celebrated across the world to honor the birth of Jesus Christ.
5. Name the food that is left out for Santa on Christmas Eve.
Cookies
6. What was Christmas originally known as?
Yule
7. What were the gifts baby Jesus received from the three wise men?
Gold, myrrh, and frankincense
8. Where is the house of Santa Claus?
North Pole
9. What color is the "Grinch"?
Green
10. Name the traditional colors of Christmas.
Red and green
11. Name the country that celebrates Independence Day on Christmas Eve every year.
Libya
12. Name the drink that is left out for Santa on Christmas Eve.
Milk
13. What is placed at the very top of the Christmas tree?
An angel
14. What were the names of the three kings who visited baby Jesus?
Balthazar, Casper, and Melchior
15. Name the country that sends a big Christmas tree to London every year.
Norway
16. What is the color of Santa's belt?
Black
17. What is the name for a red-and-white Christmas tree hanging?
A cane
18. Who is Rudolph?
Santa's red-nosed reindeer
19. Name the food that is left out on Christmas for the reindeer.
Carrots
20. What is hung over the fireplace on Christmas Eve?
Stockings
Fun Christmas Trivia for Kids
Here's a list of easy Christmas trivia for kids that are fun and informative:
1. What are the two other lesser-known names for Santa Claus?
Saint Nick and Kringle
2. How often does Santa Claus check his list to find out which kids have been nice and which have been bad?
Twice
3. What does Santa put inside stockings if the kids misbehave?
A big lump of coal
4. Which vehicle does Santa drive to give gifts to children on Christmas Eve?
Sleigh
5. Name the houses that are popular to make and decorate during Christmas.
Gingerbread
6. How many gifts are given for all the twelve days of Christmas?
Twelve
7. Name the plant that is hung on doorways during Christmas.
Mistletoe
8. Name the country where there is a tradition of dropping gifts from the chimney on the eve of Christmas.
Italy
9. What is the main course of a traditional Christmas meal?
Turkey with stuffing
10. When was the term "Xmas" coined?
The sixteenth century
11. What is fun to ride on in the song "Jingle Bells"?
A one-horse open sleigh.
12. Name Santa's reindeer whose names begin with the letter "D."
Dancer, Donner, and Dasher
13. Name the country where the Christmas drink of eggnog first originated.
England
14. What is the name of the famous fairytale that was inspired by gingerbread?
Hansel and Gretel
15. Which of Santa's reindeer shares its name with the Valentine symbol?
Cupid
16. Name the color of the mistletoe berries that are used in Christmas decorations.
White
17. Name Santa's favorite snack.
Cookies
18. Name the candy wrapped in beautiful red-and-green foils during Christmas.
Hershey's
19. Jesus's birth is mentioned in which Gospel of the bible?
The Gospels of Luke and Mathew
20. Name the fruit that is used to make Christingles.
Oranges
Related Reading: 

Best and Funny Christmas Riddles for Kids
Christmas Carol Trivia for Kids
Christmas trivia from the bible help them understand the history behind the birth of Jesus and why Christmas is celebrated. Here's a list of Christmas trivia on carols that resonate with the bible.
1. Name the Christmas carol that was the first to be broadcasted.
Jingle Bells
2. Name the Christmas carol sung at the end of A Charlie Brown Christmas.
Hark! The Herald Angels Sing
3. Which is the counting song in Christmas carols?
The Twelve Days of Christmas
4. Name the Christmas carol that talks about figgy pudding.
We Wish You a Merry Christmas
5. Name the Christmas carol that is also treated as a lullaby.
Away in a Manger
6. What is the alternative name of the carol "The Twelve Days of Christmas"?
The Counting Song
7. What kind of Christmas do you think Elvis Presley is going to have?
A Blue Christmas
8. How many reindeer are pulling Santa's sleigh in "Rudolph, the red-nosed reindeer"?
Nine
9. Name the word used for "family" in the carol "We Wish you a Merry Christmas."
Kin
10. Who is sending the gifts in "The Twelve Days of Christmas"?
True Love
Christmas carol trivia for kids will help your kids learn about Christmas carols they haven't even heard before and you can enjoy listening to those together on Christmas Eve!
Christmas Song Trivia for Kids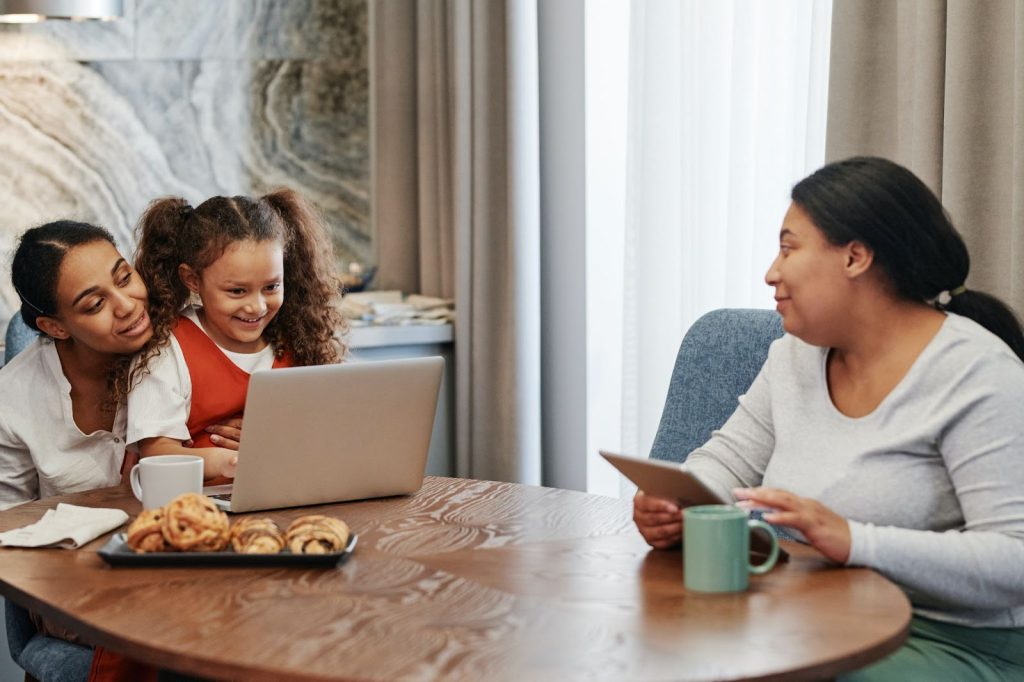 Christmas songs are full of positivity and the spirit of Christmas. Let's look at some Christmas song trivia for kids:
1. Name the year when "It's the Most Wonderful Time of the Year" was recorded.
1963
2. Name the beverage the singer asks the listeners to have a cup of in the song "Holly Jolly Christmas."
To have a cup of cheer
3. Which is the most published Christmas theme song?
Joy to the World
4. Name the musician who sang "Santa Baby" in 1953.
Eartha Kitt
5. Name the popular film credited for the song "Rocking Around the Christmas tree."
Home Alone
6. Name the melody that is based on a French poem.
O Holy Night
7. Name the country where the song "Silent Night" originated.
Austria
8. Name the Christmas carol sung by Ariana Grande in 2013.
Santa Tell Me
9. What is the gift given by the singer's true love on the eighth day of Christmas?
Eight Maids-a Milking
10. Name the Canadian musician who released the album "Christmas" in 2011.
Michael Buble

Related Reading: 

Christmas Crafts Ideas for Kids
Christmas Movie Trivia for Kids
Christmas movies are the best medium to learn about the spirit of Christmas. Here are some Christmas movie trivia for kids that will sharpen their Christmas movie knowledge:
1. What does Lucy want as a Christmas gift in A Charlie Brown Christmas?
Real Estate
2. Name where Kevin's family went for the Christmas holidays in Home Alone.
Paris
3. Name the actor who plays Tim Allen in The Santa Claus.
Scott Calvin
4. Name Ralphie's little brother in A Christmas Story.
Randy
5. Name the popular Christmas movie where Tom Hanks voices most of the characters.
The Polar Express
6. Name George Bailey's guardian angel in It's a Wonderful Life.
Clarence Odbody
7. Name the character who played Scrooge in A Muppet Christmas Carol.
Michael Caine
8. Name the department store featured in Miracle on 34th Street.
Macy's
9. What is the gift Ralphie's aunt gets him for Christmas in A Christmas Story?
A pink rabbit suit
10. Name the Christmas movie that takes kids on a journey to the North Pole on Christmas Eve.
The Polar Express
We hope these Christmas trivia questions and answers for kids will help you make your trivia list as you settle in with your loved ones for this fun game.
Play Trivia with Your Little Ones!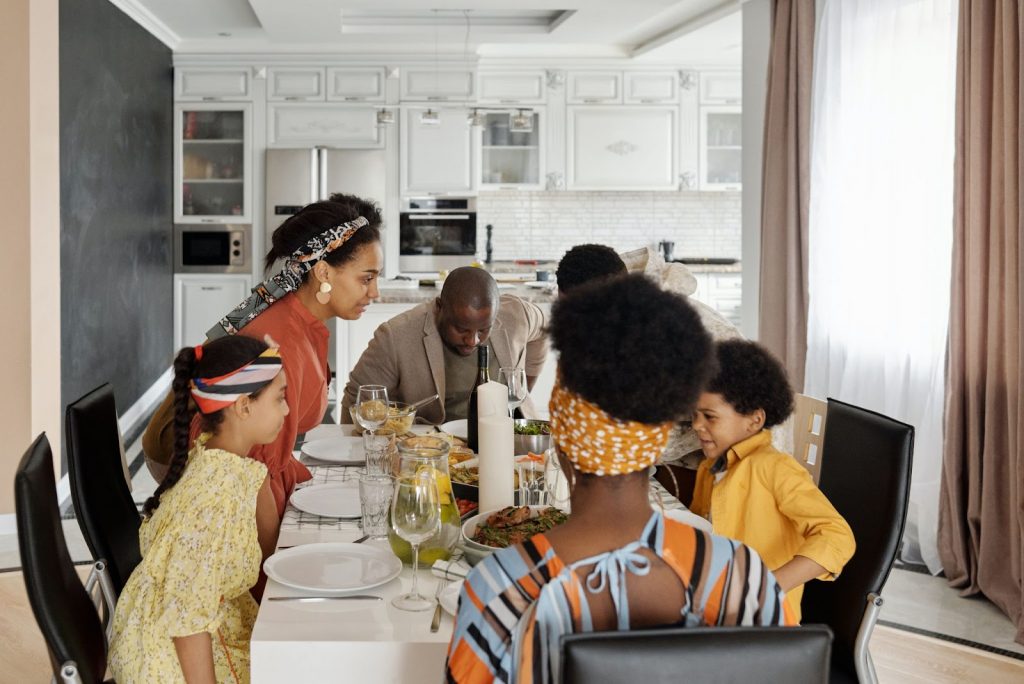 Make this Christmas special as you indulge in fun Christmas trivia for kids and create memories that your kids can remember for years to come!
Frequently Asked Questions (FAQs)
What is the main element of a good trivia questionnaire?
Accuracy and precision is the most important element of a trivia questionnaire. If the questions are direct, it eliminates confusion among the players.
What is the scientific explanation for trivia games?
Scientists recommend playing trivia once in a while as it provides the same dopamine rush as any competitive game, minus the negative effects.
How can easy Christmas trivia for kids' questions be fun?
Parents can allow their children to ask the questions they get to ask the parents; this will make them feel included and make the game fun and interesting!
What makes a good trivia host?
A good trivia host should have an enthusiastic spirit and keep the nature of the game alive. They should motivate the teams to win and keep everyone engaged.