A family that plays together always stays together. And hosting a family game night is the best way to have fun and create beautiful family moments together.
SplashLearn: Most Comprehensive Learning Program for PreK-5

SplashLearn inspires lifelong curiosity with its game-based PreK-5 learning program loved by over 40 million children. With over 4,000 fun games and activities, it's the perfect balance of learning and play for your little one.
Try for free
Organizing family games at home will allow you to interact with your kids in a carefree environment. You can teach your kids family values and social skills via engaging games.
In addition, it is a lot easier and quicker to plan family game nights. Below we have created a full guide that can help you host a fun family game night in no time. So, let's roll the dice.
Looking for more online Math games and ELA games to educate and engage your kids? Here are more games to check out!
Top 20 Games for Family Game Night
Since games are the main part of the family game night, choosing engaging and entertaining games is vital. You can include so many different games in your family fun night. In fact, you can pick a theme to keep your kids more engaged, like board game night, outdoor game night, etc.
Here are a few exciting family game night ideas:
Board Games for Family Game Night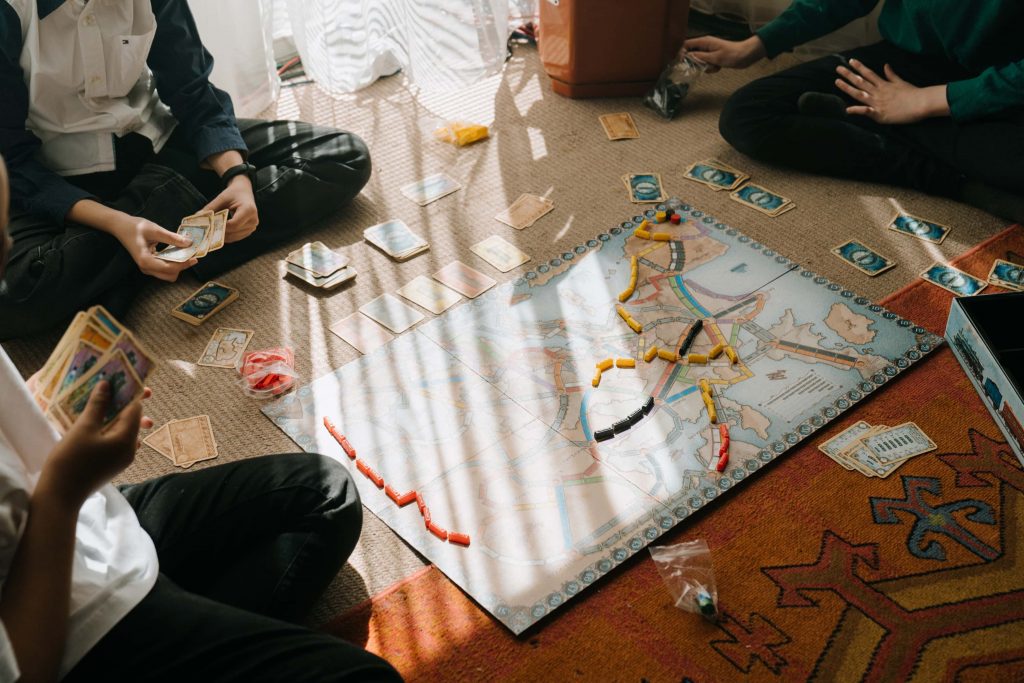 1. Clue
Clue is a perfect board game for your family if you like to solve a murder mystery during game night. You can turn your kids into little detectives who try to solve the murder mystery of Mr. Boddy. Moving the game pieces around, you can find clues hidden in Boddy's mansion to find the murderer. 
Related Reading: Best Must-Read Parenting Books for 2022
2. Candy Land
Candy Land is a sweet & nostalgic memory of our child. If your kids are young, do introduce them to colorful characters like Mr. Mint and Princess Frostine. The iconic gumdrop mountains and candy cane forests will bring a huge smile to your little guy's face. The race to find King Kandy includes a lot of colors and squares that will keep adults engaged as well.
3. Monopoly
Monopoly is a classic board game that every family must play. It's all about analytical thinking and making smart moves to buy/sell real estate properties. This game teaches money management and risk-taking skills to your kids. Monopoly is a perfect board game to play with your teenagers.
4. Scrabble
Scrabble is the best game for the family game night because it is fun and educational. You can teach new words and expand your kid's vocabulary with Scrabble. In a way, it is an entertaining method to strengthen your kid's word knowledge.
5. Chess
Chess is the ultimate brain teaser game. Whether you want to spike your child's interest in chess or tease their mind, chess is the perfect addition to your game night. Since chess is a two-person game, divide your family into two groups to fight an epic intelligence battle.
Card Games for Family Game Night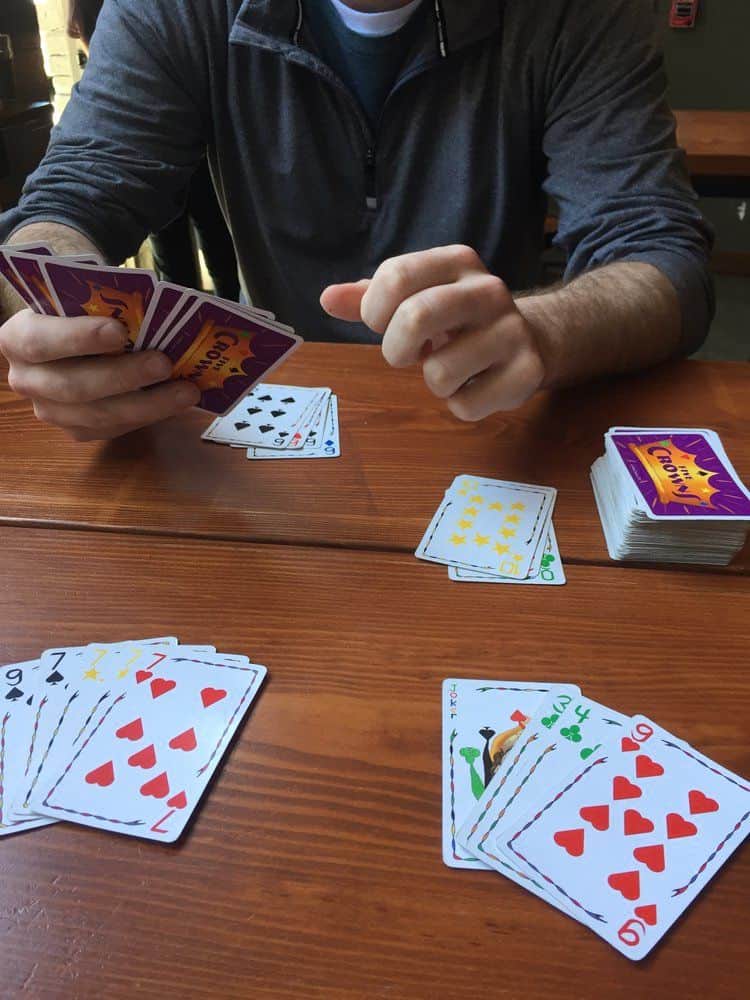 6. Gin Rummy
Gin Rummy is a classic family game. In fact, many families have a tradition of playing this card game during the holiday season. It is a strategic game where a person pulls cards from a stack to form pairs like four 2s, jacks, etc.
7. Kings on the Corner
This card game is perfect for a family of six. The deck is placed in the middle of this game, and four cards are on the corners. The first player needs to eliminate all their cards using the black/red pattern from the highest card to the lowest.
8. UNO
UNO is a strategic card game where your kids learn to use different card strategies to win the game. This card game revolves around the reverse, draw two, wild, and skip card strategies.
9. 99
99 is an excellent card game to teach addition and subtraction to your kids. In 99, each player gets four cards. Every player will get a chance to place a card in the middle and draw another. Since a deck has 99 cards; thus, guessing the cards your opponent has involves lots of math work for your kids. 
Activity Games for Family Game Night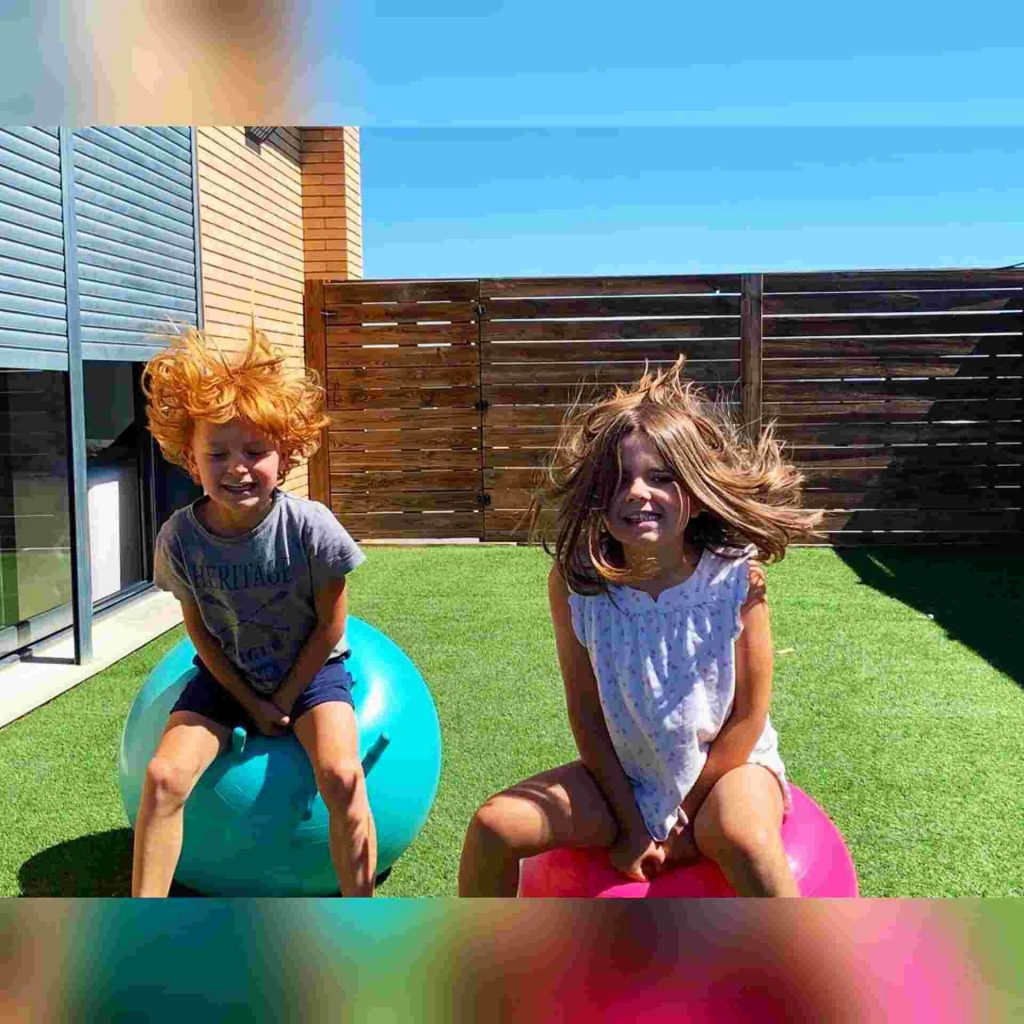 10. Scavenger Hunt
A scavenger hunt is a basic outdoor game. But you can play it inside if you don't want to take your kids outside at night. You can hide different items around your house and give hints to find them. This game might turn your home upside down. But that's a small price for a fun night.
11. Hide and Seek
This game needs no introduction. We all know how to play hide and seek. So, you can twist up hide and seek a bit by making some new rules. For example, you can set a one-minute timer to find a person.
12. Obstacle Course
If your kids are glued to their smart gadgets all day, this is the best game night for your family. Clear up space in your living room, create fun obstacle courses, and see who can cross them faster. Create obstacles like pillow towers, blanket tunnels, run to the mailbox, etc.
13. Charades
Charades might look like a simple movie name-guessing game. But, it is an excellent family game night idea to improve reflexes, promptness, and mindfulness among your kids. This game will improve your kids' presence of mind.
Related Reading: How to Set Family Goals Best Tips and Tricks
TV-inspired Games for Family Game Night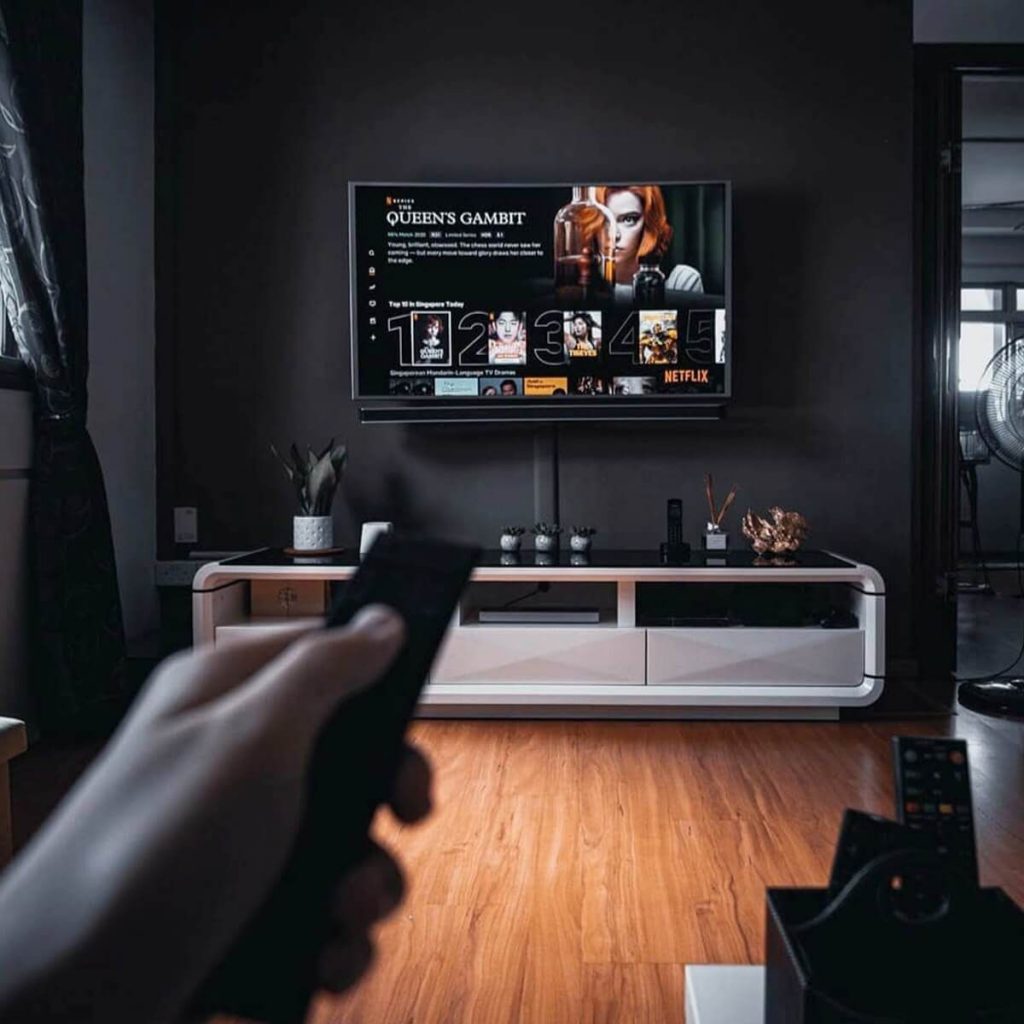 14. Chopped
You can take inspiration from the popular TV show Chopped and host a culinary game show at your home. You can step into the role of judges and ask your kids to cook something delicious in 30 minutes using the ingredients available in your pantry.
15. Minute to Win It
This is an exciting game where your kids can use their imagination and fast-thinking skills. In this game, a player has to give 10 challenges to his opponent to complete within one minute. You can buy this game from your local supermarket or play it online. However, it would help to let your kids use their imagination to think of 10 challenges to complete within a minute.
16. Shark Tank
If your kids are adolescents or teenagers, mimic the popular TV show – Shark Tank – during your family game night. It would help if you asked your children to prepare a unique business plan with all the presentations, documents, and other research. This small game might give birth to a great startup idea.
Online Games for Family Game Night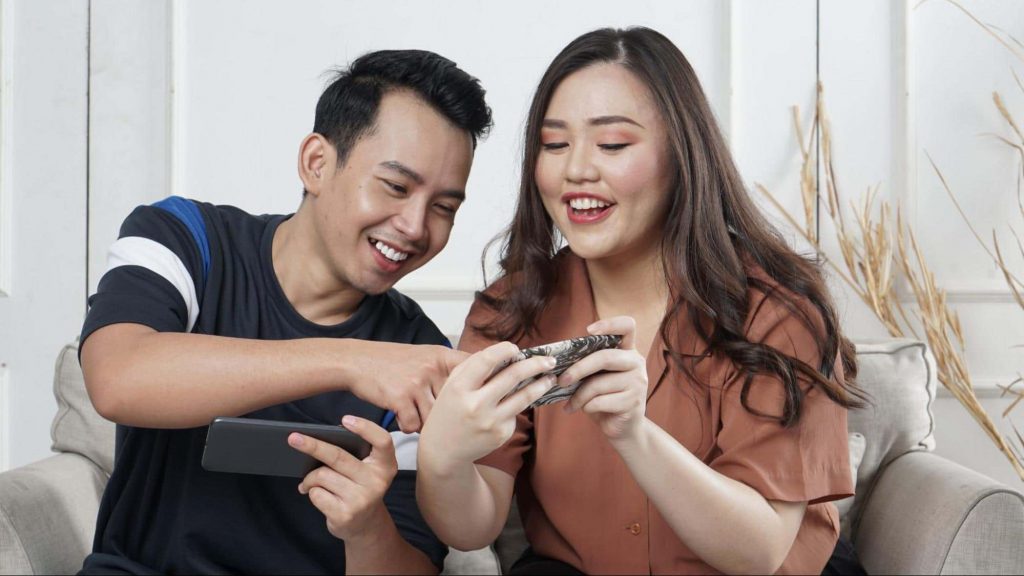 17. Pictionary
Pictionary is a classic drawing and guessing game. But, instead of pen and paper, you can use your smart gadgets and various Pictionary apps to play this game on your family game night. Many Pictionary apps are available on app stores such as Drawize and Sketchful.
18. Heads Up
This online game went viral after appearing on the "The Ellen Degeneres Show." It's a pretty simple game, one person puts a mobile phone on their head, and different names will appear on the screen. Other people have to provide clues to guess the name that appeared on the screen.
19. Mario Kart Tour
If your kids are crazy about video games, you can set up PlayStation in your living room and spend all night playing different games like Mario Kart Tour.
20. Virtual Bingo
Your whole family can download the same bingo app on their phones and sync together to play virtual bingo. If one of your kids is already in college, this virtual bingo can also include them from miles away in your family game night tradition.
How to Host a Fun Family Game Night at Home?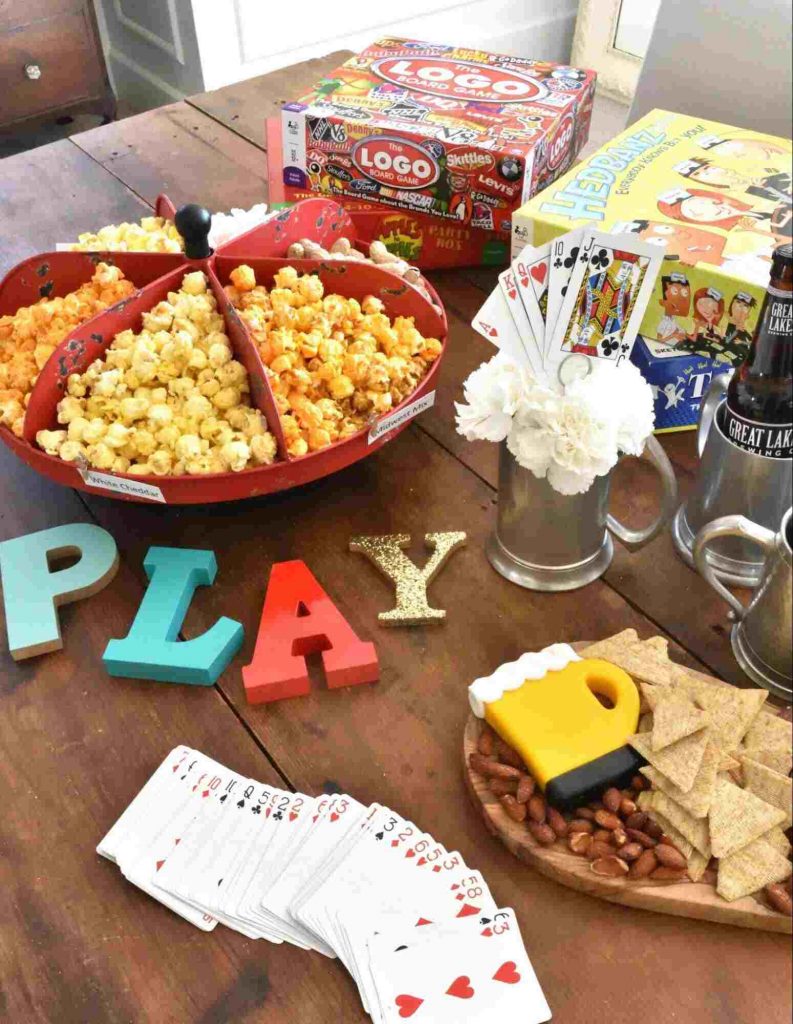 Planning a family game night at home is not rocket science. Just focus on these things to create a fun night for your kiddos:
Select a Date
Pick a good date to host a family game night. Check the schedule of all your family members before selecting a date. Make sure to avoid school nights, as family game nights can go beyond your kids' bedtime.
Most families prefer Fridays for a game night. But you can choose any date in a month or week as per your and your kids' schedule.
Pick Games
Games are a crucial part of game night. So, decide prior what types of games you wish to include in your family fun night. The best games for family game night are some:
Appropriate to your kids' age
Easy to set up
Teach a lesson to your kids
Importantly, games have to be fun
Stock Up Snacks
No game night is complete without food. So, stock up on healthy and light snacks that your whole family can munch on while playing games.
If you plan to start playing games right after dinner, prepare a dessert bar with different assortments that your family can enjoy all night. Too much sugar can keep your kid up till late. But it is alright to have a cheat day once in a while.
Take a Chill Pill
Kids will mess up or even do some crazy things in all the family game night excitement. So, you should not lose your patience and let kids go a little crazy on a family game night.
Set Some Ground Rules
It is alright to set your kiddos loose on game nights. But some ground rules are essential to make the family game night fun and a bit competitive, such as:
Number of players
Scoring system
Number of rounds for each game, etc.
Prizes and Punishments
It would help if you decided on a fun prize for the winner and punishment for the loser to make the game night exciting. However, keep prizes and punishments light. For example, a loser will wash dishes for the whole week, or a winner will get full control over the TV remote for a week.
Turn Off All Gadgets
Keep all your gadgets away for the game night. The entire purpose of hosting a game night at home is to build intimate family moments. Therefore, don't let any electronic distractions ruin your family's bonding night.
Related Reading: 

Ways to Build Pre-Reading Skills in Kids
Benefits of Organizing Family Game Night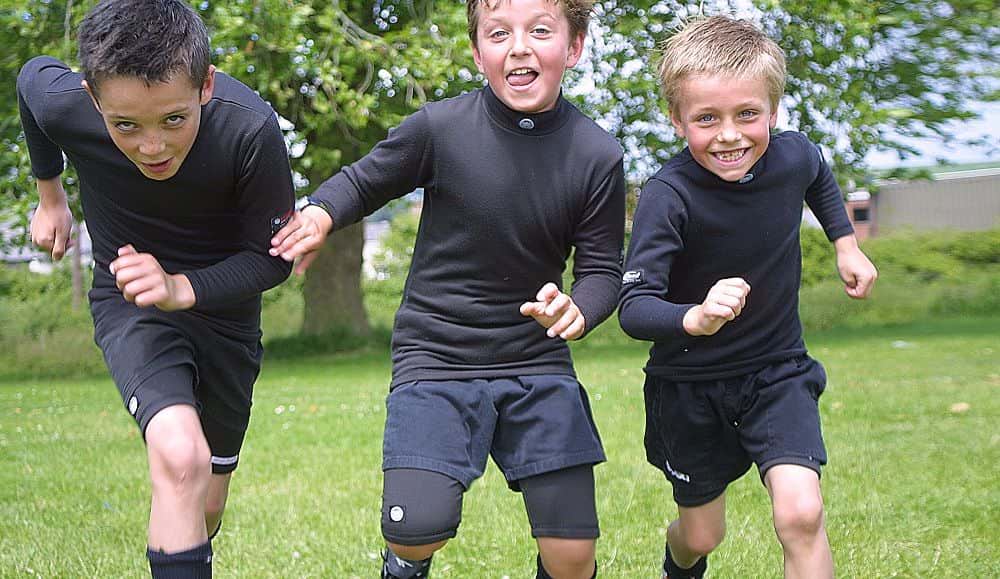 Teach Skills
Some games can help to teach a particular skill to your child. For example, rolling the dice will teach counting to your young kids.
Stimulate Learning
Children are curious by nature. Using interactive games, you can better stimulate learning among your children. For example, you can use Pictionary to teach your kiddos new geographical locations and famous people.
Leadership Skills
Your kids can learn to lead a team and communicate with other people. They can learn how to listen to other people and make a game-winning strategy.
Family Bonding
Family game nights are a perfect opportunity for your entire family to sit together and bond. Since you all are busy with your schedule all weekend; thus, spending some quality time playing games on weekends will help your family bond.
Let's Plan Family Game Night Now!
There you go, parents! You now know how to plan a perfect family game night using the different types of games. So, now we leave you to plan a fun and educational family game night that the entire family can enjoy together.
Frequently Asked Question(FAQs)
What is the objective of game night?
Family game nights are the perfect way to indulge your kids in social activities and connect with acquaintances. These game nights help educate, improve skills, and create memorable moments with your kids and their friends.
What makes a good family game?
A good family game is something that is both fun and educational. Games should teach some academic skills or moral values to your kids that they can cherish their whole lives. Also, a good family game is something that your whole family can enjoy together.
What is the best tip to host a family game night?
One of the best tips to host a family game night is to keep things simple. It would help if you did not go overboard while planning your family game night. It will only tire you in the end if you add too many games, and snacks or invite too many guests to your night-out party. So, keep things simple and as intimate as possible.