No one ever said that creating a happy and prosperous family would be easy. It takes time, patience, and a lot of hard work. But it's definitely worth it. One of the best ways to make your family life better is to set some goals together as a family. This can help you stay on track and work together towards common family goals.
Of course, not all goals are created equal. Some goals will be more important to your family than others. And that's okay! What's important is that you sit down together and talk about what you'd like to achieve as a family. This blog post will give you some tips on setting family goals and provide you with amazing family goal examples to get you started.
Creating family goals is a great way to bring your family closer together and help everyone grow. Not only that but when your family is happy and strong, it makes life a lot more fun and enjoyable. Let's get started with some tips on setting effective family goals.
How to Set Family Goals: 5 Tips and Tricks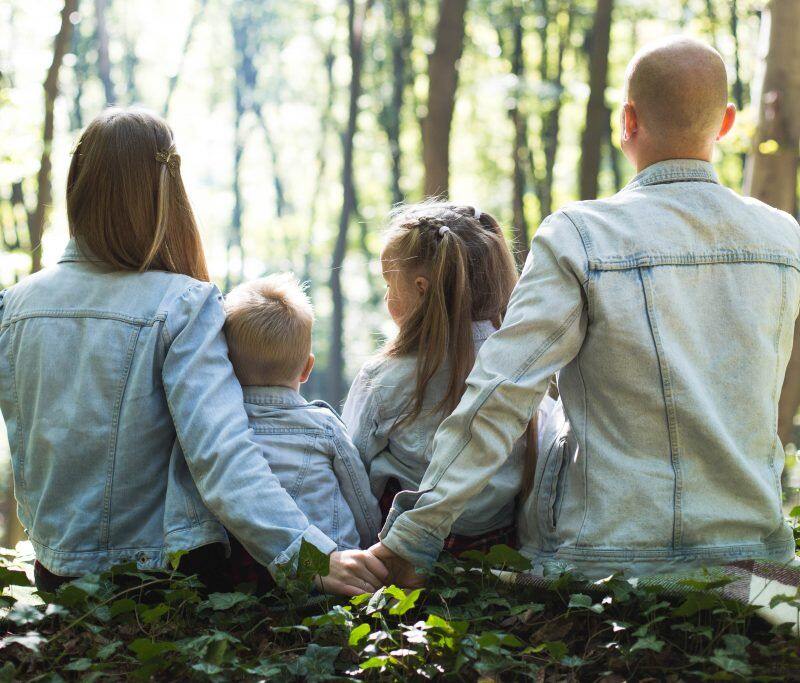 1. Get Everyone Involved
The first step to setting family goals is to get everyone involved. This means sitting down with your partner and your kids and talking about what you'd like to achieve together. It's important that everyone has a say in the process so that everyone feels invested in the outcome. This will also help ensure that the goals you set are realistic and achievable.
SplashLearn: Most Comprehensive Learning Program for PreK-5

SplashLearn inspires lifelong curiosity with its game-based PreK-5 learning program loved by over 40 million children. With over 4,000 fun games and activities, it's the perfect balance of learning and play for your little one.
Try for free
2. Set S.M.A.R.T. Goals
When setting family goals, it's essential to ensure they're S.M.A.R.T. goals. This stands for Specific, Measurable, Achievable, Relevant, and Timely. In other words, your goals should be clear, attainable, and have a timeline. This will help to keep you and your family on track. Also, don't be afraid to adjust your goals as needed. Life happens, and things change!
3. Write Your Goals Down
One of the best ways to ensure that you achieve your family goals is to write them down. This will help to keep you accountable and on track. You can even create a family goal board where everyone can see the goals and how well you're doing. This is a great way to keep everyone motivated.
4. Be Supportive of One Another
As you work towards your family goals, it's essential to support one another. This means offering encouragement and understanding when things get tough. Remember, you're in this together!
5. Celebrate Your Successes
Finally, don't forget to celebrate your successes! When you reach a family goal, take some time to celebrate together. This can be something as simple as going out for ice cream or taking a family trip. Whatever you do, make sure you enjoy the moment and savor your success.
15 Family Goal Examples to Share with Your Loved Ones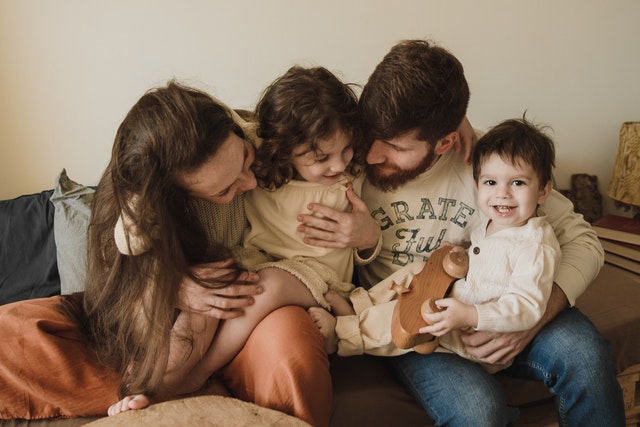 Here are family goal examples to get you started. Remember, these are just examples! Feel free to adjust them to fit your family's needs and desires.
1. Spend More Time Together as a Family
If you feel like you're always on the go and never have time for your family, then this is the perfect goal. Make a point to spend at least one hour together as a family daily. This can be used for anything from family dinners to game nights.
2. Get Your Kids Involved in Extracurricular Activities
If you want your kids to be well-rounded and successful, getting them involved in extracurricular activities is a great goal. Not only will they be able to explore their interests and talents, but they'll also learn important skills like time management, teamwork, and responsibility.
3. Create a Family Budget
Money is often a source of stress for families. If this is the case for your family, creating a budget is a great goal. This will help you get your finances in order and reduce the amount of stress you feel about money.
4. Eat Healthier as a Family
Eating healthy is essential for everyone in the family. If you want to make sure your family is getting the nutrients they need, then setting a goal to eat healthier is a great idea. This can be anything from eating more fruits and vegetables to cooking meals at home.
5. Go on a Family Vacation
There's nothing like spending quality time together as a family. One great way to bond and make memories is to go on a family vacation. This can be as simple as a weekend camping trip or a longer trip to another state or country. The important thing is that you're spending time together and creating new experiences.
6. Get the Whole Family Involved in Volunteering
Giving back to the community is a great way to teach your kids the importance of helping others. You can volunteer as a family at a local soup kitchen or food bank. Or, you can participate in a community clean-up day. There are endless possibilities!
7. Improve Your Family's Communication
If you feel like your family could improve how they communicate with one another, this is a great goal to set. You can start by setting some ground rules for communication, such as listening to one another without interrupting. Then, please make a point to have family meetings where everyone can share their thoughts and feelings.
8. Spend More One-on-One Time with Each Family Member
If you have a large family, spending quality time with each family can be challenging. Make it a goal to spend at least 30 minutes of one-on-one time with each family member every week. This can be used for anything from chatting over coffee to walking together.
9. Have a Game Night with Your Kids
Playing games is a great way to spend time together as a family. It's also fun to teach your kids important skills like strategic thinking and good sportsmanship. Educational games are also a great way to sneak in some learning! SplashLearn has a great collection of online learning games for kids of all ages.
10. Read Together as a Family
One of the best ways to bond as a family and build a happy family is to read together. Start a family book club where everyone takes turns picking out a book to read aloud. Make it a rule that everyone has to be involved in the discussion – no phones or devices allowed! Not only will this promote family togetherness, but it will also get everyone thinking and talking about new ideas.
11. Pray or Meditate Together as a Family
If you're religious, praying or meditating together as a family is a great way to build a strong bond. You can do this either in the morning or evening or whenever you have some free time. This is a great activity to do before meals, at bedtime, or even during stressful times.
12. Take a Family Fitness Class
Staying active is important for both your physical and mental health. So, why not make it a family goal to take a fitness class together? This can be anything from dance or yoga classes to more intense boot camp-style classes. It's a great way to get everyone moving and sweating – and you might even have some fun too!
13. Express Gratitude as a Family
One of the easiest ways to build a happy family is to focus on the positive. So many families focus on what went wrong during the day or week but not enough on what went right. One way to change this is to make expressing gratitude a family habit.
14. Learn Something New Together as a Family
One family goal that can be both fun and beneficial is learning something new together. It could be a new skill, hobby, or activity that everyone in the family learns and enjoys. Spending time together while doing something constructive is always a good idea. It also gives you something new to bond over and can even help relieve stress.
15. Start a New Family Tradition
Last but not least, family traditions are a great way to bring everyone together and strengthen your family bond. It can be something as simple as having a family game night every Friday or going on a family hike once a month. Whatever it is, make sure it's something everyone will enjoy and look forward to.
Let's Make This Bond Stronger!
Building a happy family should be a top priority for everyone. By setting family goals and working towards them together, you can build a stronger, more connected family that enjoys spending time together. This checklist of family goals is a great place to start, but don't be afraid to get creative and come up with your own goals too! So, what are you waiting for? Get started on building your happy family today.
Frequently Asked Questions
What are family goals?
Family goals are objectives that family members want to achieve together. They can be short-term or long-term and cover various areas of family life such as finance, education, career, health, relationships, and leisure.
How can I get my family on board with setting goals?
The best way to get your family on board with setting goals is to involve everyone in the process. Brainstorm what you would all like to achieve as a family, and then narrow down the list to the most important goals. Once you have your list of family goals, create a plan of action for how you will achieve them. Assign roles and responsibilities to family members, and make sure to set regular check-ins to track your progress.
Is it worth setting family goals?
Yes! There are many benefits to setting family goals. Doing so can improve family communication and bonding, help establish a sense of shared purpose, and increase cooperation and teamwork among family members. Additionally, research has shown that families who set goals together are more likely to achieve them than those who don't.