Are you looking for ways to have some family fun? Do you want to improve communication skills and teach teamwork to your kids? If so, charades for kids are the best bet for you!
This article will provide over 100+ different charades ideas to get your family laughing, communicating, and working together. Whether you're playing at home or on vacation, charades is a fun game that everyone can enjoy.
Looking for more Math games and ELA games to educate and engage your kids? Here are more online educational games to check out!
100+ Fun Charades for Kids of All Ages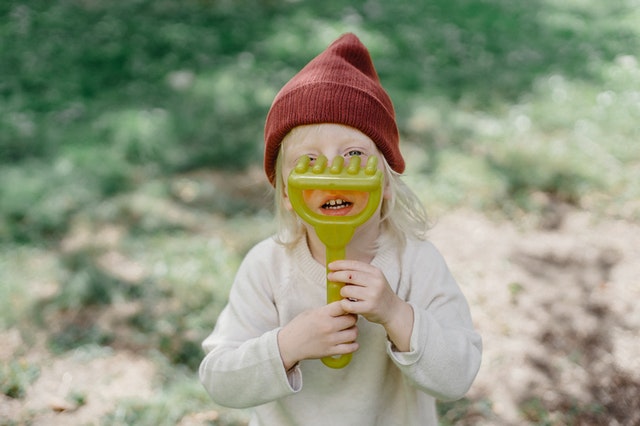 If you're looking for some fun ideas to play charades with your kids, check out these 100+ great charade ideas for kids of all ages. With so many different options, there's sure to be something for everyone. To make it easier, we have categorized the charade ideas by theme.
Animal Charades for Kids
Animal charades are a great way to teach kids about different animals. Here are some ideas for animal charades:
1. A bird flying
2. A cat meowing
3. A dog barking
4. A lion roaring
5. An elephant trumpeting
6. A monkey scratching
7. A snake hissing
8. A turtle crawling
9. A fish swimming
10. A bear growling
SplashLearn: Most Comprehensive Learning Program for PreK-5

SplashLearn inspires lifelong curiosity with its game-based PreK-5 learning program loved by over 40 million children. With over 4,000 fun games and activities, it's the perfect balance of learning and play for your little one.
Try for free
Object Charades for Kids
For kids who are just learning how to play charades, object charade is a great place to start. Here are some fun object charade ideas:
11. A brush combing hair
12. A pencil writing
13. A hammer hitting a nail
14. A toothbrush
15. A pair of scissors cutting paper
16. A telephone ringing
17. A fan cooling someone down
18. A camera taking a picture
19. An alarm clock going off
20. A key opening a door
Movie and Book Charades for Kids
For kids who are older and have a good grasp of charades, try acting out some movie or book titles. Here are some fun ideas:
21. Gone with the Wind
22. The Cat in the Hat
23. Harry Potter and the Sorcerer's Stone
24. Charlotte's Web
25. The Lion, the Witch, and the Wardrobe
26. Alice in Wonderland
27. The Hunger Games
28. The Great Gatsby
29. A Separate Peace
30. Little Women
Food Charades for Kids
Food charades are a great way to teach kids about different types of food. Here are some fun ideas:
31. Eating a hamburger
32. Drinking a milkshake
33. Licking an ice cream cone
34. Biting into an apple
35. Cooking spaghetti
36. Making a pizza
37. Eating popcorn
38. Drinking a cup of coffee
39. Baking cookies
40. Eating sushi
Places Charades for Kids
Places can be fun to act out in charades, too. Here are some ideas for places charades:
41. Going to the beach
42. Taking a hike
43. Going camping
44. Visiting the zoo
45. Going to an amusement park
46. Flying in an airplane
47. Going sailing
48. Riding a bike
49. Going to the circus
50. Taking a trip to the Moon
Activity Charades for Kids
There are endless possibilities when it comes to activity charades. Here are some fun ideas to get you started:
51. Playing soccer
52. Riding a skateboard
53. Rollerblading
54. Hula hooping
55. Doing a cartwheel
56. Jumping on a trampoline
57. Playing basketball
58. Swimming in a pool
59. Doing gymnastics
60. Going snowboarding
People Charades for Kids
There are all sorts of people charades you can act out. Some ideas include:
61. A doctor
62. A firefighter
63. A policeman
64. A waitress
65. A musician
66. An athlete
67. A teacher
68. A cashier
69. A construction worker
70. A babysitter
Disney Charades for Kids
Also Read: Disney Trivia Questions to Test Your Love for Disney

For kids who love all things about Disney, try these fun Disney charades:
71. Mickey Mouse
72. Donald Duck
73. Goofy
74. Pluto
75. Minnie Mouse
76. Daisy Duck
77. Chip and Dale
78. Jiminy Cricket
79. Pinocchio
80. Ariel from The Little Mermaid
Emotions Charades for Kids
If you want to teach kids about emotions, charades is a great way to do it. Here are some fun ideas:
81. Being scared
82. Being happy
83. Being sad
84. Being angry
85. Being surprised
86. Being embarrassed
87. Being in love
88. Having a cold
89. Yawning
90. Sneezing
Christmas Charades for Kids
To get kids into the Christmas spirit, try these fun ideas:
91. Singing Christmas carols
92. Making a gingerbread house
93. Opening presents on Christmas morning
94. Attending a holiday party
95. Having your picture taken with Santa Claus
96. Decorating a Christmas tree
97. Making a snowman
98. Going sledding
99. Drinking hot cocoa
100. Handing out candy canes to friends and family
And there you have it – over 100 great charade ideas for kids of all ages! So get out there and start playing this fun game today! Also, if you're looking for some fun games for kids online, check out the amazing selection at SplashLearn – we have dozens of great games that are perfect for kids from pre-K all the way up to 5th grade!
What Are Charades?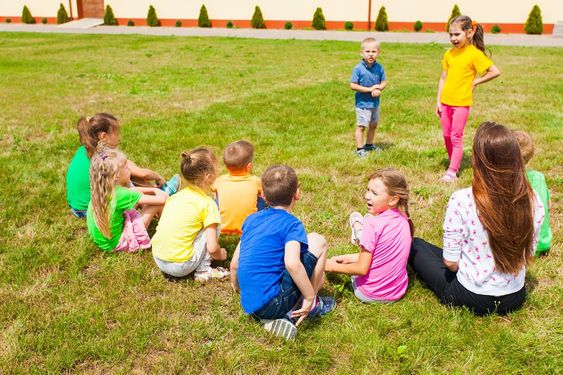 Charades is a guessing game in which players try to guess a word or phrase based on clues given by another player. The game can be played with any number of players, but it works best with at least four.
To play charades, one player thinks of a word or phrase while the other players try to guess what it is. The player giving the clues will act out and give hints to describe the word or phrase without speaking. Some charades ideas for kids might include acting out an animal, playing charades with objects, or describing a movie or book title.
3 Reasons Why Charades Is a Great Game for Kids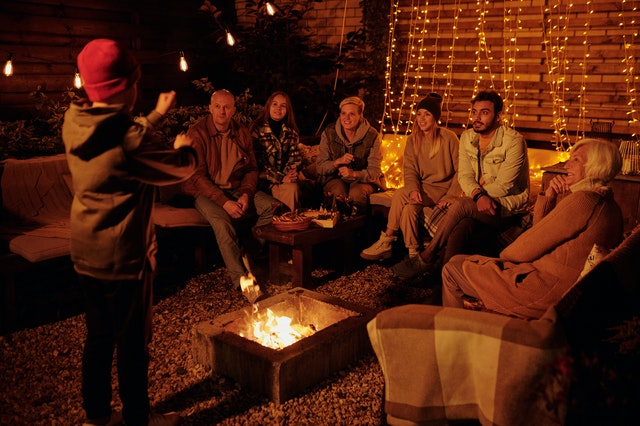 Charades is a great game for kids because it is easy to play and doesn't require any expensive equipment or supplies. Some other benefits of playing charades include:
1. Improving communication skills
When playing charades, kids have to think on their feet and come up with creative ways to describe a word or phrase. This teaches them how to be better communicators and improve their memory, observation, and creativity.
2. Teaching teamwork
Because players must work together to win the game, charades also teach kids teamwork. They learn how to take turns, listen to each other, and work together towards a common goal.
3. Have fun!
Most importantly, charades are just plain fun! Kids of all ages can enjoy playing this game, and it's a great way to get the family to spend time together. Whether you're playing at home or on vacation, charades are a great way to have a good time and laugh together as a family.
Frequently Asked Questions (FAQs)
What if my child is having trouble acting out the charade?
If your child is having trouble acting out the charade, try giving them a few clues to help them along. For example, if they are trying to act out "eating an apple," you could tell them to pretend to take a bite out of an invisible apple.
Or, if they are struggling to act out "going to the beach," you could tell them to pretend to put sunscreen on or to build a sandcastle. Giving your child a few clues will help them to understand better what they need to do and will make the game more fun for everyone involved.
What other fun games for kids can I play with my child?
There are tons of fun games for kids out there, and SplashLearn has a huge selection! Some of our favorites include online math games, memory games, word search puzzles, educational board games, and more. So be sure to check out all the great games we have available on our website today!
What are some other great activities to help improve my child's communication skills?
Some other great activities to help improve your child's communication skills include:
reading together,
playing word games and puzzles,
having conversations about current events and news stories,
engaging in imaginative play,
going for a walk in the park and talking about the different things you see.
Doing these activities regularly can help instill good communication skills in your child that will last them a lifetime.