As we move towards a hybrid online and offline teaching model, our children require a highly structured approach to maximize the benefits of digitization. Asynchronous learning methodologies allow our kids to prosper in an online environment, with strategically designed courses and activities that boost curiosity and desire to learn.
Table of Contents
What is Asynchronous Learning?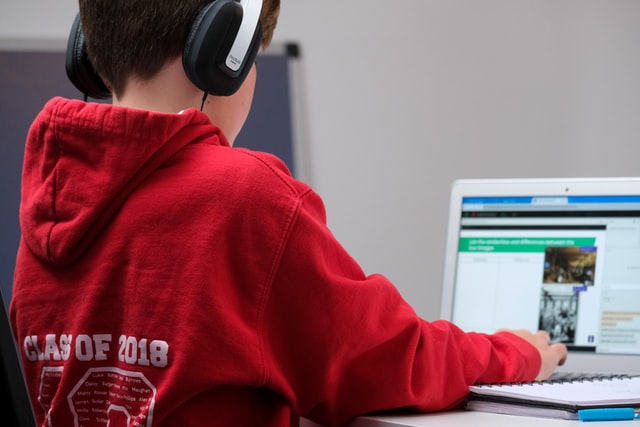 Asynchronous learning strategies empower students to learn at their own pace through online classes, worksheets, quizzes, and live sessions. It differs from synchronous learning because students aren't made to attend online or offline classes at set times collectively. Students, as a result, learn more efficiently and can explore nuanced concepts without disrupting the flow of the class.
What is the goal of asynchronous learning?
The key goal of asynchronous learning is to help students learn in the most conducive environment to productive learning. Instead of live sessions, in-class coaching, or one-on-one teaching, asynchronous learning emphasizes structuring programs that allow convenience, flexibility, and engagement-driven learning.
Some of the prominent examples of asynchronous learning could include the following –
Downloaded online courses or classes
Online learning platform worksheets
Quizzes for engagement learning
Research projects for subjects
Group projects
Assignments
Self-learning initiatives for topics
Differences between Synchronous and Asynchronous learning
"Asynchronous" means not keeping time together and is the right approach for kids that want to explore concepts organically. Parents can also encourage kids to broaden their horizons with the right online learning platforms beyond the classroom. While synchronous learning focuses on curricula-based teaching, asynchronous learning reflects real-life situations for better outcomes.
1. Asynchronous is a more convenient format
One of the main benefits of asynchronous learning is that it is a highly convenient form of learning for many kids. You can allow your child to use the computer, absorb knowledge from books, and interact with subject experts to complete projects. Synchronous learning is more rigorous in its approach when it comes to scheduling and time management.
2. Synchronous learning offers real-time interaction
Teachers and students can interact in a structured classroom within synchronous learning systems. While asynchronous learning offers your kids scalable learning and independent processing, synchronous techniques help drive real-time communication.
3. Asynchronous offers pace-driven learning
Your child may feel left out of the class flow if their teachers aren't communicating with them regularly. Asynchronous may be the better option, especially if the class size is much bigger than what your child may be used to. They can dictate their own pace and learn within a structured framework.
Main Benefits that Asynchronous Learning Offers
As parents, you can benefit significantly from embedding asynchronous learning strategies, and developing a portfolio of learning rather than a single-dimension lesson plan. Let's explore the top benefits of asynchronous learning in today's digital era.
1. Bolsters self-learning ability
It isn't easy to passively acquire knowledge when learning asynchronously as students are involved directly with processing information. Your kids learn how to manage their time, focus on objectives, and achieve milestones through their techniques.
2. Promotes collaborative learning
With group projects and research assignments, your kids will understand the role of collaborative learning within a network of other children. Leveraging their strengths, kids can collaborate with others to finish projects on a wider range of topics.
3. Enhances problem-solving capability
Asynchronous learning principles inculcate a sense of problem-solving and independent thinking in a distraction-free environment. With source material available in a distributed format, your kids will absorb more information when learning through their approach.
4. Greater emphasis on weak areas
Your kids may have weaker areas that aren't being addressed in a traditional school learning program. Kids can strengthen these subjects through asynchronous learning strategi, whether math or science.
Best strategies for optimizing asynchronous learning
You can optimize your child's potential for learning by deploying the right asynchronous learning strategies. Leveraging them in collaboration with school curricula can help strengthen your child's development and have them excel in any subject. Let's explore the best methods to optimize asynchronous learning for your child.
1. Customizing asynchronous learning plans
Personalizing the learning portfolio for your kids can help improve results by making it highly relevant to them. Focusing on specific topics, such as geometry or algebra, and giving them projects can help them get excited about solving challenges themselves.
2. Using multiple tools that work together
It would help if you diversified the tools used, from online learning platforms to single-use worksheets. You can empower your child to learn from video lessons, quizzes, activities, etc., to help them select the best method that works for them.
3. Embedding learning activities and group projects
It is good to embed learning activities, field experiences, and group projects to round off your child's asynchronous learning program. This ensures that the learning portfolio is collaborative and driven by multisensory learning for optimal results.
With the right online learning program, you can make asynchronous learning work for your child.
For kids that love to learn at their own pace, SplashLearn is the right solution. Our learning platform provides exciting games, learning experiences, activities, and quizzes that spark curiosity and promote independent learning. SplashLearn also gamifies the learning ecosystem, making your child think outside the box to solve math and ELA challenges.
Parents can get started here!

You can also send us an email at – help@splashlearn.com
Frequently Asked Questions
What is an example of asynchronous learning?
Watching a pre-recorded teaching session or taking online learning courses are great examples of asynchronous learning for kids.
What is the right age for asynchronous learning for children?
You can get started with an asynchronous learning program for your kids between Pre-K through grade 5 as a steady foundation of meta-learning and exploration. Kids of all ages can benefit from asynchronous learning.
What are some synchronous learning activities?
Attending an online class or sitting in person in a classroom can be examples of synchronous learning.
Is asynchronous learning better than synchronous learning?
While asynchronous learning provides a more well-rounded learning experience for your child, synchronous learning can also work if they thrive in that environment. It is important to make asynchronous learning easy to grasp to avoid overwhelming your child.
What benefits can I expect my kids to have from asynchronous learning?
Your child can emerge more confident, autodidactic, exploratory, and curious when they go through asynchronous learning programs. They can also widen their approach to learning when they have access to online learning platforms that can be used to learn at their own pace.