At SplashLearn, we are constantly soliciting feedback from our users, in order to improve our products and find better ways to achieve our mission: to help kids raise their math scores through the use of exercises, which promote fun, engaging, daily practice.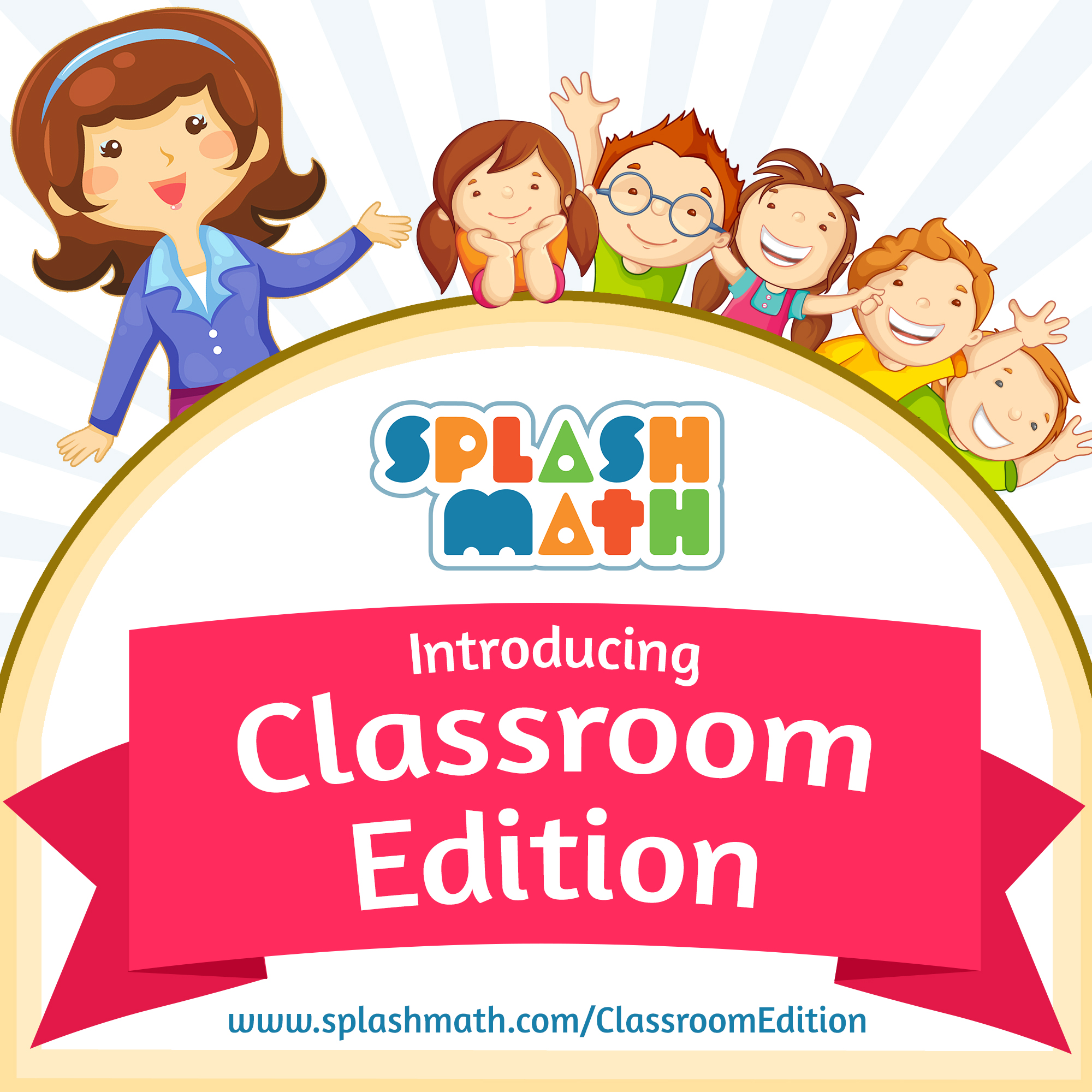 Recently, we have seen enormous demand from teachers to add functionality which would help them roll out SplashLearn to all the students in their Math classes.  In response, we are thrilled to introduce SplashLearn Classroom Edition™. Using the new Classroom Edition, teachers can now add student accounts, give each student their own login, and assign individualized practice for each student. Teachers are able to view in-depth reports about the performance levels of both individual students and the class as a whole, so they can tailor their own lesson plans and math practice problems to better serve the needs of their students.
With SplashLearn Classroom Edition, students can use the same login to access SplashLearn on both the Web as well as on iPads—whether in the classroom, at home or on the go. Since our apps don't require an internet connection to work, students can work on practice problems anywhere: at home, in the car, or even in the waiting room at the dentist's office! Our apps are fun and engaging, so students enjoy using them to improve their math scores and skills.
Like their students, teachers also love SplashLearn. Kristi Meeuwse, a kindergarten teacher at Drayton Hall Elementary School, says "SplashLearn is great because as you get things correct it increases in complexity — so it continues to challenge even those learners that are ready to move on".  (http://www.apple.com/education/ipad/teacher-stories/kristi-meeuwse/). Our Classroom Edition caters to the varying math levels within each age group allowing more advanced students to work on math problems above their grade level and students whose math skills are below grade level to catch up.
We look forward to hearing about how the new SplashLearn Classroom Edition works for you!