Kids who are introduced to the world of art and creativity at an early age develop innate creative skills that foster their imaginative powers and help them perceive the world in all its beauty. Technology may have replaced most of our conventional tasks, but it can be used to the advantage of our kids with art games for kids that introduce them to colorful, creative activities and fun color games.
In this modern era, we must remember to help our kids establish a meaningful relationship with art, nature, and history. In this article, we will go through the best art games for kids available online to help you present your little one to a world of visual graphics and colors where they can let their imagination play wildly and freely.

Looking for more Math games and ELA games to educate and engage your kids? Here are more games to check out!
Related Reading: 

How to Make Gardening With Children Fun and Educational
Let us dive into the list of ten art games and the role it plays in children's early years:
Top Ten Art Games for Kids Online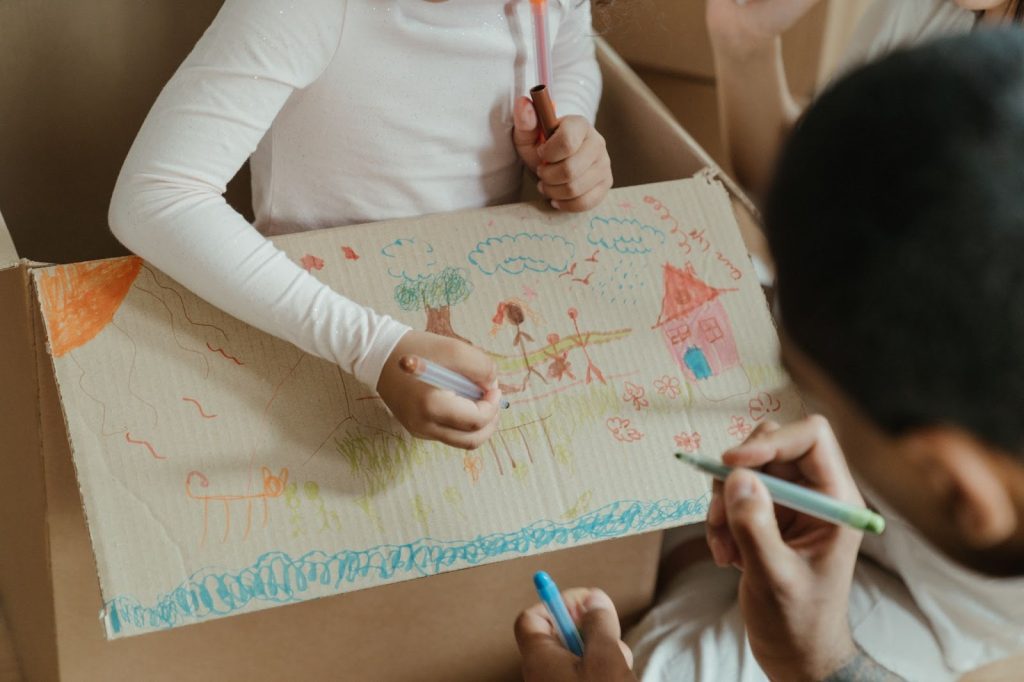 An absolute visual treat for preschool kids, Sesame Street is one of the best sites if you are looking for free art games for kids. With a huge collection of canvases, kids can paint new canvases every day on this site.
While most art games online have canvases with basic outlines, in the Sesame Street game, kids can choose and drag objects wherever they want to on the canvas and paint beautiful scenery.
SplashLearn: Most Comprehensive Learning Program for PreK-5

SplashLearn inspires lifelong curiosity with its game-based PreK-5 learning program loved by over 40 million children. With over 4,000 fun games and activities, it's the perfect balance of learning and play for your little one.
Try for free
The website has distinct learning categories, where children can learn about art, science, or any other categories through interesting art games, videos and music clips, and so on. Free of cost and exclusively designed for preschoolers, Sesame Street is a number one art game site for kids online.
Suitable for: Preschoolers
Cost: Free
Paint Online is a great digital platform for kids to paint and express their creativity fully; it has a fun art game for kids that helps them create masterpieces and become more spontaneous and confident with their painting skills.
This great online art tool provides kids with all the digital resources to create fun art pieces. This site is a complete art package for kids, from paintbrushes, markers, crayons, and paint sprayers to erasers to erase and draw.
If you are looking for interactive painting ideas for kids, Paint Online is your stop, and here's the best part: it's free and available on both iOS and Android devices!
Suitable for: Grade 1–Grade 8
Cost: Free
PBS Kids has interesting art games with cartoon creatures and is a great platform to introduce kids to colors and shapes. PBS kids helps your kids connect with the artist inside them. Made exclusively for elementary kids, the art games on this site have a learning curve.
Your child can scribble, paint with letters, and use art to explore their innovative capabilities through a series of scintillating art games.
Designed for iOS and Android devices, this art game site is perfect for your little one!
Suitable for: Elementary School (Grade 1 – Grade 6)
Cost: Free
Related Reading: 

Easy Activities for Preschoolers [With Tutorials]
Imagine giving your kid all the resources to draw whatever they wish in as many shades as they want! Silver Games does exactly that on a digital platform. Its inbuilt collection of color books, color identifying games, and learning art games makes it a dynamic galore for the aspiring painter inside your kid.
Silver Games website is designed intricately to help your child nurture their imaginations and paint with a free spirit! They have a free collection of pixel art games that help kids explore and make art with different shades and shapes.
If you have been looking for art games to play with kids for quite some time now, Silver Games will help you spend quality time with your kids by indulging in creative activities with exciting art games!
Suitable for: Preschool–Grade 3
Cost: Free
Help your kids find their art animal, color bedroom interiors, and make eye-catching street art designs on Tate Art, an elusive platform for kids to showcase their talent. Tate Art will keep your kids entertained and engaged with everything artsy and creative, from fun art-and-craft videos to interesting art quizzes!
Tate Kids make art sessions fun and educational with its learning curve and innovative approach. How often do we come across art games that are upbeat and straight out of the box?
Tate Art will go beyond your expectations with interesting art games and fun quizzes to help your little ones play and have fun with art.
Suitable for: Grade 5–Grade 8
Cost: Free
Kevin Games is an art gaming website that has integrated the best of art games into its website and made them available to users free of cost. Art games for kids take a real leap in Kevin Games as they come with a wide range of art games, including coloring, painting, pixel art games, painting mandalas, and so on.
Each game has a timer that gives the impression of a countdown; however, it only calculates the time the player takes to complete each round. Moreover, some art games are infused with the element of riddles, which makes them more intriguing and fun!
Suitable for: Grade 5–Grade 8
Cost: Free
Elementary school art classes are the epitome of creativity and help kids foster their imaginative powers in sketchbooks. Toy Theatre is an incredibly amazing free online art game that tutors can incorporate into their art classes.
Toy Theatre helps kids understand how symmetry and balance work through entertaining drawing tools! This interactive gaming site also has doodles pads to help kids increase their attention span and make creative doodle art!
A brilliant art game for kids in the classroom, Toy Theatre helps kids learn while practicing art in an engaging manner.
Suitable for: Grade 1–Grade 8
Cost: Free
Art sessions are fun and enticing; Drawing Games is a free art gaming website for kids that makes it even more so. It has a wide collection of popular art games, from princess coloring books to pixel art games.
With a large audience and an even larger galore of art games, Drawing Games make art gaming fun with their creative and captivating visuals.
Suitable for: Preschool–Grade 3
Cost: Free
Related Reading: 

Best Drawing Ideas for Kids They Will Love
Google's new AI experiment with this fun art game with a twenty-second timer has been hitting the charts lately amongst the top ten online art-based games for kids. Quick Draw is a doodling platform that is extremely engaging and will give your kids the chance to draw objects within twenty seconds, and after five attempts, Google will share the game results.
Fun to the core and exciting, Quick Draw will help you understand how well your toddlers remember what an object looks like and scribble it right away!
Suitable for: Preschool kids
Cost: Free
Kids love to color and sometimes end up coloring on notebooks, textbooks, and almost any surface they find interesting. With Crazy Games, you can let your kids color as much as they want, minus the mess!
The coloring books collections include Disney coloring books, Moana coloring books, and many more, Crazy Games is a top-notch art gaming platform for kids!
Suitable for: Preschool–Grade 3
Cost: Free
Rejuvenate a spark of creativity in your kids with these free art games online and watch them create masterpieces that are simply alluring and beautiful! Screen time is becoming a major issue amongst most households, it is always a better idea to utilize screen time allocated to kids in a sound manner, in a way that helps them grow and learn to be more of themselves.
Benefits of Fun Art Games for Kids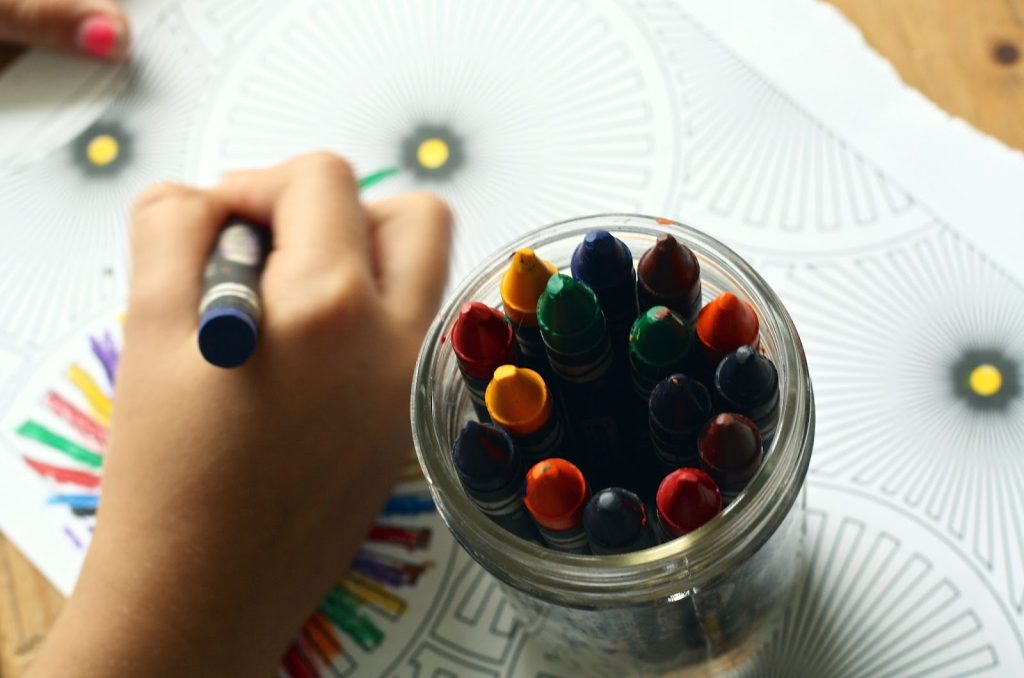 Building Motor Skills
Art is the most valid form of creative expression, and as kids indulge themselves in art games, it helps them improve their motor skills. A child's scribbles may not make sense to us, but they are trying to connect to something they have seen before using their imaginations.
Hence, such games not only push kid's boundaries, enabling them to explore their creativity and imagination but are a great tool to develop motor skills.
It's a great way to introduce kids to shapes, patterns, and colors
There are several interesting art games online that introduce children to different shapes, sizes, and colors with captivating audio-visual images. This way of learning helps them remember better and learn faster.
Help kids to express themselves
Kids often struggle with the right words to express their feelings; in such cases, art can always be a beautiful medium of expression. Art games for kids enable them to express themselves through different colors and drawings, helping them to explore their inner worlds!
Yes, you got it right! Art is therapeutic for kids, too!
Helps children deal with social anxiety
Most children are at ease when they are around their loved ones at home, but while in school, they may have trouble breaking out of their shells. Art is a wonderful medium for helping these children reach out to their peers and tutors.
The art games for kids in the classroom will push them to ask for help from their peers, tutors, or parents and socialize with others.
Enhanced learning skills
While art is commonly associated with creative faculties and expression, it is a great way to incorporate learning for kids. Art games online are built around dynamic 3D visuals, imagery, and audio that help kids remember what they see and hear in a fun, interactive way.
The gaming medium keeps their attention on hold while the art game content serves an educational purpose.
Related Reading: 

Best Virtual Games for Classroom Fun & Learning
Help Develop Your Child's Creative Outlet!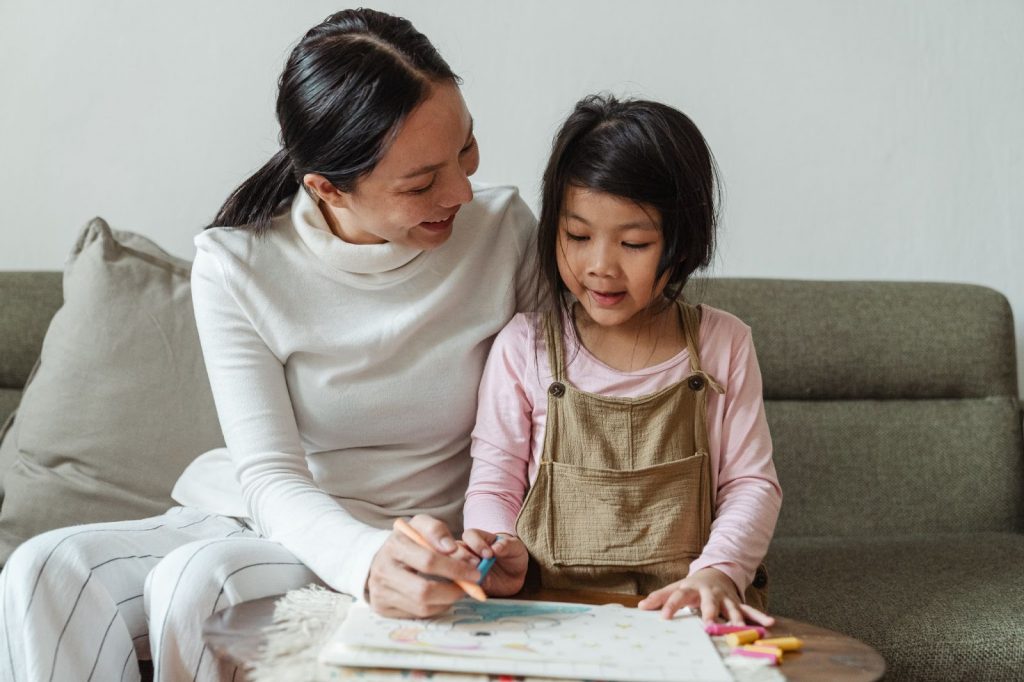 With art as a medium to express themselves, kids can put their thoughts on digital canvases and create whatever they want with ease. Children are naturally inclined to colors and beautiful scenery; we hope the art games mentioned above will help your little ones find their passion in the art world and make beautiful strokes with their paintbrushes.
To learn more about fun free online games for kids, you can visit our website and browse the best educational games for your kids!
Explore more online educational resources and printable worksheets for kids that will aid in their learning experience.
Frequently Asked Questions (FAQs)
How can I select the right art game for my child?
As a parent, you want to choose the best art game for your child that will help them excel in their creativity. Here are a few tips to select best art game for your kid:
First, consider your child's age and what they are interested in. If they are younger, prefer simple games and if they are older, then go for more challenging games.
Second, think about the type of art that your child is interested in.
Finally, read reviews of different art games before making your decision.
What age group is best suited for art games?
Age Group 1: Colorful and simple art games are perfect for children aged 3–5 years old.
Age Group 2: Art games that are challenging and require more strategic thinking are good to go for older children and teenagers.
Age Group 3: Adults often enjoy art games that are relaxing and provide a sense of satisfaction. These types of games can help relieve stress, improve focus, and promote creativity.
How often should children play art games?
There is no hard and fast rule, but experts generally recommend that children spend at least 30 minutes a day engaged in some form of creative activity. This can be broken down into shorter sessions throughout the day or one longer session.
Are art games safe for kids?
As the popularity of video games has increased, so has the popularity of art games. Art games are video games that focus on creativity and self-expression. Many art games are designed for kids and adults to play together. However, some people worry that art games may not be safe for kids. Some art games can be violent or have adult themes. Others may be too complex for young children to understand.
Despite these concerns, many experts believe that art games can be beneficial for kids. They can help children develop problem-solving and critical-thinking skills. Art games can also encourage kids to be more creative and expressive.
How are art games different from other games?
Art games are a subgenre of video games that are designed to emphasize artistic elements over traditional gameplay mechanics. Art games often challenge the player to think differently about the medium of video games, and how they can be used to create art. They often have non-traditional gameplay and maybe more abstract or narrative-driven than traditional video games.