Asking questions is a great source of knowledge. It develops critical abilities like logical thinking, complex thinking, problem-solving and decision-making. In schools, universities and other educational institutions, it is the right of every student to ask questions.
However, certain students feel hesitant to raise questions and pass on the responsibility to their parents. To better understand their ward's problem, even parents can prepare a list of questions to ask teachers.
SplashLearn: Most Comprehensive Learning Program for PreK-5

SplashLearn inspires lifelong curiosity with its game-based PreK-5 learning program loved by over 40 million children. With over 4,000 fun games and activities, it's the perfect balance of learning and play for your little one.
Try for free
Here're some educational resources that can help in your child's progress.
30 Important Questions for Teachers From Parents
Here are 30 important questions to ask teachers to get to know them and get rid of any doubts that parents have.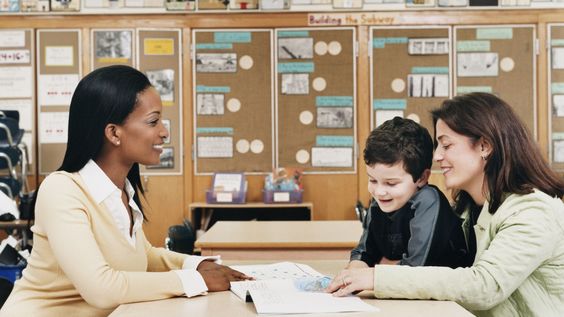 1. "How do you respond to my child's struggle in the classroom?"
It is important to know how the teacher acknowledges your child's everyday battles in the classroom. In most cases, children lose confidence and back out owing to the ignorance of their mentors and peers. This might cause a long-term negative effect on the child's mind.
2. "How do you promote creativity and self-expression in the classroom?"
Creativity doesn't necessarily come to everyone. However, it is instrumental in improving a child's sense of development, encouraging problem-solving activities, and adding to their personal growth. So, creativity needs to be prioritized and hence, it would be wise to ask the teacher about the same.
3. "On a scale of 1-10, what level of personalized learning do you provide?"
Personalized learning experience allows the children to take up challenging activities with the mindset that they will overcome every problem. It is one of the effective methods to ensure better results and help children to move at their own pace.
4. "Do you focus on strengths or weaknesses to improve learning outcomes?"
It is a highly crucial question to ask teachers to figure out the approach that is going to shape your child's progress. Usually, to receive the best results, it is advisable to use methods that allow striking a balance between a student's strengths and weaknesses.
5. "What questions can I ask my child about the daily activities of the class?"
Family interaction plays a key role in developing a child's personality. Your child's teacher can be the person to guide you about the relevant questions that you must ask your child after school, apart from "How was your day?".
6. "How can I help my child with the home assignments?"
When it comes to homework, young students need a little push from their parents. It is a common question to teachers from parents that will help develop the habit of completing homework. However, parents must resist providing the correct answers for the home assignments as it will reduce the efforts of the child to complete home assignments.
Related Reading: 

Ways to Make Homework Fun for Kids
7. "What important skills and concepts should I look forward to observing in my child by the end of the academic session?"
Every academic session ends with a bag full of learning for children. However, if not repeated often, these learnings might slip out of their little brains. As for that, parents should keep track of the insights that children have gathered over the year. Be it a skill or a concept, this is one of the important questions for your child's teacher.
8. "Is peer mentoring encouraged in the school?"
One of the most sought-after learning programs, peer mentoring is about matching two students to engage in a structured, supported, and purposeful relationship. It highlights the need to build teamwork, leadership, empathy, compassion,and diversity and supports the well-being of the students.
9. "How do you build a relationship with students?"
Essentially, a good mentor is someone who strives to build a good rapport with her students. This question will help the parents understand how a teacher creates a safe environment for the students that eventually leads to effective classroom learning. Besides, a positive student relationship improves a child's mental health and stimulates self-esteem.
10. "What method do you use to measure academic progress?"
Academic progress can either be assessed through direct methods like quizzes, exams, and essays or indirect methods such as student surveys, enrollment information, etc. It is a good question to ask teachers as it may enable parents to understand on what grounds their child is being evaluated. Furthermore, a mix of direct and indirect methods results in a genuine evaluation.
Related Reading: 

Best Types of Assessments
11. "What are the most common barriers to academic progress in the classroom?"
Understanding the academic barriers help parents to know about them and, consequently, work on making it less difficult for their child. Academic barriers encompass social, emotional, cultural and even psychological reasons.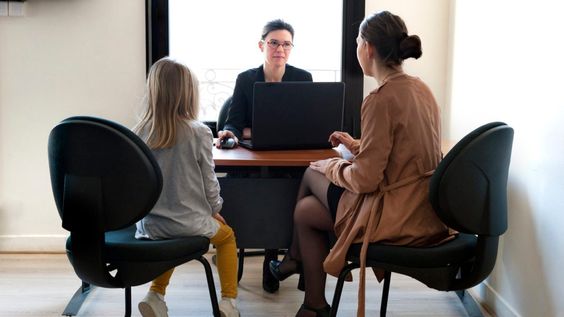 12. "Could you please elaborate on eliminating barriers to academic progress?"
Since academic barriers can differ from child to child, a teacher might be able to hit the right note with individualized solutions. One of the central questions to ask the teachers, it can adversely affect a child's development if not paid attention to.
13. "What is your approach to classroom management?"
An appropriate classroom management technique must include modeling good manners in kids, establishing guidelines, documenting rules, observing activities, and encouraging initiatives. If your child's teacher follows most of them, it's a green flag for the student's future.
14. "Do you believe that your relationship with the student's parents is conducive to improving learning?"
This is a well-thought question to ask teachers. Parents should expect an answer that must cover factors like regular communication with guardians, timely updates about the student's progress, in-depth conversions about the student's weaknesses, and guidance about the strategies to improve them.
Related Reading: 

How to Build a Positive Teacher-Student Relationship
15. "How often do you engage the class in extra-curricular activities?"
It is one of the best questions to ask kindergarten teachers. Extracurricular activities encourage students to bring out their talent in the limelight and help them to see the big picture. And kindergarten years is the best time to indulge students in such activities.
16. "What practices can you recommend for dealing with my child's hesitation?"
It's natural for children to hesitate in front of strangers, and mostly, this behavior prolongs to their school premises as well. Since a teacher is professionally sound in recognizing and understanding child psychology, they may be able to explain best practices to overcome any hesitation in children.
17. "How can I support literacy at home?"
Parents must support after-school activities for kids. To support literacy at home, parents must pay attention to foundational skills in children such as flipping through books often, encouraging art and doodles, initiating conversations, asking questions, etc.
18. "On what basis are class assessments designed – a simple measurement or a comprehensive evaluation?"
While this can be a challenging question for your child's teacher, it may serve great benefits in the overall development of your child. Once a parent knows the rationale behind designing the academic assessment, it aids them in focusing on the most important areas. Simple measurements include the grading system primarily, whilst comprehensive measurement takes into consideration factors like co-curricular, class participation, manners, grasping ability, teamwork, empathy, response, etc.
19. "Could you recommend good resources for parents to foster learning in kids outside the school boundaries?"
Knowing resources can be really helpful for parents as good resources help reinforce classroom learning to keep them etched in your little one's brain. As a matter of fact, no one can recommend better resources than a cooperative teacher.
20. "What is the role of technology in classroom learning?"
Incorporating teaching technologies into classroom learning can prove to be beneficial in the long term. With the ever-evolving technology in education sectors, parents must have an idea of its usage in their ward's growth. Using videos for mini-lessons, attractive presentations, digital storytelling, and connected classroom forums can prove to be fruitful for children.
Related Reading: 

Best Classroom Games to Help Teachers Elevate Their Efforts
21. "How do you maintain an equilibrium between successful and weak students in the classroom?"
Since the learning needs of every student are unique, teachers have to put extra effort into helping sail each student in the classroom. While intelligent ones are always looked up to for inspiration, the weaker ones are often left behind. However, a good teacher will always find strategies to pull the weaker students and save them from drowning. And so, the parents must know in what category their child is and how's he receiving guidance from his teacher.
22. "What strategy do you use on the days when students aren't in the mood to learn?"
This is an essential question to ask teachers as it will result in analyzing the effectiveness of the teacher. A good teacher must know how to lift her class on low days and that speaks volumes about her potential as a teacher. Encouragement and positivity for mind and body through exercise, interactive activities, etc., are some most common techniques used by teachers to motivate students. You can also leverage powerful educational quotes to motivate the students.
23. "Can I have quick tips to re-energize my exhausted child?"
Children tend to get exhausted after long-school hours and exams. Parents should connect with their kids when they are tired. While some common ways to boost your child can be taking them out for dinner, singing & dancing, story sessions, etc., the best ones can be suggested by the school teachers.
24. "What's your favorite success story in the classroom?"
This can be a great question to ask teachers to get to know them properly. Since teachers are the anchors of the classroom, they face many hurdles to establishing classroom decorum but still manage to emerge as winners. Hearing a successful classroom management story can be a real treat for parents. Besides, it can give a partial picture of the teacher's caliber and determination in terms of her professional journey.
25. "What does an ideal learning environment look like?"
An ideal learning environment is a prerequisite to promoting academic excellence. It can either make or break a child's educational journey. From sound infrastructure to mentor guidance, an ideal learning environment encompasses it all. Since this is an important question parents should ask teachers, it will motivate parents to create an ideal learning environment even at home.
Related Reading: 

Best Tips for Creating a Healthy Student-Centered Learning Environment
26. "What one thing should I help my child with and improve on?"
You cannot emphasize the importance of this question more! As a responsible parent, it would be beneficial to know the weak areas of your child. The best time to ask this question to teachers is probably at the end of the academic session. However, a mid-year meeting can be a preferable time to put your query as it will only help to know the focal points and work on them in time.
27. "How can I support the efforts you are putting in the classroom?"
When you raise this question to your child's teacher, it gives out a good impression of your parenting. Teachers are humans, and they do need support as well. To derive the best results from school learning, parents and teachers must collectively work on different aspects of the growth of the child.
28. "What is the preferred way to contact you about my child's progress?"
Be it professional or personal space, consent is essential. When it comes to contacting your ward's teacher, an appropriate way would be to ask permission from her politely and ask her favored method of communication. This way, a teacher can give relevant and thoughtful feedback about the child.
29. "What areas should I focus on myself to have a positive impact on the child?"
Good parenting is synonymous with knowing yourself. When parents are clueless about themselves, they often end up creating a mess in their own as well their kid's life. It is always good to evaluate the inner self first. The self-improvement strategies will help you raise a child who is invested in becoming the best version of himself/herself.
30. "Is there anything that I am not asking but should be?"
Last but not least, parents often miss out on questions that make them passive members of their child's education. Be honest even when asking questions, and observe how you can aid your child's growth in the long run.
Related Reading: 

Great Ice Breaker Questions for Kids to Ask Each Other
Importance of Asking Questions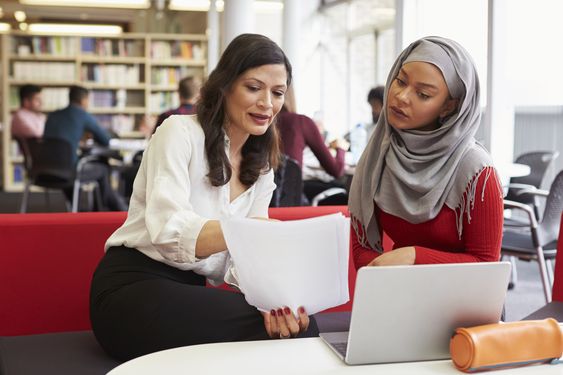 Questions are the roots of learning. No matter if it's a child or an adult, asking questions is an essential factor for a better learning process. In case of parents, it is imperative to ask certain questions to their child's teacher, and here's why they should be doing the same:
Boosting Confidence
Confidence is the key to life. Raising a question to your child's teacher may seem odd, but it isn't. In fact, asking questions helps increase parents' confidence is one part and getting answers to work on their child's confidence is another part. It's a win-win situation.
Escalating Engagement
How about a one-way communication with your child's teacher on PTM day? Sounds boring, no? When you ask questions from the teachers, it breaks the monotony and helps increase engagement. This will lead to fruitful results from the conversation that will ultimately benefit your child's growth process.
Addressing Concerns
Allowing the child to sit in a new environment is not easy for parents, especially in the initial schooling years. Naturally, parents do get many doubts and concerns about the activities and tasks that their child is going to undertake. Asking questions breed more questions that help address the concerns that parents have about schooling. The more curiously you put up your questions, the more interest a teacher shows in addressing your concerns.
Related Reading: 

What Is Inquiry-Based Learning? Types, Benefits, Examples
Receiving Feedbacks
Feedback is a window to your child's way of life. When a teacher gives feedback about a child, it gives an overview of his performance in class and even at home. So, asking questions can lead to receiving some life-changing feedback for your children. When you have the keys, you somehow find ways to hit the target.
Improving the Right Question Strategy
One major benefit of having an inquisitive mind is that it gives much room for question strategy improvement. When parents invest themselves in their child's journey, they frequently produce questions, improve those questions and strategize about how to put them in front of the teacher. With practice and time, they begin to identify the process and the structure of their problem statement.
Ask Away All the Doubts You Have!
Now that you know the good questions to ask teachers, it's time you save them in your head or note them wherever you want. However, the list of questions is not exhaustive and can be tailored to your child's attendance area. Focus on building the cooperative parent-teacher relationship by accepting constructive feedback from your child and collectively addressing them.
Frequently Asked Questions (FAQs)
Can I raise my questions only during the Parent-Teacher Meet?
Nowadays, schools implement various occasions to engage parents and teachers. You can put up your questions in parent-teacher meetings, at breakfast meetings, parent resource centers and even on the phone. (Remember, the teacher's consent is important)
How many questions can I ask in one meeting?
We strictly advise you not to bombard the teacher with questions in the first meeting itself. Allow some time to let the teacher know about you and your child. Once you feel that the teacher has time and would agree to address your queries, shoot your shot. But, 4-5 relevant questions would be a decent number for a single meeting.
Can I cross-question my child's teacher?
Yes. You can, provided you know the courtesy of asking questions in the right order. If you see that the teacher is unable to address your concern, do not cling to getting the answer at the same moment. Instead, you can politely say, "You can get back to me whenever you figure this out".