Should you go for the small public school in your neighborhood that's just a few blocks down from where you live? Or should you consider the new private school that opened just a half hour's drive away? The growth of the charter school movement, the enactment of the No Child Left Behind Act in 2001 and the expansion of social inclusion programs have made this binary decision even more complex.
In between the obvious choice of public and private schools on opposite ends, is a spectrum of different types of schools for kids, like magnet schools, public virtual schools, and boarding schools, among others, for parents to choose from. So where do you start?
SplashLearn: Most Comprehensive Learning Program for PreK-5

SplashLearn inspires lifelong curiosity with its game-based PreK-5 learning program loved by over 40 million children. With over 4,000 fun games and activities, it's the perfect balance of learning and play for your little one.
Try for free
Looking forward to choosing the right school type for your kid? We are more than happy to share our educational resources for kids to help them learn better.
Why Choosing Your Child's School is Important?
As parents, we always want what's best for our children. We understand our children's strengths, weaknesses, interests, and personalities, making us uniquely informed to make decisions regarding their welfare. Choosing your child's school carefully is more than just about finding a school with a curriculum that pushes your child to their best, infrastructure that allows extracurricular activites for kids and teachers that suit their learning style!
Like people, no two schools are alike, and like people, they can harbor and express different values. Choosing a school allows you to also choose the values you want to see your child embody. Factoring in these considerations when deciding on the right school for your child is critical, as it can help you rest assured that you have committed your child to an institution with the faculty, environment, and values that can ensure their holistic growth.
Related Reading: 

How to Learn English: 10 Tips for Children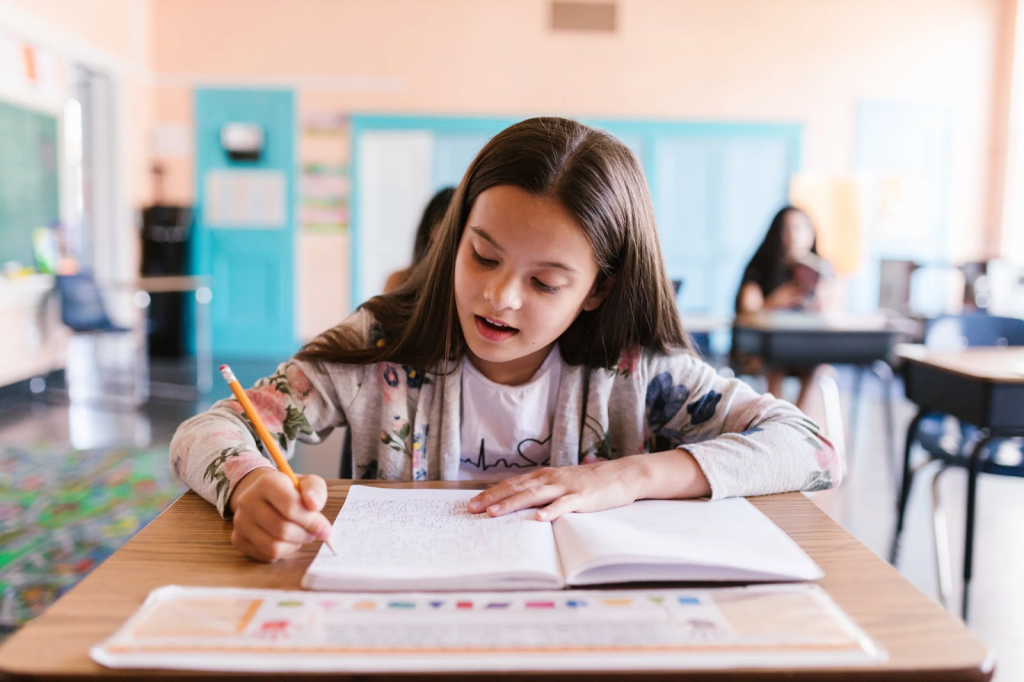 4 Types of Public Schools
For many parents, public schools are generally a top preference, and for good reason! There are many different types of public schools that you can choose from, including traditional public schools, magnet schools, charter schools, and virtual schools! Let's take a look at each one of these in detail!
1. Traditional Public Schools
When you're considering different forms of schools, public schools are bound to be the first kind you think about! Traditional public schools generally refer to schools funded by local, state, and federal government funds. Being institutions funded by public finance, they must, in most cases, admit all students that live within the borders of the district where the school is based.
While the specifics do vary from one state to another state, they are usually free to attend, require teachers to have appropriate licensure before they start teaching, and must conform to state-mandated rules regarding governance and curriculum. Traditional public schools usually offer programs for both general education students along with students with special needs. They may also have tracks for technical education, college preparation, and programming, to name a few!
2. Magnet Schools
If your child displays a special interest in STEM, technology, or the arts, then magnet public schools might be worth looking into! Magnet schools are public schools that have been transformed into specialized study environments by the school district. What does that mean, exactly? In other words, magnet schools are free public schools operated by school districts that specialize in certain areas such as science, technology, or the arts!
Magnet schools are usually very selective! A student that's applying with music as their area of interest may, for instance, have to perform at an audition or submit a portfolio of their work! A student that's applying for a STEM program may have to sit through an aptitude test. Custom curriculums designed to help kids reach specific learning goals and targets make magnet schools especially suited for talented and gifted students!
3. Charter Schools
Administrators and teachers at charter schools have greater autonomy and authority for decision-making than most traditional public schools. However, this autonomy and authority come with pressure to perform, to ensure continued funding from the state or local government! So if you're thinking about sending your child to a charter school and come across one that's been around for a few years, you can rest assured that it's managed by committed and experienced administrators and teachers that know how to impress!
Charter schools are a great choice for parents who want to enroll their children in a curriculum that isn't set in stone and open to suggestions from parents, educational entrepreneurs, community leaders, and other interested parties that are interested in designing innovative curriculums and educational avenues. If you're considering different types of public schools for your child, be sure to add charter schools to your list!
4. Virtual Public Schools
Receiving a quality education doesn't necessarily have to involve attending school in person and being physically present for your classes. At least not anymore! Virtual learning has gained momentum and credibility as a legitimate medium of learning over the years, and has been gradually embraced by many local and state governments! A virtual public school has the same academic assessments, management, and teacher credential requirements as a brick-and-mortar public school.
While they won't completely replace brick-and-mortar education anytime, virtual schools may still appeal to many parents for providing customized lesson plans for students that can better suit their child's learning style and needs. Also known as 'distance learning' virtual schools allow students access to their courses 24/7, allowing parents and students to better manage and plan their study time without being boxed into the strict classroom schedules of physical learning in brick-and-mortar schools!
Related Reading: 

Best Educational Games for Kids by Subjects & Grades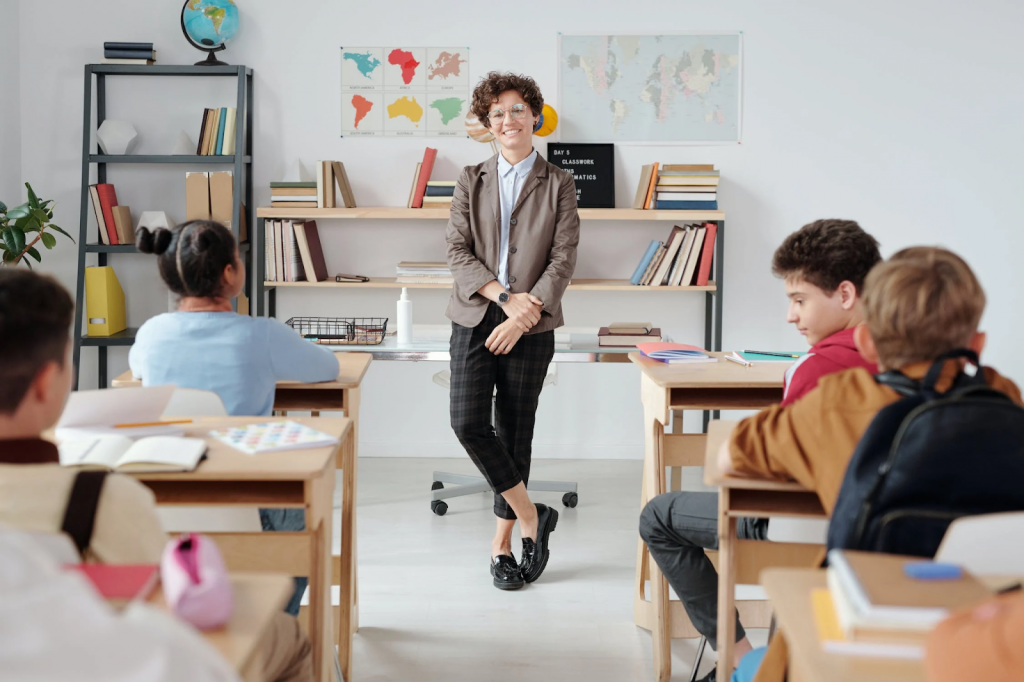 7 Types of Private Schools
What are the types of schools that parents can choose from if they're looking to go beyond public education? There happen to be quite a few! Private boarding schools and parochial schools, just to name a few! Unlike public schools, private schools are not funded by the government, and while some operate as for-profit businesses, others may be non-profit!
1. Traditional Private Schools
While public schools are funded by local, state, and federal governments, private schools are not, and this distinction emerges as the biggest point of difference between the two for several reasons. As private institutions raise their funds through tuition and ancillary fees, they reserve the freedom to deviate from state and national curriculums.
As a result, parents interested in sending their children to a traditional private school should pay close attention to the curriculum offered by a prospective private school they may be considering for their child. While tuition may be expensive, private schools have the flexibility to design and offer unique curriculums that parents might find appealing for their children.
2. Religious School
Most non-public schools are religious. Parents that would like to have their children receive an education that's aligned with their religious values should consider sending their children to religious schools. Religious schools are, in simple words, private institutions with religious affiliations. The National Association of Independent Schools, Agudath Israel of America, and ELCA Lutheran Schools are a few examples of the many religious schools that can be found across the country.
Many religious schools are affiliated with a local church, denomination, or religious faith, but that's not all! Many religious schools have developed a reputation for academic excellence and are known to attract students looking for a school that delivers a quality learning experience. This academic excellence may be attributed to the flexibility they reserve in designing their curriculums and ensuring that students find their education challenging and rewarding.
3. Boarding School
It's not easy to define boarding schools. While they offer lodging and food to students to deliver a residential educational experience, there's much more to them than that. Boarding schools offer children the opportunity to assimilate into a community of artists, scholars, and athletes. Most boarding schools require students to live on campus for the duration of their school year.
While some boarding schools may specialize in specific areas such as sports, nature, or science, they generally see faculty living on campus with students. This allows students to form deeper relationships with both their teachers and fellow students. If you have a child that loves adventure, boarding school may be the right choice for them!
4. Language Immersion School
Language immersion schools offer children the opportunity to immerse in a second language, with bilingual teachers at the forefront to provide a learning experience in a non-native language. Most language immersion schools offer a program that's designed for students whose native language is English and is categorized into three immersion categories by the Centre for Applied Linguistics.
These include total, partial, and two-way immersion. Total immersion sees students learning all or almost all of their subjects in a foreign language while partial immersion programs see students learning half of their classes in a foreign language. Two-way immersion programs, on the other hand, provide equal consideration to English and non-English medium learning.
5. Special Education Schools
Parents with children that have special needs can opt for private special education schools. Special education schools offer individualized attention from teachers and professionals that understand the modifications in the curriculum that may be necessary for children with special needs. The faculty in special education schools maintain strong communication with parents to better understand the needs of their children and track the progress they make in school.
To ensure that the learning of children with special needs is not inhibited by the one-size-fits-all approach that may be characteristic of other schools, parents with children that have special needs should consider special education schools.
6. Parochial School
Parochial schools are different from other religious schools in key regard. While other forms of religious schools may receive varying degrees of their total funding from a religious institution, parochial schools are an extension of the local church. The term parochial connotes that the school is partnered with a local church.
In addition to a basic curriculum that features basic subjects, parochial schools also emphasize on religious education. While most parochial schools are run by Christian organizations, there are some affiliated with Jewish, Muslim, and other religious groups. However, because of the historical association of the term 'parochial' Christian parishes, they are not referred to as parochial schools.
7. Advanced Placement/International Baccalaureate Programs
While there are many different types of schools for kids that provide different forms of schooling, none offer the kind of rigorous and challenging academic environment that's promised by the Advancement Placement (AP) and International Baccalaureate (IB) programs. Some colleges and universities even grant students credits for completing Advanced Placement courses, provided that they score well on the final AP exam!
While there's no similar provision for International Baccalaureate exams that students pass, the International Baccalaureate is held in high esteem by universities and colleges. A great score in the International Baccalaureate program can be a doorway into undergraduate programs at some of the most competitive universities and colleges in the world!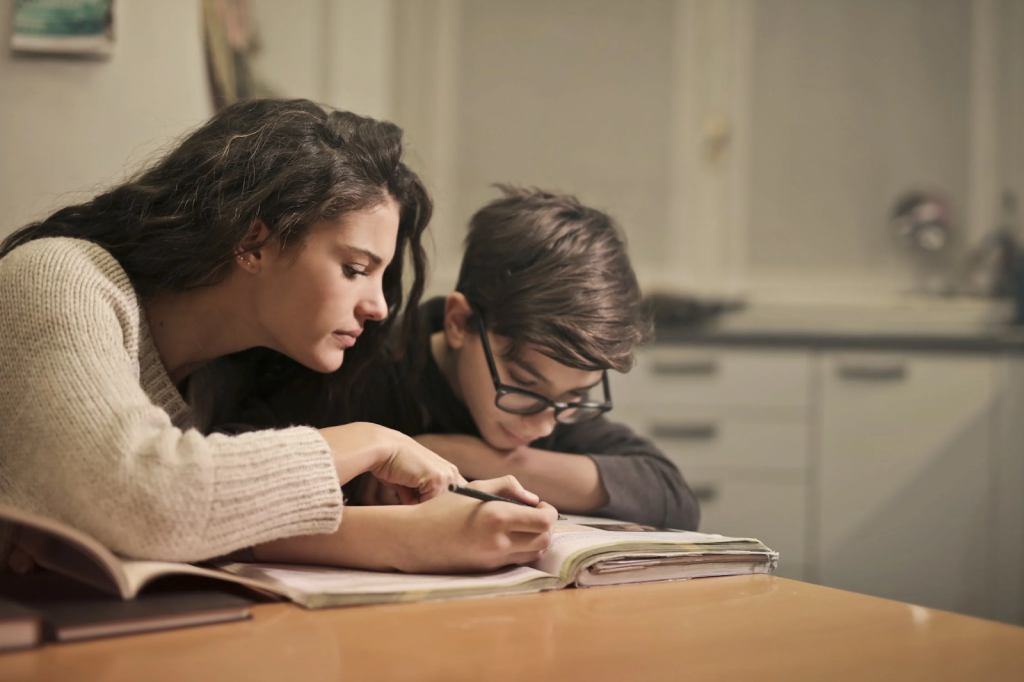 3 Other Types of Schools
What are the types of schools that parents can consider beyond traditional public and private schools? Examples of schools beyond traditional public and private schools include homeschooling, the Waldorf school, and the Montessori School!
1. Homeschool
It's not easy to find the right school. With so many different types of schools for kids, choosing the perfect one can be a daunting experience. It may not be possible to find a school with the exact value system and curriculum that you find fit for your child. If these thoughts resonate with you as a parent looking for right schools for your child, then maybe you should consider homeschooling your child!
After receiving permission from the state to homeschool, parents can proceed with a pre-designed curriculum or design one on their own. Parents play a proactive role as educators when homeschooling their children, which can be a both challenging and rewarding experience! You can also check out the homeschooling program for customized learning of your kid.
2. Waldorf School
While we've covered a broad range of special types of schools that parents can consider for their children, there are still a few left that might surprise, like Waldorf schools. According to the Association of Waldorf Schools, a Waldorf teacher usually remains with the same class for five to eight years, which places teachers in a position to observe the long-term development of their students.
This can help students feel more comfortable and secure in their learning environment. This approach to learning proves successful in the long run. Compared to high school graduates outside the Waldorf movement, a higher percentage of Waldorf graduates go on to college!
3. Montessori School
Like the Waldorf movement, the Montessori way of teaching stresses long-term learning. Montessori schools design three-year classroom communities that allow teachers to build relationships with students and their families. This structure allows teachers to better understand the interests and aspirations of not just their students, but also their families.
As a program that values each child's interests and individuality, the Montessori way promises to provide a schooling experience that may stand out from other examples of schools that parents may be considering for their children.
3 Important Reasons for Going to School?
We cannot stress enough the importance of going to school and receiving a quality education. While different parents, teachers, and communities, may have different ideas about what comprises a quality education, they can all agree on the importance of receiving one in the first place!
1. A Ladder to College
Enrolling in college is crucial for an individual to realize their full potential. As such, most parents generally hope that their children eventually enroll in a good college or university after graduating from high school. A college degree can be a stepping stone towards a rewarding career, a life of self-discovery, and self-actualization. There's no better way into a good college or university than a quality education! The way we see it, everything starts at school!
2. Knowledge is Power
Schools are a foundation of knowledge and learning. To cultivate children to become inquisitive, lifelong learners with a desire to contribute to society, it is important for them to acquire knowledge. Schools act as a bridge between students and knowledge, helping them stride across to the other side to both empower and enlighten! Everything that kids learn in school holds real-world significance. A journey of learning and discovery in school can help children discover their ambitions and dreams!
3. Holistic Development
While the importance of knowledge cannot be stressed enough, schools are an institution that offers more than just learning. Children get to socialize with other individuals and promote social learning in kids while making friends in the process! Beyond classrooms, schools offer children the opportunity to discover their extracurricular interests, which can range from music, to arts, sports, and everything in between! As children explore their interests and make friends, they're bound to build confidence in themselves and their abilities!
Related Reading: 

Best Educational Games for Kids by Subjects & Grades
4 Tips to Choose the Right School
With so many different types of schools for parents to choose from, it's understandable for parents to feel overwhelmed and daunted by the options before them. There are, however, a few things that parents can keep in mind while deciding the right school for their child to make this decision easier!
1. Student-teacher Ratio
The student-teacher ratio of a classroom determines the number of students a teacher has to teach. A classroom with a smaller student-teacher ratio of 20:1, for example, would mean that the teacher can devote more individual attention to a student's learning than a classroom with a student-teacher ratio of 30:1. Depending on a child's learning style and abilities, the student-ratio may be of interest to parents while choosing a school for their child. It may not always be a deciding factor on its own, but it should help parents narrow down their options!
2. Teaching and Learning Style
Not all schools have the same teaching strategies. Similarly, not all kids have the same learning style! Parents should consider taking into account the learning style of their child when considering a school for them. While some kids may be better suited to a more traditional curriculum, others may benefit from a flexible learning approach that allows them enough space to explore other extracurricular interests! This brings us to our next point.
3. Extracurricular Activities
Extracurricular activities! While larger schools with a big student population typically have a variety of extracurricular activities for kids to choose from, smaller neighborhood schools may be limited in their options. Depending on your child's interests, this may or may not matter, but is something worth considering!
4. Visit Schools!
While websites and brochures can give you a good idea about what a school has to offer, there's no better way to understand a school than going to see it in person. Consider dedicating some time to checking out the schools that are on the top of your list with your child. A schools faculty and administrators are always more than happy to give prospective new students and their parents a small tour of the school.
The Luxury of Choice
With so many different kinds of schools to choose from when picking the right one for your child, many parents may find the process daunting. However, it may be helpful to see the plethora of choices as a luxury instead of a restraint! Exercising this luxury of choice diligently can help parents rest assured that their child is enrolled in a school that not only supports their education and holistic development but ensures that their family values and beliefs are reflected in the school's teachings and environment.
Frequently Asked Questions (FAQs)
Are private schools better than public schools?
While research shows that students in private schools perform better in standardized tests than their peers in public schools, there are other important considerations that parents must take when picking the right school for their child!
Are private schools more expensive than public schools?
As public schools are free, yes! Private schools are more costly than public schools. However, do keep in mind other considerations when weighing your options!