100+ Extracurricular Activities Examples Sorted by Different Categories
Here are 100+ examples extracurricular activities based on your kids' area of interest!
Please read: What are extracurricular activities & why are they important
Academic Extracurricular Activities
These extracurriculars are based on academic subjects that enhance your kids' knowledge and academic qualifications.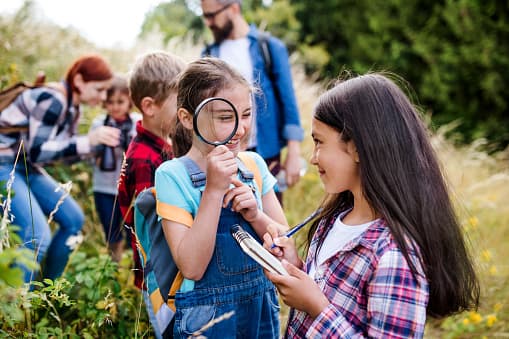 Architecture Club
Chemistry Club
Economics Club
Astronomy Club
Biology Club
Electronics Club
Engineering Club
English Club
Poetry Club
Literary Magazine Club
American Mathematics Competitions
Chemistry Olympiad
American Regions Math League
Caribou Mathematics Competition
Writing Club
FIRST Robotics Competition
High School Innovation Challenge
National Spelling Bee
Math League
SplashLearn: Most Comprehensive Learning Program for PreK-5

SplashLearn inspires lifelong curiosity with its game-based PreK-5 learning program loved by over 40 million children. With over 4,000 fun games and activities, it's the perfect balance of learning and play for your little one.
Try for free
Cultural Extracurricular Activities
Cultural extracurricular activities help you teach different languages, cultures, and diverse values to your kids. For general knowledge and studying abroad, these activities are important for kids.
African American Student Clubs
American Sign Language Club
Volunteer for Local Community International
Chinese Club
French Club
German Club
Food Club
Latin Club
Cooking Club
Pacific Islanders Club
Russian Club
South Asian Student Society
Arts Extracurricular Activities
These are artistic extracurriculars that stimulate creativity and imagination among your kids.
Pottery
Painting
Cartooning
Art Club
Animation
Fashion Club
Graphic Design
Blacksmithing
Carpentering
Sculpture
Sewing
Drama Club
Theater
Photography
Jewelry Making
Beautician
Dancing
Singing
Weaving
Knitting
Related Reading: 

Awesome Ideas for Summer Craft for Preschool Kids You Can Do Right Now
Sports Extracurricular Activities
These activities are physical and sports-based that motivate your kids to exercise. Sports activities can develop mental and physical strengths among kids at an early age.
Swimming
Football
Badminton
Rock Climbing
Martial Arts
Kickboxing
Judo
Karate
Skating
Gymnastics
Yoga Club
Cycling
Rowing
Racing
Tennis
Volleyball
Community Exracurricular Activities
Community service is vital for building a compassionate and caring character in a child. When you involve your child with community work at a young age, they can learn to give back to society. Popular community activities for kids are:
4-H
Host Festivals
Key Club
Read to Elders
Kids Helping Kids
Leo Club
Do Something
Volunteering to Soup Kitchen
Habitat for Humanity
Mountaineers Club
Green Neighborhood
Sisters on the Runway
Intellectual Extracurricular Activities
Some extracurricular activities challenge your kids' intellectual strengths and exercise their brain muscles. Intellectual extracurricular activities are helpful for your child's mental development.
Chess Club
Coding
Puzzle Club
Board Games
Scavenger Hunt
Book Club
Debate Club
Build with LEGO
Make a Movie
Create a Video Game
Quiz Tournament
Related Reading: 

Stimulating Spelling Games for Kids + Best Online Resources
Government and Military Extracurricular Activities
Your kids can learn all about high-level government policies and military operations. If your kids show interest in bureaucratic, administrative, and military work, they can participate in the following extracurricular activities:
Community Youth Board
Student Council
Civil Air Patrol
Junior ROTC
Student Government
Community Government
Performance Art Extracurricular Activities
You can enhance confidence and self-esteem in your kids with performance art activities. These activities can help your kids demonstrate their feelings and emotions via dialogues and facial expressions.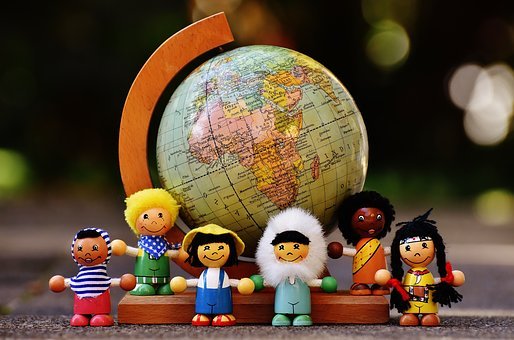 Comedy Club
Choreography
Film Production
Voice Overs
Puppeteer
Juggler
Orchestra Player
Chorus Singer
Mimicking
Clown
Acting
Marching Band
Jazz Band
Religious Extracurricular Activities
If your kids show interest in religion and faith, you can motivate them to participate in the following extracurricular activities:
Church Groups
Fellowship of Christian Athletes
Sunday School
Jewish Student Union
Missionary work
Regular Mass Attendance
Bible Study
Youth Groups
Technology Extracurricular Activities
The technology-centric extracurricular activities are a new type of ECA that interests the young generation greatly. Using the internet and other tools, your kids can perform these extracurricular activities, such as:
Blogging
Website Designing
SEO
YouTube Marketing
Instagram Influencing
Digital Marketing
Running an E-magazine
Related Reading: 

How to Make Online Learning Work for Kids

Volunteering Work as Extracurricular Activities
Your kids can participate in several volunteering activities to build a better community based on their interests.
Animal Support
Best Buddies International
Breast Cancer Awareness
Girls Learn International
Hospital volunteer
Cancer Foundation
International volunteer program
Mentoring
Red Cross Club
Environmental Club
Fair Trade Club
Gay-Straight Alliance
Tutoring
UNICEF High School Clubs
Volunteer Fire Department
Just Select an Extracurricular Activity
No matter how small or big extracurricular activity you select for your kids – select one. It is important to participate in extracurriculars for your child's mental, physical, emotional, and social growth.
We have already shared 100+ examples of extracurricular activities with you. So, now you need to discuss all these activities with your kids to utilize your kids' free time in a better way.
Explore more online educational resources and printable worksheets for kids that will help with their learning experience and make them smarter.
Also, let us know which extracurricular activities your kid liked the most at help@splashlearn.com
Do extracurricular activities help children?
Yes, extracurricular activities help children and teens develop social and intellectual skills. Extracurricular activities minimize kids' screen time and increase their involvement with other kids of their age groups. Plus, these activities better utilize a child's free time to learn something new or give back to society.
What type of extracurricular activities do colleges look for?
Usually, colleges look for extracurricular activities that demonstrate a child's creativity, intelligence, work ethics, and academic knowledge. Some of the colleges' preferred extracurricular activities are chess, debate, community outreach, volunteering, etc.
How many extracurricular activities are too much for your kids?
There is not a set limit for extracurricular activities. Your child can participate in many extracurricular activities as long as they get sufficient time to do homework, play, eat and rest. As kids thrive in busy schedules, make sure to keep your kids busy without overwhelming them.