After-school activities are vital for a child's physical and mental development. In addition, research shows that well-formulated after-school programs can improve kids' social skills, school attendance, and academic outcomes.
After-school programs are beneficial for both young and older kids. These activities keep your energetic toddler busy and tire them out for a good night's sleep. In addition, older kids can stay on the right path and dodge bad company when participating in skill-based activities.
There are several after-school courses, activities, and learning programs available. You must select a suitable activity based on your child's age and interest. The activity has to be fun yet lay down the foundation for school.
For parents' reference, we have laid out the 35 best after-school activities for kids of all age groups.
Related Reading: 

Co-curricular Activities and its Benefits for Students
35 Educational Yet Fun After-School Activities for Your Little Person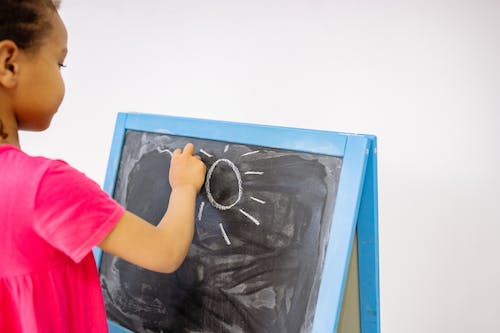 Usually, kids spend all day in school, which leaves them with less time to play. So rather than swamping your child with too many activities to do after school, why not pick an activity—based on your child's grade level and interest—that can entertain and educate your little one.
Since middle and high schoolers are quite vocal about their interests anyway, this article's focus is on kindergartners, preschoolers, and elementary students.
So read on to find the best after-school programs to develop a new skill in your child.
Related Reading: 

Fun Free Games for Kids to Play Online
Best After-School Activities for Kindergarten Students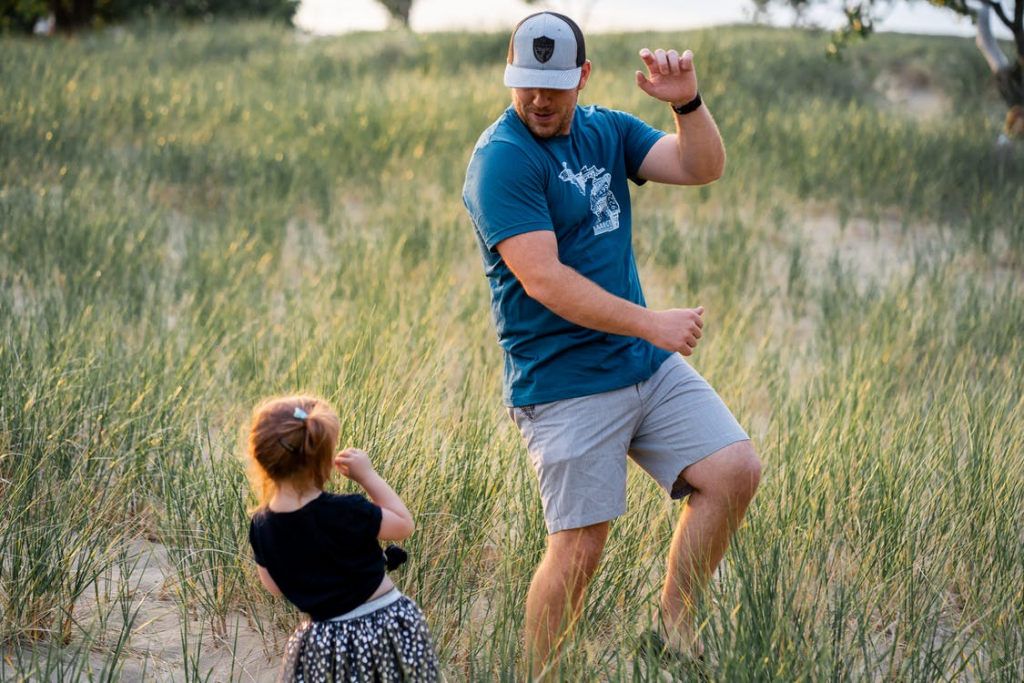 Kindergartners are little balls of energy. They are curious and always ready to explore new things. Also, kindergarten classes are shorter, leaving children plenty of free time at home.
Thus, before your toddler turns your home upside down, you can enroll them in the following activities:
1. Online Learning Games
Material Required: SplashLearn app
Does your child love to play with your phone? Then, you can download the free SplashLearn app and let your toddler play learning games. SplashLearn has many free math games and reading games for preschoolers to fifth graders. With animations, storylines, and learning curves, these brain games for kids can build their academic skills.
Related Reading: 

Brain Boosting Memory Games for Kids for Enhanced Learning
2. Scavenger Hunter in Park
Material Required: Small toys
Skills: Tactical and Motor
After school, you can take your child to a local park and pack up some of their favorite small toys like a car, a stuffed toy, etc. Then, you can hide those toys around the park and let your child run around to find all the items. Ensure that you do not hide the toys so far that you lose sight of your toddler. Such concentration games will also help them to have a great time!
3. Recycling Crayons
Material Required: Broken crayons, different plastic molds
Skills: Color matching and Shapes
Ask your kiddos to collect all their broken crayons and color-coordinate them. Then, you can melt broken crayons and pour the mixture into different shape molds to set. Children will be fascinated to see crayons melting and forming different shapes while learning about shapes via games.
4. Colorful Popsicles
Material Required: Food color and flavors
Skills: Color recognition and Taste sensing
Sensory development in young children is essential. So, you can make some colorful popsicles with your kids after school and develop their senses. To make popsicles, you can use food colors and different flavors, like orange, grapes, etc.
5. Color an Item
Material Required: Any waste item like broken toys or paper plates
Skills: Color and Motor
Pick a random item from your waste bin, like paper plates, cans, or broken toys. Then, leave your kid with paint and a brush to turn that item into something fun. It is a messy but great activity to indulge children. This will help kindergarteners to identify objects by colors.
6. Count It
Material Required: Nothing
Skills: Counting, Matching and Observation
You can also plan an activity while driving to/from your toddler to school. For example, you can pick a random item, say a tree, and ask your child to count all the trees that come from school to home. Again, it is a simple learning activity to boost your toddler's observation skills.
7. Paint a Sidewalk
Material Required: Colorful chalks
Skills: Motor and Hand–eye coordination
Does your kiddo love to draw on your living room walls? In that case, you can get some colorful chalks for your toddler and take them outside to paint sidewalks. This activity can develop your child's interest in art at an early age.
Related Reading: 

Best Online Art Games for Kids for Fun and Creativity
8. Word Tree
Material Required: Dry leaves, marker, dual side tape, cardboard sheet
Skills: Alphabets and Numbers
Take your children to a park and ask them to collect dry leaves. After that, write an alphabet or number on each leaf and stick tape on its back. Next, place a cardboard sheet in your living room and give the word to your toddler that they must find on leaves and paste on the sheet. This will make gardening with children a fun activity.
9. Calming Jar
Material Required: Empty jars, glitters, hand soap, watercolors
Skills: Sensory
You can create calming jars with your kids to relax them. Simply put water, glitters, colors, and hand soap in an empty jar. Tighten the jar's lid and give it to your child so they can shake the jar when they feel agitated after a long day at school.
10. Dance Your Heart Out
Material Required: Children's music playlist
Skills: Physical and Body Balance
The simplest kindergartner's activity is to select your child's favorite song to dance and blast it on your living room TV. This dancing session is going to be exciting one for kids. This activity can tire out your toddler and can act as a workout for kids.
11. Chase Bubbles
Material Required: Dish soap, glycerine, straw
Skills: Motor
You can make some homemade bubbles using dish soap, glycerin, and waste straws. After that, let your kids chase colorful bubbles and giggle around the home.
12. Pebble Friends
Material Required: Pebbles, watercolors
Skills: Emotions
Ask your toddler to select pebbles from the road and paint them using different colors. You can also draw faces on the pebbles. These pebbles can become your child's friend to share happy and sad movements. In addition, it can build emotions among your young children.
Related Reading: 

Best Outdoor Games for Kids of All Ages
Best Activities for Preschoolers to Do After School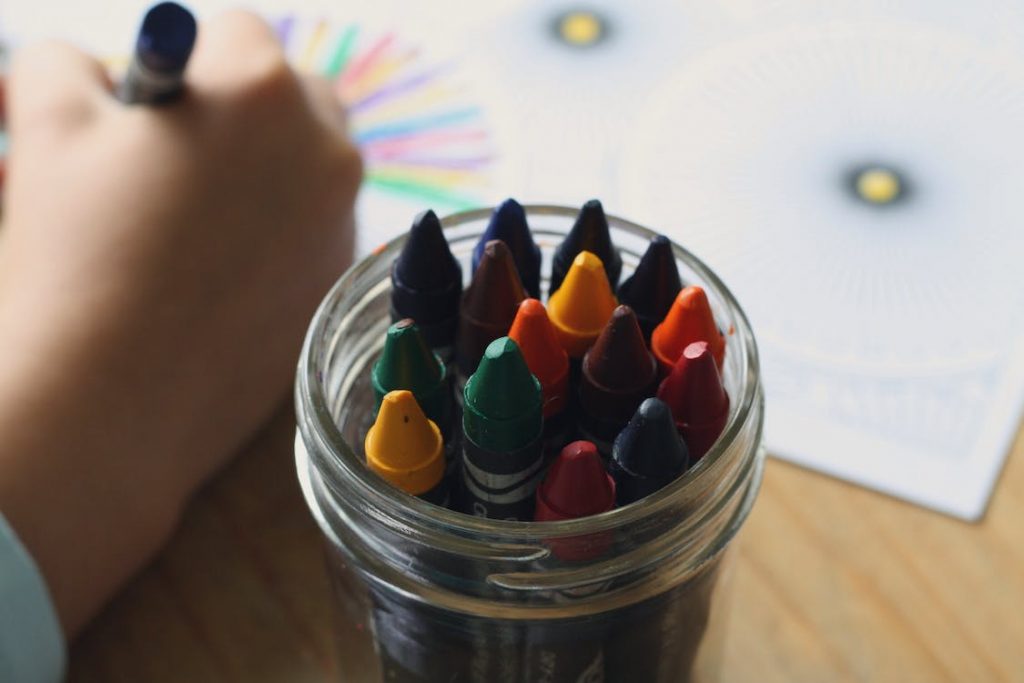 Preschool after-school activities have to be simple and engaging. It is hard to keep preschoolers' attention for long. Therefore, you must select some entertaining activities to improve your preschooler's attention span and teach them new skills. Here are some of the best activities for preschoolers to do at home:
13. Foam Art
Material Required: Shaving foam, watercolors, sheets of paper
Skills: Color recognition and Sensory
This is an artistic and sensory activity for preschoolers. Simply put shaving foam on a piece of paper and let your child paint something on the foam. Then, place another piece of paper over the foam, and all the colors will transfer to it. This will create a cool foam painting. These painting ideas for kids are definitely going to be super fun for them!
14. Tell Me a Story
Material Required: A jar, paper, pencil
Skills: Imagination
This is an easy activity for preschoolers where you can simply create small paper chits and write random words on them like blue, rainbow, and so on. Then, put all the chits in a jar and ask your children to pick a chit every day after school. Then, they must create an imaginary story using the word mentioned in the chit. It is a great way to improve your children's imagination and storytelling skills.
15. Color Sort Your Room
Material Required: Nothing
Skills: Color names
Parents are going to love this activity. It will not only teach children different color names but also teach them how to organize their rooms. For example, you can ask your kids to put all the items of a color present in their room in one place. Your children can learn to clean their room and the names of colors.
16. Swimming with Dinosaurs
Material Required: Kiddy swimming pool
Skills: Arm strength
Is it around 50° outside? Then, you can pull out the kiddy swimming pool from your garage and fill it with water bubbles for your kids to splash around in.
17. Bake It
Material Required: Kid's baking kit
Skills: Baking
You can order a kid's baking kit for your preschooler and let them bake up some delicious treats with you. This activity can help you bond with your toddler and pass on your baking passion to them. Baking, which is a science, will also help them understand proportions, precise measurements, and why certain chemical combinations result in particular results.
18. Fashion Parade
Material Required: Your wardrobe
Skills: Dress up, Colors and Motor
Are you blessed with energetic kids? In that case, you can open up your wardrobe and let them create an awesome fashion show. It might mess up your wardrobe, but it will improve your kids' creative abilities, imagination, confidence and self-esteem, allowing you to create beautiful memories with your little ones, which makes this certainly worth it.
19. Plant a Seed
Material Required: A flower pot, a seed
Skills: Gardening
You can give a flower pot and a flower seed to your child. Then, you can teach them how to sow a seed and nurture it to turn it into a blooming flower. Your child can learn to care for others with this activity. You can teach them how flowers bloom after good care.
Related Reading: 

How to Make Kids Camping Experiences Fun and Enriching
20. Cabbage Experiment
Material Required: Food coloring, water, empty jar, cabbage leaves
Skills: STEM
This fun after-school activity can turn your preschooler into a little scientist. To perform this activity, put different food colors into jars filled with water and place a cabbage leaf in it. This experiment will show your kid how leaves absorb water.
21. Rainbow Bread
Material Required: Bread slices, food coloring
Skills: Color recognition
Sometimes it is alright to let your kids mess around with food. For example, you can give your preschoolers a slice of bread and some food coloring to make colorful rainbow bread for their lunchbox.
22. Wheat Clay
Material Required: Flour, food coloring
Skills: Motor skills
Playing with clay helps to improve your child's hand and finger grips. So instead of buying clay from the store, you can use whole-purpose flour and food coloring to make clay at home. Simply knead the dough using different food colors and let your little bundles make clay toys.
23. Build a Fort
Material Required: Bedsheets, home decorations
Skills: Imagination
After school, you can build a fort in your living room using bed sheets and let your child take a nap in it. You can decorate the fort by using different home decor items like tealights, plants, or your child's favorite toys. This activity is the best way to put your child down for a quick nap.
24. Sing a Song
Material Required: Nothing
Skills: Speaking
Is your toddler struggling to speak words? In that case, indulge them in activities that allow them to speak more. Of course, singing along with your toddler is the best activity in this situation. Without even noticing, your children can learn to speak difficult words when they sing rhyming songs with you. After school, you should spend a few minutes singing with your child; who knows, you might have the next American Idol on your hands.
Related Reading: 

Best ABC Song for Kids That Will Make Them Dance & Enjoy
Best After-School Activities for Elementary Students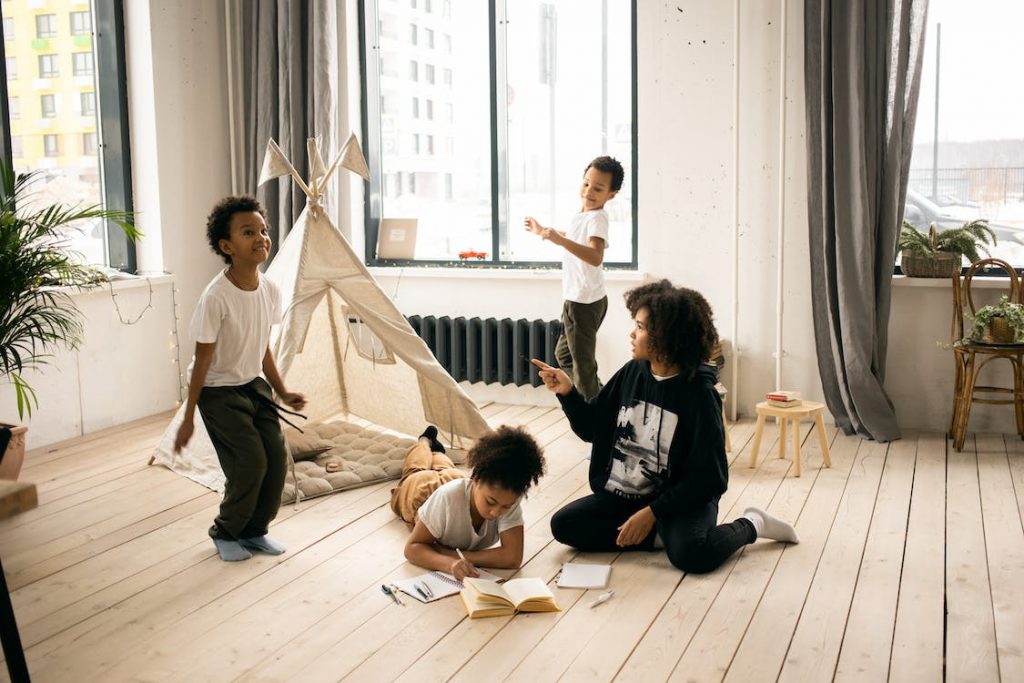 Elementary students are more mature and understanding than preschoolers and kindergartners. You can try more advanced activities with elementary students to develop their academic skills. At this age, your child can also tell you which after-school activity excites them the most.
Some of the best activities for elementary students after school are listed here.
25. Teach Your Siblings
Material Required: Nothing
Skills: Academic
You can put your elementary school goers on the homework duty of their younger siblings. This can help them to revise their own lessons and bond with their siblings. Besides, you also get some free time to relax.
26. Puppet Show
Material Required: Socks, buttons, threads
Skills: Creative
You can help your child create a sock puppet using cute buttons and colorful threads. Then, for festivals or family dinner parties, your kids can present their special puppet show and build their stage skills.
27. Indoor Sack Race
Material Required: Old sacks
Skills: Physical strength and Competitiveness
You can invite your kids' friends to a fun sack race in your backyard after school. Grab some snacks and host a fun sack race competition at your home.
28. Make Your Ice Cream
Material Required: Ice cubes, zip locks, milk, sugar, and any ice cream flavor
Skills: STEM
Taking your kids for an ice cream treat after school is the best way to reward them. But you can turn ice cream treats into a fun activity by showing your child how to make ice cream in a ziplock with some ice cubes and a mixture of half-and-half and sugar.
29. Plan a Movie Night
Material Required: An animated movie for kids, snacks
Skills: Planning and Responsibility
Give your kid the responsibility to plan a family movie night. Let them choose any famous kids' movie and snacks for a fun family time. It can make your child responsible and teach them how to cater to other people's needs.
30. Read a Story
Material Required: Good children's books
Skills: Reading
Elementary students have an advanced reading level. They can read all the big words. So, you can ask your kiddo to read you a new bedtime story every night. This can help you in improving your child's reading skills.
31. Dry Leaves and Flowers
Material Required: Leaves, flowers, salt, airtight jar
Skills: STEM
Here's another science experiment for kids to develop your their interest in science. You can show your child how salt absorbs moisture by creating dry leaves. Just place fallen leaves and flowers in a jar of salt. Salt will absorb all the moisture within a few days, turning them all dry.
Related Reading: 

Best Science Kits for Kids That Make Your Child Love Science
32. Sleepovers
Material Required: PJs, sleeping bags, junk food
Skills: Social
Encourage your kids to organize a sleepover party with friends. This activity boosts social skills and develops sharing habits among your elementary school goers.
33. Veggie Stamp
Material Required: Various veggies like okra or cauliflower, water paints
Skills: Creativity & Botany
Kids will have a blast when they see how awesome stamp patterns they can create by dipping veggies like okra into the paint.
34. Origami
Material Required: Colorful paper, safety scissors
Skills: Hands-on
Elementary students are old enough to handle scissors. So, you can enroll your kids in online origami classes to learn how to create cool stuff using paper.
Related Reading: 

10-Minute Best Crafts for Kids to Make at Home
35. Calligraphy
Material Required: Calligraphy books
Skills: Writing
You can order some calligraphy books to help your child develop beautiful writing skills to shine in school.
How to Pick Suitable After-School Activities
Every type of after-school activity is important to improve your child's academic skills and can even teach them a new art form. You can develop several hands-on skills in your kiddo using the right after-school activity ideas.
Simply consider your child's age and passion while selecting the best activities. Also, don't forget to choose fun activities for kids.
There, you have already explored thirty-five of the best activities to perform after school for kids. So, select the suitable one and keep your child engaged even after school.
Frequently Asked Questions (FAQs)
What are after-school activities for?
After-school programs can help children and youth develop socially, emotionally, cognitively, and academically, reduce risky behaviors, promote physical health, and provide a safe and supportive environment.
Why should schools provide more after-school activities?
Participation in after-school programs on a consistent basis has reduced dropout rates and helped close achievement gaps for low-income students. Regular participation in an after-school program may also help older youth reduce risky behaviors and gain college- and career-related skills.
Should after-school programs be mandatory?
Extracurricular activities for kids like speech leagues, sports, and many others should be made mandatory because they all provide excellent opportunities to interact with others and improve your social skills. When applying for a job in the real world, networking is more important than your GPA.