Christmas is a very special time of year for children, and choosing the perfect gift can be a challenging but enjoyable task for parents and loved ones. When shopping for Christmas gifts for kids, it's important to consider their interests, age, and developmental stage. A toy that is too advanced or inappropriate for their age may not be as well-received, while a toy that is too simple may not hold their interest for long.
Some of the best Christmas gifts for kids include dolls, action figures, board games, puzzles, craft kits, and educational learning games. It's also a good idea to consider gifts that encourage workouts in kids, such as sports equipment, musical instruments, and dress-up clothes. No matter what you choose, make sure to show your love and thoughtfulness with a thoughtful and age-appropriate gift.
To help you decide what will be the perfect gift for your kid this Christmas, we're here with a list of the best ones available in 2022. So read on, pick your favorites and buy away!
Related Reading: 

Christmas Crafts Ideas for Kids
10 Best Christmas Gifts for Kids This Year
Christmas gifts are special, and they are even more special for kids. Here are the 10 best Christmas gifts that boys, as well as girls, will love to receive on Christmas or on any given day.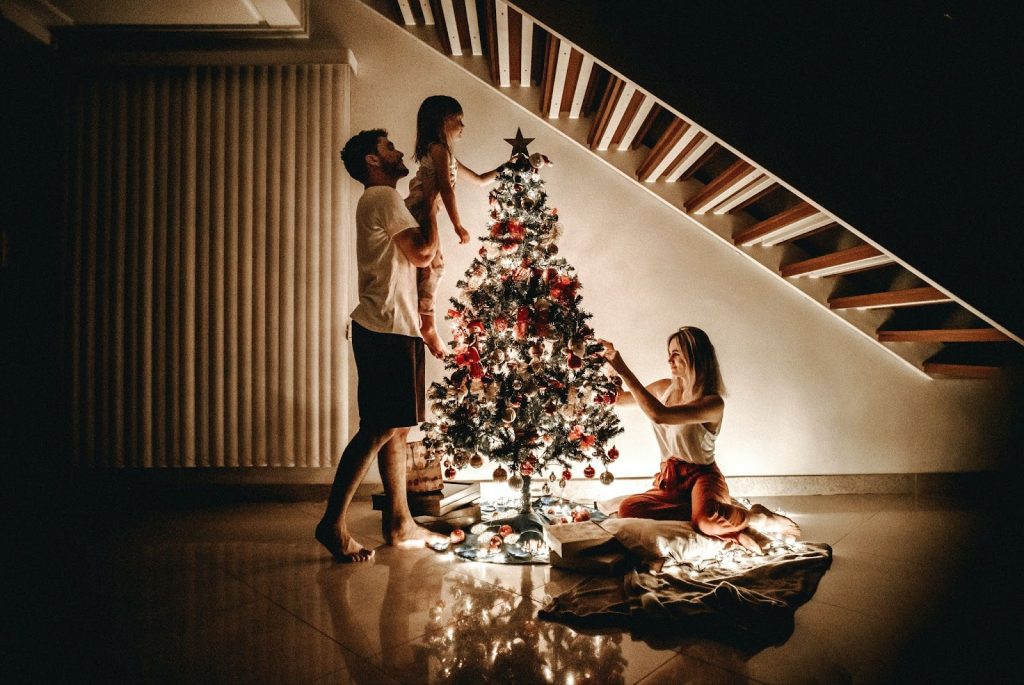 LEGO sets: LEGO sets are one of the best Christmas gifts for kids of all ages. There are endless options to choose from, including sets based on TV shows, characters, and popular movies for kids. Lego sets also make for excellent Christmas gifts for boys and girls alike.
Board games: Board games make for a great gift, as they can provide hours of entertainment not just for kids but for the whole family. Board games can also help in building various skills, like creativity, problem-solving, and team building in kids. Some popular options for kids include Monopoly, Scrabble, and Clue.
Outdoor toys: If your kid loves being outside, a gift like a bike, scooter, or rollerblades will be one of the best Christmas gifts for kids in your family. These types of toys encourage physical activity and can be enjoyed for years to come. When you choose an outdoor gift, make sure to think of something they really like.
Dolls and action figures: Dolls and action figures are top Christmas gifts for kindergarteners and can spark their imagination. Options range from traditional dolls and stuffed animals to more modern choices like Star Wars or superhero figures. Take note of their favorite action hero, get them an action figure of those heroes and watch them go crazy over these Christmas presents for kids!
Art supplies: Children who enjoy being creative will love the gift of art supplies. This includes paints, markers, crayons, or even a sketchbook. Activities like drawing shapes on worksheets and painting ideas for kids can really help to develop their creativity and imagination.
Books: Books make for one of the best Christmas gifts for kids as they can spark love for reading, build consistency and provide hours of entertainment. Consider purchasing a few children's books or a book series your child is interested in. And if you have a kindergartner or a younger kid, get them a picture book that engages them. You can also consider some Christmas books for kids.
Video games: If your kid loves playing video games, consider purchasing a new game or console. Just be sure to keep age ratings, content and complexity of game in mind when making your selection.
Musical instruments: For children interested in music, a musical instrument can be a fantastic gift. Options include things like a guitar, drum set, or keyboard. If you have a younger kid, get them a toy musical instrument they can explore.
Science kits: Science kits for kids make for fun and educational Christmas gifts. These kits often include scientific experiments and activities that teach kids about various scientific concepts.
Clothing and accessories: If your kids enjoy getting new clothes and accessories to wear in school but have difficulty choosing for themselves, chances are they'll love getting a new pair from you on Christmas. For accessories, you can get them funky hats and glasses.
Related Reading: 

Fun Christmas Activities for Family
10 Best Christmas Gifts for Boys That'll Have Them Thrilled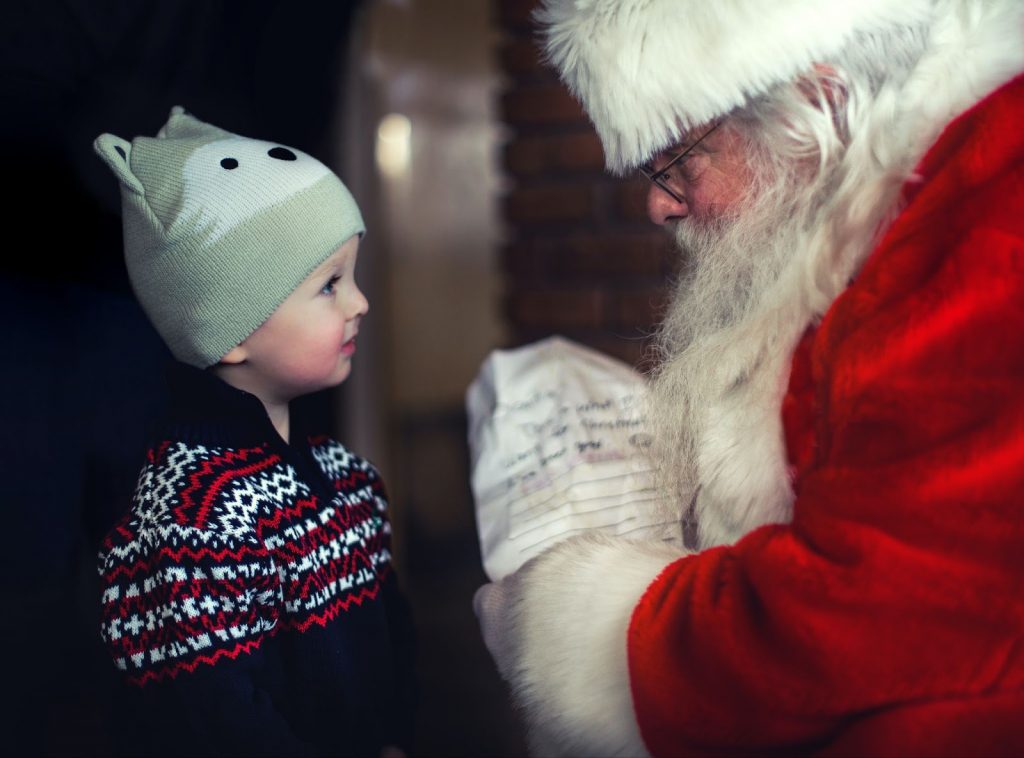 Getting a Christmas present for boys can be a little challenging with so many options available in the market. That's why we're here to make it easy for you with 10 easy choices that will surely make them jump with joy.
Remote or Laser Controlled Cars: If you have a little boy in your home, he will love this gift. The old remote-controlled car we all used to love has come a long way and can now be controlled by a laser. Laser race cars are one of the most trending and hyped toys right now. These cars will go wherever you point the laser-the floor, the ceiling or the wall, and will be a cool Christmas toy for kids.
Gravity Maze Game: Looking for something that can help your little boy develop a few skills while playing? This game is the perfect Christmas gift choice. This game is a mix of a board game and a marble run game. It gives the kids several challenges wherein they have to transfer a marble from one tower to another.
Drones: Drones are one of the most popular Christmas toys for kids. You can find drones that are lightweight, easy to fly- both indoors and outdoors, can hover, turn 360 degrees and even have led lights. Drones can be really fun to play with, and you will be surprised with how creatively your boys utilize this toy at times.
Science Experiment Kits: This is for parents who have little boys who love experimenting and science. Science kits have evolved and now have a lot of advanced experiments your kids can safely conduct at home. Science kits also explain simple science concepts with practical examples kids can observe around the house and help them easily understand them.
Talking Microscope: A great gift for kids who love biology and science is a talking microscope. These microscopes come with many slides that you can play to educate your kid on plants, animals, household things and more. Your kids can also play it in quiz mode.
Magical Felt Pens: If your little boy is an art fan and loves coloring and creating crafts, he will love this. Magic felt pens come in 14 different colors and 2 magic pens that change colors with every application or erase the colors on paper.
Transforming Car Toys: If your little boy is a fan of transformers or Batman, he will love this toy. Look for a transformers car toy or a batmobile transforming car toy, depending on what he prefers, and it will definitely blow his mind. These cars are remote-controlled and have a so-called "battle mode" where the car transforms into a robot. This robot can also shoot out plastic discs. These Christmas toys for boys will never go out of fashion.
Go Track Set: This is a gift almost every boy will love. Other than the classic Hotwheels go track set, you can also look for some evolved versions of the same. These days, Monster Truck downhill race set is a very popular toy among track toy sets.
Building Bath Pipes: This is one of those Christmas gifts for kids that can be given to kids of age 1 and up. If your toddler boy hates baths, this toy will convince him to take a bath every single day. Building bath pipes can create a suction at the side of the tub with a cup and can do various exciting things to entertain your toddler. Some of them will spin, some will divide the stream of water into multiple streams and you can also combine these pipes to create a chain.
3D puzzles: Unlike 2D puzzles, 3D puzzles can create action figures and toys that can be kept on the shelf and played with. You will find all sorts of 3D puzzles in the market- dinosaur-themed, Batman-themed, Star Wars-themed, Marvel-themed, to name a few.
Related Reading: 

Best Christmas Movies for Kids
10 Best Christmas Gifts for Girls That'll Have Them Jump with Excitement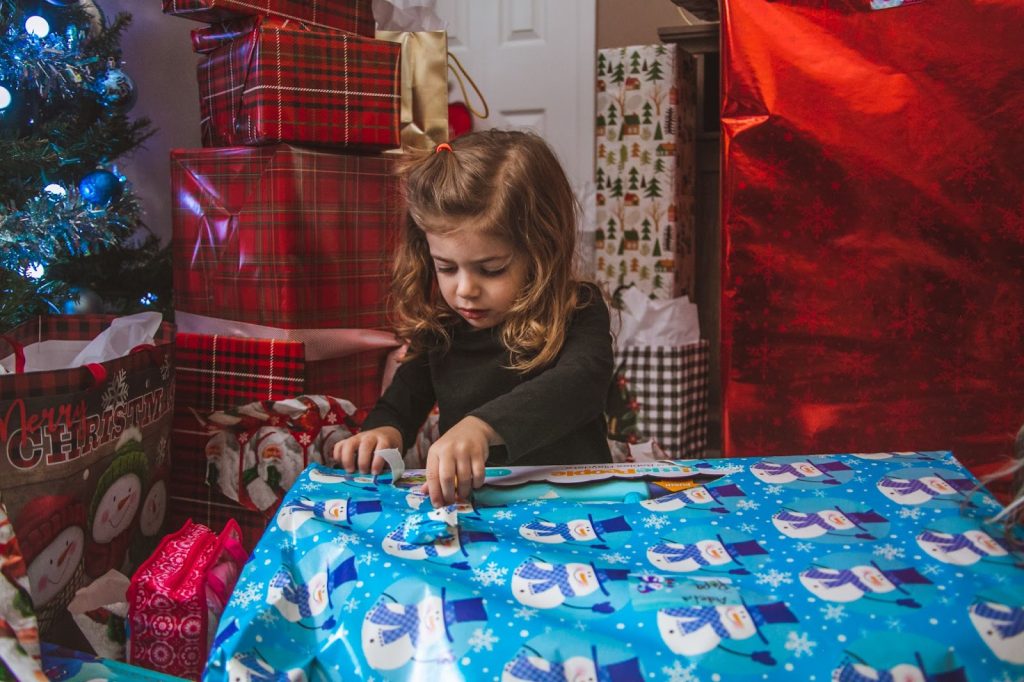 When it comes to finding the perfect Christmas gift for your little girl, you'll be surprised to see that there is so much variety in the market. Other than a ton of different dolls and toys, you'll find gifts that can be of great help in learning and developing some of their skills. Here are some of the best gifts you can give to your little girl this Christmas:
Play-Doh Sets: Play dough has come a long way from being a pack of multicolor clays to now coming in different themed packs. One really nice pack that your little girl might like is the play dog kitchen set. This one comes with various types of cutters, food play dishes, tools, and cutlery.
Jigsaw Puzzle: Almost kids like to join puzzles and find what's hidden in those little pieces. For your little girl, you can choose puzzles that relate to Christmas or to her favorite cartoons or toys. Make sure to gift a puzzle set according to her age so that she neither solves it easily and gets bored quickly nor finds it overwhelming and stops playing.
Squishmallows: Your toddler girl will love you for this Christmas gift. Squishmallows are tiny squishable toys that are soft toys as well. These toys come in handy when your toddler starts to touch and squish everything in their palms. Give them this toddler's Christmas gift, and they will leave everything else in a second.
Beads Kit: GIrls love making their own jewelry and anything DIY. A beads kit is perfect for girls as it has 800 beads for making colorful beaded jewelry. Give them this children's Christmas gift, and watch them create magic with their little hands!
Beauty Set: If you have a teenage girl in your family, she will love this Christmas gift. You will find various beauty gift sets online and offline for teenage girls with various makeup goodies. Tints that can be used both on lips and cheeks, eyeliners, and nail paints are a few such goodies.
Crazy Forts: If your daughter loves building blanket forts, she will love this Christmas gift. The set comes with poles that can be connected to build a structure for a blame fort. You will need to add your own sheets on top. The best part? The structure glows in the dark!
Karaoke Machine: Karaoke machines are wonderful Christmas gifts for kids. These machines are tiny, can be carried anywhere, and can be connected to any device you want.
Manicure Sets: You'll find some really amazing nail salons or manicure kits in stores and online for kids. These tiny nail kits can help your kid switch up their nail style and give them creative manicures in minutes.
Art and Craft Supply Library: This massive kit comes with all sorts of art and craft for your kids. If your daughter loves DIY and crafts, this is the ultimate Christmas gift for her. The kit includes things like pom poms, pipe cleaners, googly eyes, craft sticks, jewels, beads, tools, etc.
Tracing Pad: This one is for the artist kids who love to draw and are looking to enhance their skills. The tracing pad comes with 100 traceable images, a backlight, colored pencils, blank sheets, a graphite pencil, and tracing sheets.
And with this, we come to the end of our list of Christmas gifts for kids. We hope you will be able to decide on the perfect gift for your child with this list.
Related Reading: 

Best and Funny Christmas Riddles for Kids
Frequently Asked Questions (FAQs)
How many gifts are too many gifts for kids on Christmas?
It is always best to buy one gift that your kid really needs. Buying a single gift of the use of good quality over various little gifts of no use is always better.  But you can also choose to give them three- one for each gift baby Jesus received.
Are there any gifts to avoid for kids on Christmas?
There are things you shouldn't be gifting kids, not just on Christmas but ever. These include pointy, sharp objects, toys that have small parts that can be swallowed, toys that have magnets, or toys that can be chewed on or are made of a harmful substance.