Having the right set of assessments strategically mapped out for the school year can be an excellent structural guide for optimal teaching experiences. Not only do students thrive within an entirely laid out foundation, but teachers can also gauge student performance with different types of assessments.
While decades ago, we may have only had a few tests a year, today, teachers are more focused on ensuring consistent growth and development within subjects.
Teachers are also exploring the impact of assessments of/for/as learning within their curriculum. Tests can be seen as pre-assessment tools to determine the current level of understanding within a specific subject area.
Tests can also strengthen mastery over a subject and help students develop confidence within binding domains. Teachers can strategically use assessments to leverage them in multi-faceted ways throughout the year.
Types of Learning Assessments in Teaching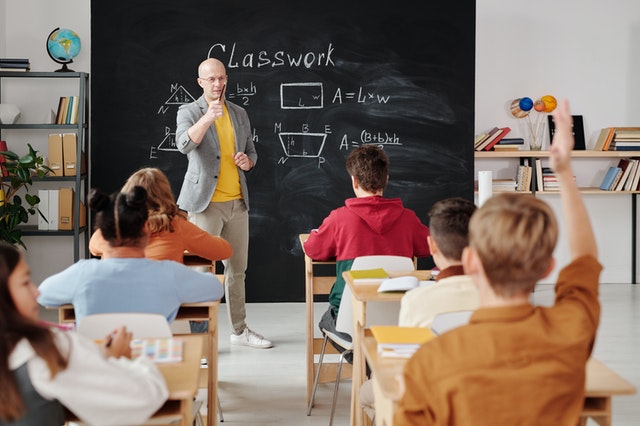 From a technical standpoint, teachers should use several types of assessments. The best strategy for teachers is to find what types of assessments work best within their teaching structure and how they can be adapted to accomplish specific goals.
1. Pre-Assessment or Diagnostic Assessing
One of the most important ways to start your lesson is to figure out where your students stand. Whether that's 2nd-grade mathematics or 5th-grade history, issuing a pre-assessment exam can help you understand the starting point for your curriculum. Diagnostic tests can also help you determine the course of your teaching plan, focusing on specific weaknesses and providing one-on-one time for students.
2. Summative or Long-Term Learning Assessments
Summative tests are the year-end or longer-term assessments traditionally used to understand a student's overall performance. While summative tests are required for each grade, they are accompanied by other types of assessments.
Since this assessment is the final one can introduce anxiousness and a feeling of urgency for many students. Keeping this as a long-term goal is best while focusing on smaller milestones through other assessments.
3. Formative Testing for Regular Assessments
Formative testing is quickly emerging as a standard in most teaching plans, primarily because it helps evaluate the responsiveness of teaching methods. Since these tests are carried out in multiple formats, they can provide an overall sense of knowledge grasp and application. Teachers can adjust their lesson plans or focus on more specific topics if their students don't perform well on formative tests.
4. Criterion assessments for building a foundation
Criterion testing is critical to understanding a student's overall classroom performance and long-term learning perspective. Criterion-referenced tests measure information recollection a semester or a year after teaching specific lessons.
This can help build a foundation for teaching more complex subjects. An example of this would be numbers and counting testing for building a foundation for decimals and multiplication.
5. Norm-referenced and Ipsative assessments
Norm-referenced testing relates to the performance of a single student against the norm. Ipsative assessments measure a student's performance on a second or third attempt.
Both are ideal for student-level improvement and can be used with one-on-one teaching strategies. Students can be rewarded for improving their performances, while teachers can try different learning strategies to see what fits their students.
How to design and deploy assessments for your class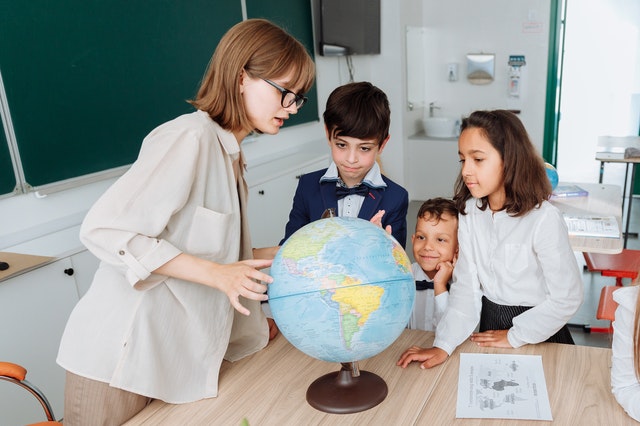 Developing the right assessment plan for your students requires planning and technical laying out your vision. Depending on the grade you're teaching, you can use different types of assessments to help gauge the level of understanding of each student. You can also use hybrid combinations of various testing methods that fit your sessions.
1. Focus on specific objectives to test for
The more focused an assessment plan is, the better the test results. Whether you are planning for pre-assessments, norm-based, or summative assessments, you need to establish the right goals for your testing.
For pre-assessments, your goals should be to gauge the starting point of your classroom, which will ultimately help you set a reference through which you can measure growth. For summative tests, you can verify that all students have grasped the basic concepts you wanted to teach to prepare for the following lessons.
2. Measure against set parameters and knowledge bases
Teachers who need to follow a specific curriculum or prepare children for examinations can set parameters for testing against these pre-set rules. Each subject area can have its own set of parameters, such as learning ability, subject mastery, comprehension, etc.
Each topic can also have smaller parameters, such as shapes/colors, decimal accuracy, measurement, etc. The more coarse the parameters, the higher the quality of assessment results.
The following assessments can help set the suitable parameters –
· Entry/exit slips for quick capturing of knowledge.
· Polls and quizzes for interactive assessments.
· Fun games to demonstrate understanding
· Group discussions for challenge-based assessment.
· Misconception tests for identifying knowledge gaps.
· Participation cards for discussions.
· Essay and comprehension tests.
· Standardized exams and weekly testing.
3. Adopt the Right Tools for Assessments
While teachers may want to adopt traditional methods of assessment tracking, such as paper, spreadsheets, or mapping, it is best to work within a highly structured online platform. Depending on the types of assessments you are opting for, you need a data analytics-centered assessment tool.
This can help provide graphical representations of student performance, which teachers can share with them for encouragement and celebration. The right tool will also adapt with each grade, which can help immensely track your students' performance.
4. Iterate Your Assessment Approach
Now that you have experience optimizing assessments, it is time to start experimenting with different strategies. Based on the types of evaluations you find work best, you can create your mix of reviews.
If you have a classroom with different learners, such as synchronous, visual, or aided learners, you can design various assessments to get the right picture. This is essential for grades 1 through 5 and is vital to get precisely earlier in the course.
What's the Best Way to Develop the Types of Assessments?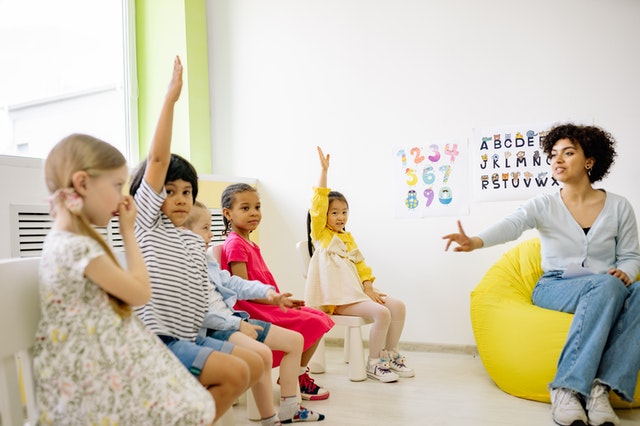 The best way to develop an assessment depends on your style of teaching and what grade you're focusing on. While younger students can be assessed through painting or explorative storytelling, kids in grade 5 can be quizzed and asked to write essays. Teachers should use different types of assessments to keep students accountable and provide them with a well-structured learning experience.
Transform teaching strategies through the right online platform for learning assessments. Upload your curriculum, set milestones, and develop various types of assessments with end-to-end tracking and data reporting.
Teachers can make a free-to-explore account here.
Students can respond differently to different teaching methods, so having regular formative assessments can help measure their performance. Critical gaps can be identified and quickly resolved with comprehensive test tracking. SplashLearn even digitizes reporting, making fun graphs for visual representations of student performance.
The result? Better student performance and happier teachers!
Talk to us here
Frequently Asked Questions
What are examples of the type of assessments teachers can use?
Teachers can use the following assessments –
Group discussions
Clicker questions
Quizzes
Standardized tests
Mid-week assessments
Multi-subject challenges
How do I choose the right type of assessment?
Teachers can begin with a standard assessment portfolio with pre-assessments and formative and summative assessment programs. Hybridizing assessments and using different methodologies can also help boost students' performance.
Can assessments help me teach Pre-K?
Teachers can develop graphic cards, drawing-based tests, and engaging quizzes by evolving the types of assessments for Pre-K students. By involving students in group discussions, teachers can test new types of assessments.
How do I communicate assessment results to students?
By encouraging students to do better and rewarding ideal performance, students can feel like a part of a structured approach. Through positive reinforcement and one-on-one time, communicating assessment results can transform learning and knowledge application.