Education is paramount to our children's future and living standards in the modern world. Innovative and effective teaching tools that teachers can use online at home or school can make learning effective and accessible.
Teaching tools are vitally important for a teacher when teaching a class. These tools help you be more organized and make your style easier to understand. Many tools may help teachers by providing great information, free access, or making homework easier.
Check out the listicle below and explore the best free online teaching tools available today to find the best options for you.
Trusted Teaching Tools for Enhanced Learning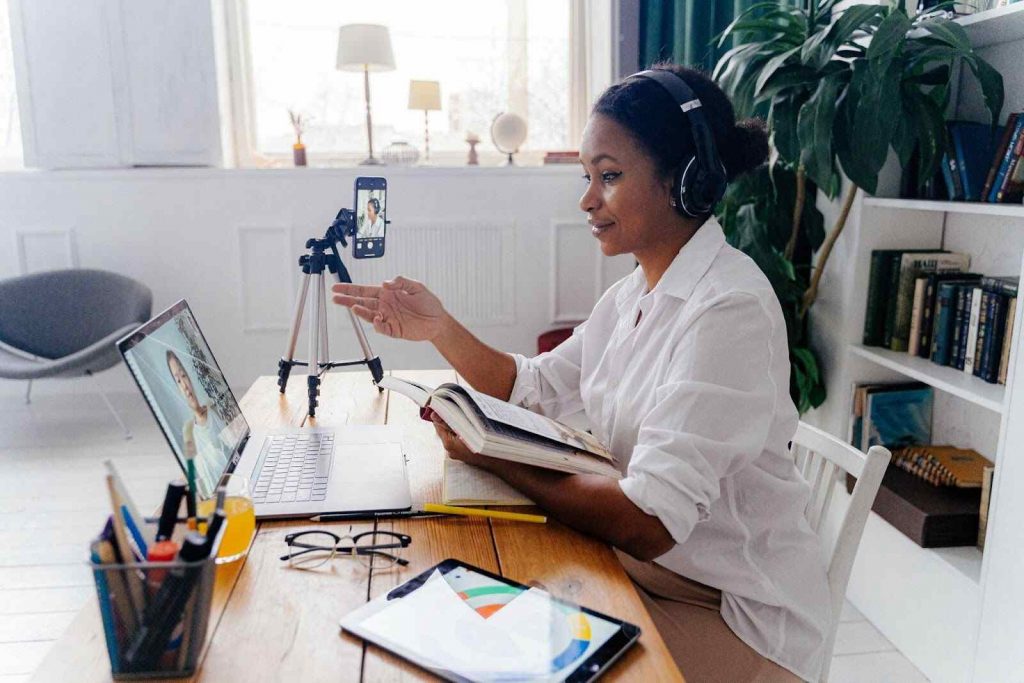 You can access free online teaching tools to help you elevate your classroom standards. As a teacher, you know you never have enough time in the day to do all the things you want and have to do. Including staying updated on the latest trends and technology while finding new teaching tools.
Teaching is a gratifying profession, but it's not easy. Teachers work long hours, sometimes outside the classroom, so they need to find ways to save time and make their jobs easier. If you have students who use social media more often than their books, then this guide will help you find the best teaching tools available online.
Related Reading: 

Best Classroom Games to Help Teachers Elevate Their Efforts
The Best Teaching Tools Available Online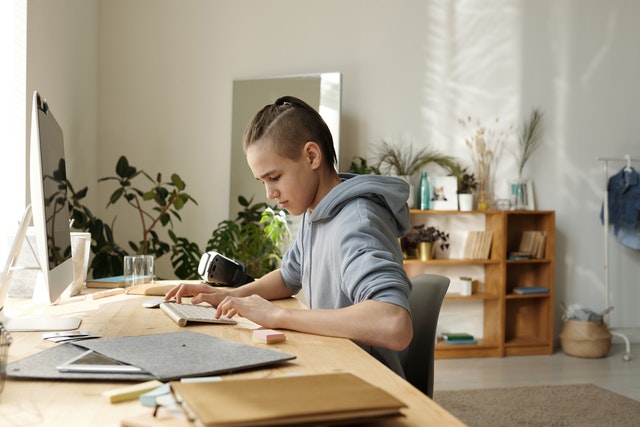 SplashLearn is a fun and engaging online math program for children in Pre-K through grade 5. It has over 350 curriculum-aligned math games that are played by over 10 million children every month! SplashLearn offers comprehensive math practice for all the topics that kids study at school including numbers, addition, subtraction, multiplication, division, fractions, and decimals. SplashLearn also offers a range of detailed reports that help teachers and parents measure a child's progress over time.
Teachers who use SplashLearn as a learning tool can assign the topic to their students, who then play games and learn at their own pace within the topic.
Quizlet has been around for a long time but only recently became popular. It allows you to share your sets with other users through a web interface or email for them to use them as well. Users can create their own sets or import existing ones from other sources (such as flashcards). It also supports multiple languages and has an iOS app available on the App store.
It is one of the widely used teaching tools that allows teachers to create classes and invite students into them. They can then assign homework assignments, quizzes, etc. Students can submit these assignments online in Google Docs format or by emailing them directly from their phones/tablets/computers; thus making it very easy for teachers to check work quickly without having to download any files (though it does support this if necessary).
You can also integrate your class on SplashLearn using Google Classrooms. Sign up and use it for free!
Edmodo is a social networking site that enables teachers to give out homework assignments, quizzes, and tests, track students' progress, and more. The platform includes tools for both students and teachers, and it offers a variety of custom apps that enable users to create their content for the site.
This is a website where you can type in words, creating a cloud of words. You can change the colors, grid size, and how the terms are placed on the page. We use this after reading stories to see what words stand out most to us from the story. The students always enjoy seeing what words stand out to their classmates.
This is an excellent website for teachers. It has so many resources for science, social studies, language arts, math, and more. You can create interactive activities for your students online, or you can just have them watch videos about different topics you are covering in class.
If you haven't checked out LearnZillion yet, you need to! They have so many free resources for teachers. From lesson plans to videos that teach different skills. Assessments are built into each lesson plan, making review easy for both teachers and students.
In the same way that TED Talks are a new form of a speaking forum, TED-Ed is a new kind of learning resource. TED-Ed's commitment to creating lessons worth sharing is an extension of TED's mission of spreading great ideas. Within TED-Ed's growing library of TED-Ed animations, you will find carefully curated educational videos, many of which represent collaborations between talented educators and animators nominated through the TED-Ed website.
Related Reading: 

How to Use Scaffolding Strategies in the Classroom
Teachers can distribute the lessons, publicly or privately, and track their impact on the world, a class, or an individual student. TED-Ed celebrates the ideas of teachers and students around the world. Discover hundreds of thousands of amazing how-to, DIY, and advice videos from passionate educators. Each lesson features an educational video crafted by an expert animator, as well as a set of questions with multiple choice answers
EdPuzzle helps teachers take control of any video on the internet by adding audio notes directly into the video at specific times and inserting questions throughout the video for students to answer as they watch the video.
Students answer multiple-choice questions by scanning cards with their phones or tablets. The teacher's phone or tablet then collects all of their answers, which they can use later in class discussions or share via email with parents and other educators interested in seeing how kids are doing on specific subjects like math, science, or reading comprehension levels.
YouTube is an obvious choice for audiovisual design learning teaching tools. Teachers can use the video platform to show their students documentaries, lectures, and even music videos that correspond to their lesson plans.
ActiveInspire by Promethean is an interactive whiteboard application with thousands of ready-to-use lessons and activities. You can download this software and hundreds of lesson materials for free on their site! You can also sign up for a free account to create your interactive whiteboard content.
Microsoft Sway is a presentation tool designed to allow users to create and share interactive reports, presentations, personal stories, or newsletters. You can develop Sways with text, images, and videos. You can also insert YouTube videos, and Twitter feeds into your Sways. Sway content is responsive to different screen sizes and automatically adapts itself to optimize the content for the device's size.
FlipGrid is a web-based platform for educators to share videos. It's intuitive and straightforward to use, with various options for teachers to create groups and share videos. This tool is great for teachers looking for more ways to bring video into the classroom. We love Flip Grid because it helps teachers encourage students to learn from others, not only from the teacher. Students can use FlipGrid in various subjects and classes: Spanish, history, science, and even math!
Buncee is an online canvas where students can create anything they want — stories, presentations, even games! The most fantastic thing about Buncee is that it has endless possibilities. As long as students know what they want to create and express, Buncee will efficiently cater to their learning needs.
It is a free language teaching tool that works great on mobile devices and the web. The best part is that it has games to keep students interested and engaged while they're learning vocabulary and grammar skills for the language of their choice.
This online quiz platform allows teachers to create custom-made quizzes for their learners about any topic. You don't need to be an expert on coding or other technical aspects to use this site, as it has been simplified so that all you need to do is choose the topic and prepare your questions and answers, then let them know how you want the game to progress. Using their global leader board feature, you can share your results and engage with other teachers worldwide, which tracks how your students perform against others from different schools.
Glogster lets you create interactive posters (called "glogs") that incorporate text, photos, videos, graphics, sounds, and more. Students can use Glogster to create reports on their favorite books or historical figures.
With Nearpod, there's no need to be tech-savvy. The platform is intuitive and straightforward so that anyone can use it. You can enhance existing lessons by adding interactivity. Create your assignments from scratch. Assess students through real-time polling, quizzes, open-ended questions, and more. Then share lesson materials with students and parents to revisit and review the content at home. All in one place!
Pear Deck is a digital whiteboard that allows teachers and students to interact in a whole new way. It's as easy as PPT but far more engaging. This tool will enable teachers to share their PowerPoints or Google Slides with students by adding interactive slides. Pear Deck also allows students to answer questions on their own devices and share ideas with the entire class.
Popplet is a fantastic visual thinking teaching tool that will allow your students to organize their thoughts, create collaborative projects, and more. This is an excellent tool for teachers who encourage students to use their creativity when learning new subjects.
If you love to teach with literature, ReadWriteThink is a must-check resource. It offers a variety of lessons and activities that integrate reading strategies and comprehension skills into every class. You can also find printable resources such as graphic organizers, bookmarks, and more.
MathPlayground is a fun way for students to learn math skills through games, logic puzzles, and other interactive activities. There are levels available for every type of learner from preschool to high school. There are also lesson plans and quizzes available that educators can use in the classroom or as homework assignments.
Prezi makes a change from the more traditional PowerPoint presentations. It creates an environment where teachers can create a presentation with a zoomable canvas, which means that you can zoom in and out of different sections of your presentation and add motion, effects, and 3D elements (in the paid version). Teachers can also collaborate with students to track their progress, give feedback, and share resources. Further, it allows you to present anywhere through the web, including your mobile devices – perfect for traveling teachers!
This tool is similar to Kahoot! with one significant difference: It doesn't require a projection screen. Students play Quizizz on their own devices, and answers are projected onto each student's device as they log in via quizizz.com or their mobile app (available in Apple App Store).
OneNote is a handy tool for teachers to use in the classroom. You can create lessons, take notes, and share them with your students. It is also effortless to collaborate with other teachers and share resources. This is an excellent tool for teachers who want to teach online or have a virtual classroom online. It is free, so there is no reason not to try it out if you are unsure what type of classroom environment you will be teaching in.
Socrative is an innovative student response system that helps teachers engage students and monitor their comprehension throughout the lesson. It works by gathering data from smartphones, tablets, and laptops. Teachers use Socrative to pose questions during lectures and formative assessments (i.e., exit tickets) that allow students to respond via multiple-choice, short answer, or true/false answers. As soon as students submit their responses, teachers receive feedback on their performance — which informs them on what concepts need more improvement.
Powtoon is one of the best free animation tools out there. It has a simple drag-and-drop interface that allows users to create custom animations in minutes. The result is a very professional-looking video that you can use for various classroom purposes, including creating lesson introductions and reviews with animated characters, objects, and text bubbles. Users can even incorporate audio into their presentations, making for an engaging experience for students.
Padlet is one of the popular digital bulletin boards out there. It's simple and easy to use. Students can post their projects on the board to share with peers and teachers, or you can use Padlet as a platform for students to collaborate on projects together. This tool is excellent for the social studies classroom. Students can create a timeline of events during the American Revolution or a board about their favorite American Presidents for President's Day. It's also great for creating a timeline in science as students learn about evolution over time or as they learn about the planets in our solar system!
PicMonkey is one of the most popular free photo editing tools available online. Students can create customized graphics for presentations, social media posts, or emails to other students. The tool has dozens of pre-made templates for pictures, such as Facebook cover photos or Pinterest graphics, but students can also upload their images and make their creations from scratch.
The blog is an excellent resource for teachers as it provides them with innovative ideas for classroom practices. It has over five categories: technology, pedagogy, curriculum, learning spaces, and professional development.
A teacher can create a personal account to access the courseware and other resources on the website. The resources include lesson plans, articles, and even video tutorials for teachers to use in their classrooms.
Teachers can use book trailers to introduce books that their students may be reading in class or for independent reading assignments for students who want more guidance on what book to read next. Book Trailers on YouTube is one website that has thousands of book trailers available for teachers or students to use.
Related Reading: 

Implementing Restorative Practices In The Classroom
Choosing the Right Teaching Tools for your Students
What are the best teaching tools for your students? It depends on their age, learning style, and whether you're teaching in person or remotely.
The first thing to understand is that education is changing. Students today can use a wide range of technologies that were not available to previous generations.
Several factors can influence which teaching tools you choose. Here are some of the most important ones:
Age of the students
Younger kids will benefit from different tools than older students.
Learning style
Some students learn best with hands-on experiences, while others prefer educational videos or interactive learning games.
Remote or In-person classes
The best tools might differ from what works in a traditional classroom setting if you're teaching remotely.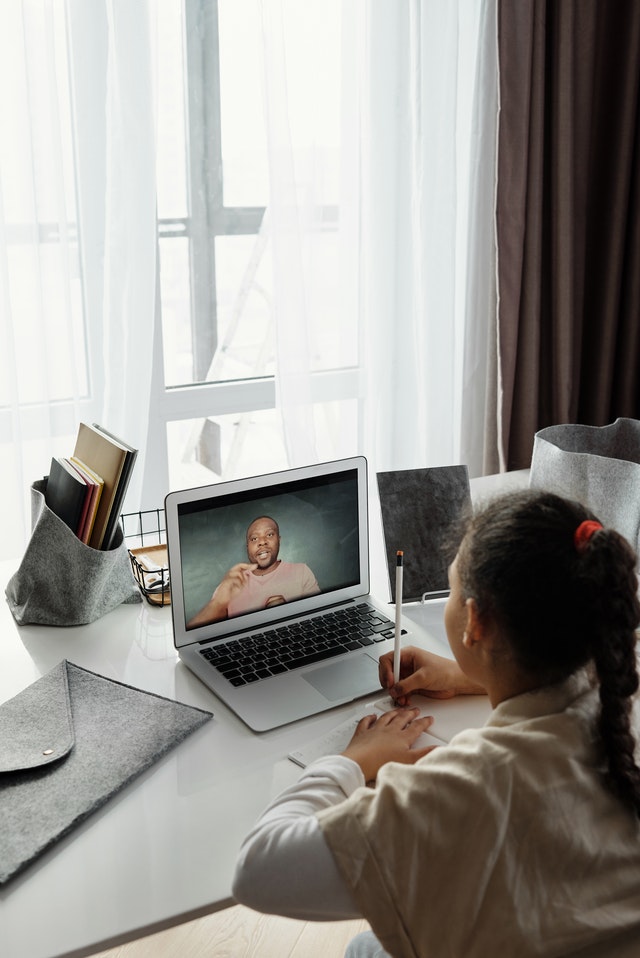 The Importance of Teaching Tools in Modern Classrooms
Online teaching tools exist to help teachers in the classroom. Teaching tools on the internet allow students to fully understand what they are reading and help teachers align their lessons with these tools.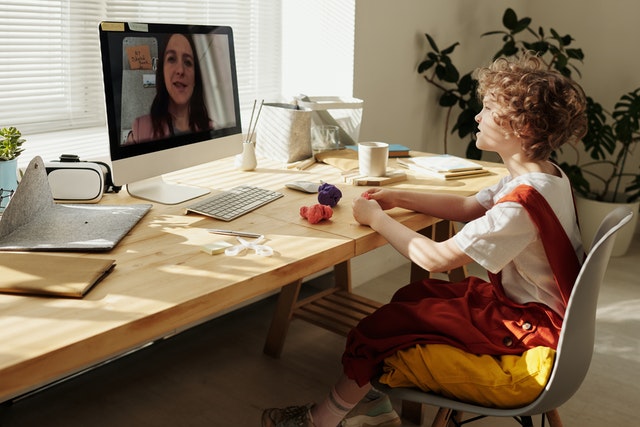 The right tools can help level the playing field for all kinds of kids, whether they're naturally gifted in a particular subject or struggling through it. Teachers can make even the most complex material seem easy by appealing to different senses and using tools like these to give kids the visual aids they need to understand the concepts being taught.
At SplashLearn, our goal is to make learning as fun and engaging as possible. We strive to create teacher and student life more manageable and change the way students learn by using technology.
What are online learning tools?
Online teaching tools, also known as e-learning tools or digital learning tools, are apps and websites designed to help teachers deliver lessons, assign work, monitor student progress, and assess student performance.
What can teachers use to teach online?
There are multiple online teaching tools such as Kahoot!, Padlet, Class Dojo, Google Classroom, etc., that teachers can use in the classroom.
How can teachers make online classes more effective?
Many teaching tools can help teachers do their job more effectively and make online classes better for the student.
How can teachers introduce a lesson?
Teachers can use digital whiteboards or introductory videos to introduce a new lesson to make learning more engaging and effective.