Children are increasingly becoming technologically savvier, making it harder for parents to monitor online activities and ensure productive use. We can make screen time more efficient with online learning platforms by making it fun and educational.
SplashLearn: Most Comprehensive Learning Program for PreK-5

SplashLearn inspires lifelong curiosity with its game-based PreK-5 learning program loved by over 40 million children. With over 4,000 fun games and activities, it's the perfect balance of learning and play for your little one.
Try for free
The right online learning platform can transform how your kids look at learning by allowing them to learn through interactive activities. They focus on specific subject areas, enabling your child to explore multiple options to boost performance across topics. Understanding the benefits of online learning, the tools out there, and the best way to approach digitization in education is essential.
Related Reading: 

Best Online Art Games for Kids for Fun and Creativity
5 benefits of online learning for kids
There are several benefits of online learning for kids, which is why parents are opting for the best online platforms that deliver value from an educational standpoint. Kids learn best when curricula are made engaging, and the best platforms are the ones that gamify experiences.
Let us explore some of the top benefits of online learning, and how kids can enjoy learning throughout the day.
Kids can learn at their own pace, making it easier to have them fall in love with subjects.
Your child can interact with other children, making the experience collaborative, fun-filled, and engaging.
A closer teacher-child bond can be established when kids get to choose their preferred teacher through online learning platforms.
Platforms scale with a child's ability, which means that they are flexible in their approach.
Online learning platforms are more fun and engaging, enhancing their use and effectiveness in delivering educational material.
The best platforms for online learning for kids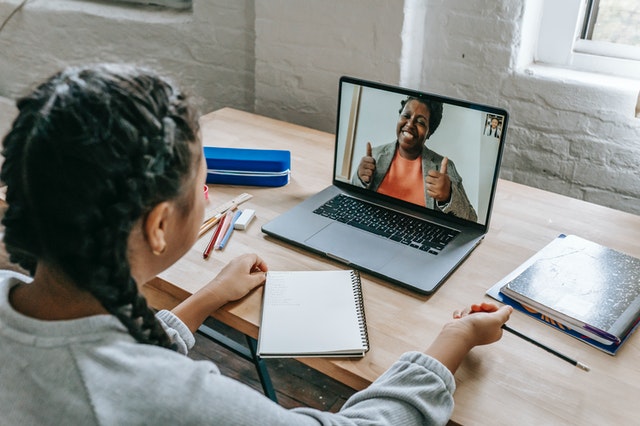 Here are some of the best online learning platforms for kids that you can opt for. These platforms are unique in their offerings, so it is essential to review them comprehensively before selecting one or more.
SplashLearn improves student performance through interactive games, fun worksheets, and engaging activities. It empowers kids to learn about math and ELA at their own pace while interacting with animated characters. It also offers a parent connect app that allows time-tracking, performance analysis, and other important monitoring tools. With 1 in 3 schools using SplashLearn, kids are rediscovering their love for counting, algebra, geometry, and grammar.
Code with Google is an interactive and easy to grasp first step into coding. With kids learning how to use smart devices at a young age, this online learning tool is ideal for early learners. It offers the basics of coding through fun animations, graphics, and videos, making it simple for kids to understand. It can also spark a love for coding in kids, so it is a popular online learning site.
Related Reading: Stimulating Spelling Games for Kids
Scholastic offers your kids interactive activities, online courses, games, and educational content based on their grades. Through videos, stories, and visual communication, Scholastic also provides daily activities to keep them excited about learning more. This is ideal for the quick learner and the kid that loves to read books.
Sumdog focuses on improving your child's proficiency in math and spelling. It offers fun videos, quizzes, and games to boost engagement and learning outcomes. You can also receive performance records and an overall analysis of how well your child responds to the curriculum. The platform is also accessible via smart devices, making it portable for kids to use anywhere.
When it comes to interactive learning, National Geographic Kids is one of the best options online. It offers videos and games on animals, nature, science, history, and geography. Its rich library of games, quizzes, puzzles, and videos, makes it a reliable source of quality educational material. It is also curated to continually spark curiosity through short videos, documentaries, and come-alive animals.
How can I make online learning more effective for my kids?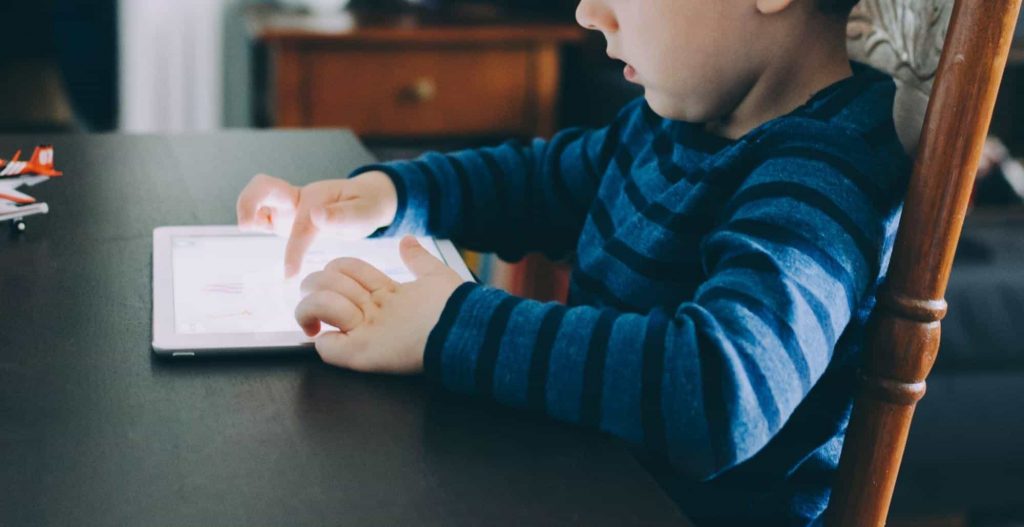 With the diversity of online learning platforms available to parents, it is vital to have a plan and a set criterion on which you can decide.
1. Understanding the needs of the child
The goals and needs of the child should be prioritized when reviewing the effectiveness of online learning applications. Your child's grade, proficiency, weak areas, and love for subjects should be mapped and reviewed with the online learning platforms. The best learning application will not be practical if it's not engaging, interactive, or fun to use.
2. Exploring all options available
The best way to make online learning more effective for kids is to review all options. There may be sites that focus on specific subjects or others with a more intuitive application. You can make your child an integral part of the decision-making process and have them choose the platform they love.
3. Reviewing the effectiveness of online learning
Before selecting the right platform for online learning for kids, it is essential to review the effectiveness and uniqueness of each site. Different learning sites will offer different types of courses, and you should only opt for a platform that complies with COPPA and has been developed in collaboration with educators.
4. Auditing use and retention
If the online learning platform delivers results in terms of passion for a subject, improvement in grades, and boost in confidence, you can continue with the platform. If you find that your child isn't interested in the online learning platform and prefers to play games instead, then finding a gamified learning experience may be critical.
Want to make online learning more fun for your kids? SplashLearn offers hundreds of educational games!
Parents can access a rich library of worksheets, quizzes, games, and more when they sign-up for SplashLearn. Our platform offers customized games and activities for kids between Pre-K and grade 5, specifically focusing on math and ELA. This is perfect for kids who need extra help learning about math and ELA using non-traditional and digitally native ways. By innovating on teaching methodologies through digitization, SplashLearn provides immersive educational experiences.
Related Reading: Fun Free Games for Kids to Play Online
Parents, sign up here!
Have a question to ask us? Send us an email at help@splashlearn.com
Frequently Asked Questions
What are the best online classes for kids?
There are several online classes available for kids. It is important to choose a platform that is educational and immersive through animations, graphics, and visually advanced teaching. The best platform is what your child naturally gravitates towards.
Is online learning right for kids?
Yes, online learning is ideal for kids that are both excelling in their class and those that require assistance. Some kids are visual learners, while others learn at their own pace. Online learning platforms provide a non-judgmental and communicative way of imparting the right skills to your children.
How do I prepare my child for online learning?
The best approach to preparing your child is to make them an integral part of the process. Online learning should be intuitive and naturally engaging to your child. They should learn with a sense of curiosity rather than rote learning.
Which online classes are best for Pre-K kids?
SplashLearn offers amazing quizzes, games, and worksheets, for Pre-K kids that they can participate in to learn organically. Kids can interact with fun aliens, goofy animals, and other cute animations that are designed to make them smile as they learn.
Are online classes good for preschoolers?
While an online and traditional blend of classes is the right way ahead for preschoolers, parents can start online classes for kids immediately. It would help if you chose classes based on their material, visual appeal, and ease of use. Kids should also be able to learn at their own pace to avoid feeling overwhelmed with too many buttons or lessons.