Today, just like how we adults use apps for work, shopping, or entertainment, our preschoolers too have a world of apps designed just for them. But here's the thing: not all apps are created equal. While some can be just for fun, there are many that can give our kids a head start in learning.
SplashLearn: Most Comprehensive Learning Program for PreK-5

SplashLearn inspires lifelong curiosity with its game-based PreK-5 learning program loved by over 40 million children. With over 4,000 fun games and activities, it's the perfect balance of learning and play for your little one.
Try for free
Think of these educational apps for preschoolers as a bridge, connecting playtime with learning time. They're like those colorful, interactive books or toys, but in a digital format. And the best part? They can be accessed anytime, anywhere, making those grocery store waits or long car rides a bit more productive. Let's dive into the world of educational apps for preschoolers and discover how they can benefit our little learners.
10 Best Educational Apps for Preschoolers
Equipping our little ones with the right tools is essential. Dive into our curated list of the top educational apps for Preschoolers, designed to make preschool learning both fun and impactful.
Math & ELA | PreK To Grade 5
Kids see
fun

.
You see real
learning outcomes

.

Watch your kids fall in love with math & reading through our scientifically designed curriculum.

Parents, try for free Teachers, use for free
SplashLearn stands out as one of the best apps for preschoolers, seamlessly blending fun with education. With a vast array of topics belonging to math and reading, it ensures young learners are always engaged. The app's design is intuitive, making it easy for kids to navigate, while the content is curated to cater to their budding intellects. Its vibrant graphics and interactive modules make learning feel like playtime.
Subjects Covered: Math, ELA
Features:
Over 8000 interactive games and worksheets
Personalized learning journey
Progress tracking for parents
Why We Choose It: Its adaptive learning path and rich content make it a top choice for holistic early education.
Cost: Free to download with in-app purchases
Devices: iOS, Android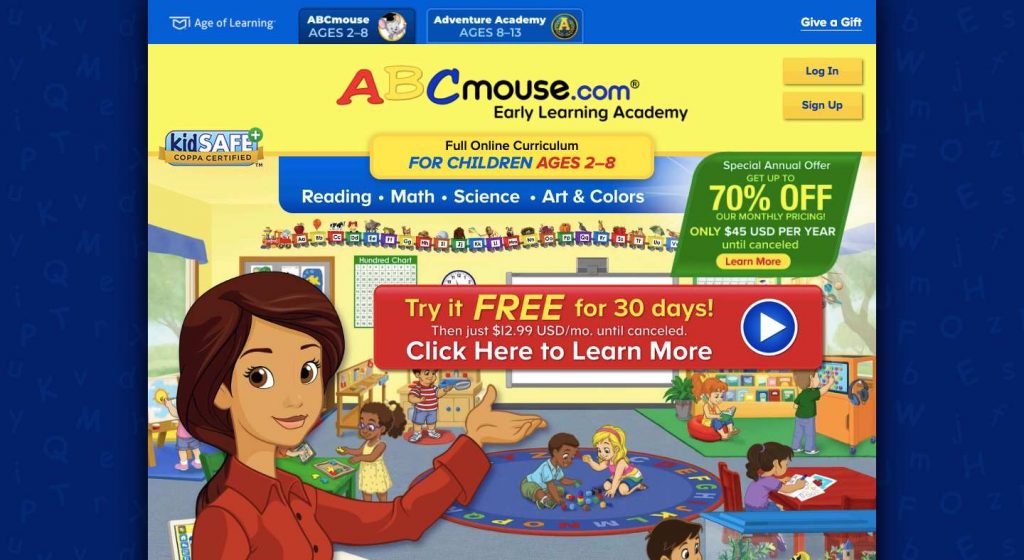 ABCmouse is a comprehensive platform, often touted as one of the top educational apps for 4 year olds. It offers a vast curriculum, ensuring kids receive a well-rounded education. The app is designed to grow with the child, offering content that challenges and engages them at every stage. With colorful graphics and a plethora of activities, it turns learning into an adventure.
Subjects Covered: reading, math, science, art
Features:
Step-by-step learning path
Offline access to selected content
Why We Choose It: Its diverse range of subjects and interactive activities ensures continuous engagement and learning.
Cost: Monthly subscription
Devices: iOS, Android, PC
Endless Alphabet is more than just an app; it's a delightful learning experience. Each letter and word is brought to life with playful animations, making vocabulary learning a joyous activity. The app introduces kids to a world where letters are fun, and each word is a new adventure. Its interactive nature ensures that kids are not just passive viewers but active participants in the learning process.
Subjects Covered: alphabet, vocabulary
Features:
Interactive word puzzles
Engaging character animations
No high scores or failures
Why We Choose It: Its innovative approach to teaching vocabulary and its captivating animations make it a standout.
Cost: Free with in-app purchases
Devices: iOS, Android
Related Reading: Best Reading Apps for Kids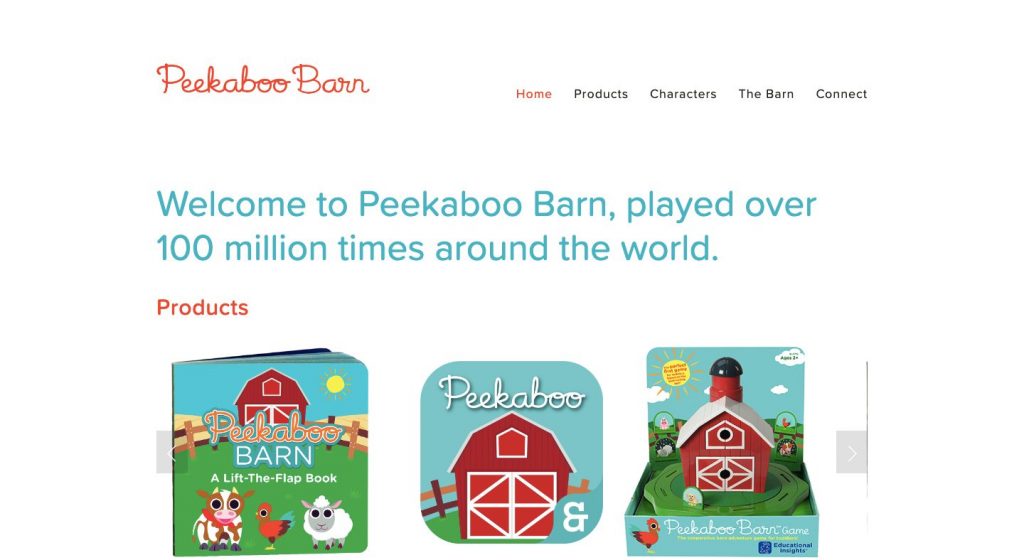 Peekaboo Barn captures the essence of childhood curiosity. It's a delightful app that introduces toddlers to the world of animals in the most charming way. As they tap on the barn doors, kids are greeted by different animals, each with its unique sound. The app is beautifully illustrated, and its simplicity ensures that even the youngest users can navigate it with ease. It's like a digital pop-up book filled with friendly farm animals.
Subjects Covered: animal identification, sounds
Features:
Hand-drawn animations
Multiple languages available
Intuitive design for toddlers
Why We Choose It: Its simplicity, combined with its educational value, makes it a favorite among parents seeking free preschool apps.
Cost: Free with in-app purchases
Devices: iOS, Android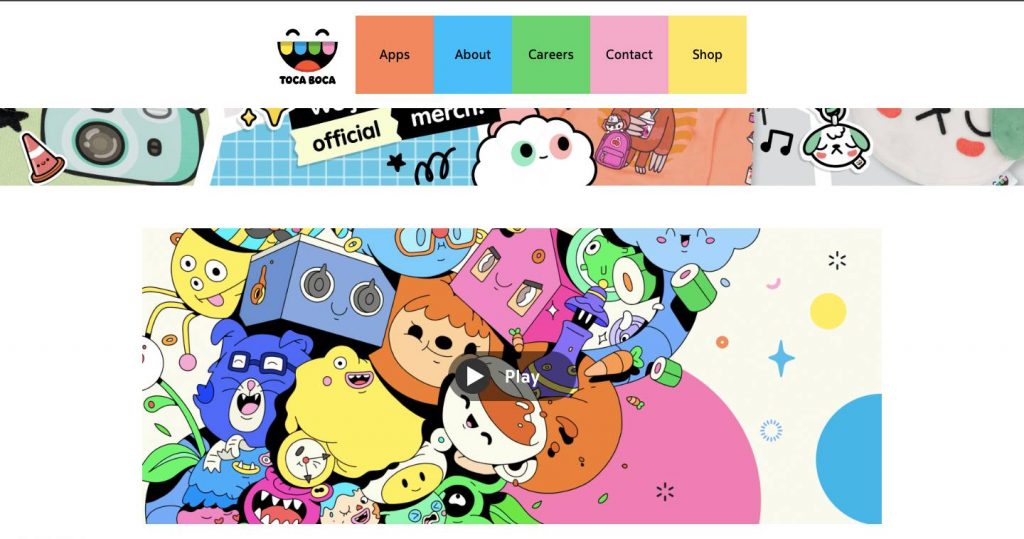 The Toca Boca Series is a celebration of creativity and exploration. Each app in the series offers a unique world where kids can let their imaginations run wild. Whether they're running a hair salon, cooking in a kitchen, or exploring a city, the apps provide a sandbox environment where the possibilities are endless. The graphics are colorful, the interactions are intuitive, and the emphasis is always on open-ended play.
Subjects Covered: creativity, exploration, role-playing
Features:
Multiple apps with diverse themes
Kid-friendly interface
Encourages imaginative play
Why We Choose It: Its emphasis on creativity and exploration makes it a must-have for fostering imagination in young minds.
Cost: Varies by app, some free with in-app purchases
Devices: iOS, Android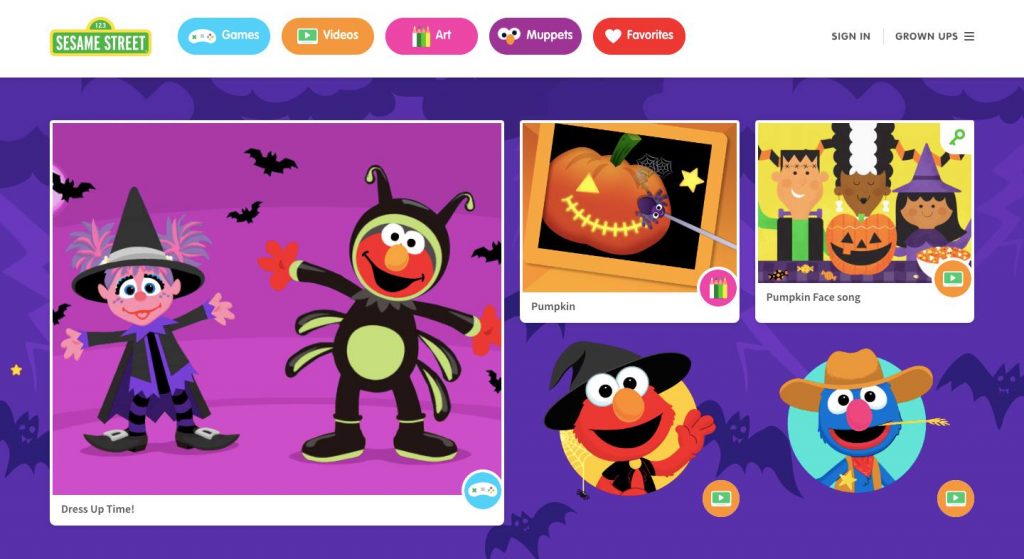 Sesame Street is a name synonymous with childhood education, and its app continues this legacy. As a Prek learning app, it brings beloved characters like Elmo and Big Bird to the digital realm, ensuring kids are both entertained and educated. The app offers a mix of videos, interactive games, and stories, making learning a delightful experience.
Subjects Covered: alphabet, numbers, social skills, art
Features:
Character-driven content
Diverse learning modules
Parental controls and trackers
Why We Choose It: Its rich legacy and character-driven approach make it a trusted choice for early education.
Cost: Free with in-app purchases
Devices: iOS, Android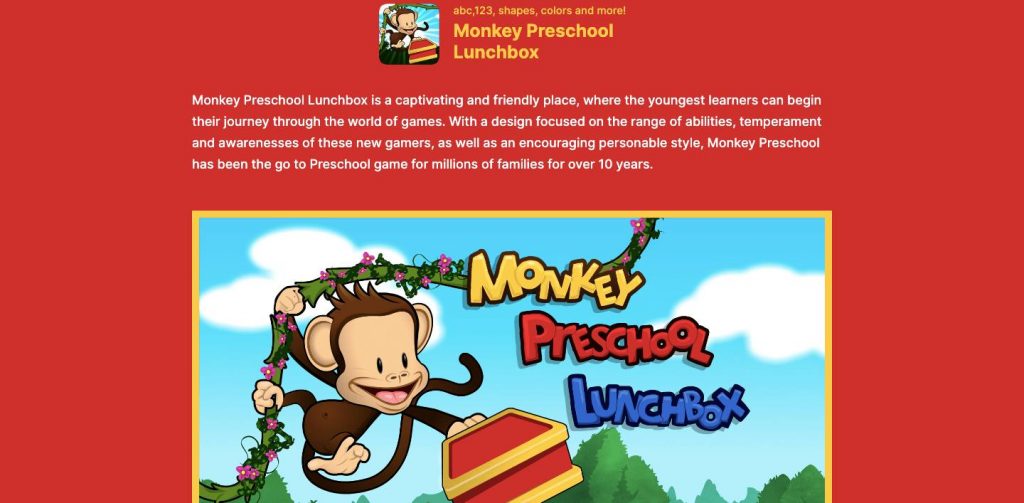 Monkey Preschool Lunchbox is one of the best learning apps for 3 year olds, offering a playful environment where kids can learn essential preschool skills. With a friendly monkey guiding them, children engage in a series of games that touch upon colors, shapes, and basic math.
Subjects Covered: colors, shapes, counting, matching
Features:
Multiple mini-games
Vibrant graphics
Reward stickers for achievements
Why We Choose It: Its playful design and diverse games ensure continuous engagement and foundational learning.
Cost: One-time purchase
Devices: iOS, Android
Related Reading: Best Math Apps for Kids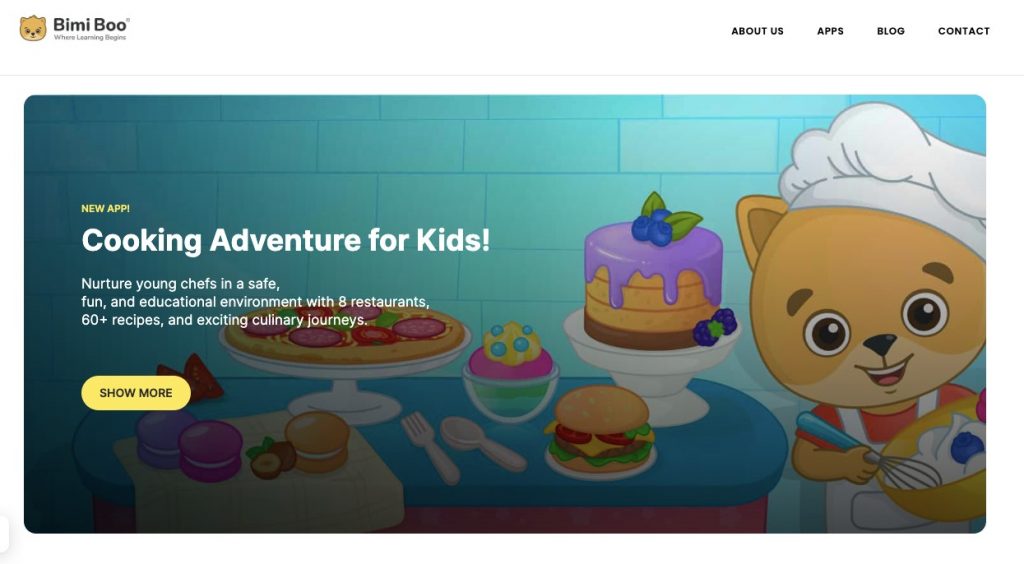 Bimi Boo stands out as a comprehensive learning platform, offering a range of games tailored for preschoolers. It covers a broad spectrum of subjects, ensuring kids get a well-rounded experience. As one of the top learning apps for preschoolers, it combines fun graphics with educational content, striking the right balance between play and learning.

Subjects Covered: logic, memory, attention, creativity, motor skills
Features:
Offline mode available
Ad-free environment
Why We Choose It: Its wide range of subjects and interactive design make it a versatile choice for early learners.
Cost: Free with in-app purchases
Devices: iOS, Android
Related Reading: Best Fine Motor Activities for Kids
Dr. Panda Town offers kids a sandbox environment where they can explore, create, and role-play. It's more than just a game; it's a digital playground where every corner holds a new adventure. The app encourages exploration and storytelling, making it a favorite among kids who love to craft their own narratives.
Subjects Covered: exploration, role-playing, creativity
Features:
Open-ended gameplay
Multiple locations to explore
Interactive objects and characters
Why We Choose It: Its emphasis on exploration and imaginative play makes it a unique addition to the digital toolkit of young minds.
Cost: Free with in-app purchases
Devices: iOS, Android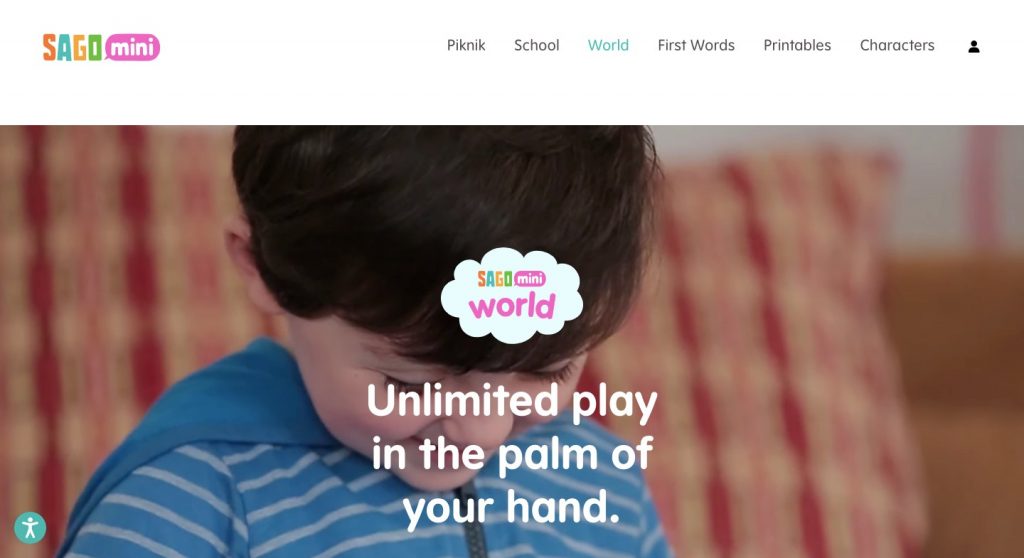 Sago Mini World is a fun app designed especially for preschoolers. It offers a collection of interactive games and activities that spark creativity and imagination. With vibrant graphics and intuitive controls, children can explore various scenarios and stories. From adventures with cute animal characters to discovering new places, it's an engaging world of fun.
Subjects Covered: creativity and imagination, basic problem solving, early math concepts, storytelling and role play
Features:
Kid-friendly interface with no in-app purchases.
Regular updates with new content.
Safe environment with no third-party advertising.
Why We Choose It: The app's diverse range of games ensures that children remain engaged while learning essential skills. Plus, its commitment to safety and ad-free environment makes it a top choice for parents.
Cost: Monthly subscription
Devices:iOS and Android devices
5 Benefits of Educational Apps for Preschoolers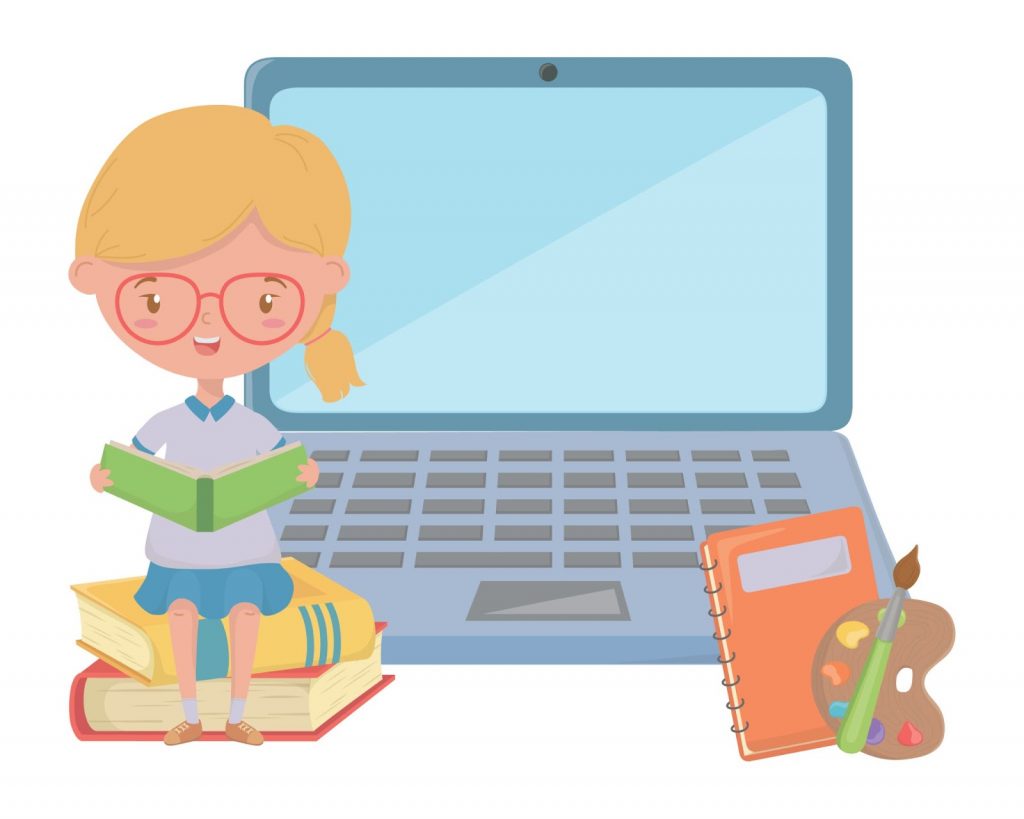 These apps aren't just digital toys; they're tools designed to mold young minds. While many parents might wonder about the real benefits of introducing their kids to online preschool learning apps, let me tell you that its advantages are numerous. Let's delve into the top benefits that make these apps a worthy addition to a preschooler's learning journey:
Interactive Learning: One of the standout features of preschool apps is their interactive nature. Unlike traditional books or toys, these apps respond to a child's touch or voice, making learning truly engaging.

Customized Pacing: Every child is unique, and online preschool learning apps recognize that. They allow children to learn at their own pace, ensuring they grasp one concept before moving on to the next. No rushing, no pressure, just pure learning at their own speed.

Enhanced Engagement: The vibrant colors, playful sounds, and fun animations in these apps are not just for show. They play a crucial role in capturing a child's attention. When kids are interested, they're more likely to stick with an activity, turning short bursts of play into meaningful learning moments.

Skill Development: These apps are designed with a clear purpose: to help kids develop essential skills. Whether it's counting, recognizing letters, or problem-solving, these apps offer targeted activities that lay the foundation for future academic success

Parental Involvement: With the rise of these apps, parents have a new tool in their arsenal. They can easily track their child's progress, understand their strengths and areas of improvement, and even join in the fun. It's a wonderful way to be a part of their early learning journey.
By integrating these benefits into our children's routine, we're not just giving them a digital pastime; we're equipping them with tools that can shape their educational future.
Related Reading: Benefits of Online Learning for Kids
How to Choose the Best Educational Apps for Preschool
In the vast ocean of apps available today, it's crucial to ensure that the ones we introduce to our little ones are both safe and beneficial. Here's a checklist to help you make the right choices:
Age Appropriateness: Not all apps are suitable for all ages. It's essential to check if the app's content aligns with your child's age and developmental stage.
Tip: Look for age recommendations in the app's description or reviews.
Educational Value: While many apps claim to be educational, only a few genuinely offer valuable learning experiences.
Tip: Opt for apps that promote active engagement rather than passive consumption.
Safety: An app should provide a safe environment for kids, free from inappropriate content or ads.
Tip: Check if the app has in-app purchases or advertisements. Reading reviews can also give insights into any safety concerns.
Reviews and Ratings: Other parents' and educators' feedback can be invaluable. High ratings and positive reviews often indicate a trustworthy and quality app.
Tip: Don't just look at the overall rating; read several reviews to get a comprehensive understanding.
Data Privacy: Ensure the app respects user privacy and doesn't collect unnecessary data or share it without consent.
Tip: Always check the app's privacy policy. Opt for apps that are transparent about the data they collect and how they use it.
Ease of Use: The app should be intuitive and easy for a child to navigate without constant adult intervention.
Tip: Preview the app or watch a demo video to gauge its user-friendliness.
By keeping these factors in mind, you can ensure that the digital tools your child interacts with are both safe and enriching.
Related Reading: Best Educational Apps for Kindergarten Kids
Conclusion
Navigating the vast world of educational apps can be daunting, but with the right tools, our little ones can benefit immensely. These educational apps for preschoolers offer a blend of fun and learning, turning screen time into a productive experience. However, it's essential to strike a balance, ensuring our kids also engage in offline activities. By being discerning and proactive, we can harness the power of technology to enrich our children's early learning journey.
Related Reading: 25 Easy Activities for Preschoolers [With Tutorials]
Frequently Asked Questions (FAQs)
Are educational apps for preschoolers a good substitute for traditional learning methods?
No, educational apps complement but don't replace traditional methods. They offer interactive learning, but hands-on experiences and human interactions remain vital.
How much screen time is appropriate for preschoolers using these apps?
Experts typically recommend 1 hour or less per day for preschoolers. It's essential to ensure a mix of activities beyond screen time.
Can my child become over-reliant on educational apps for learning?
Yes, like any tool, moderation is key. Ensure a balance between app-based and other forms of learning for a holistic approach.
What are some good preschool apps for iPad?
Many of the apps mentioned, like SplashLearn and ABCmouse, are optimized for iPad, offering a rich, interactive experience on the larger screen.