Online learning platforms offer some of the most exciting and unique experiences to kids of all ages. As a parent, you can nurture the joy of learning with the right educational websites for kids that offer multimedia activities, worksheets, games, quizzes, and more.
You can also access these websites periodically to understand the latest trends in kids' education. Educational platforms often update their information in the form of videos, games, and rich quizzes, which can be used by your children as supporting material.
With multiple types of learning websites for children, it is ideal to revisit these platforms regularly to enrich your children's sense of curiosity.
15 Best Educational Websites for Kids Online!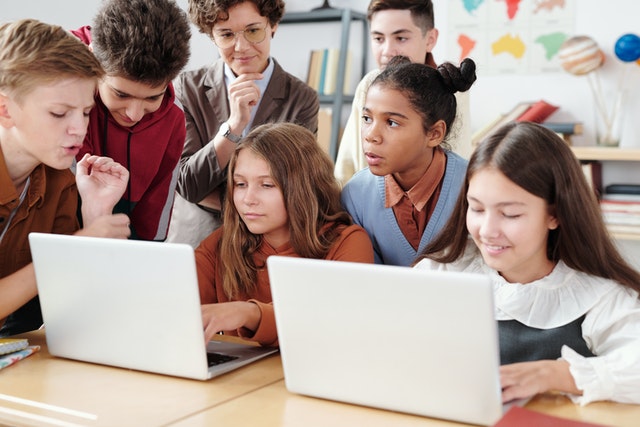 Several academic websites offer immense value to kids across grades, making their online time more productive. Through gamified experiences, audio/video content, and fun animated characters, your children can learn about math, English, science, and other important subjects in a fun-filled environment.
Related Reading: 

Helping Kids With Math via Easy Math Teaching Ways
SplashLearn is one of the top educational websites for kids designed to improve learning abilities in math and ELA. It enhances confidence in 80% of learners in 4 weeks and is aimed to nurture academic progress through online tutoring and self-learning app courses. With 4000+ scientifically designed courses, SplashLearn enables kids to experience the joy of limitless learning.
SplashLearn: Most Comprehensive Learning Program for PreK-5

SplashLearn inspires lifelong curiosity with its game-based PreK-5 learning program loved by over 40 million children. With over 4,000 fun games and activities, it's the perfect balance of learning and play for your little one.
Try for free
Age Range – 4 – 11 years
Pricing – $5 a month
Related Reading: 

How to Nurture Multiple Intelligence in Children for Lifelong Growth
Reading IQ is among the best language websites for kids offering support for reading comprehension. It specializes in improving reading scores, abilities, and understanding of a complicated text. The website also allows you to monitor your child's progress through their reading journey as they access dozens of categories and professionally voiced audiobooks.
Age Range – 2 – 12 years
Pricing – $7.99 a month
CodeSpark focuses on introducing your kids to the joy of learning to code. The logic, approach, and strategies necessary to complete coding projects can be taught with this educational website. Kids can learn about the benefits of STEM, coding, and code logic with the help of the site. It is also designed to be self-directed, empowering your children to find their direction.
Age Range – 7 years and older
Pricing – $9.99 a month
Epic is a great educational platform for kids to explore reading and storytelling. The website promotes reading through various titles, videos, and audiobooks with a wide range of books across categories.
Age Range – 3 years and older
Pricing – $9.99 a month
The Scholastic Kids platform is ideal for eager readers who want to improve their reading abilities while also enjoying the art of storytelling through books. The educational website for kids also offers 3D-based learning games, and community features that your children can use to explore new areas.
Age Range – 7 – 12 years
Pricing – Per book
Related Reading: 

Best Reading Websites For Kids
Mystery Science focuses on enhancing student learning outcomes through quick lessons on science, technology, and nature. Your children can experience a new world of engineering, biology, material science, and climate patterns from the comfort of their smartphones and tablets.
Age Range – 7 – 12 years
Pricing – $99 per year
Curios World focuses on platform-centric learning across 8 important lesson areas. It provides an academically aligned learning experience for your children through activities in cooking, crafting, immersive play, and science experiments. It is one of the more interactive educational websites for elementary students, giving new insights through gamified learning.
Age Range – 2 – 7 years
Pricing – $7.99 a month
The Rosetta Stone educational website provides a step-by-step approach to learning the English language. The platform promotes learning through a multisensory approach through audiobooks, immersive learning, and speech recognition.
Age Range – 5 years and older
Pricing – $11.99 a month
The Code-A-Kid platform is for older kids who want to learn how to code games, apps, and features. It provides highly specific coding courses that kids can use for practical applications. The educational website can access Mod creation, Roblox apps, Minecraft coding, and other exciting courses.
Age Range – 8 years and older
Pricing – Starting at $49
Matific is an online educational website focusing on mathematics and optimized learning. It specializes in improving math scores through games and activities within the subject domain. It provides basic animated games that help your children measure, count, subtract, and other key maths concepts.
Age Range – 4 – 11 years
Pricing – $4.99 a month
Cambly is designed to teach students the nuances of language through direct tutoring and online courses. It focuses on a multi-step strategy to teach English concepts through reading, listening, interacting, and analyzing various constructs.
Age Range – 5 years and older
Pricing – $40 a month
Related Reading: 

How to Teach Reading to Kids: Best Strategies for Parents
The educational website for kids focuses on overall skills enhancement for your little ones across math, science, English, and art. It also provides educational information on health & wellness, feelings, and other soft skills necessary for overall development. You can enhance your child's overall growth prospects when using the site.
Age Range – 4 years and older
Pricing – $7.99 a month
Kodable offers kids a unique opportunity to learn about coding from a younger age. By customizing courses to focus on learning at an earlier grade, the program is easy to understand and absorb. Your kids will be able to learn about the basics of game design, app development, and more through Kodable.
Age Range – 5 years and older
Pricing – $7.99 a month
The "Hooked on Phonics" online website is designed to help kids learn to read phonetically and through active comprehension. Kids can read aloud to their favorite chapters and learn more about how to improve their reading abilities naturally.
Age Range – 5 years and older
Pricing – Starting from $1 a month
Through Brainscape, your kids can explore different flashcards that are being used to help children learn about science, math, English, and other important subjects. When accessing this educational website for kids, they can create their flashcards, access the most popular ones, and use other pro features.
Age Range – 8 years and older
Pricing – $5 a month
Here are the 10 best free educational websites for students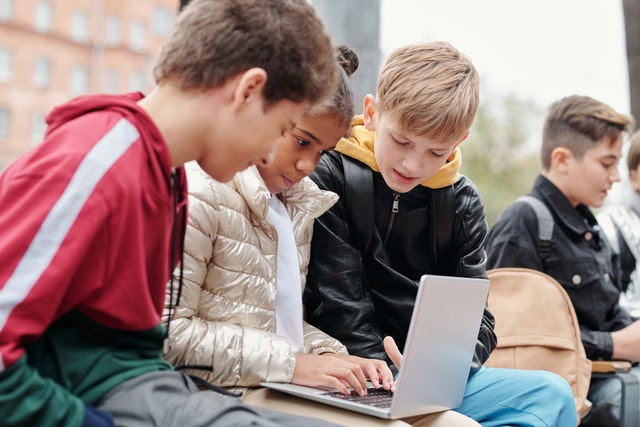 These 10 free educational websites for students can help kids get acquainted with the world of online platform learning. These free educational websites offer the best online learning content that kids of all ages can access. Your children can become more independently focused on improving their sense of learning through these free educational websites for elementary students.
The PBS Kids website offers multimedia experiences for kids, including games, podcasts, videos, quizzes, etc. The platform focuses on enriching a child's experience when they begin their journey into learning about the world. Summer games, feeling games, storytelling games, and science games can help your children digitally explore the wonderful world around them.
Age Range – 3 years and older
Pricing – Free
Nat Geo Kids has an extensive library of games, quizzes, and videos that kids can engage with to explore their inner adventures further. Your little ones can learn about penguins, sharks, reptiles, and other nature-based experiences. The online learning website for kids also provides insight into US states, world history, and other subjects children find cool and fun.
Age Range – 5 years and older
Pricing – Free
Fun Brain has interactive games and reading plans to excite kids about learning. The free educational website for kids is designed to make kids play fun games to help them learn math, science, and English better. Its free games, activities, and videos make it an ideal choice for children between Pre-K and Grade 8.
Age Range – 3 years and older
Pricing – Free
Related Reading: 

Best Educational Games for Kids by Subjects & Grades
The TED Talks educational website offers talks and conversations with kids worldwide. They are strategically curated for your children to find their favorite subjects and learn from heroes creating the way for the future. Your young ones can learn from fascinating teen icons across scientific and cultural walks of life and find their way as they nurture their curiosity.
Age Range – 5 years and older
Pricing – Free
Time Magazine offers a unique news platform for kids to learn more about the world. Your children can read the news from the lens of their academic grades. The website customizes the language, content, and context of the news shared based on the grade selected. The website offers a Spanish language option, with an audible read-aloud option for kids who prefer auditory learning.
Age Range – 5 years and older
Pricing – Free
Science News for Students is one of the top learning websites for kids to learn about science through news and events. Your kids can continue learning about their favorite topics by uncovering advancing scientific innovations and discoveries. Multiple categories of freely available news information, from technology to planets, help empower children to continue seeking answers.
Age Range – 7 years and older
Pricing – Free
Dr. Universe is a collection of articles, videos, podcasts, and activities on science-related questions. It is your children's ideal repository of information, giving them virtual backgrounds, printable worksheets, posters, and other cool items. You can ask it anything or start your learning journey with a simple question each day.
Age Range – 3 years and older
Pricing – Free
Ology is a fun-filled educational website for kids focusing on visual learning for optimal results in science and technology. It curates its courses and games by emphasizing the suffix -ology. Zoology, microbiology, archaeology, and other exciting fields are covered within this free educational website for kids.
Age Range – 5 years and older
Pricing – Free
NASA Kids Club is an exciting free educational website for kids that covers significant ground on space exploration, intergalactic travel, and what it takes to go to space. From mission information to space games, a broad spectrum of fun-filled information is present on the club website. It is one of the top free sites dedicated to space for kids.
Age Range – 6 years and older
Pricing – Free
Storynory is one of the more unique learning web pages for kids in that it focuses entirely on audiobooks. Many kids love listening to rich, insightful, and compelling stories, making this site perfect for helping your little ones explore their inner curiosity.
Check out this free audio story on "The Monkey's Laughing Place"
Age Range – 3 years and older
Pricing – Free
Wrapping It Up
Now that you're well-versed in some of the best paid and free educational websites for kids, it is time to introduce them to your child. You can select a few of the best sites that are impactful and targeted to your child's age and grade. 
You can also install the applications on a shared tablet or a mobile device to help them get acquainted with these portals. You can collaborate with your child through audio, gamified learning, worksheets, or quizzes to help them get comfortable with online learning.
Frequently Asked Questions
Why are educational websites important for children?
Educational & learning websites provide a new learning mode and creative thinking. They are constantly updated, making it easier for your children to stay one step ahead of educational trends. Children can also nurture their learning ability independently with the right educational site. 
How do I assess paid educational platforms?
You can assess paid educational websites for kids with the following parameters –
Utility and coverage of educational information.
Convenience of a subscription model.
Technology extensions available (tablet, smartphone, laptop, etc.)
Gamification or engaging teaching mediums
Reporting tools or parent dashboard option
How can I best utilize educational sites for my children?
The best approach is to set a specific time for using educational sites within a child's schedule. You can chart out a few hours a week to start with and guide them through the different features available for instructional and gamified learning.
How do I know if an educational website is right for my kid?
When your child is inclined towards a website and comfortably learning about new concepts while strengthening existing ones, then the platform is right for them.