When parents think about video games for kids, the first thought that comes to their mind is that it can have a negative impact on their child due to the captivating visuals and adrenaline rush it brings. However, many educational video games offer a learning curve and can be quite engaging and entertaining in a positive way for kids.
These video games increase creative skills and help children acquire problem-solving skills that can help them with maths problems, language, and even social skills. Bet you aren't thinking any longer about the violent video games that have the reverse effect! We promote educational games for kids that positively add to their life.
In this article, we will help you with a list of the 15 best educational video games for kids that your little one can benefit from. Before we begin, let's first establish a clear ground on the pros and cons of video games.
Related Reading: 

Best Group Games For Kids To Keep Them Entertained
Pros and Cons of Video Games
Pros
Educational video games can improve learning and help children apply what they have learned in real-life situations. There are simulation games that teach skills and strategies that help children become sharper and wiser.
Many educational computer games are played in teams. This helps in learning the importance of teamwork in kids and participating in teamwork in schools.
Improve their creative skills. There are many educational games for kids that require them to be creative in order to complete the challenges and tasks in a game. Therefore, such games offer a window of creativity, helping kids nurture their creative nerves.
Cons
One of the major side effects of video games is that they can be highly addictive. However, with parental guidance and discipline, kids can avoid this possibility and make the best use of their time while learning new things.
Video games can often make kids antisocial and stay zoned into playing. This can have a negative impact. However, if parents can assign a fixed screen time then kids can play outdoor games as well as engage in interesting learning video games.
Now we will look at the list of 15 interesting educational video games you can introduce your kids to:
SplashLearn: Most Comprehensive Learning Program for PreK-5

SplashLearn inspires lifelong curiosity with its game-based PreK-5 learning program loved by over 40 million children. With over 4,000 fun games and activities, it's the perfect balance of learning and play for your little one.
Try for free
11 Best Educational Video Games List for Kids
1. Scratch (Year: 8+)
A fun-filled educational computer game to help kids learn coding with block coding concepts, Scratch has a simple interface, perfect for kids who wish to start with coding concepts early. The game has captivating visuals and introduces kids to programming in an easy way. The game consists of different types of programming languages that kids can learn from and is highly engaging and entertaining.
2. Minecraft (Year: 7+)
Who hasn't heard of Minecraft? Whenever we hear about Minecraft, we think of colorful building blocks and the fascinating visuals that became a part of most of our childhood. A game that still holds its legacy, Minecraft taps into the creative skills of the players and helps them to team up and play with others in building shelters, crafting tools, and finding food.
With no intrinsic need to win, each player can set goals and play the game as they like, working as a team. This team spirit helps children to work on group projects or be good at educational games on the computer.
3. World Rescue (Years 7+)
A game revolving around real-world issues and natural imagery, World Rescue is one of the popular video games in the education genre. It helps your kids learn about global problems, geographical facts, healthy living, and activism as they help superheroes resolve issues such as drought and deforestation, pollution, disease, etc.
With the help of video games, children are educated about global problems and how they can be resolved. Highly engaging and informative, world rescues is a popular educational video game.
4. Zoombinis (Years: 8+)
An intriguing pattern game for kids that helps in learning about patterns, and logic and exercise their problem-solving skills, Zoombinis introduces kids to an interesting virtual realm, where they have to save the small baby blue critters from Bloats's clutches and send them home, which is in Zoombiniville.
The game has 12 levels and gets competitively challenging with each stage, where kids have to use logic and patterns to win. This is the ideal video game for 8 year olds and has strong learning elements.
5. Nancy Drew Mysteries (Years: 9+)
Kids love solving mysteries with their curious instincts and eagerness to explore the world. Nancy Drew has been a childhood favorite for the ones who were born in the 90s, and even today, Nancy Drew's video games are highly enticing and educational.
This video game intrigues curiosity, helps children learn about foreign cultures, languages, and historical events, and boosts their problem-solving skills.
6. National Geographic Challenge (Years: 9+)
A game that lives up to its name, this one helps your kids learn about historical figures and geographical regions, and strengthen their general knowledge. Highly exciting and packed with informative questionnaires, National Geographic Challenge helps kids to become competitive while learning about the world around them.
Complemented with images and videos by National Geography, it is a visual treat for kids playing this game.
7. Eloh (Years: 10+)
The best part about education math games for Xbox one or android games is that it helps kids learn about complex educational concepts much earlier in simpler forms. Eloh is one such game that introduces kids to angles, trigonometry, and shapes in the easiest forms.
This helps kids learn about angles and shapes and identify them faster. The game's difficulty increases with an increase in stage, but there's no set timer to rush the players so they can play and learn at their own pace.
8. Wordscapes (Years: 10+)
A great educational game for 10-year-olds, Wordscapes helps kids strengthen their vocabulary as they continue to learn new words and practice logical skills to figure out the right words. The idea is to create several words with a fixed number of letters. This game will help your kids constantly think of newer words to pass each level and grow their vocabulary faster.
9. My Word Coach (Years: 9+)
Another great educational game for 9 year olds, Word Coach consists of games where the player can input missing letters to a word or select two words that have the same meaning. This game helps kids learn synonyms and newer words at every level and is highly engaging. The game offers a galore of words and challenges, which can keep kids engaged and intuitive as they play it.
10. Big Brain Academy (Years: 4+)
Big Brain Academy falls in the list of popular educational video games for 4 years old and really tickles all parts of the brain, making your kids sharper and wiser. Released in 2005 by Nintendo, this is a puzzle game that focuses on all five sections of the brain. Your kids have the option to choose the type of puzzles they wish to solve.
These choices are typically based on whether they want to indulge in a thoughtful game, an analytical one, or one that is more about memorizing. Briefly put, it helps your kid work their brain muscles and makes them more aware and sharp in solving word problems.
11. Magic School Bus (Years: 6+)
Kids love to explore and learn new things! Magic School Bus is a fun educational video game for kids where they are a part of Ms. Fizzy and her class's school trip. The bus travels from the depths of the ocean to the surface of Mars, taking the players on a journey on each trip, where they get to play science games and learn interesting facts.
Related Reading: 

Fun Free Games for Kids to Play Online
Best Educational Video Games for Boys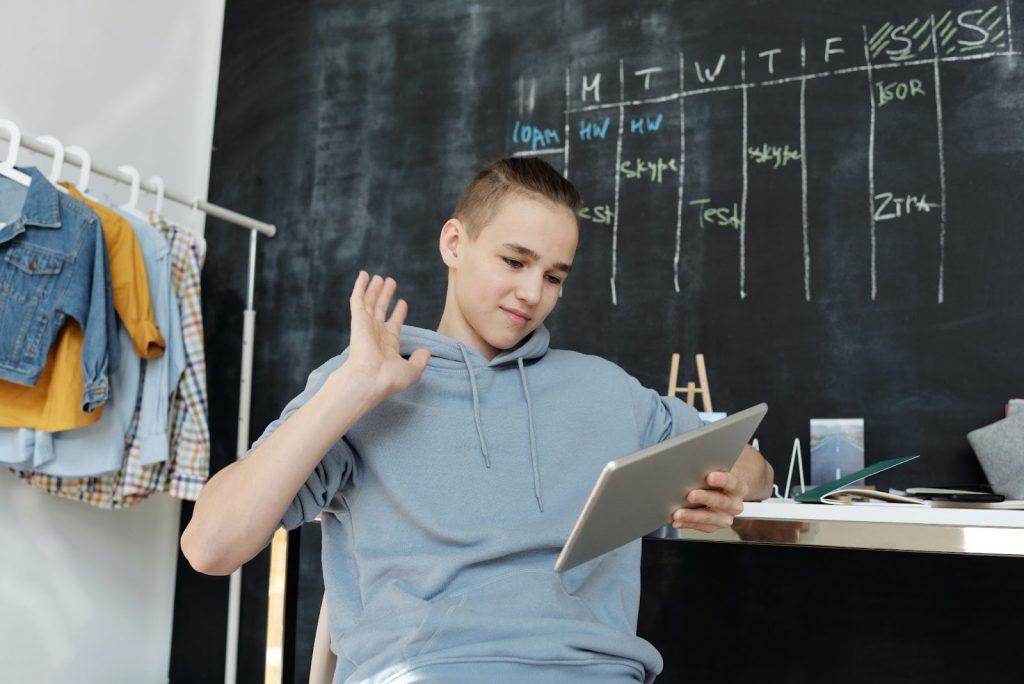 There are a number of free video games for boys that are educational and exciting at the same time, helping your kids improve their cognitive skills. Here're some of them:
1. LeapFrog Leapster (Years: 3+)
If you are looking for educational video games for 4 year olds, then you can end your search with the LeapFrog Leapster. Essentially a learning game system, this game allows kids to choose their favorite characters such as Batman, Cinderella, or even Spongebob, and explore maths, language, and reading skills through reading games, shape games, and so on.
2. Professor Layton (Years: 10+)
Boys love to solve puzzles and get to the bottom of problems. Boost their inquisitive nature and help them learn with the popular Professor Layton series. One of the best educational video games for boys, this game requires players to complete puzzles that help in logical thinking and spatial reasoning.
Related Reading: 

Best Math Puzzles for Kids to Improve Cognitive Abilities
Best Educational Video Games for Girls
Girls have a keen interest in exploring and learning about new things just as much as young boys and find great interest in exploring games and storytelling games. Here are a couple of the best educational games for girls:
1. Dora the Explorer (Years: 6+)
Kids love the cartoon show Dora the Explorer and are inspired by the show, Dora the Explorer has become ranked on the charts in educational video games for girls. Your little one will get to learn about different colors, shapes, and words as she embarks on an adventurous journey with Dora.
2. Reader Rabbit
Reader Rabbit is an educational game for 5 year olds that helps kids strengthen their skills in maths problems, shape recognition, addition and subtraction, and so on. It helps your little one become faster in solving mathematical problems as this game is highly engaging and interactive and makes learning really interesting.
Introduce Your Kids to Educational Video Games and Help Them Grow New Skills!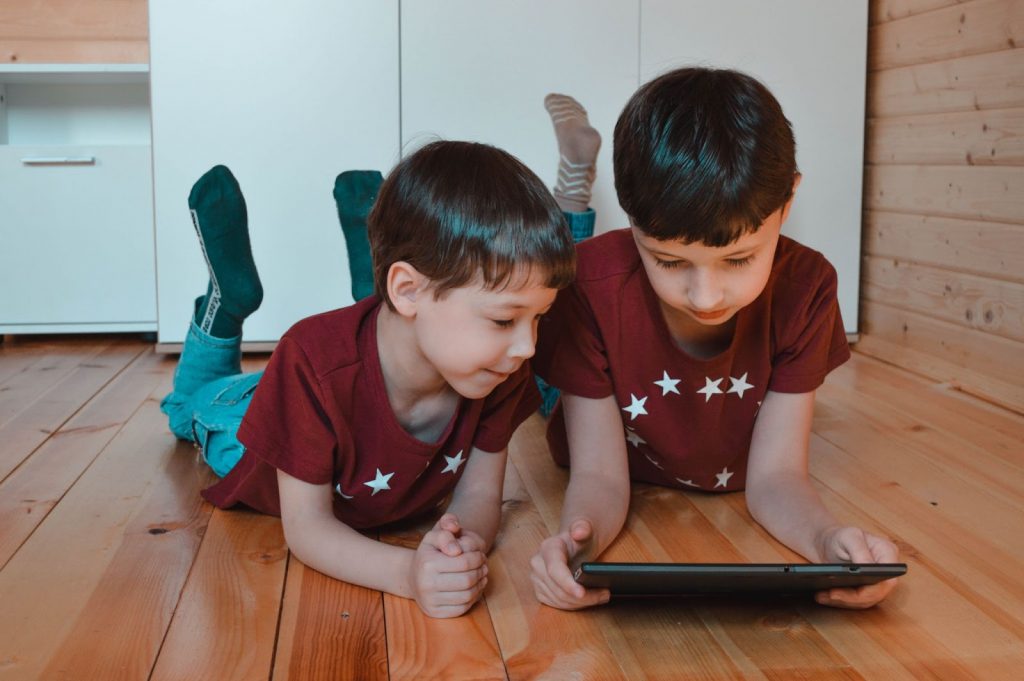 There are so many video games out there for kids in today's world. Some incorporate violence and are debilitating, while some have educational elements and can augment your kid's creativity and focus. Concentration games for kids can help them to stay on the right path on a consistent basis. Steer your kids to get interested in educational games so that technology helps them improve rather than waste time. Just make sure to limit daily or weekly screen time and make sure they do not get addicted. Moreover, also encourage them to go out and play in the real world as well.
We hope these comprehensive lists of educational video games for kids aged 5-10 will help you introduce your kids to learning in a fun and interactive way!
Frequently Asked Questions (FAQs)
How can educational video games help students in education?
Educational subjects require focus, attention, and the capacity to retain the learnings. Educational video games can help kids learn in an engaging manner, hence they would be more inclined to remember what they are learning and implement those learnings in their studies.
Are there any video games for kids with ADHD?
Endeavor RX is a great game for kids with ADHD, helping them nurture their attention span and experience a life-like experience while playing the game. This game fosters the attention span of children, helping them to be more focused on their studies.
How do educational video games affect a child's brain development?
Educational video games improve accuracy when kids perform cognitive tasks and also improve their critical thinking ability.
For how long should children be allowed to play video games?
It is very important to introduce fixed screen time for kids, as spending long hours on video games or devices can prove to be debilitating for a child's physical and mental health. Therefore, kids shouldn't be permitted to play video games for longer than 60 minutes a day.