Teaching is a two-way street. Teachers have to learn new methods and then deploy them to teach their students. They have to constantly stay informed to provide intelligent, updated, and interactive lessons to their class. And there is nothing better than teachers created resources to learn for teachers.
Especially today, there are several offline and online resources available for teachers to expand their knowledge. Here, we've chalked out the best 21 teachers-created resources that both teachers and students can leverage from. So, let's scroll down to explore the best resources made for and by teachers.
Teachers Created Resources for Math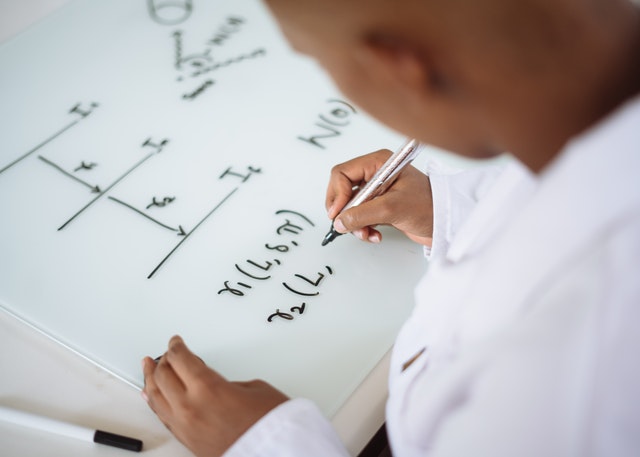 Price: Forever free for teachers
SplashLearn is the perfect portal for teachers to teach math with fun. It is a professional learning portal where teachers can find several tools to create curriculums and run remote classrooms.
It is a gamified solution to learn math and introduce complicated math concepts to your classroom. Besides this, SplashLearn has a vast gallery of blogs and other content resources made for teachers to learn about new teaching methods and strategies. Over 750K teachers already trust this platform, so you can access many resources by becoming a part of this big community.
SplashLearn: Most Comprehensive Learning Program for PreK-5

SplashLearn inspires lifelong curiosity with its game-based PreK-5 learning program loved by over 40 million children. With over 4,000 fun games and activities, it's the perfect balance of learning and play for your little one.
Try for free
Price: Free
AAA Math is a comprehensive platform containing several interactive arithmetic lessons. You can register for free on this platform to explore a wide range of topics (Kindergarten to 8th-grade level). The best thing about this online teachers created resource is it provides immediate feedback. This will allow you to practice worksheets and get reviews in real-time to boost your self-confidence.
Price: Free
Ignite is an online math learning program flourishing under Amazon flagship. It is a simple blogging site where teachers can read interactive material written by their fellow teachers. It is a well-structured and personalized platform to enrich your K-12 knowledge using interactive video lessons, on-demand hints, feedback, and more. 
Price: Join Free for Unlimited Access
Teach Simple is a comprehensive platform designed to support teachers with a vast array of resources including activities, lessons, worksheets, eBooks, games, and much more. With a focus on high-quality, standards-aligned materials, Teach Simple offers everything educators need in one place. The platform is not just a marketplace but a community that supports teachers, with 50% of all revenues going directly to the creators of the materials.
Price: Starts at $1.50
Math Central is a robust platform for math teachers to find exciting math teaching material. From fun quizzes to innovative questionnaires, teachers can use this website, so their student's favorite subject is math. A mobile app and desktop version of Math Central are also available that allow teachers to always stay up to date.
Teachers Created Resources for English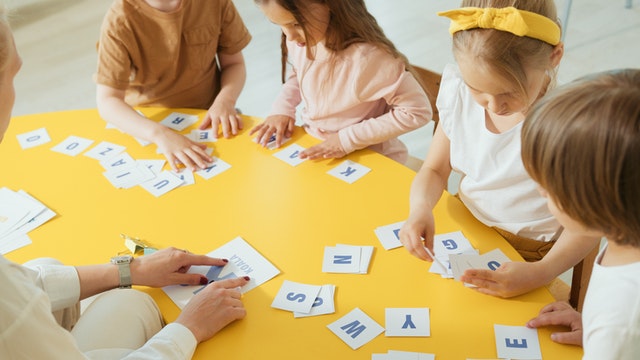 Price: Free for Teachers
SplashLearn also offers an extensive catalog of gamified, interactive English grammar and vocabulary resources. These games and technical resources help teachers elevate students' reading and writing skills. With different types of content like games, worksheets, and live Courses, this is a completely free tool for teachers to use.
Price: Free
CommonLit is a comprehensive and free online library for reading articles, journals, research papers, and other historical documents. A former Language Teacher founded this digital library at Marywood University, Michelle Brown.
You can select reading material based on your student's reading level, genre, theme, grade, and other interest levels. CommonLit also offers essential background information on your selected passage, such as vocabulary footnotes, discussion questions, etc. The best thing is you can share passages using Google Classroom or Clever with your students.
Price: Free
ReadTheory is a platform to improve reading abilities among people of all ages. A former ESL instructor, Tanner Hock, founded ReadTheory after collaborating with well-renowned writers and educators. This resource is tailor-made for English teachers to find a passage based on their student's reading, Lexile level, and other bifurcations. It is the perfect platform for teachers who want to improve their students fluency in English.
Price: Free for a limited period
A former psychologist launched ActivelyLearn to create an online learning environment where students can develop critical thinking and logical reasoning. It is a great resource for group reading where teachers can assign a passage on science, social and other topics to their students. Teachers can monitor students' progress and provide real-time feedback to improve their reading skills.
Related Reading: 

Best Tips for Teaching Preschoolers
Price: Free
Quizlet is a digital flashcard resource made for both students and teachers. You can use the flashcards on different subjects, including English, math, science, history, etc. Teachers can use pre-made sets or customize their flashcards to teach different subjects to their class.
Price: Free with subscription-based content
Newsela is a current-events-based content site where teachers can learn about what's latest happening around the world with interactive images and videos. The articles are available in five different Lexile levels that you can select as per your class level. To support remote learning during COVID-19, the website is kept free. However, you might have to purchase some content, which is available under different price ranges.
Teachers Created Resources for Science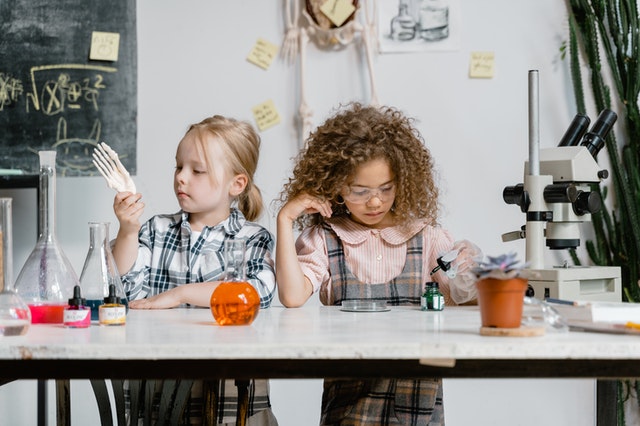 Price: Starts from $69 per account
Mystery Science is created by a middle school teacher, Doug Peltz, to encourage young students about learning science. On this portal, every lesson starts with interesting questions such as "how does hair grow?" Or "how does a plant grow?" Teachers can use short videos and prompt questions to make science learning attractive.
Price: Versatile price range
Everfi is a bundle of educational websites, including numerous quizzes, assessments, and other learning materials. The website covers a wide range of subjects, but its science section is worth noting. It has several tools and resources to help teachers make their students' brains pop with excitement.
Price: Free
BBC Teach is a free resource made for teachers and students to learn about current tech and science affairs. Over 30 different subject materials are available on this platform that teachers can access for free. In addition, school radio and graphic-rich content are available for better learning.
Price: Free
Annenberg Learner is a simple yet intuitive platform for science teachers to skim through different topics. You will find almost every science topic under the moon here, including Amusement Park Physics to Whooping Cranes. It is a curriculum-creating platform that allows teachers to create a dynamic classroom curriculum.
Price: Free
This website is designed to provide a vast gallery of science resources to high school and middle school teachers, collected across 37 years. Along with interactive science resources, teachers will find many worksheets, activities, puzzles, games, laboratory exercises, and other materials for better learning.
Teacher Created Resources for Social Studies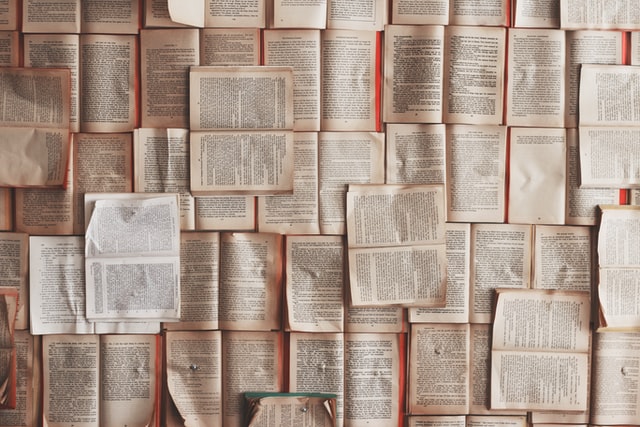 Price: Free
It is a small group of teachers and writers who are passionate about social justice and anti-bias. Learning for Justice offers many free classroom resources for lesson planning, comprehensive reading, film kits to educate students, and so much more. You can use this platform to make your social studies curriculum more interesting and innovative.
Price: Free
The Library of Congress is one of the largest libraries that you can find online, with millions of books, photographs, videos, maps, and manuscripts. It is a rich and diverse resource for teachers to create intellectual and creative environments in their classrooms. Teachers can find many social study and civics topics to discuss with their class on this website.
Miscellaneous Teacher Created Resources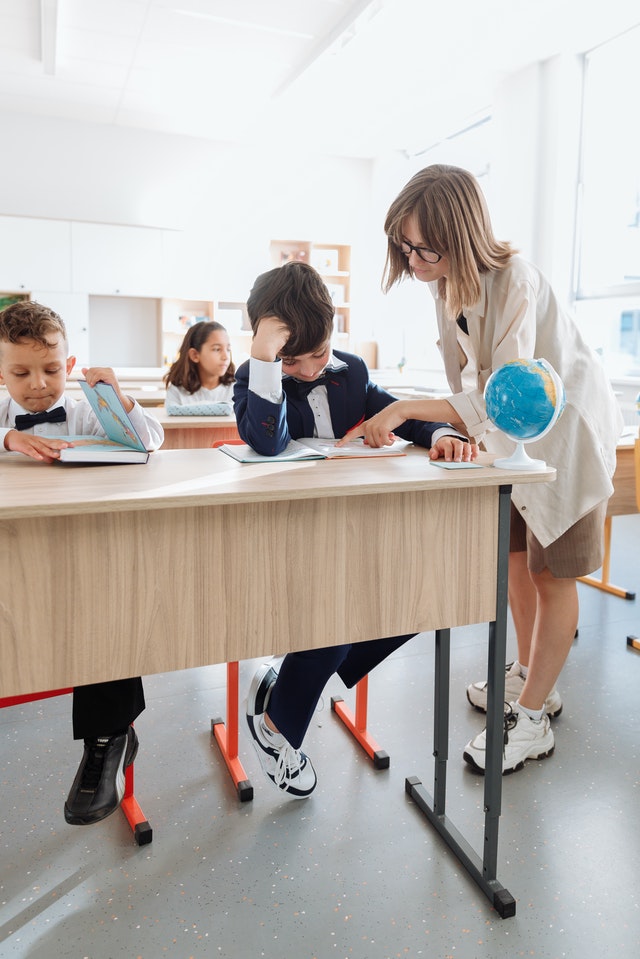 Price: Free
Audubon for Kids is the best resource for teachers who want to bring creativity and innovation to their classrooms. This website offers different natural activities, video games, DIY projects, and several inspiring lessons to stimulate creativity among young minds. This website is a goldmine for preschool teachers to connect their students with nature and learn new things simultaneously.
Related Reading: 

Best Kindergarten Books to Read in Class: Teacher's Guide
Price: Free
Amazon Ignite is an open publication platform created by Amazon for K-12 teachers to connect and share quality educational resources. This platform allows teachers to make their teaching resources available as digital downloads on Amazon's store. In addition, new teachers can leverage high-quality resources created by experienced teachers to improve their teaching skills.
Price: Free
Learning to code is an critical skill and subject for students and, teachers must also explain the basics of coding before introducing the complex code syntax to their class.
Code.org is a gamified platform that offers one-hour long tutorials to learn coding skills. This website has coding courses for different age groups in over 45 languages.
Price: Free
National Gallery of Art is a free loan program under which educational institutions and community groups can borrow teaching resources. You can access dozens of video lessons, activities, and interactive resources to enhance your teaching abilities on this website. For an art teacher, this website holds many great resources that you should not miss at any cost.
Why Are Teachers Created Resources Best for Learning Today?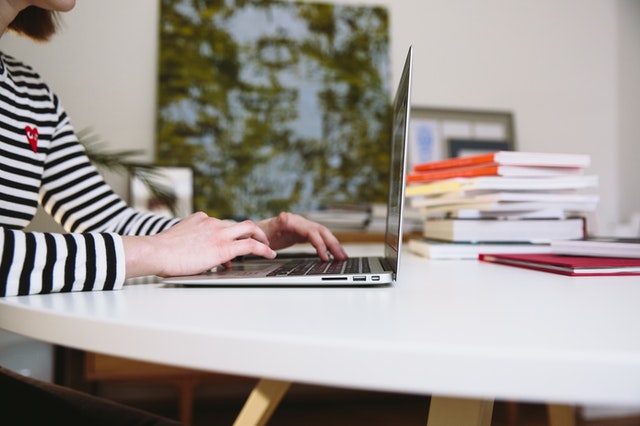 Teachers created resources are the best material for teachers and students to learn new things because:
They are well-tested
Teachers created resources are drafted by professionals and experienced teachers. Therefore, you don't have to worry about the authenticity and credibility of these resources.
Meet your standards
Most teachers created resources based on a set classroom curriculum. For example, you can find resources made specifically for preschool or high-school teachers with ease.
Get expert validation
Using teachers' created resources allows you to learn core concepts and skills through other educators' experiences.
Connect with other professionals
Studying other teachers' resources allows you to understand their teaching style and establish a social connection with them. You can have discussions with like-minded people and create an engaging environment in your classroom.
Introduce Change
Going through curriculum, pedagogy, or assessment used by other teachers helps you develop new learning strategies and methods to teach your students.
21 Best Teachers Created Resources to Explore in 2022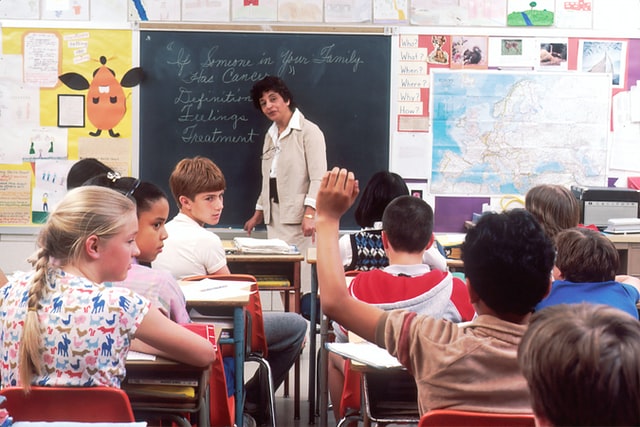 Teachers are busy people. Thus, they don't have time to go through different books and online resources to find relevant information on a topic every day. So to reduce teachers' workload, we have shortlisted the best teachers created resources:
Just Keep on Learning and Teaching!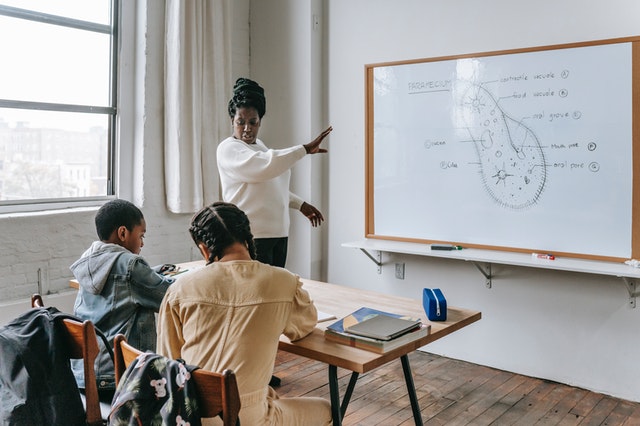 Teaching is incomplete without learning. Teachers have to understand which different teaching methods help uplift the education level in their classroom. It is part of a teacher's job to learn and grow with their students.
Luckily, several teachers-created resources are available online to learn new teaching skills and methodologies and reduce workloads. As discussed, the best 21 teachers created resources you can leverage and provide an enhanced learning experience to build a prosperous future for your pupils.
Related Reading: 

Best Educational Websites for Kids that Spark Curiosity

What are teacher-created resources? 
Teacher-created resources are anything that a teacher makes to use in the classroom. Many of these resources are tools for assessing students' learning ability and methods to teach new subjects to students.
What are examples of teacher-created resources? 
Many different types of teacher-created resources are available online nowadays, such as radio programs, videos, podcasts, animations, lectures, webinars, infographics, and much more. Digital learning has incredibly expanded the horizon of teacher-created resources.
Can students benefit from resources made for teachers?
Yeah, students can also benefit from the resources made for teachers. The main purpose of teaching and learning materials is to make lessons interesting and easy for the learner. Therefore, no matter whether you are a teacher or student, you can equally benefit from the teachers created resources.
What is the primary consideration in developing and producing teacher-made resources?
One of the primary considerations in developing and producing teacher-made resources is ensuring that the resources are appropriate for the learners and can meet the learning objectives. Teachers need to create learning material that can solve a particular problem.