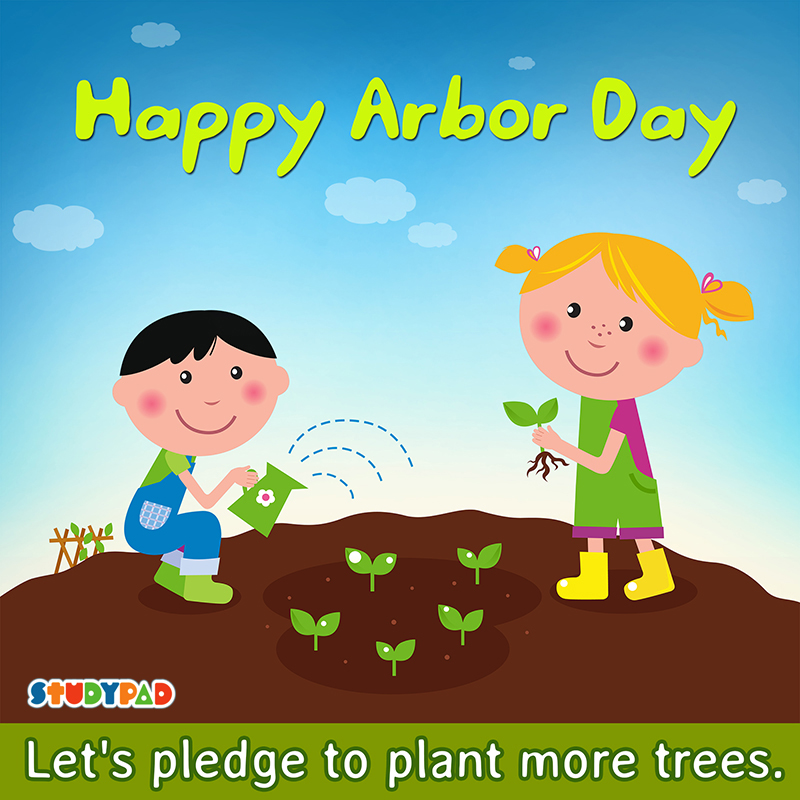 It's April – Green month. Earth Day (April 22) followed by Arbor Day (last Friday of April – falling on April 26 this year) – "Green" spirits are in full swing. For revering the environment, it's time to go all out there and plant trees.
For those of you who do not know, this day derives its origin from a Latin word "arbor" meaning tree. Well, we feel it's important to give you a rundown of the history of this day. The idea originally germinated in the city of Nebraska that had become a treeless plain as all the tree cover was cleared away for the construction of buildings and farming. In 1854, J. Sterling Morton, a well-known journalist, moved into the Nebraska Territory from Detroit with his wife. Being avid nature lovers, they planted trees and shrubs in their home garden and warmed up to the idea of planting more trees as these would serve as windbreaks for checking soil erosion besides offering a picturesque view.
Morton, the editor of Nebraska's first newspaper, used it as a platform to spread the word about the need for tree plantations. In this spree, he urged individuals and civic bodies to start tree plantation campaigns and also put forth the idea of observing an April tree planting holiday to the State Board of Agriculture. The proposal was adopted and Nebraska observed its first Arbor Day on April 10, 1872, when over a million trees were planted by the citizens. Following Nebraska, by 1920, all other states also agreed to celebrate this day and passed legislation.
Although it's celebrated once a year, we can do our bit by educating the people and spreading the awareness about the benefits of planting trees all the year round.
You can celebrate Arbor Day in a lot of interesting ways. Here are a few ones we know.
Celebrate it in your classroom by holding debates on trees and plant care
Organize an Arbor Day concert in your school and poster contest
Hold a tree trivia contest
Find the best native tree to plant in your area and beautify your area
Promote a paper drive and collect waste paper to be recycled
Join a local tree-planting organization