Are you trying to make an effective homeschooling curriculum for your child? You have come to the right place!
Homeschooling is a progressive learning approach that many parents are exploring today. It is legal in all 50 states and many other countries. Parents adopt a homeschooling curriculum for various reasons like dissatisfaction with schools, different religious and social environments, etc.
According to the National Home Education Research Institute, over 2 million students are homeschooled in the US, with the percentage increasing every year.
If you also want to homeschool your child but don't know where to start, this complete guide will help you create a progressive homeschooling curriculum for your child.
How to Select a Homeschooling Curriculum?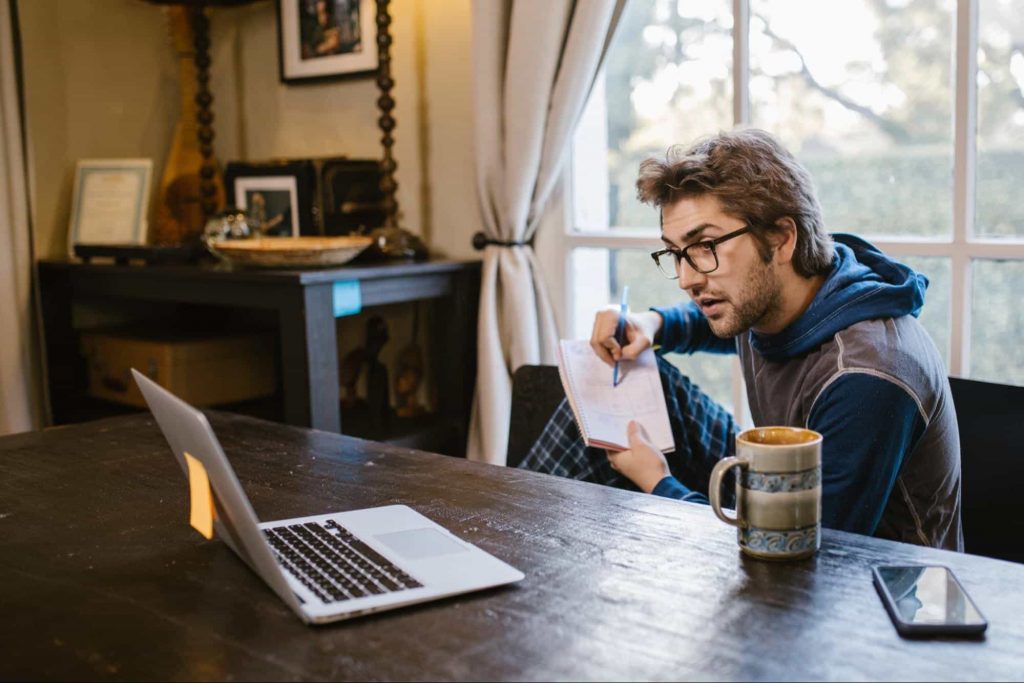 Selecting a homeschooling curriculum is crucial for providing the proper academic foundation to your child. So, you should consider different personal and educational factors to compile a progressive homeschooling curriculum, such as:
1. Legal homeschooling status in your state
Homeschooling is legal in all 50 states in the US. But the homeschooling rules are separate in most areas.
For example, in Texas, homeschooling comes under the private school category. Therefore, there is no need to incorporate subjects like science and history in your child's curriculum. On the flip side, New York State has made it mandatory for 1st-6th graders to learn science and history.
You can visit your state's education department website to know homeschool laws. Before homeschooling your child, you should also explore other homeschooling websites and forums to gather as much information as possible.
SplashLearn: Most Comprehensive Learning Program for PreK-5

SplashLearn inspires lifelong curiosity with its game-based PreK-5 learning program loved by over 40 million children. With over 4,000 fun games and activities, it's the perfect balance of learning and play for your little one.
Try for free
2. Consider your child's interest
Every child is unique. Your children will demonstrate different interests and learning abilities based on age, gender, learning preferences, etc.
According to Piaget and Vygotsky's theories, every child has a temperament and learning style. Based on their engagement and brain development level, the child learns and processes things.
Therefore, while selecting a homeschooling curriculum, you need to understand the unique characteristics possessed by your child. Parents should focus on the following things:
Learning style
Learning style means how a child grasps information and processes it. For example, some students learn better when they visualize lessons, and some find listening to teachers more effective.
When designing a homeschooling curriculum for your kids, check which pedagogy (learning styles) they process faster. These are common learning styles:
Visual learning is where students watch videos or play games to understand complex math or science concepts.
The tactile learning style revolves around hand movements and touch.
Under the auditory learning style, students learn via listening to lessons.
Child's interest
If your child is not responding to the standard school curriculum, dwell on their interest level and design a homeschooling curriculum accordingly. For example, if your child is interested in sports or video games using e-learning platforms, you can better engage them in their studies.
Future plans
This is one of the vital factors while creating a homeschooling curriculum for kids. You should sit together with your child and make a roadmap for the future. Ask your child, "What subjects do they want to take in college?"
Suppose your child wants to pursue a career in writing. In that case, you can include literature and language subjects in his homeschooling curriculum.
3. Focus on your home condition
When your kids learn at home, they need a progressive and peaceful environment like school. But, it is not easy to give a proper learning environment at home, especially if you have young kids or elders living with you.
Therefore, ensure a good study room, laptop, stable internet connection, and play area to perform outdoor activities.
Related Reading: 

New Math Tips & Strategies to Improve Kids' Problems-Solving Skills
4. Check your schedule
Your work schedule plays a significant impact on your child's homeschooling curriculum. If you work full-time, you will not get sufficient time to help your kids with their studies.
You might have to hire a private tutor to help your kid follow the curriculum in this situation. Thus, you should select a homeschooling curriculum with online or offline tutors.
Besides this, you have to adjust your home chores schedule according to your child's schedule. So, you should ensure that you have adequate time and resources to homeschool before moving further.
5. Adequate resources and tools
It is vital to acquire the right educational resources and tools based on the homeschooling curriculum style you have selected for your kids. Having adequate resources and tools help you teach your kids at their own pace.
If you have selected a visual learning style for your child, you need interactive video lessons and other visual learning resources like games. Fortunately, several websites, mobile applications, and other resources are available to help homeschooling parents.
You need to select the accurate homeschooling resources based on your curriculum style, child's learning ability, and budget.
The Best Homeschool Programs in the States
Today, several online homeschooling programs are available online to aid children and their parents. Parents can easily search the best homeschool programs online based on the selected homeschooling curriculum style, such as:
Math Homeschool Programs
Math is a challenging subject that can give some sleepless nights to homeschooling parents. But thanks to these game-based and visual-aided homeschooling curriculum programs, parents can take a sigh of relief:
Related Reading: 

Best Kindergarten Books to Read in Class: Teacher's Guide
SplashLearn is an online learning platform for preschoolers to 5th graders. SplashLearn is a perfect platform with interactive free games that makes math engaging for your kids.
You can find several fun games to nurture your child's math skills, such as counting, comparing fractions, matching numbers, and more. Importantly, all the games are free that you can add to your child's homeschool curriculum anytime.
This portal is a complete solution for homeschooling parents struggling with math. Tang Math offers math games, resources, books, virtual tools and even hosts math competitions and events to motivate students.
Besides this, the website has a store where you can buy games and other resources to help your child. However, the prices are a bit high that not every parent can afford.
Starfall Education Foundation is a nonprofit organization. It has created a simple and accessible environment for homeschooling parents to improve reading and math skills among their children. It is a public-funded organization, so it has limited learning resources.
Science Homeschool Programs
Human autonomy, laws of motion, and scientific names of plants can give anyone a headache. So, if you find it hard to teach science to your child at home, you can use these resources:
It is a popular science learning platform used by over 30 million students. Mystery Science offers well-formulated lessons along with interactive worksheets to engage your kid. You will also get various digital tools to support your homeschooling curricula, such as digital hangouts, Google classroom integration, and more. In addition, your child can watch cool videos to learn new science experiments.
Science Buddies is an inspiring platform for homeschooling parents and teachers to spike a child's interest in STEM learning. The portal has engaging resources, discovery videos, and many other interactive learning materials. All in all, it is a decent place to teach science to your kids.
Related Reading: 

Best Math Books For Kindergarten that Kids Will Definitely Enjoy
Miscellaneous Homeschool Programs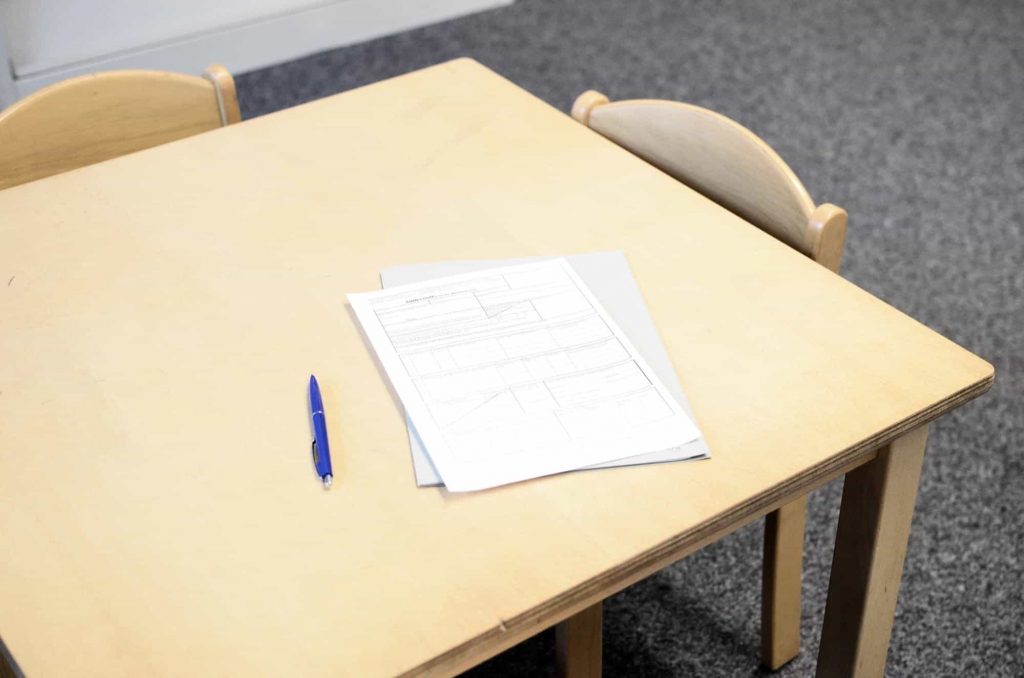 Besides math and science, there are many other subjects in your child's homeschooling curriculum like reading, writing, and languages. So, you can visit these generic platforms to gather more resources to teach your kids at home:
SplashLearn has online courses for Math and ELA. Kids can play fun games, practice concepts on worksheets & take assessments to test their learnings. Personalized courses across topics are available which are taught by America's top tutors. Along with these courses, parents also get a free yearly subscription to SplashLearn's app.
K12.com is a one-stop solution to learn online. K12 has a wide range of resources for homeschooling parents, including free tutoring for school students. This platform covers almost every subject present in your child's homeschooling curriculum like English, math, science, etc. In addition, 21,000+ ebooks, games, and many other learning resources are available at K12.com.
Time4Learning is a comprehensive online homeschooling curriculum portal for preschoolers to 8th graders. It is a subscription-based website that will cost you around $20-$30 per month. At Time4Learning, you can find thousands of animated lessons, worksheets, quizzes, and more.
Let's Homeschool Your Child Today!
Homeschooling your child is not that hard today. Thanks to several online resources, you can select an effective homeschooling curriculum for your kids and improve their skills.
Homeschooling is now a safer option for your young children due to prevailing pandemic threats. We have already shared the right approach to select a homeschooling curriculum and the best homeschool programs to find resources for it. So, now we leave you to plan a result-driven homeschooling curriculum for your little person.
Frequently Asked Questions (FAQs)
What are the three types of curriculums?
The curriculum helps to plan a course of action to achieve desired outcomes. The main three types of curriculums are explicit/stated, hidden/unofficial, and absent/excluded.
Do you need a curriculum for homeschooling?
Yes, homeschooling might not be a standard learning style where students go to school every day. But, homeschooling is a legal learning system in the US and many other countries. Therefore, having a formal homeschooling curriculum helps to teach specific subjects and new skills to children.
Which states have moderate homeschooling laws?
All 50 states allow parents to homeschool their children. But, these states have moderate homeschooling laws – Hawaii, Washington, Oregon, North Dakota, South Dakota, Colorado, Minnesota, Louisiana, Ohio, Virginia, West Virginia, Florida, Tennessee, etc.